These delicious 4th of July cupcakes are red, white and blue with matching festive strawberries on top!!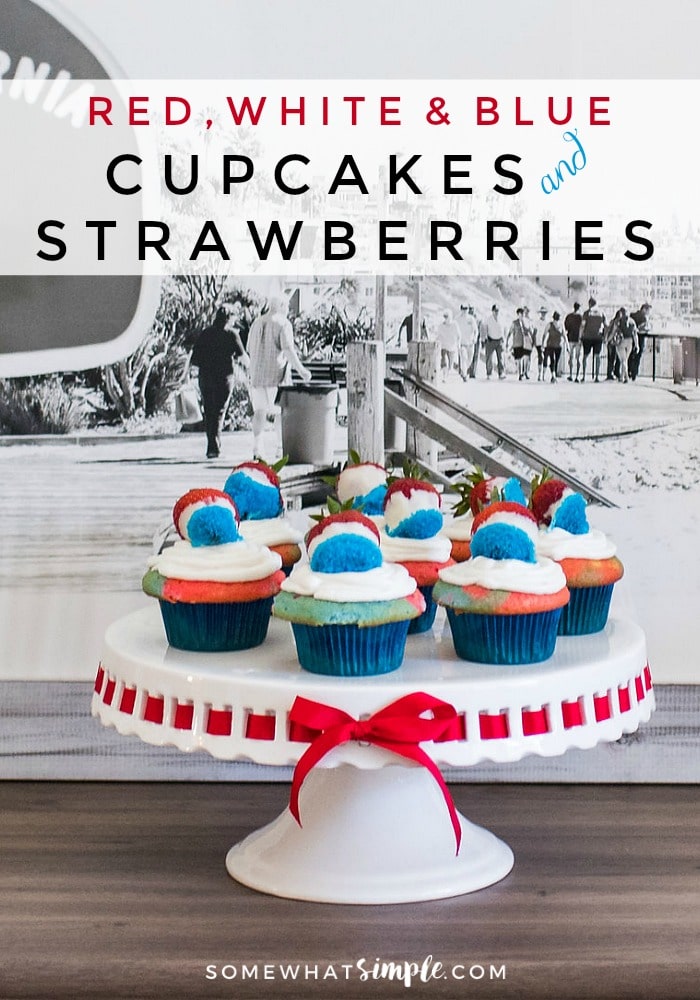 Making multi-colored cupcakes is such an easy way to add some more fun to your parties and celebrations! You can color a simple cupcake mix to match any theme or holiday – I will show you how!
Here are some red, white and blue cupcakes we made for Memorial Day that will probably make another appearance on 4th of July –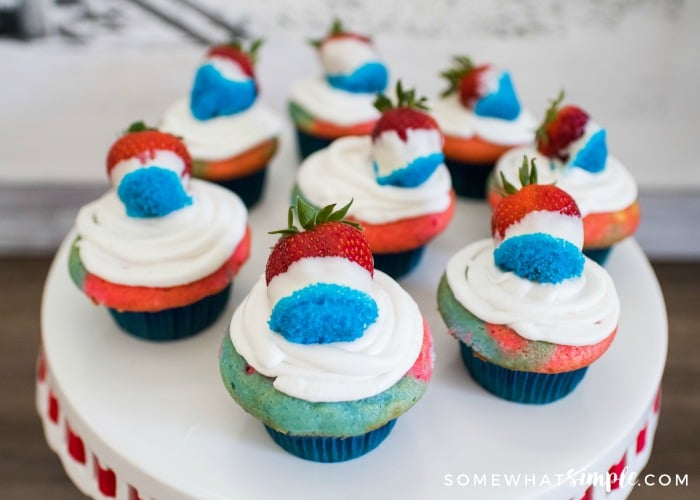 These cupcakes were made using a boxed cake mix and food coloring! The frosting is also store-bought, though if you're looking for a delicious homemade frosting, try this one HERE.
To add an even more festive touch, I added some red, white and blue strawberries. (So simple and super yummy!)
Here is how to make your own –
How to Make 4th of July Cupcakes
Red White and Blue Cupcake Ingredients –
1 box of white cake mix + ingredients listed on back of box
blue and red food coloring
white frosting
strawberries
white chocolate, melted
blue sprinkles or dusting powder
4th of July Cupcake Directions –
Preheat oven according to temperature listed on cake mix box and line a muffin pan with cupcake liners.
Make the cake mix by following package directions.
Split the white cake mix into 3 bowls. Add red food coloring to one bowl and blue food coloring to the other.
Fill cupcake liners with a heaping tablespoon of each color batter.
Bake according to package directions.
Meanwhile, lay a piece of wax paper on your work surface. Dip your strawberries into the white chocolate about 2/3 to the top and immediately dip into blue sprinkles. Set on wax surface and let Harden several minutes, or until set.
Once your cupcakes are done baking and have cooled completely, frost them with your white frosting, then top them with a festive strawberry.
…and that's it!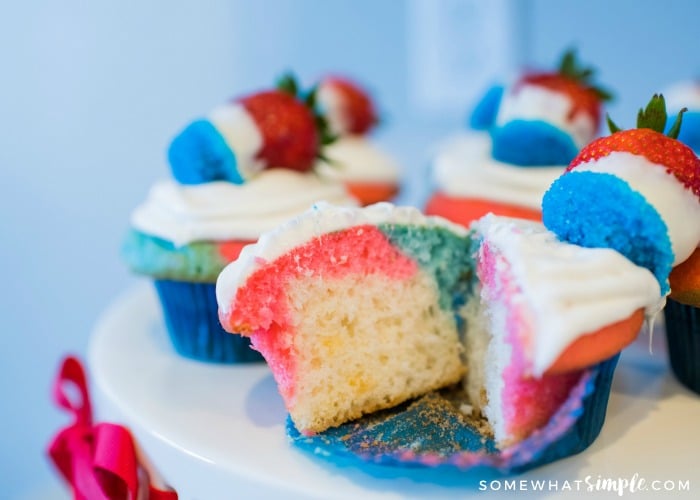 The insides and outsides are both fun and festive!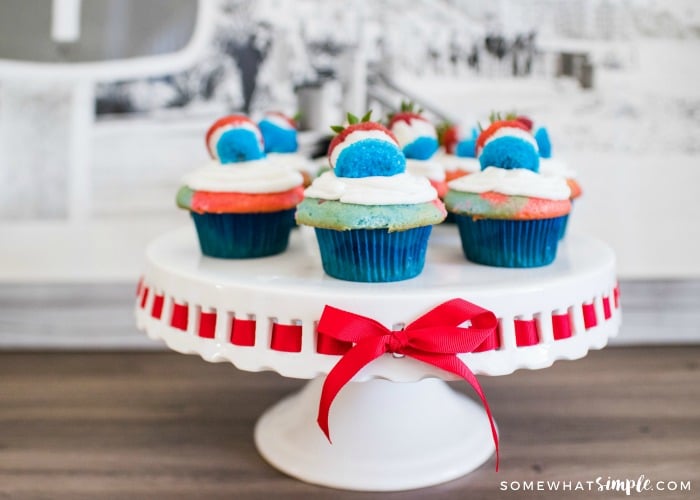 This post first published in May 2011.