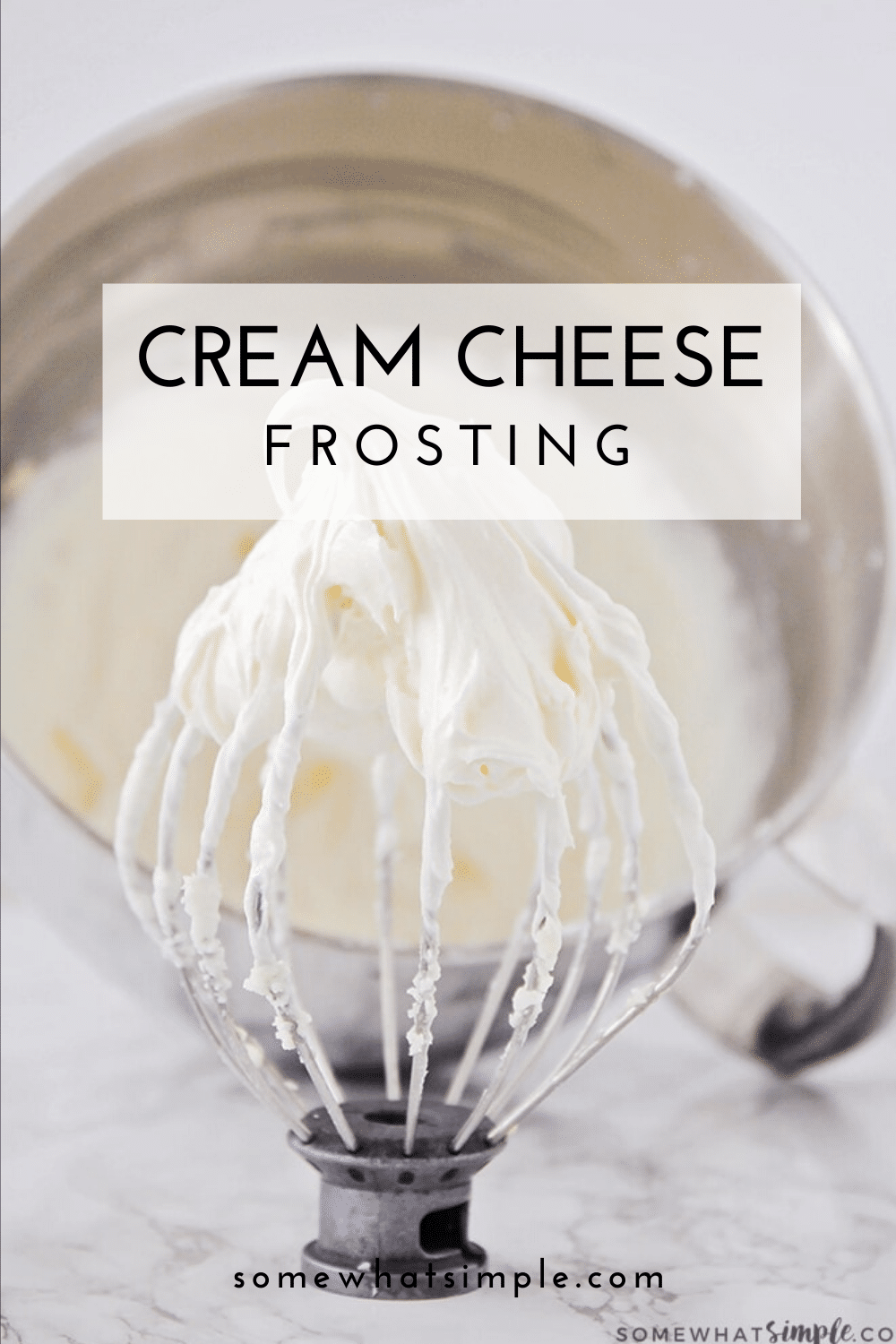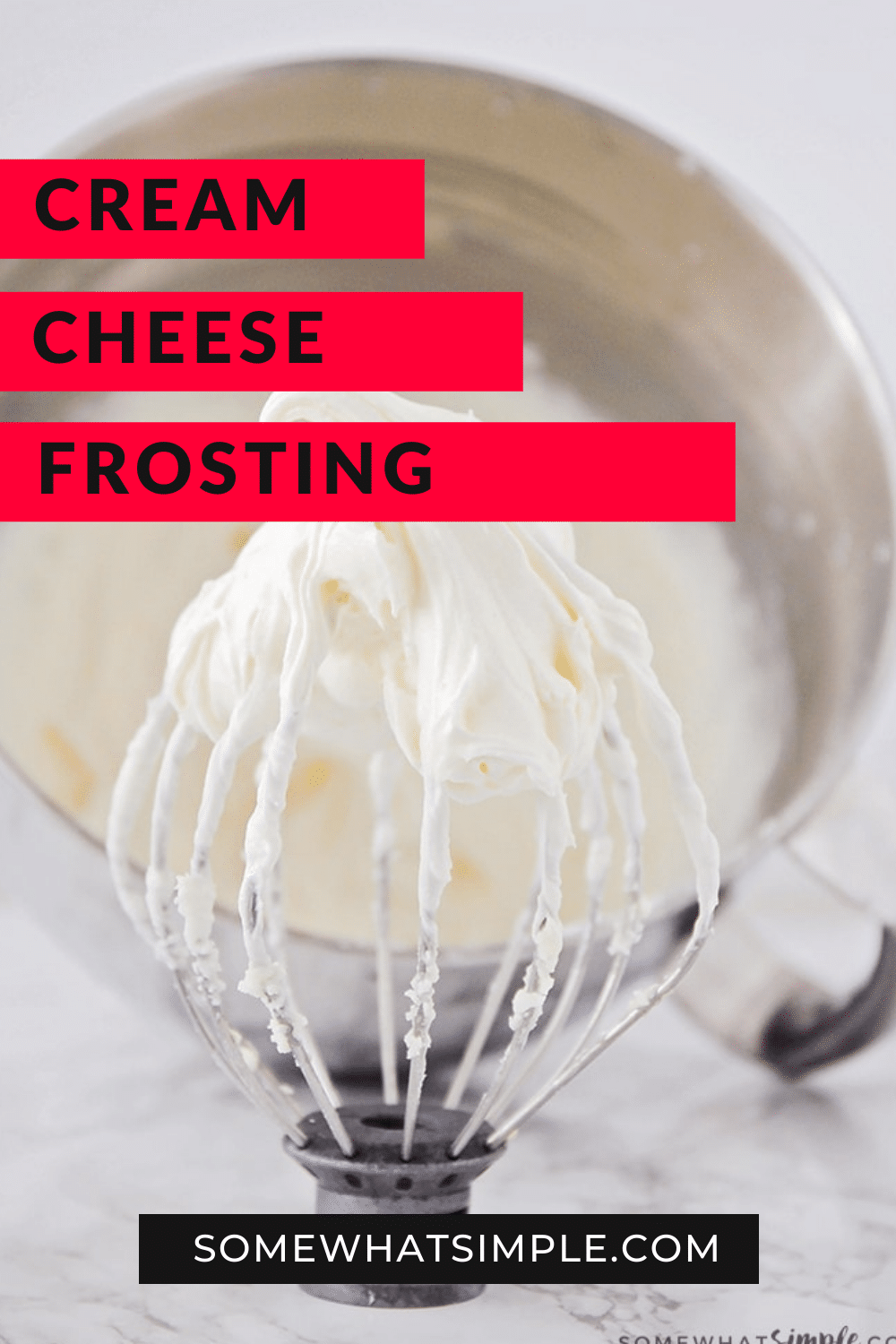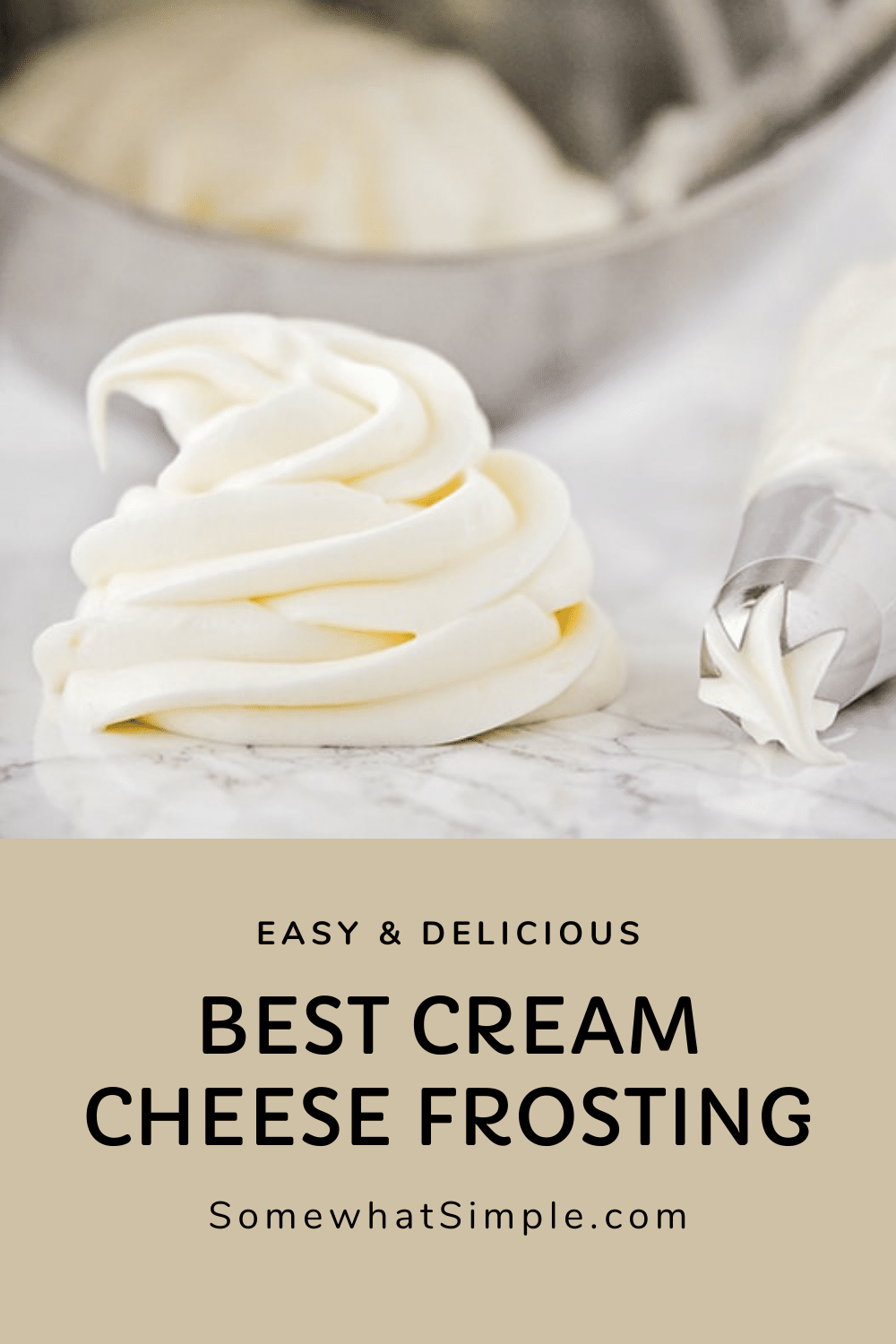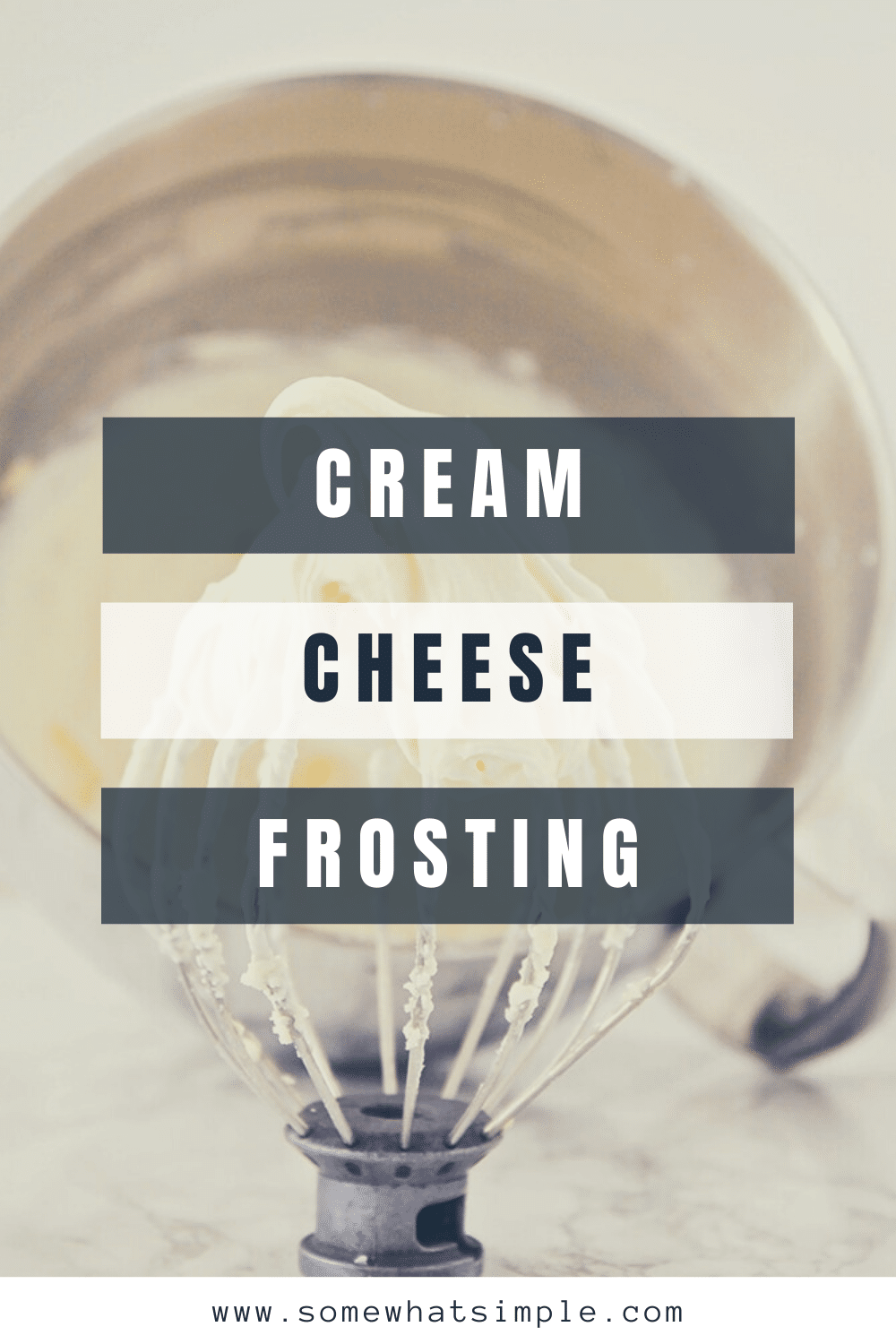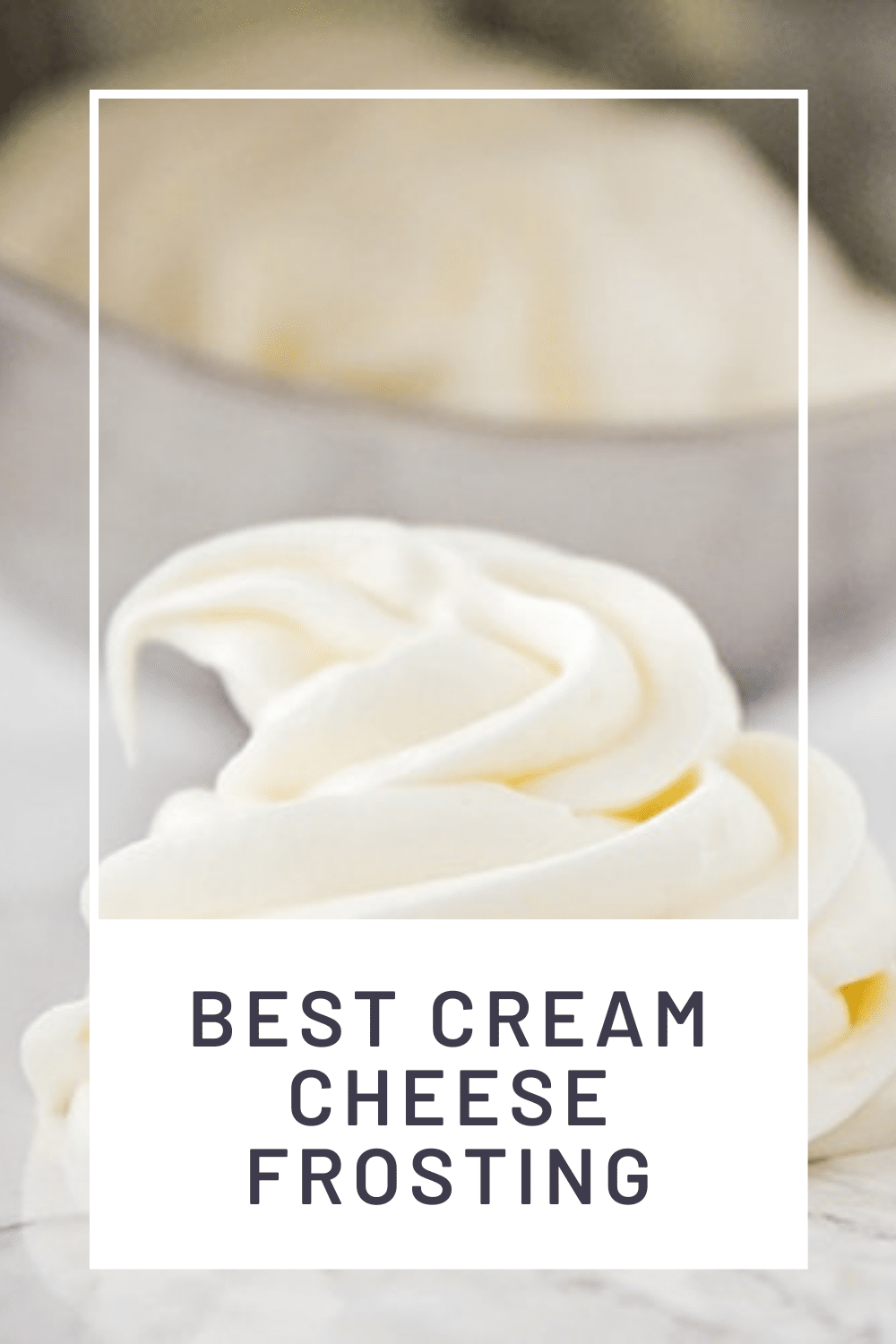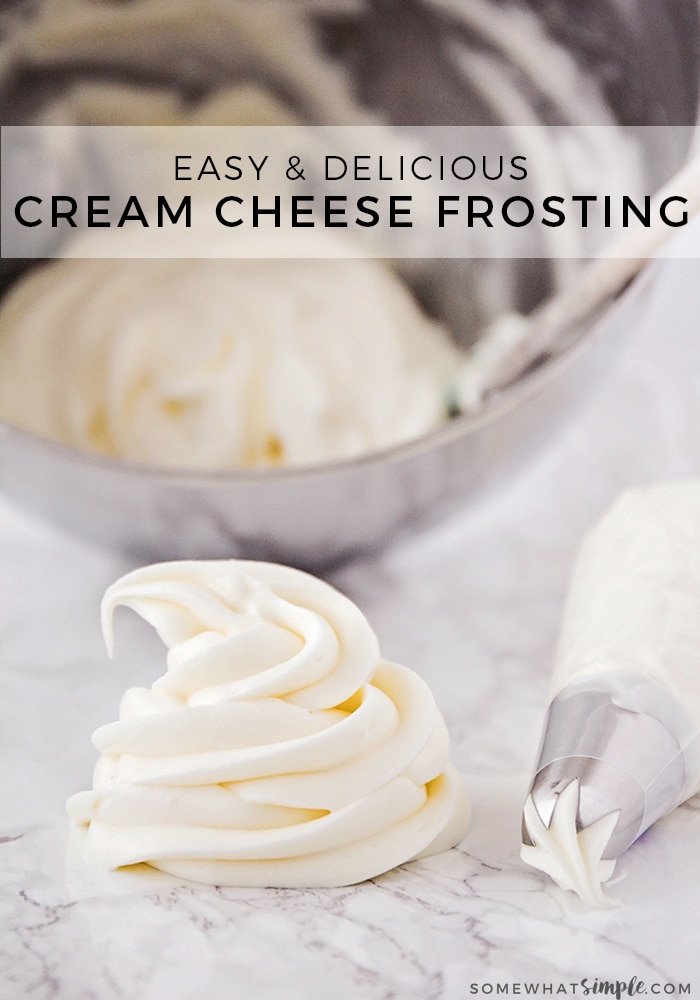 If heaven had a flavor, this would be it! This is the best cream cheese frosting recipe that is punch-you-in-the-face good! Add it to the top of your favorite cookies and cupcakes, or whip up a batch and dive in with a spoon!
Whether you're looking to frost some Sugar Cookies, a Red Velvet Cake or some Lime Cupcakes, this frosting is the best topping for your favorite dessert!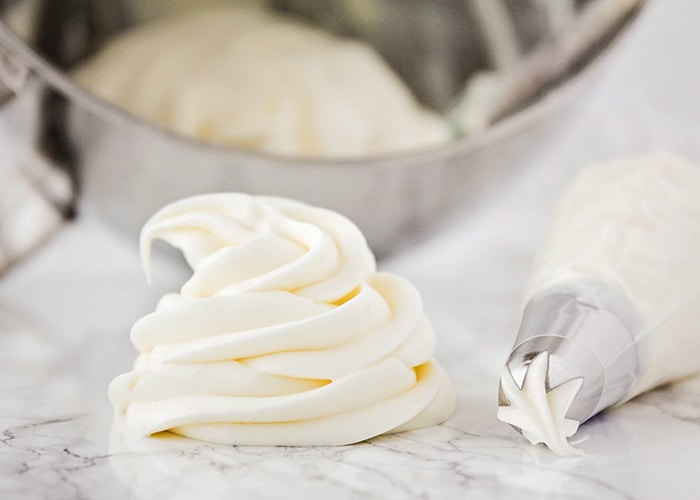 The Best Frosting
I am not a huge vanilla frosting lover. Sometimes it is just too sweet for me, but this easy cream cheese frosting is simply perfect! This recipe uses simple ingredients and the result is sweet, fluffy, creamy and delicious. Is there anything better than that?
This cream cheese frosting recipe has replaced all my other sugar cookie frosting recipes because it is the easiest and tastiest. I am all about keeping things simple around here and with a frosting this good, there is no need for all the fancy, time consuming ones I've made over the years!
My sister in law made these easy sugar cookies a couple years ago and this cream cheese frosting was what she topped them with. She gave me permission to share this easy recipe, but only if I called it "Punch-You-In-The-Face Frosting"- 'cause it is so good, you won't know what hit you! Now grab your kitchen mixer and get started!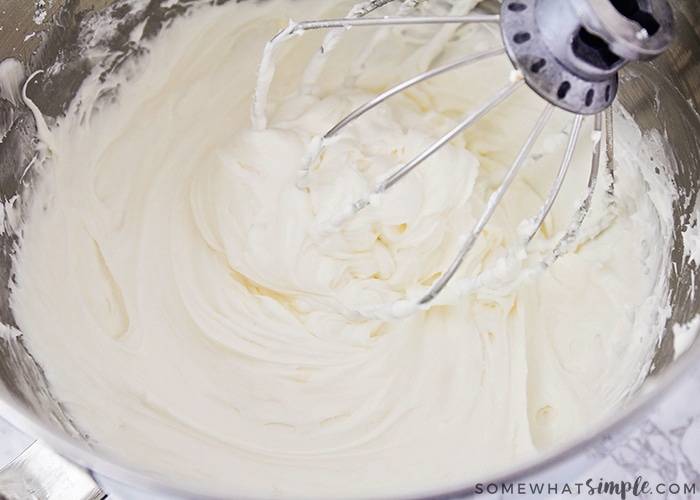 How To Make Cream Cheese Frosting
Grab The Ingredients – To make this delicious frosting you'll need the following ingredients; softened cream cheese, butter that's been softened, vanilla, salt, powdered sugar and milk. If you want to add a little color to it, you can also add in some food coloring.
Mix – I like to use my stand mixer for this recipe because it requires a lot of stirring. Place all of your ingredients into your mixer and then blend until it becomes nice and smooth.
Recipe Tips
Use A Brick – Be sure to use a brick of cream cheese when you make this frosting recipe. If you use a cream cheese spread, the frosting will turn out runny and nobody wants that.
Keep It Soft – You'll want to make sure both the cream cheese and butter are soft before you start mixing everything together. If it's too hard, you'll most likely find little clumps in the frosting.
Flavor It – I love adding a little flavor to this frosting when I'm baking around different holidays or seasons. You can add lemon extract, pumpkin spice, peppermint extract, or any other flavor you want to this recipe. I usually start off with about 3/4 of a teaspoon and then add more if needed.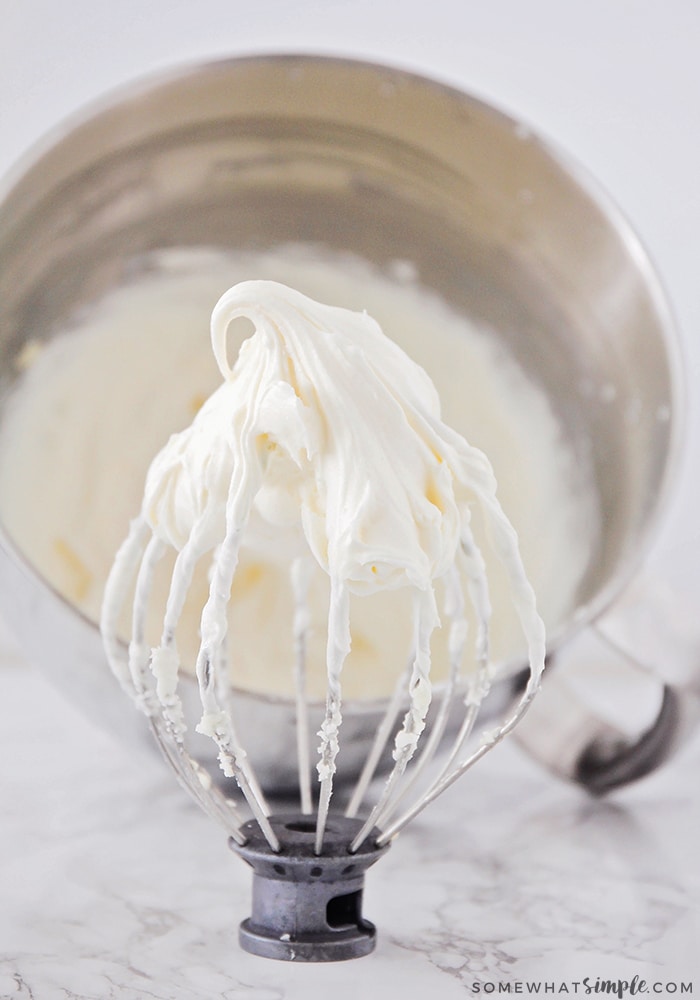 Proper Storage
Do This Need To Be Refrigerated – If you don't plan on using the frosting within 24 hours of making it, I would recommend storing it in the fridge. If you don't decide to refrigerate it, you'll want to leave it out for a little bit before you use it. Otherwise, it may be a little difficult to spread on your delicious desserts.
Cover It – Regardless of where you store it, you'll want to cover it with parchment paper to keep it from drying out. I will smash down the parchment paper over the frosting to make sure no air will get in there.
Best Recipes To Use Cream Cheese Frosting
Once you make this delicious homemade frosting you'll need to make your favorite dessert. Here are some of our favorite recipes to make with this cream cheese frosting.
Leave us a comment below and let us know what delicious desserts you made to top with this frosting. Snap a picture of your delicious treats, or you eating this straight from the bowl and tag us on social media.
Cream Cheese Frosting Recipe
If heaven had a flavor, this would be it! This is an easy frosting recipe that is punch-you-in-the-face good! Add it to the top of your favorite cookies and cupcakes, or whip up a batch and dive in with a spoon!
Ingredients
8

oz

package of cream cheese

,

softened

1/4

cup

butter

,

softened

1

tsp.

of vanilla

dash of salt

3-4

cups

of powdered sugar

2-3

tbsp.

of milk

food coloring

,

if you want something other than white frosting
Instructions
Combine all ingredients in a medium bowl.

Beat with an electric mixer until well blended and smooth.
Nutrition
Other Notes