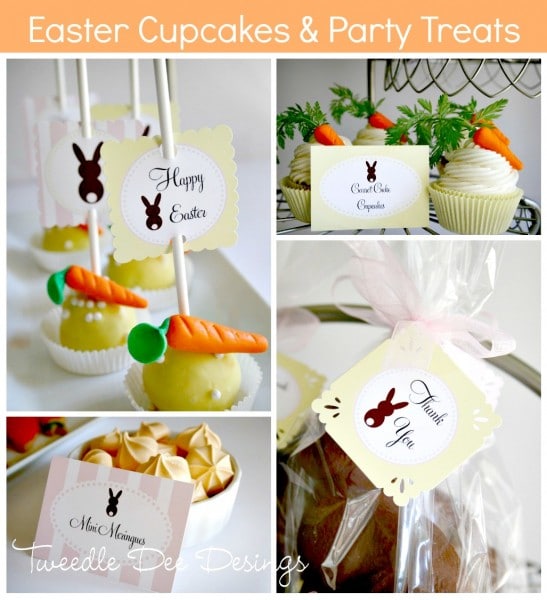 Spring is absolutely one of my favorite times of the year. Flowers are blooming, the weather is perfect and Easter is just around the corner. Today I want to share some Easter Cupcakes and party treats with you.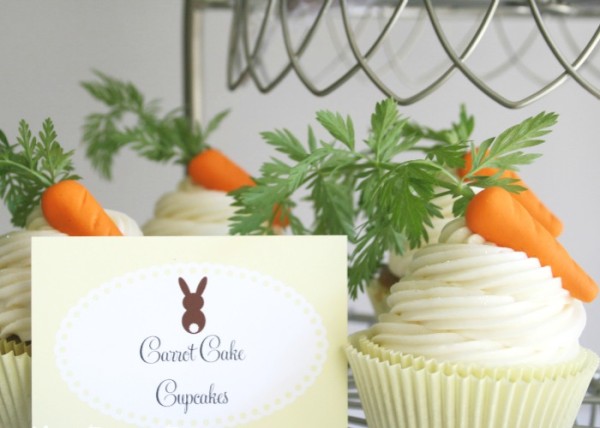 I can't get enough of these carrot cake cupcakes. I used a boxed cake mix and a delicious cream cheese frosting recipe from Brown Eyed Baker (I added an additional 2 cups of powdered sugar). The carrots are made out of fondant and topped with real carrot tops from Whole Foods.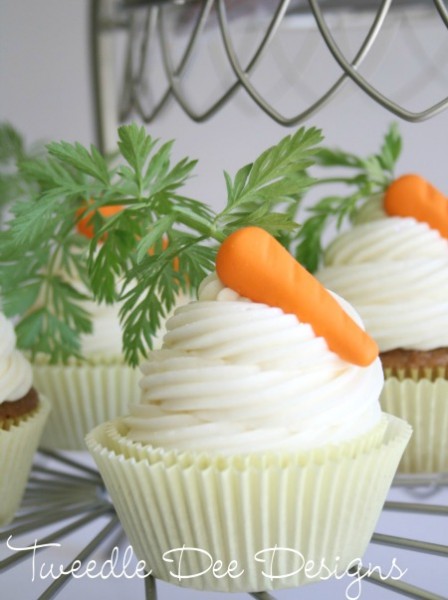 To make the carrot, take a small piece of fondant and roll into a log, making one end smaller than the other. With a bamboo skewer or toothpick put a small hole in the top for the greenery. Lay your carrots on a sheet of wax paper and with your skewer or toothpick gently make a few indentations along your carrot and allow to dry. Just before you're ready to serve add the carrot tops. To keep your carrot tops fresh cut off the carrots and place the tops in a cup of fresh water, just like you would flowers.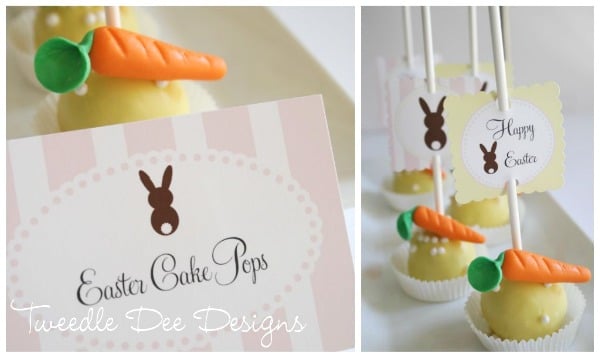 I love cake pops and I thought it would be cute to add the fondant carrots and some Easter Party Punchables for a little something extra.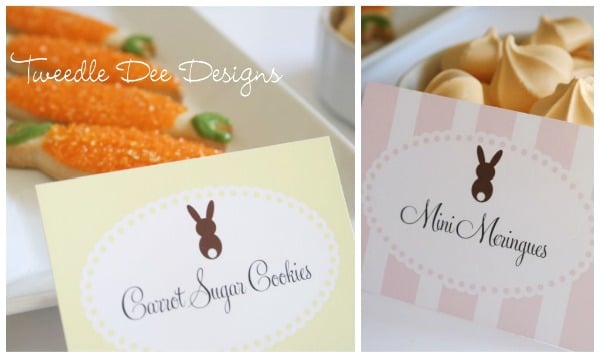 I came across these adorable Carrot Sugar Cookies and Mini Meringues at Whole Foods. They're perfect if you don't have time or feel like baking your Easter goodies.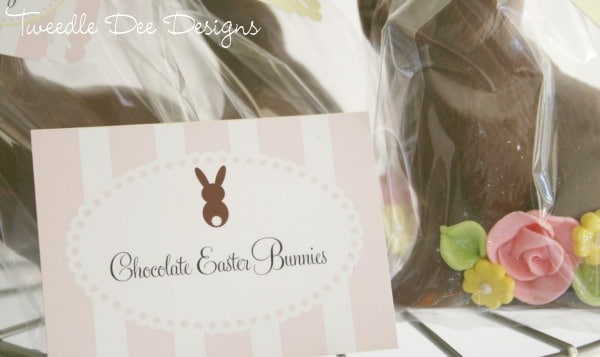 It's not Easter without a chocolate bunny. I made the bunnies with a bunny mold and chocolate melts found at my local baking store and created the flowers using fondant, edible pearls and a little disco dust.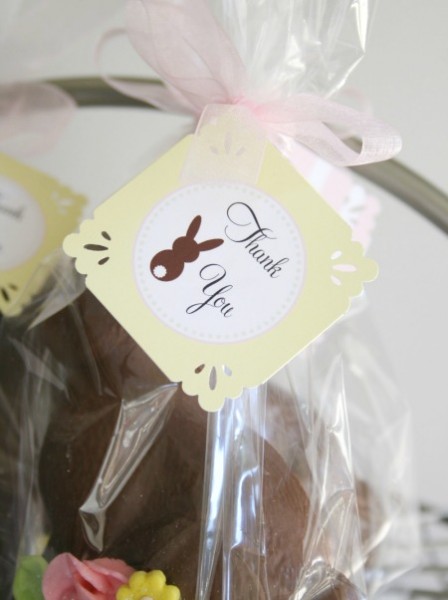 Wrap your chocolate bunnies in a cello bag, tie with ribbon and add one of our Printable Favor Tags.
. . .
If you'd like to get your hands on some of these Easter Printables, please visit the Tweedle Dee Design's Etsy Shop.
This post was written by Brandi from Tweedle Dee Designs, the Somewhat Simple Party Contributor from 2010-2011