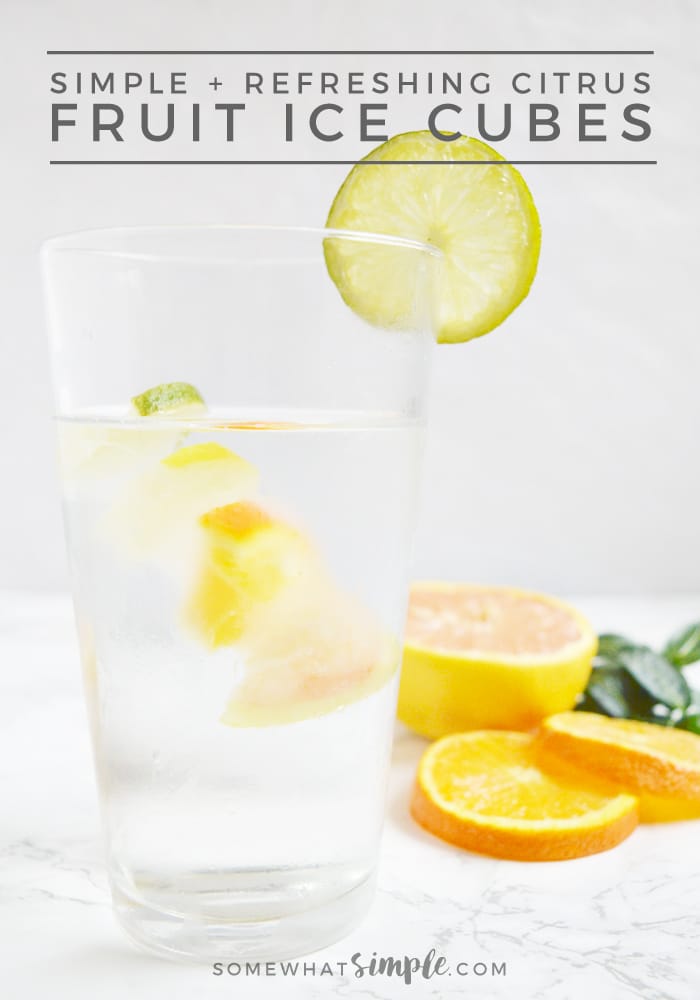 Treat yourself to a healthy + delicious drink! And you'll love how easy these Simple Fruit Ice Cubes are to make!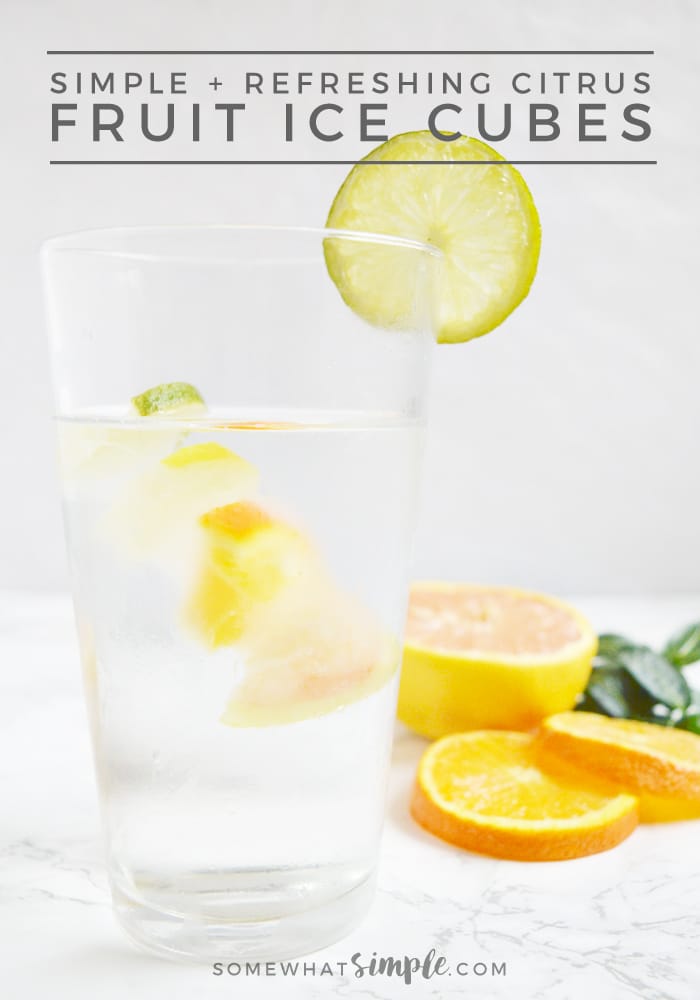 How are you doing on your 30 day water challenge? I was worried that I'd fall off the bandwagon, but even though I may not reach my goal every day, I've still made great progress! Especially since I now have a cute chart to remind me. 😉 And with the temperatures rising (we reached 90º the other day), I find that I haven't had that swollen, tired, dehydrated feeling that normally comes when temps sky rocket.
So to treat myself on a job well done, and to also not derail my healthy lifestyle progress, I decided to create these citrus ice cubes. Because they're beautiful, delicious, and refreshing.
Ok. I'm not going to lie. I don't have ice cube trays. Our freezer makes cubes, so I never thought to buy some. I do, however, own a mini muffin tin. And an idea was born. And boy did I fall hard for these soft + beautiful colors.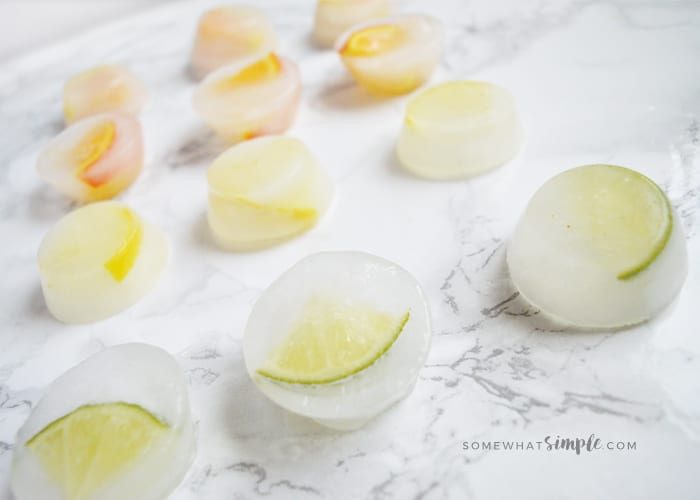 Make your own Fruit Ice Cubes
supplies
mini muffin tin (or any ice cube tray)
citrus (I used grapefruit, oranges, lemons, and limes)
water
directions
Cut up your citrus.
Place in muffin tin or tray.
Fill only half way with filtered water, so that your fruit doesn't rise to the top.
Freeze until solid.
Finish filling to the top with water.
Freeze until solid.
Once frozen, place your tray on a cookie sheet filled with warm water to release the fruit ice cubes.
Place in glasses, fill with more water, and enjoy!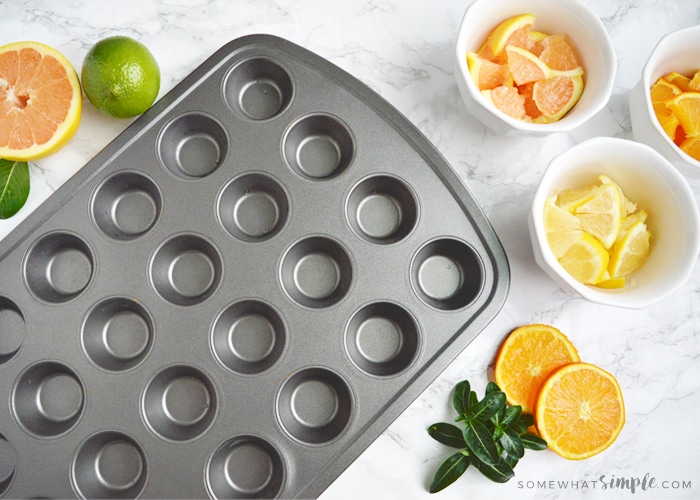 I swooned when these popped out of the tin.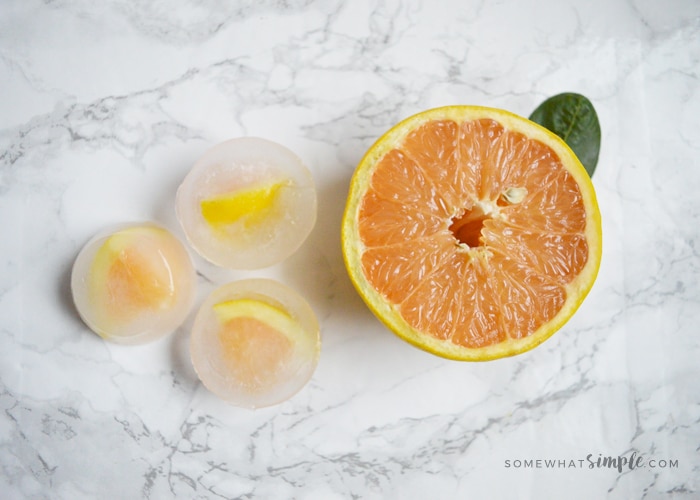 Gorgeous Grapefruit.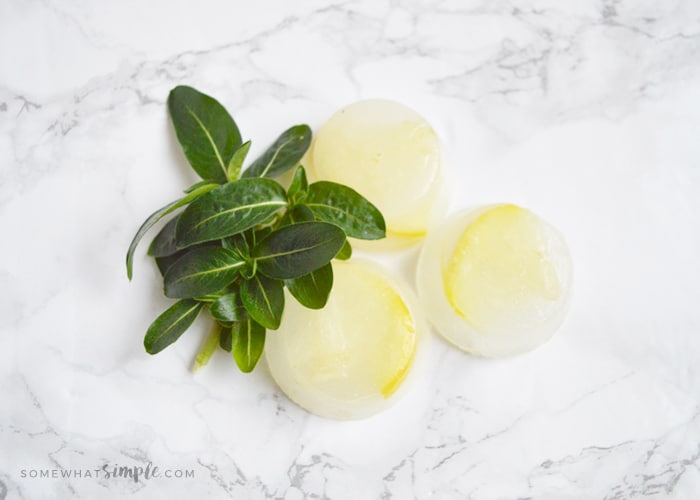 Luscious Lemon.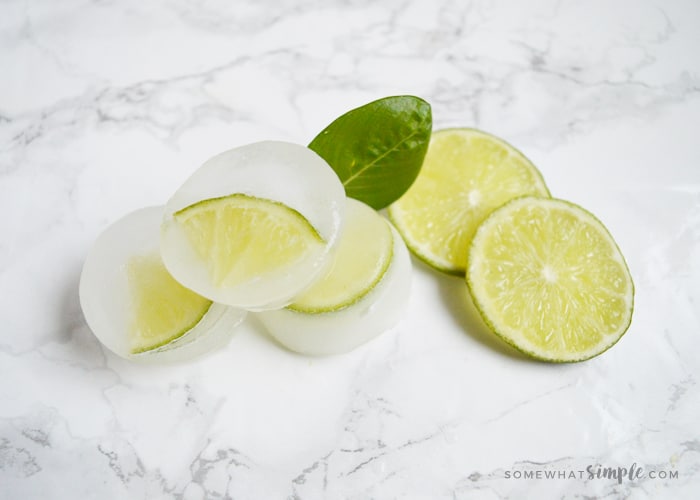 Lovely Lime.
Outstanding Orange.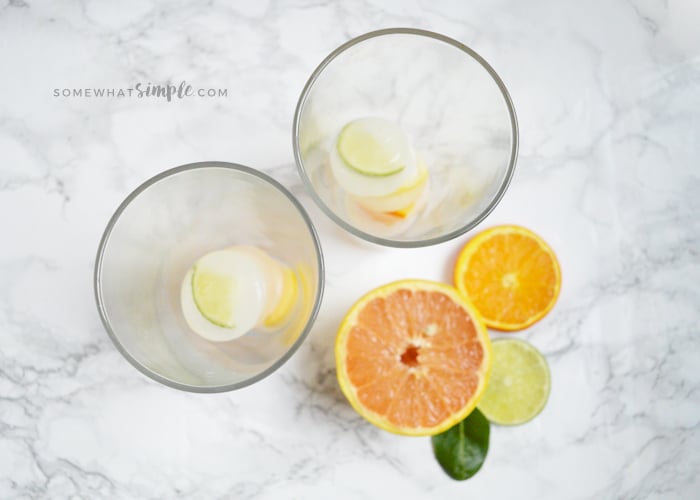 I love these way too much!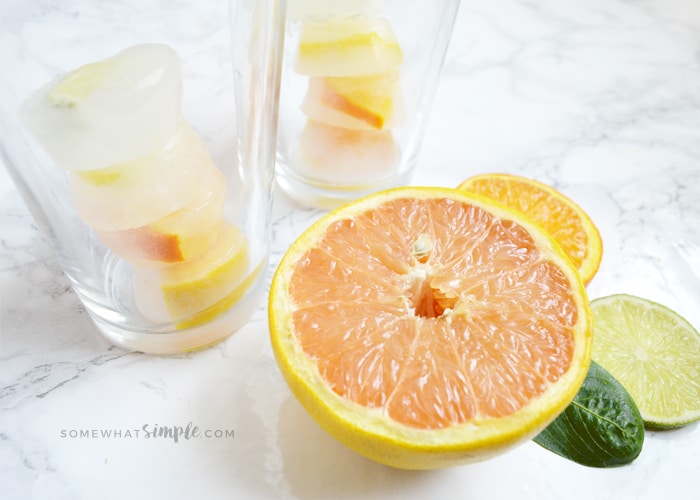 Looking for a little bit more color, or flavor variety? You don't need to go any further than your freezer! Grab a bag of frozen fruit, let it that a bit so you can separate the fruit if you'd like, add some of your citrus pieces, and you've got an even more amazing + beautiful glass of water!