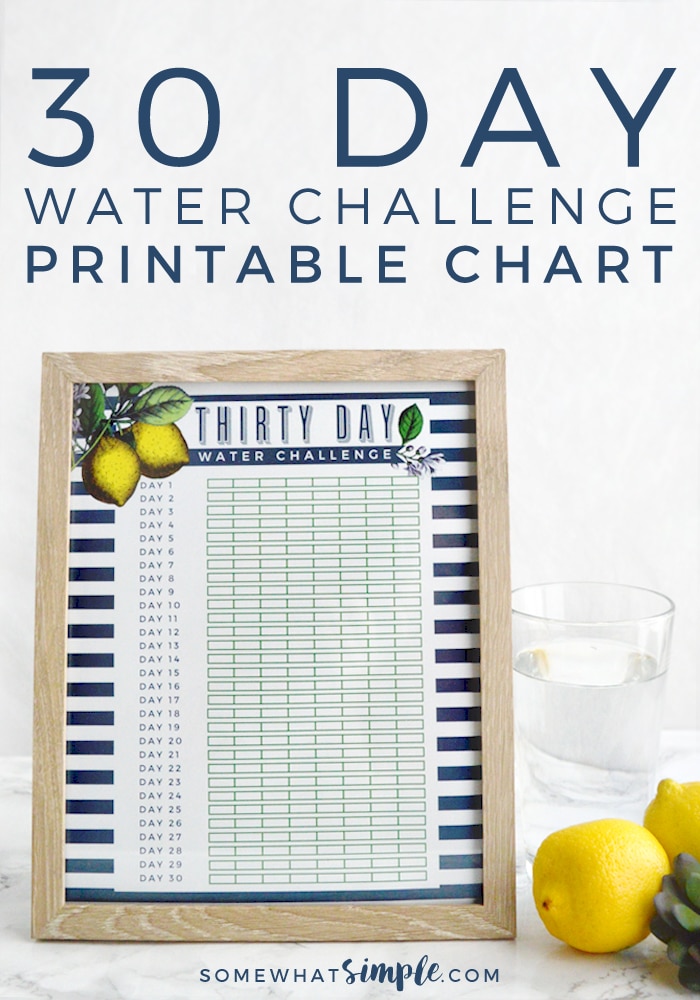 This is a sponsored post written by me on behalf of Brita at Target. All opinions are 100% mine. Our 30 Day Water Challenge Printable is the perfect reminder to drink more water!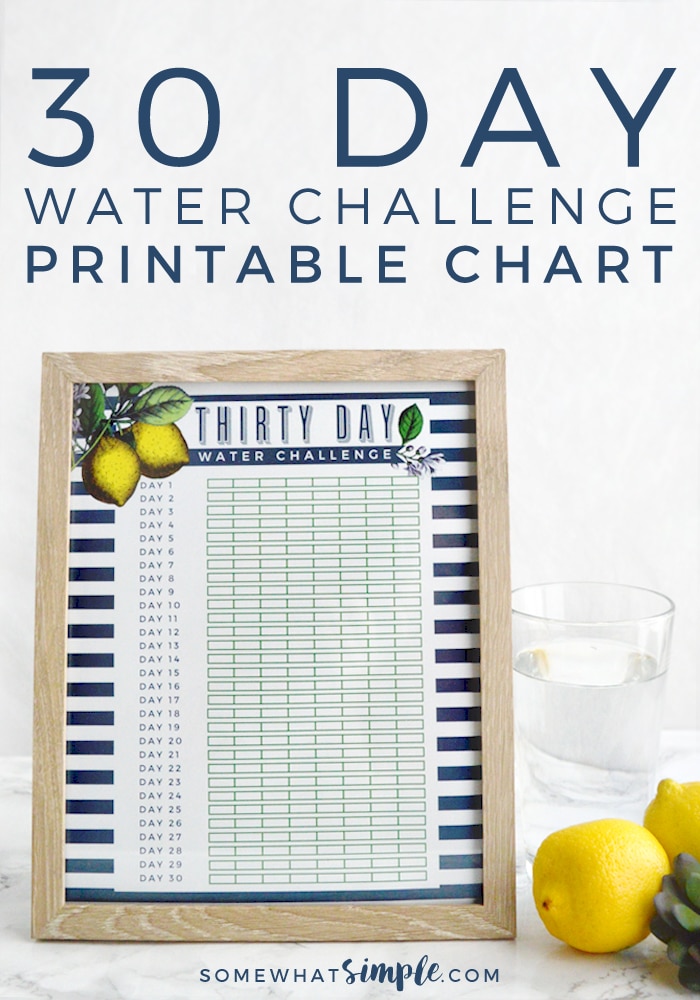 I don't know about you, but I have such a hard time remembering to drink my 8 cups of water a day. I start out great in the morning, but then I get busy, and before I know it, the day is over. And I really don't want to drink 4+ cups of water right before bed. This mom needs to sleep and not to be using the bathroom a million times during the night. #YaKnowWhatI'mSayin'?
So I decided to create a helpful reminder, but as I was doing that, I also decided to challenge myself. 30 days. I've got to do this for 30 days. I really need the health benefits that come when drinking the right amount of water: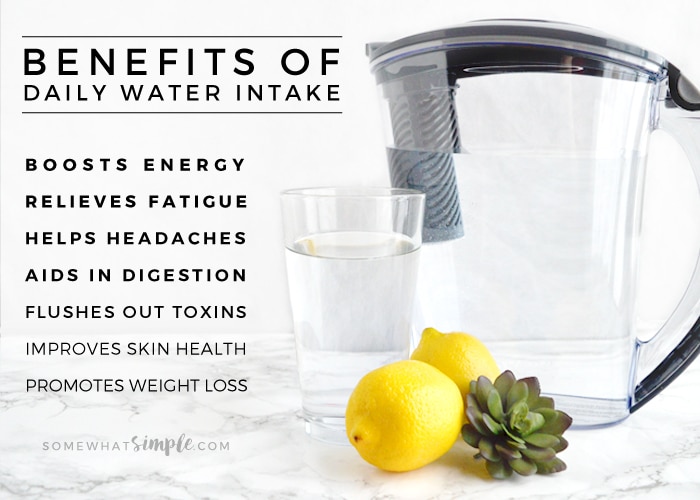 And naturally, if I'm going to have it out and displayed in my kitchen, it needs to be pretty. #DesignerProbs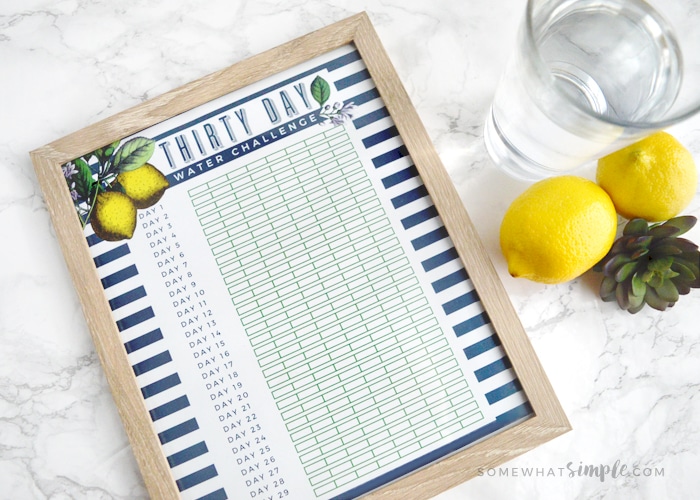 And speaking of designer problems, can we talk about how great these new Brita Stream Pitchers are? I love this dark grey color, and the sleek and slender design makes it easier to fit into the fridge. Boom.
I have an old one – we loved using it, but I would always forget to fill it so it could filter. You. Guys. These new pitchers filter 10x's faster than the leading market pitcher system, and introduces Filter-As-You-Pour technology, meaning it instantly pours filtered, clean water into your glass or water bottle (also a great new feature). I can't tell you how much I love this!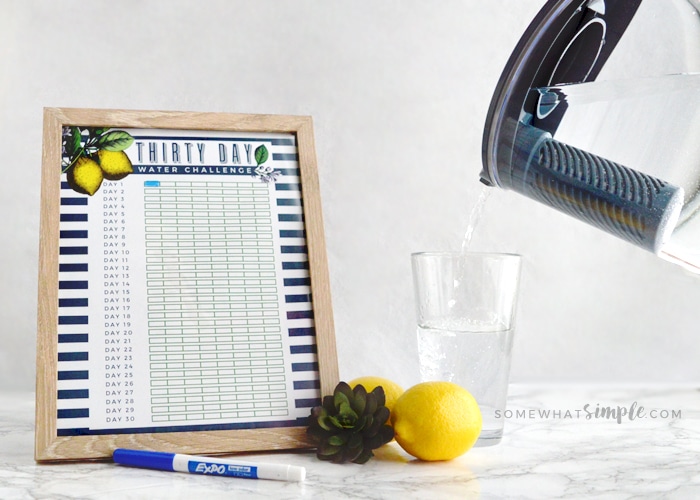 And it's so easy to put together:
It's like the bend and snap, but I'm calling it the pop and twist. Everything pops and twists together so easily – my 5 yr old could do it! And let's say you forget how long the filter has been in there for. Well darn it, the folks at Brita have that figured out as well. 😉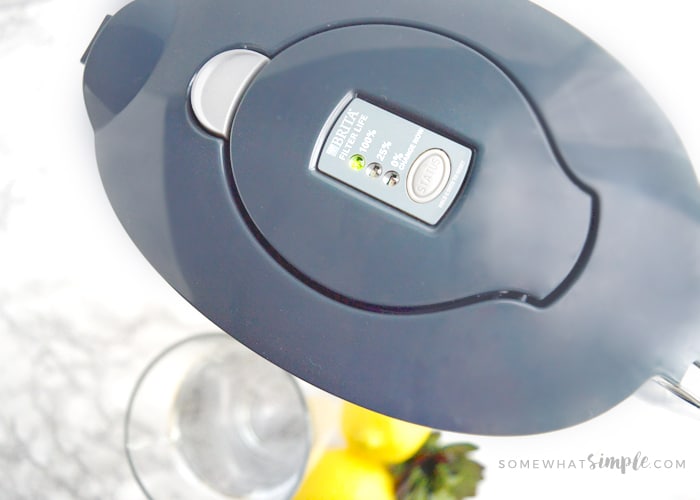 So you ready to take the 30 day water challenge with me? Here's what you need to get started!
30 Day Water Challenge Printable
supplies
Brita Stream Pitcher (Available at Target in multiple colors)
30 Day Water Challenge Printable (<<click to download)
8×10 picture frame (optional)
dry erase marker (optional)
directions
Print off your challenge chart and either hang on the fridge, or put in a picture frame. I like the frame idea so I can do this over and over again.
Use a dry erase marker to track your progress!
I have a hard time drinking tap water, so the Brita Stream Pitcher is so handy. It removes our lovely (sarcasm) chlorine taste we sometimes get, plus I'm not going through a million water bottles. Saving the earth and my pocket book at the same time? Yes, please. Also, you don't have to wait for your water to get cold in the fridge, you can filter ice water easily! The compact filter leaves more room for water and ice. No more waiting, my friends. No more excuses! Let's do this – you in?
Love this printable? You're sure to love these other fun printables: