General Conference is this weekend, YAY!!! Time to download our FREE General Conference Activity Packet for Kids!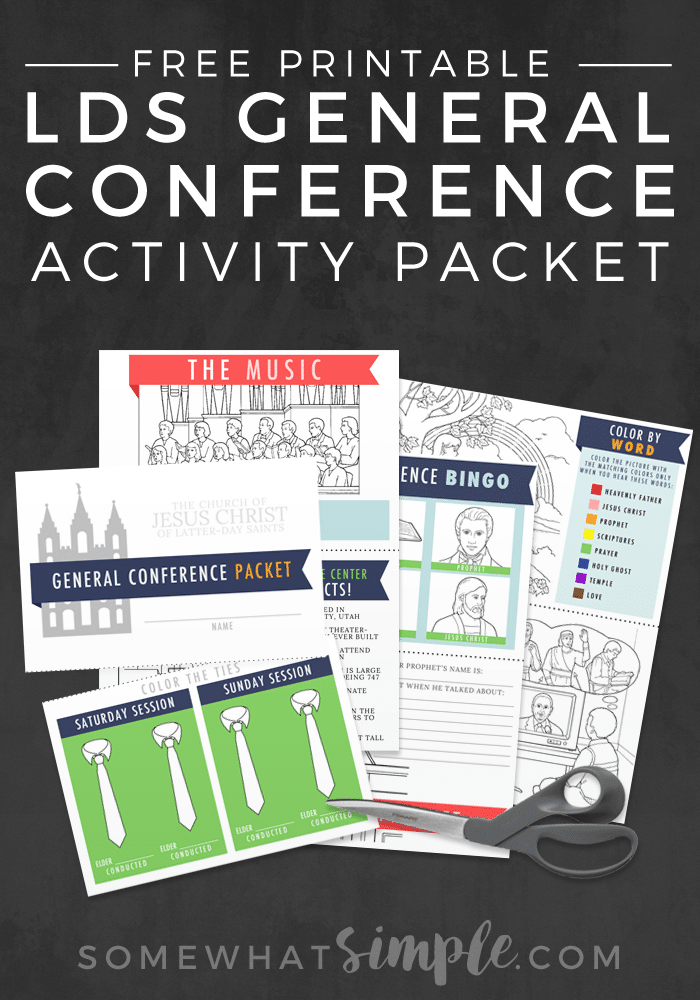 The LDS General Conference is coming up and I am so excited! General Conference weekends are some of my favorite weekends of the year. (Who doesn't love the chance to go to church in your PJs?)
We started a small tradition for the Sunday sessions of conference where we invite our friends or family over and we watch the 1st session, then we have a yummy brunch with cinnamon rolls and a fruit platter, and then watch the second session. General Conference Sundays are some of my very favorite!
This year I thought it would be fun to print some activities to help the kids pay attention to conference and keep busy so they stay reverent. The problem I found is that all the printable activities I saw were too mature for my young kids – things like word searches and crossword puzzles just weren"t going to cut it, so I made my own! You are welcome to use them too if you'd like!
General Conference Activity Packet for Kids
MATERIALS:
free printable (download below)
scissors
stapler
crayons, colored pencils, markers etc.
DIRECTIONS:
Download and print the general conference activity packet. (Link below)
Cut each page in half and add a staple in the corner.
Give each child their own packet, then keep your fingers and toes crossed the activities keep them reverent!!! 🙂
…and you're done!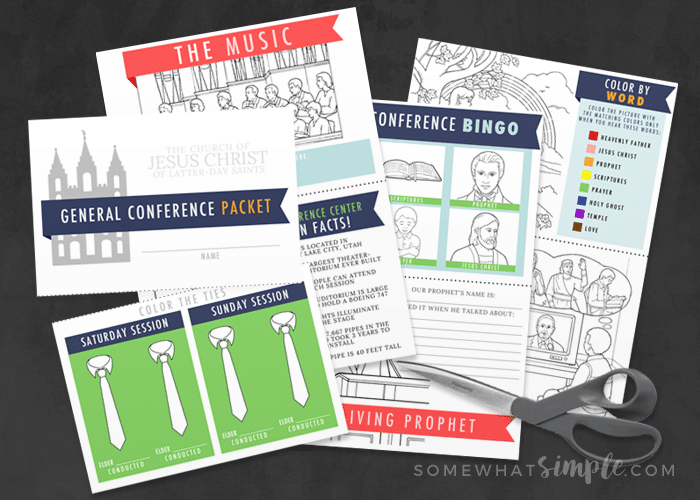 Please Note: You are welcome to print this packet as many times as you'd like, but please do not sell them for profit or claim them as your own. Thanks for your understanding. 🙂
Hope you have an awesome conference weekend!
This idea was originally published on Somewhat Simple in March of 2010. We updated the design in 2012 and again in 2016.