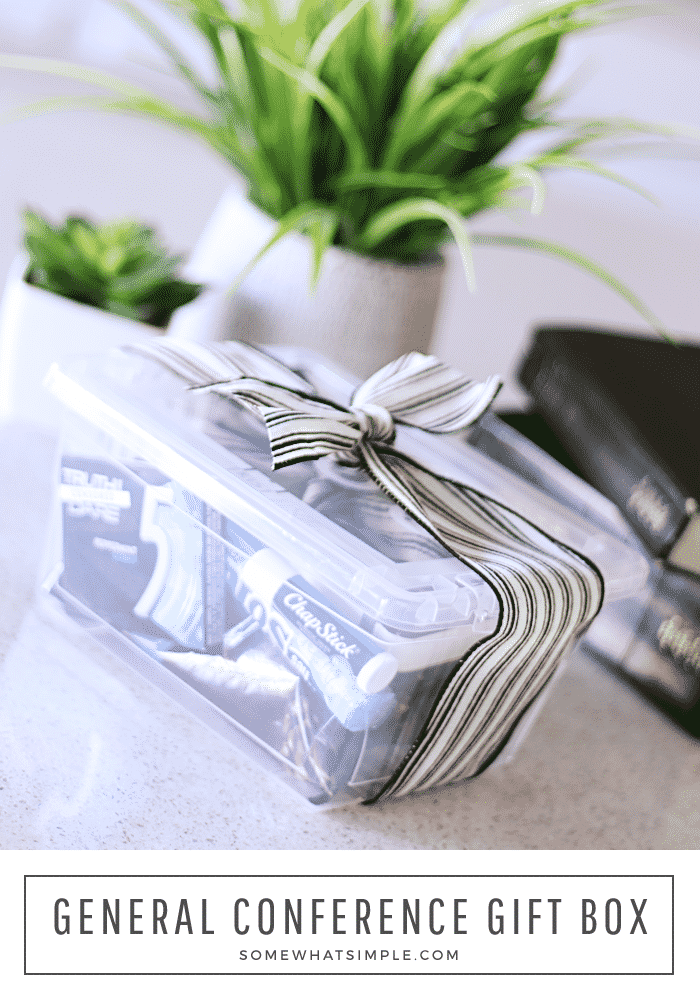 A General Conference Goody Box is the perfect companion for conference weekend! Give it as a gift, or make one for yourself!
General conference is just a couple weeks away and we are in full "Conference Activity Prep" over here. We're gearing up for a day of homemade cinnamon rolls, a Conference Snack Bar, and printable General Conference Activity Packets to help keep my kids' attention. This General Conference Goody Crate is on my list of things to put together, and it's always something I enjoy!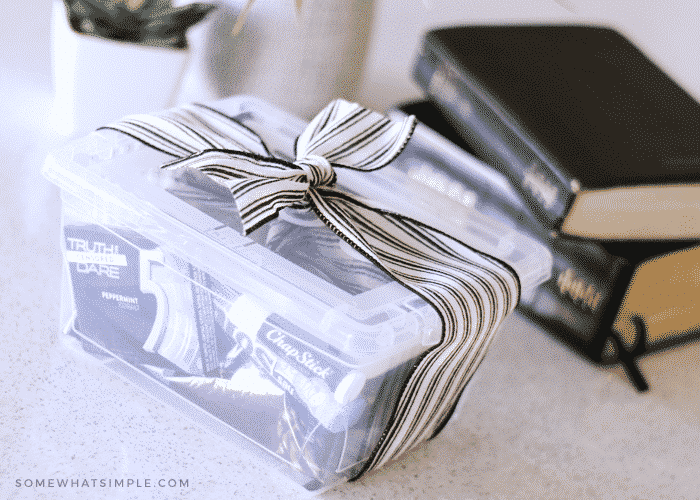 General Conference Kit
I've been creating these cute General Conference Kits for over a decade! (It's kind of become a General Conference tradition!) I give them to the girls I teach in YW's + the women I minister to. It's just a fun gift to give that totally comes in handy while watching General Conference.
Items to Include –
Here are a few ideas on what I like to include –
a cute notebook
colorful pens
water bottle
candy + yummy treats
gum
granola bar
chapstick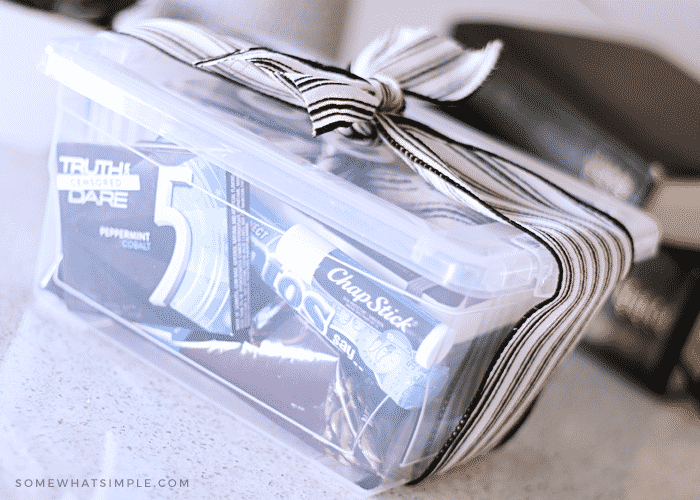 Simply put these items inside a box and tie it up with a bow! So easy, thoughtful and fun!
You still have time to make some before Conference! Hurry!