The LDS General Conference is in less than 2 weeks and this General Conference Goody Crate is the perfect companion for conference weekend- a cute notebook to take notes in and some treats to enjoy! I've been creating these for those I visit teach for the past several years. This year I'm giving it as a handout for the young women in our branch.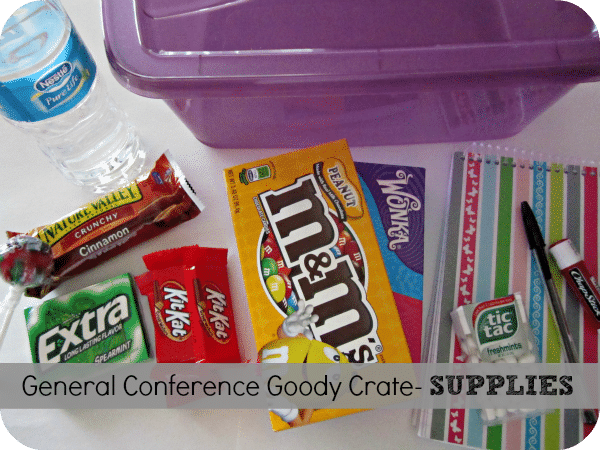 1 basket, box or gift bag, water bottle, notebook, pen, gum, granola bars, candy, chapstick… and any other small items that would be fun to include!
Simply put these items inside your box and tie it up with a bow!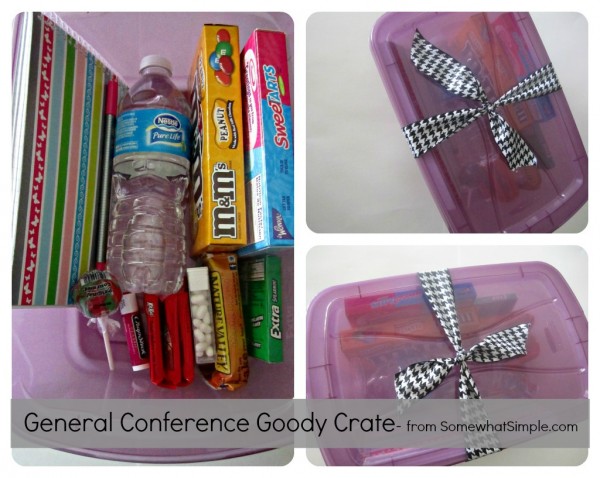 Here are some other varieties I've given: