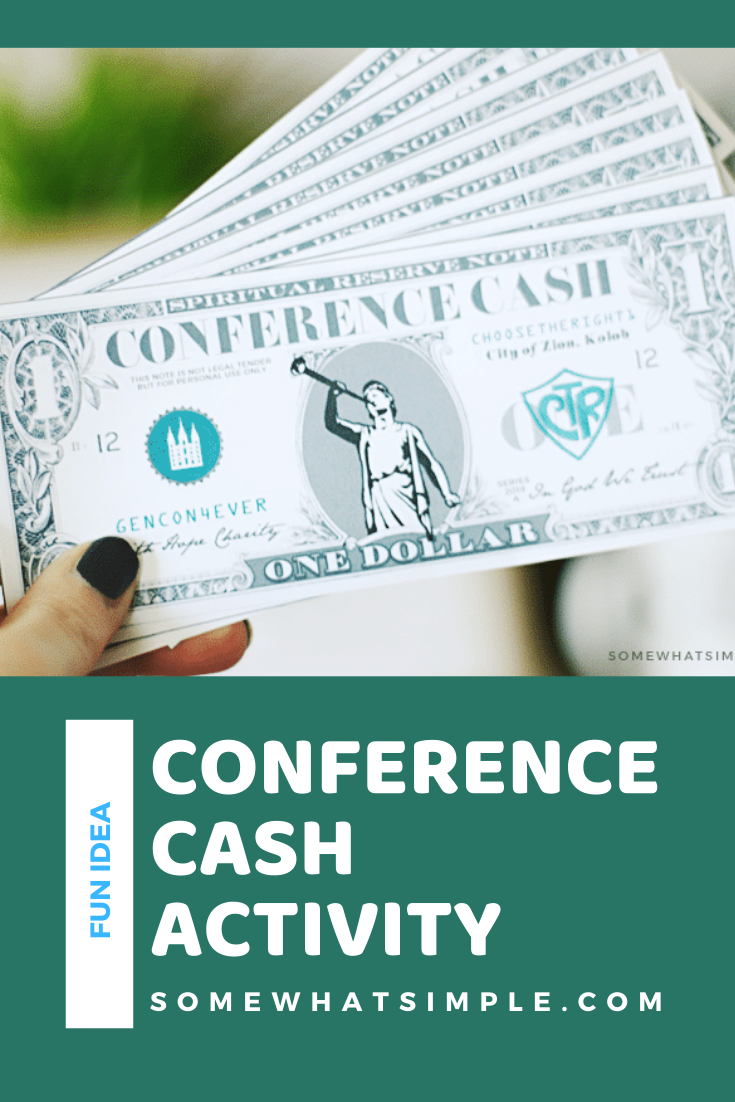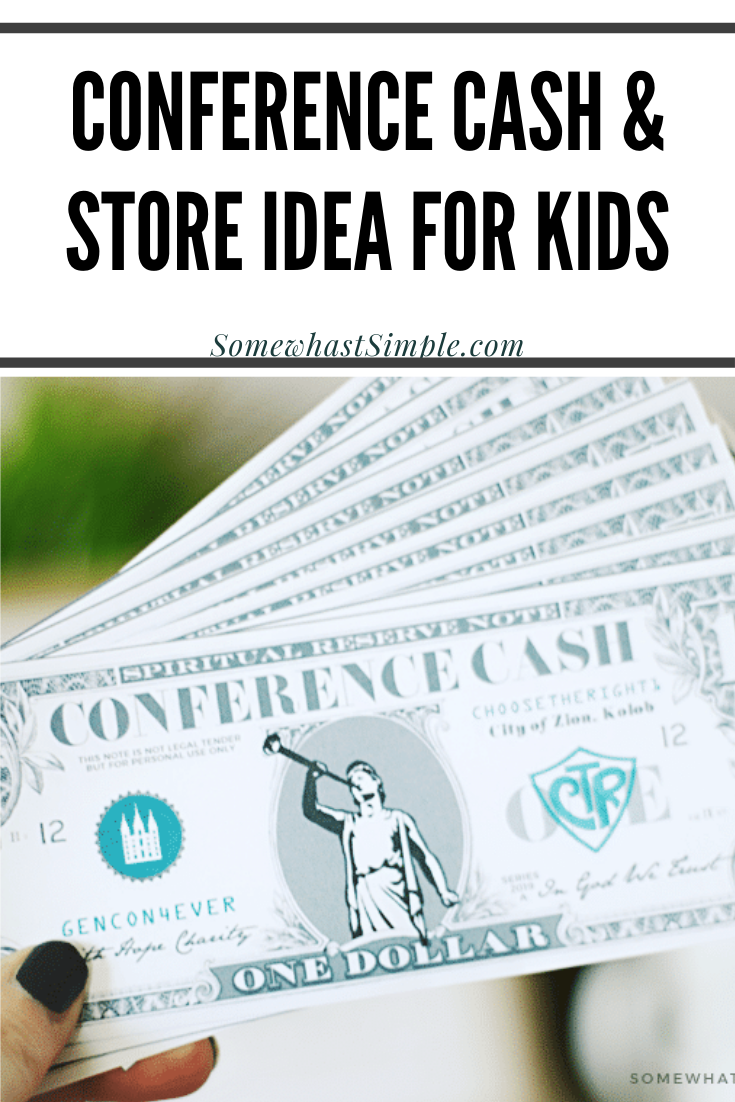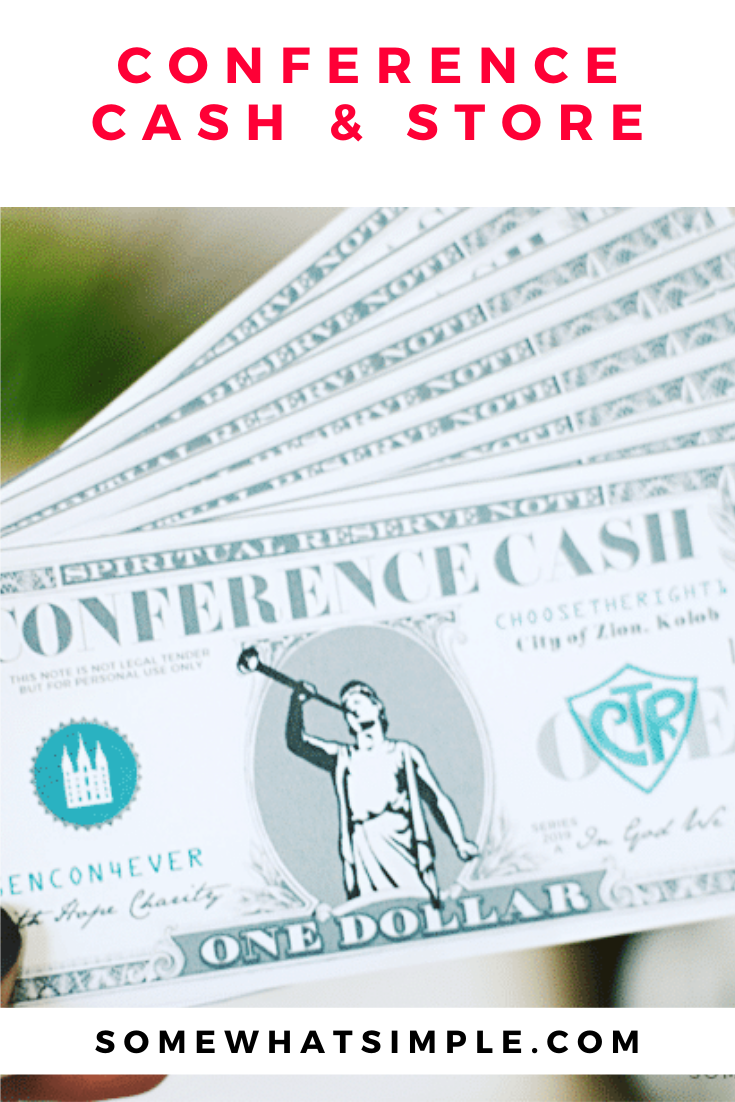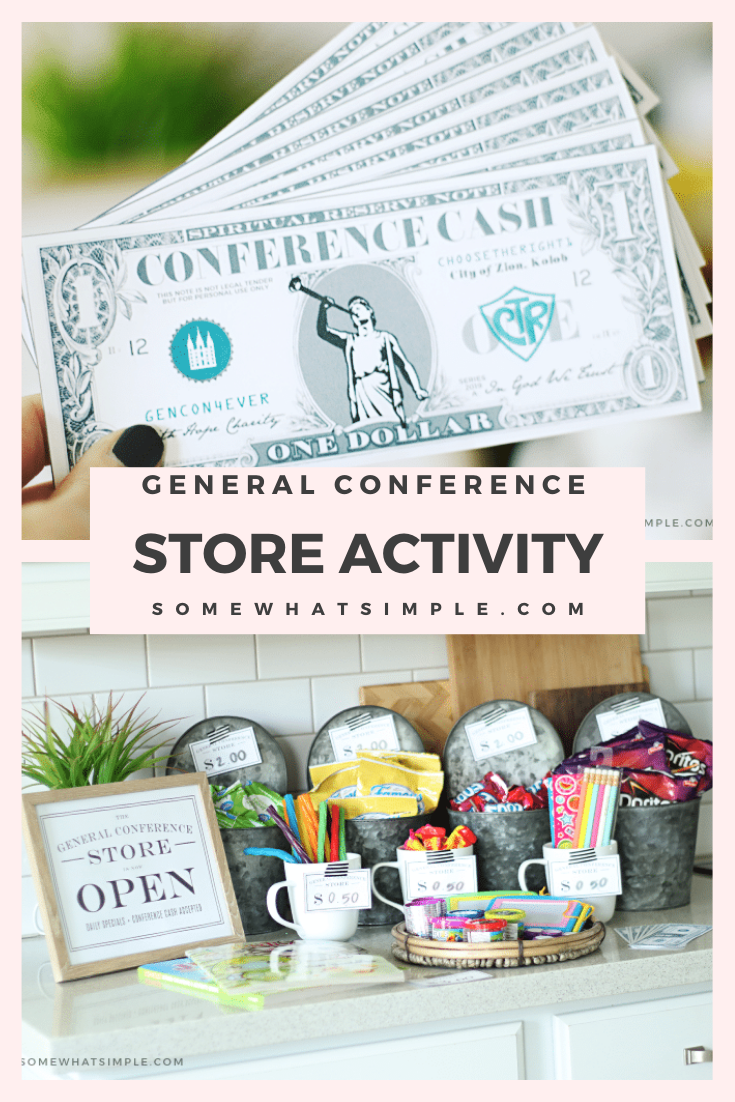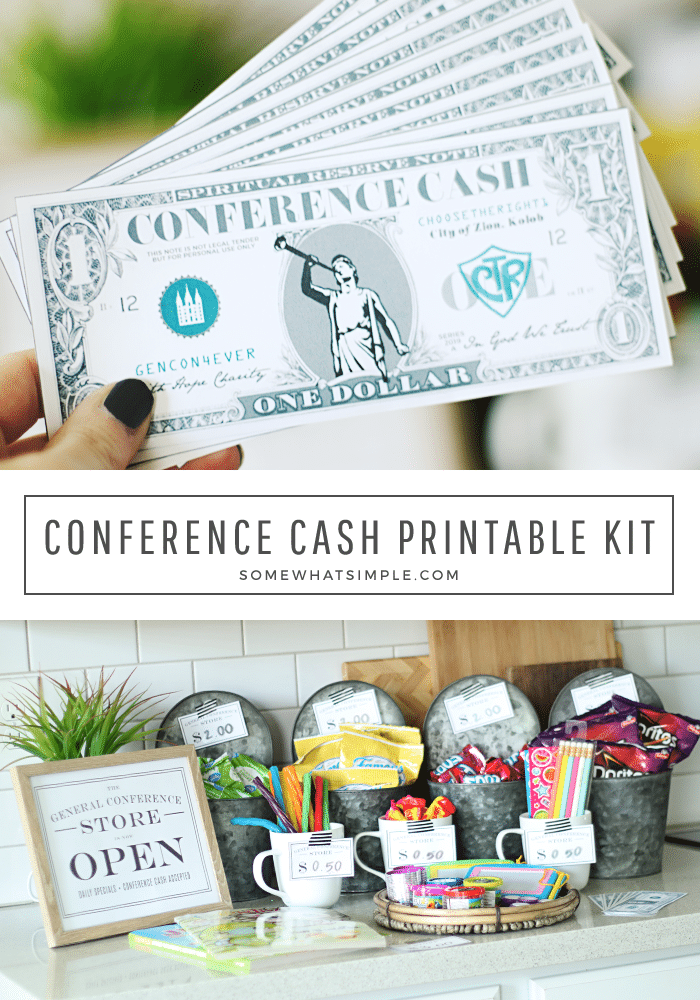 Looking for fun general conference activities? This Conference Cash idea is my kids very favorite!
We have certain General Conference traditions in my home that my kids look forward to every time! Our day starts with homemade cinnamon rolls (my easy recipe!) I set up a Conference Snack Bar, and I always print each kid and General Conference Activity Packet to help keep their attention. Several years ago I added another idea to my General Conference Activities repertoire- I call it "Conference Cash" – here is how it works!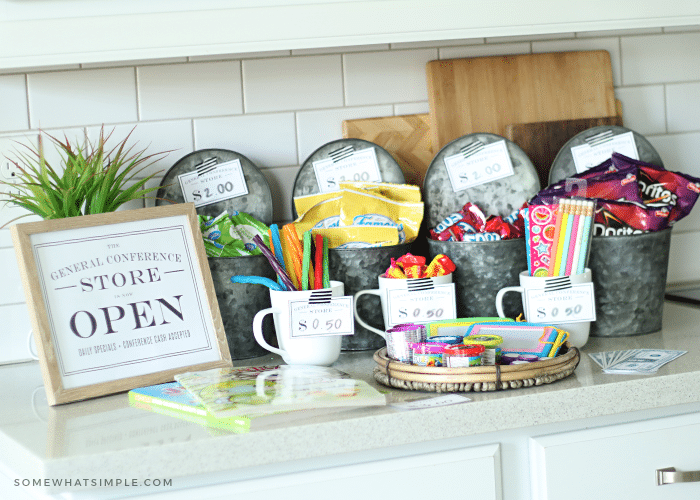 General Conference Activities – Conference Cash
I set up a little "shop" on the counter in the kitchen. The shop has treats and small items from the dollar store, like notepads, crayons, candy etc.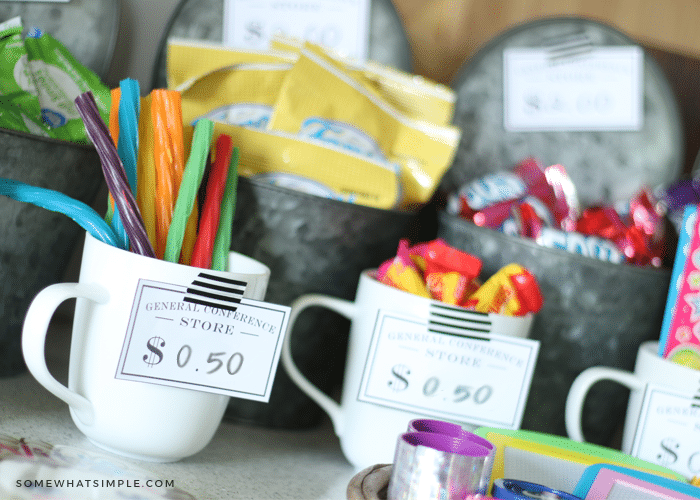 Before conference starts, I give each of my kids $2 in Conference Cash. If they sit quietly during the speakers, they can earn more. If they are rowdy, fighting or not paying attention, they lose their conference cash. At the end of each talk, we pause conference and I ask them each questions about who spoke and what topic they spoke on. They can earn more Conference Cash if they are able to answer my questions. Before we start the TV again, they get a trip to the "store" where they can purchase whatever they have money for.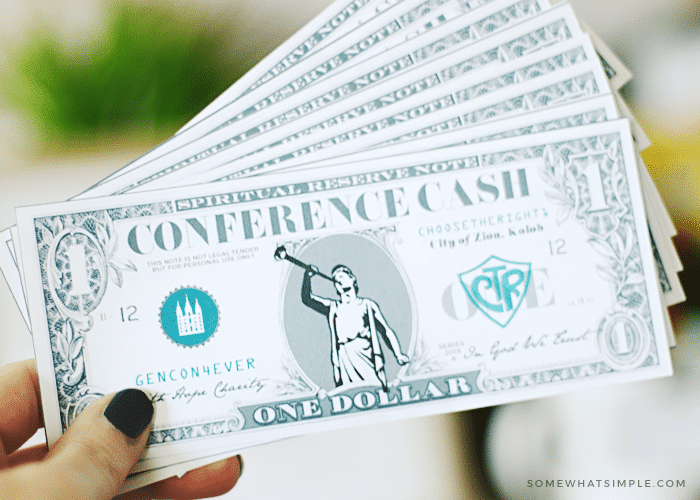 My kids absolutely LOVED this idea, and I've actually never seen them pay such close attention and be so quiet while conference was on- it was fabulous!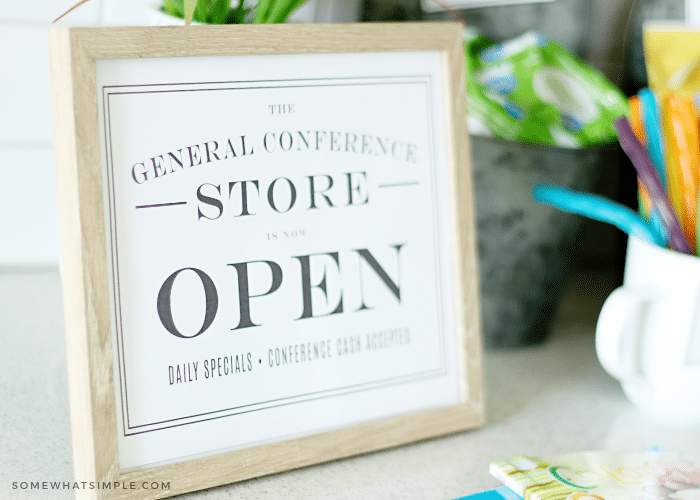 Want to download your own Conference Cash printable?
Enjoy!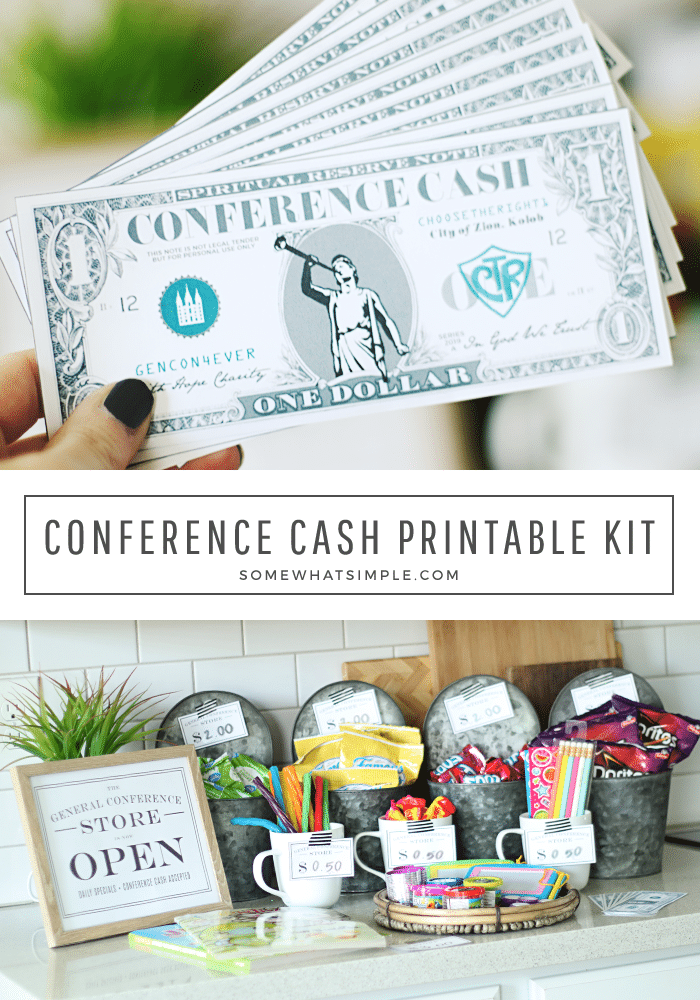 This post originally published on Somewhat Simple in 2013