Looking for fun general conference activities? This Conference Cash idea is my kids very favorite!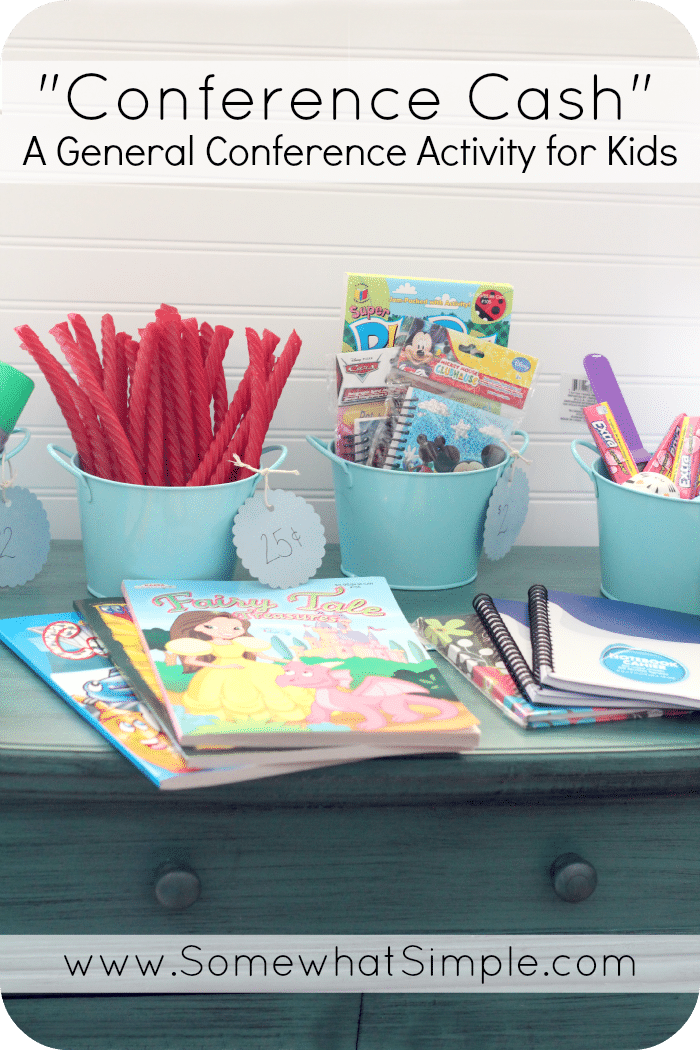 I am always looking for fun ways to keep my kid's attention while watching General Conference. I've been using the free printable General Conference Activity Packet for the past couple years, and my kids still really love it. But last year I added another idea to my General Conference Activities repertoire- I call it "Conference Cash" and here is how it works!
General Conference Activities – Conference Cash
I set up a little "shop" on the table in the family room. The shop has treats and small items from the dollar store, like notepads, crayons, candy etc.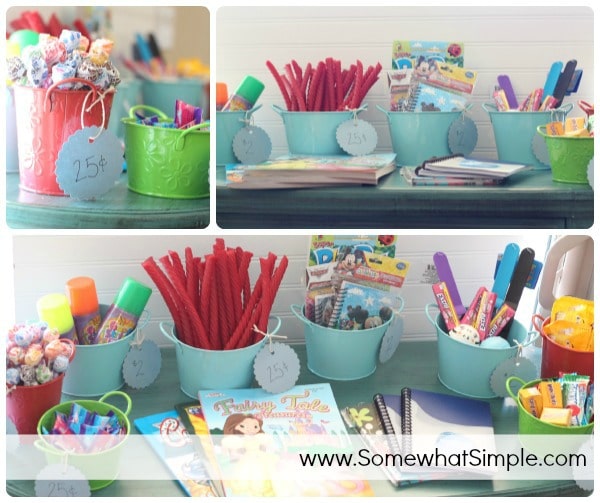 Before conference starts, I give each of my kids $2 in Conference Cash. If they sit quietly during the speakers, they can earn more. If they are rowdy, fighting or not paying attention, they lose their conference cash. At the end of each talk, we pause conference and I ask them each questions about who spoke and what topic they spoke on. They can earn more Conference Cash if they are able to answer my questions. Before we start the TV again, they get a trip to the "store" where they can purchase whatever they have money for.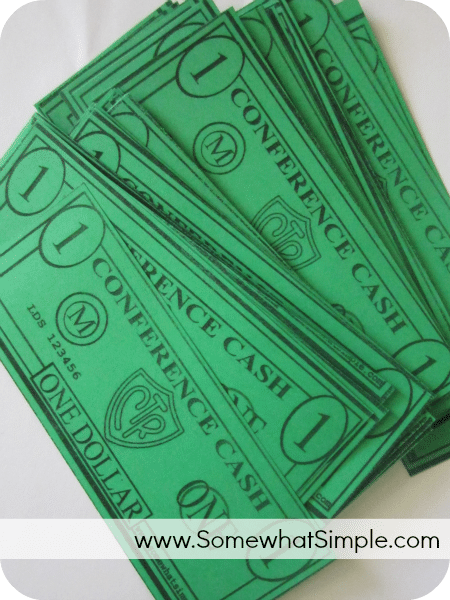 My kids absolutely LOVED this idea, and I've actually never seen them pay such close attention and be so quiet while conference was on- it was fabulous!
Here is a free download of the Conference Cash I made- feel free to use it if you'd like! 🙂 It is black and white, so you'll just need to print it on the color paper of your choice.
Enjoy!
This post originally published on Somewhat Simple in 2013