Here is a simple and easy tutorial on how to make ribbon wands that your kids are sure to love!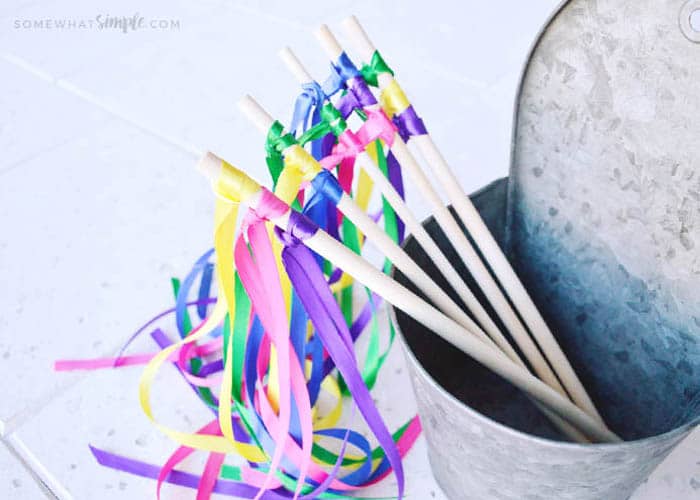 If you're looking for a simple, affordable, FUN spring craft that your kids will love- this one is for you! I recently made one of these ribbon wands for each of my 4 kids. They literally spent over an hour running around in our backyard playing with them! I love when something so simple is so much fun!
My oldest daughter loved pretending to be Elsa from Frozen and she used the ribbons as make believe snow and ice coming from her hands- she thought it was pretty amazing!
Ribbon wands are super simple to make, and after watching how much fun my kids had with them, I knew this craft was a winner!

Our readers also loved these posts: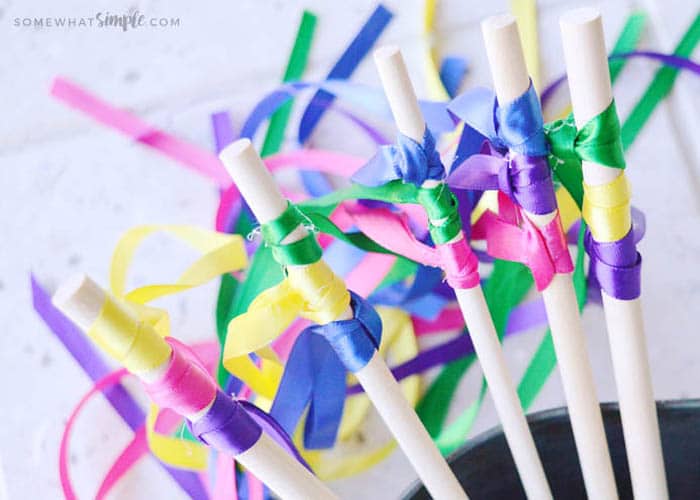 How to Make Ribbon Wands
Materials You'll Need:
wooden dowels (you can buy a pack of 10 or 12 at Walmart for around $2!)
various colorful ribbon
scissors
hot glue
matches or a lighter, optional
DIY Ribbon Wands Directions:
Cut the ribbon to your desired lengths.
Optional: Burn the edges of the ribbon to keep them from fraying.
Tie one ribbon at a time to the end of the dowel. Secure it from sliding or coming undone with some hot glue, and let it dry completely.
Once dry, hand one ribbon wand to each kid and let them run around outside on a pretty spring day!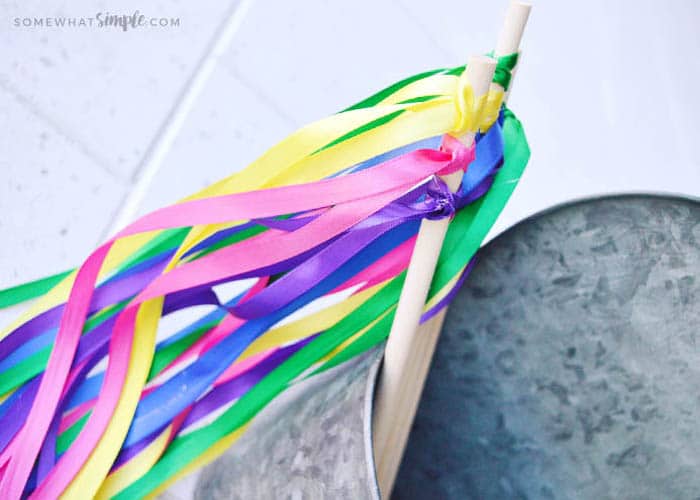 They are seriously going to have so much fun with their new wands!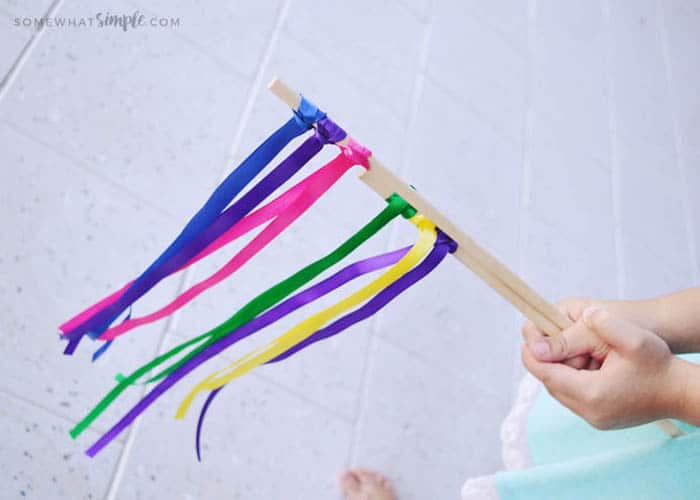 I love making simple crafts that my kids can have fun with.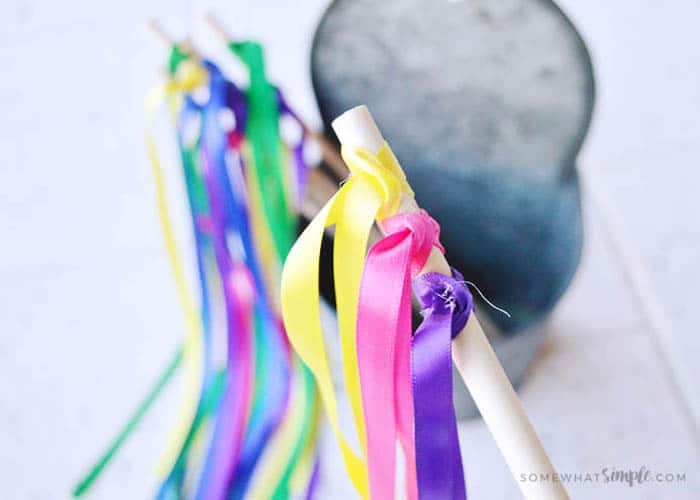 The colors are seriously so fun, and the kids loved them! Even the boys!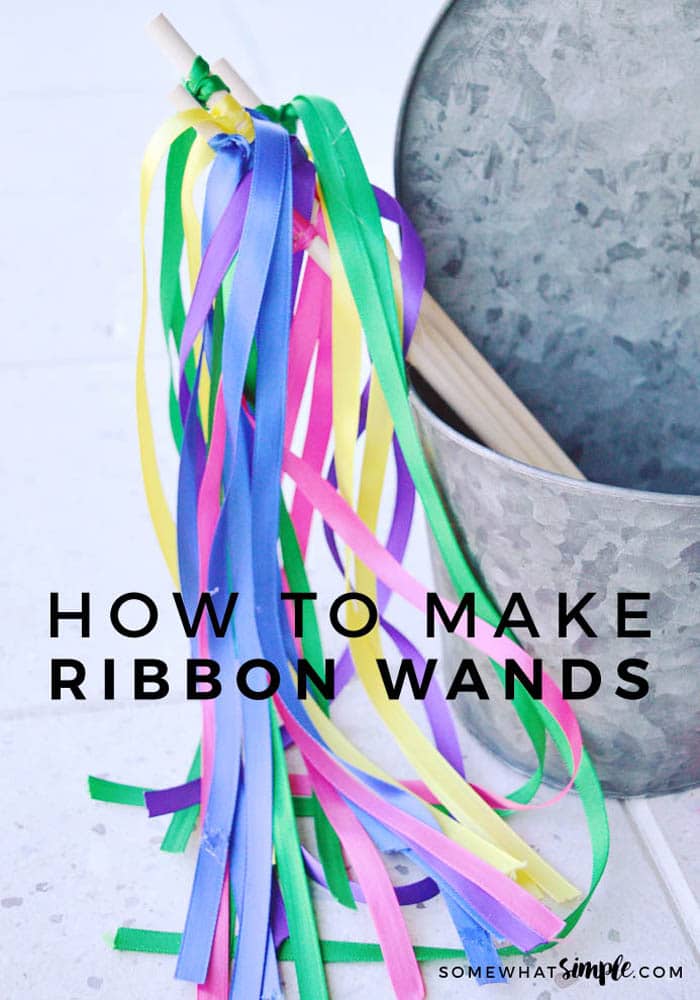 Best Mom Ever Award goes to… ME!
Hack Your Routine!
FREE E-COURSE
5 Time-Saving Tips for Crazy Busy Moms