Using just a few supplies you have laying around the house, kids will love making their own puffy paint and using them with our fun spring coloring pages!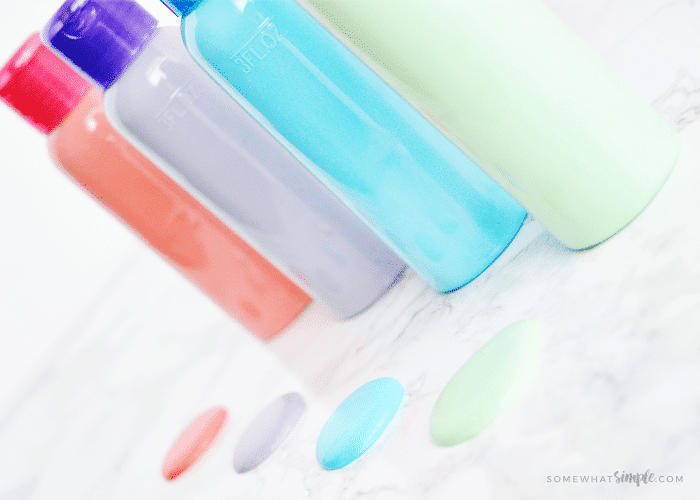 Raise your hand if you had a shirt or two decorated with puffy paint when you were a kid. (I may or may not have had a pair of sweatpants that I meticulously painted with neon puffy paint to match my layered socks and shoelaces!)
Puffy paint is still so much fun to use, especially when it's homemade! Using just a few supplies that you probably have around the house, homemade puffy paint makes a great craft for the kids hanging around the house saying "I'm bored!"
Here's a short puffy paint video tutorial, but the written instructions are below – so keep scrolling! 🙂
Here are some other boredom busters you might enjoy:
How to make Puffy Paint
Materials Needed:
shaving cream

white glue

food coloring

ziplock baggies

1/4 cup measuring cup

scissors

Spring coloring pages (download below)

plastic squeezable containers (optional – see below)
Directions:
First, add 1/4 cup of glue and 1/4 cup of shaving cream into a ziplock bag.

TIP:

If you don't want to use your measuring cup for the glue, just pour half of a 4 oz. bottle into your bag.

Add as much food coloring as you want to the mixture and seal the bag, making sure to get out as much air as possible. Otherwise, there might be some extra clean-up if the bag pops open in the next step.

Now for the fun part! Let the kids squish and squeeze the bag to mix all of the ingredients together.

Repeat steps 1-3 for each color of puffy paint you would like to make. Get creative with the colors – mix two colors, add more or fewer drops of coloring to create pastels or bright colors.

Squish all of the puffy paint to one bottom corner of the ziplock back and snip off a tiny bit of the bag. The bigger the hole, the more puffy paint…so start with a small snip and cut more off as needed

OR:

Snip off a larger portion to squeeze into a plastic bottle.

And finally, print off as many coloring pages as you want, and get creating!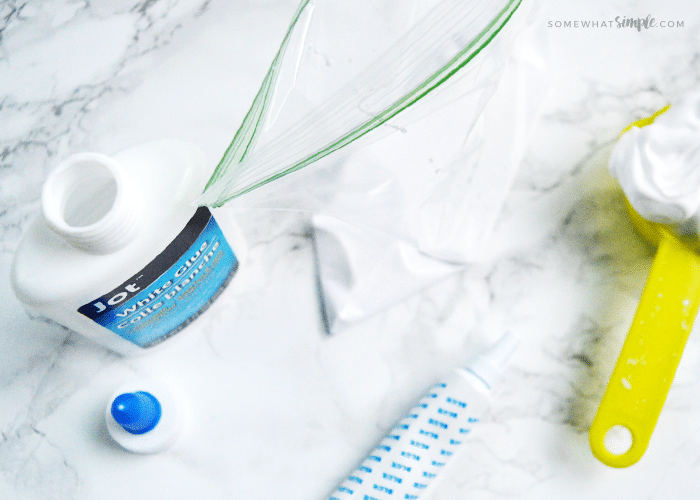 Note:
the shaving cream will expand, so don't worry when it ends up being a little more than a 1/4 cup.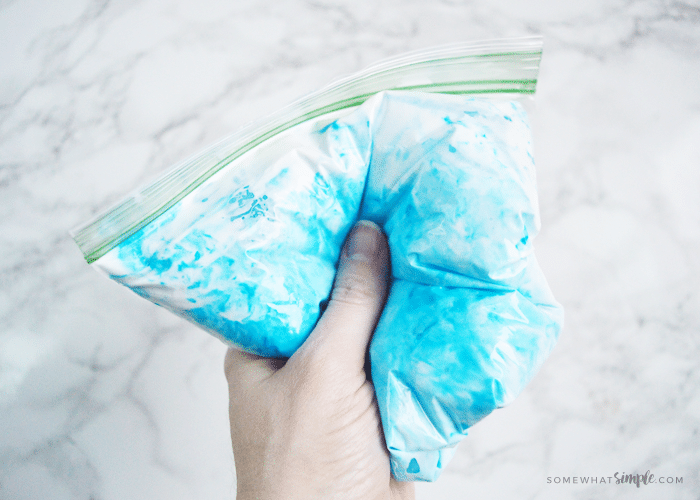 You can mix this all together in a bowl, but we prefer the bag – more fun to squish, and cleanup is a breeze!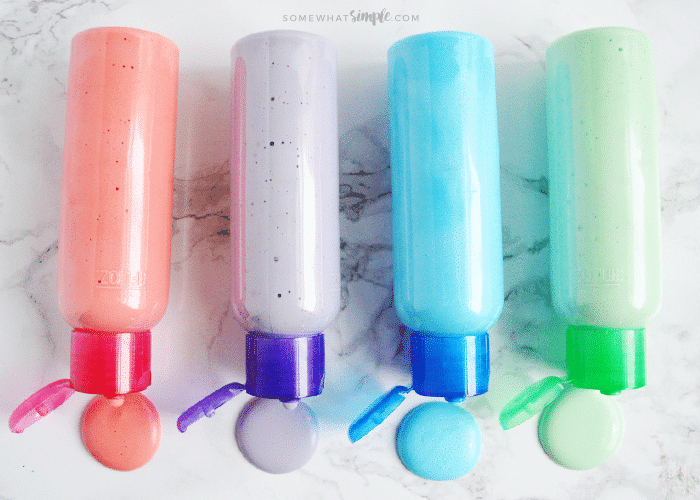 I found these bottles in the travel-size supply section at Walmart, and they work perfectly!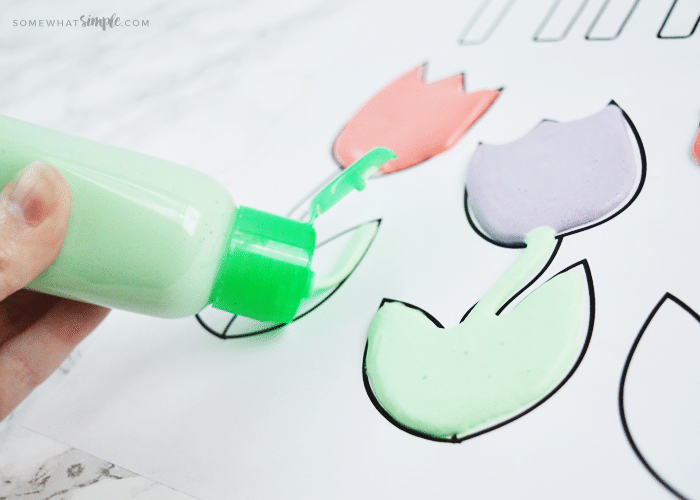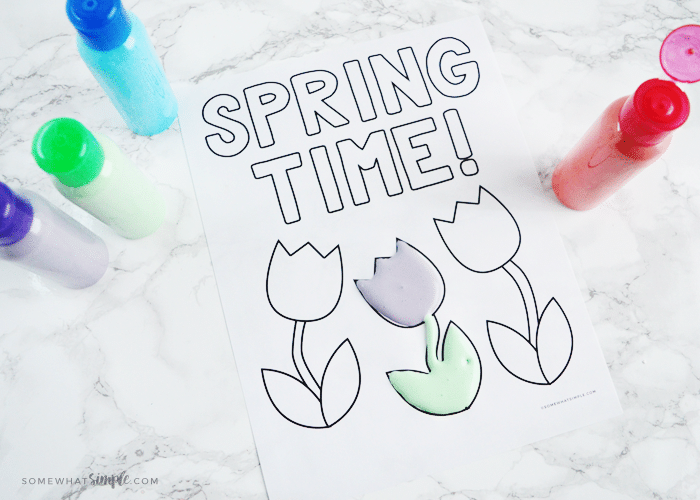 It's definitely tempting to poke at the puffy paint while it's drying because of the fun texture! Be sure to let the projects dry for a few hours before hanging them up. The colors will become more vibrant as the paint dries.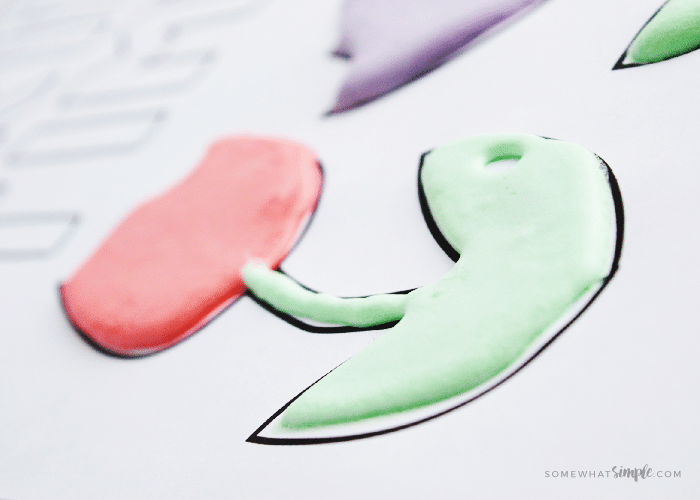 Love how puffy this stuff is!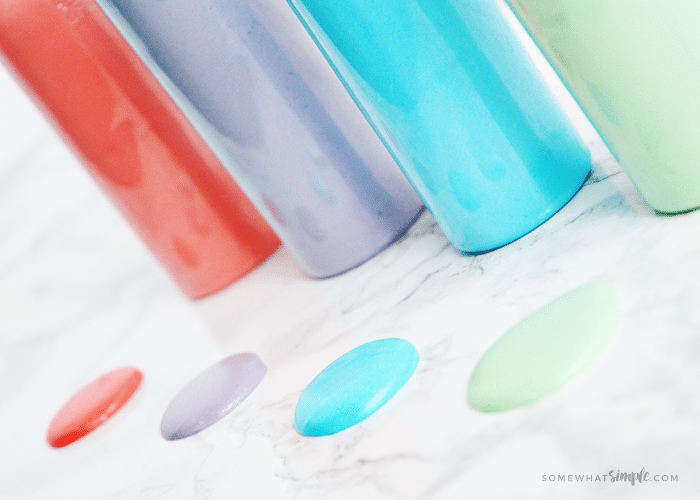 Ready to create your own puffy paint pictures?
Click here to download our FREE Spring Coloring Pages!
You could have the kids create their own pictures, or try this out on black construction paper!
Happy painting!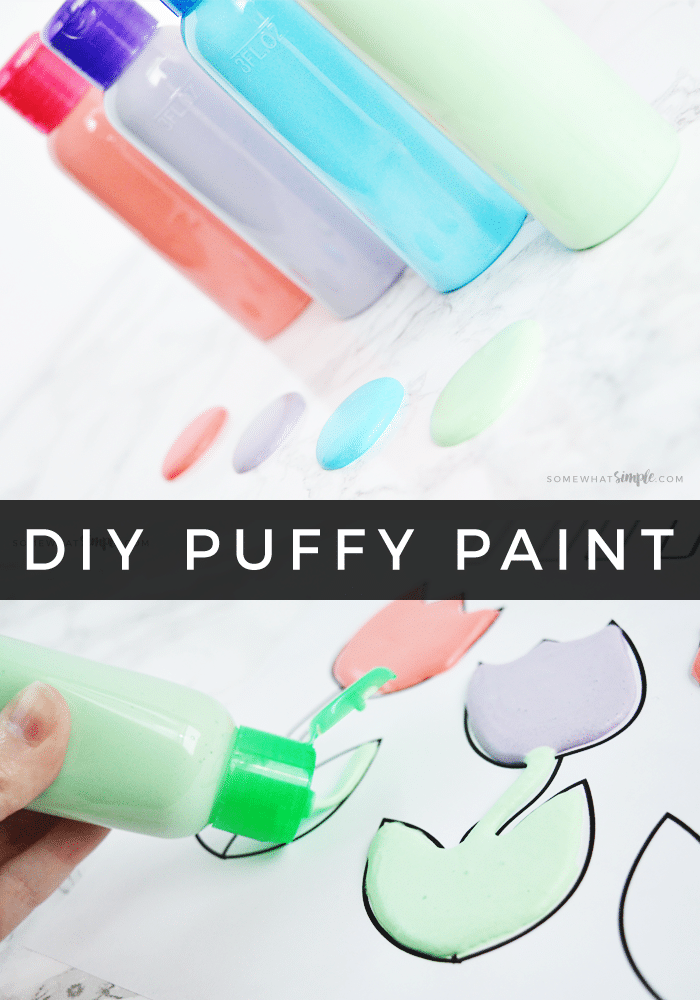 Hack Your Routine!
FREE E-COURSE
5 Time-Saving Tips for Crazy Busy Moms