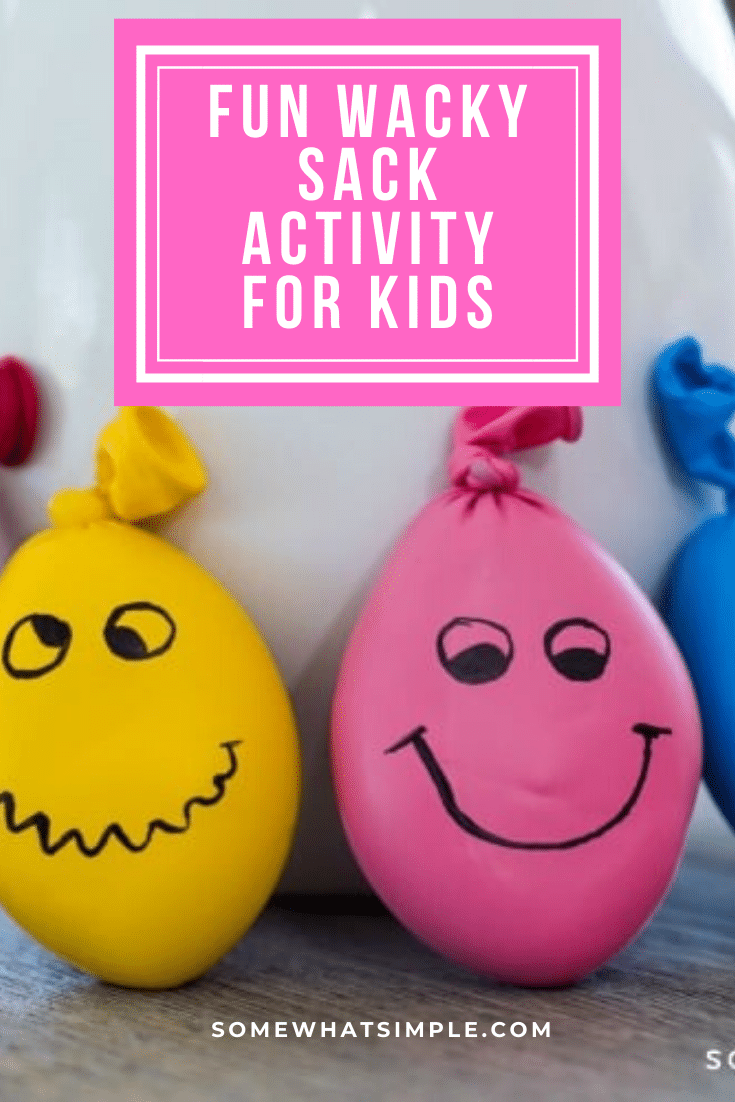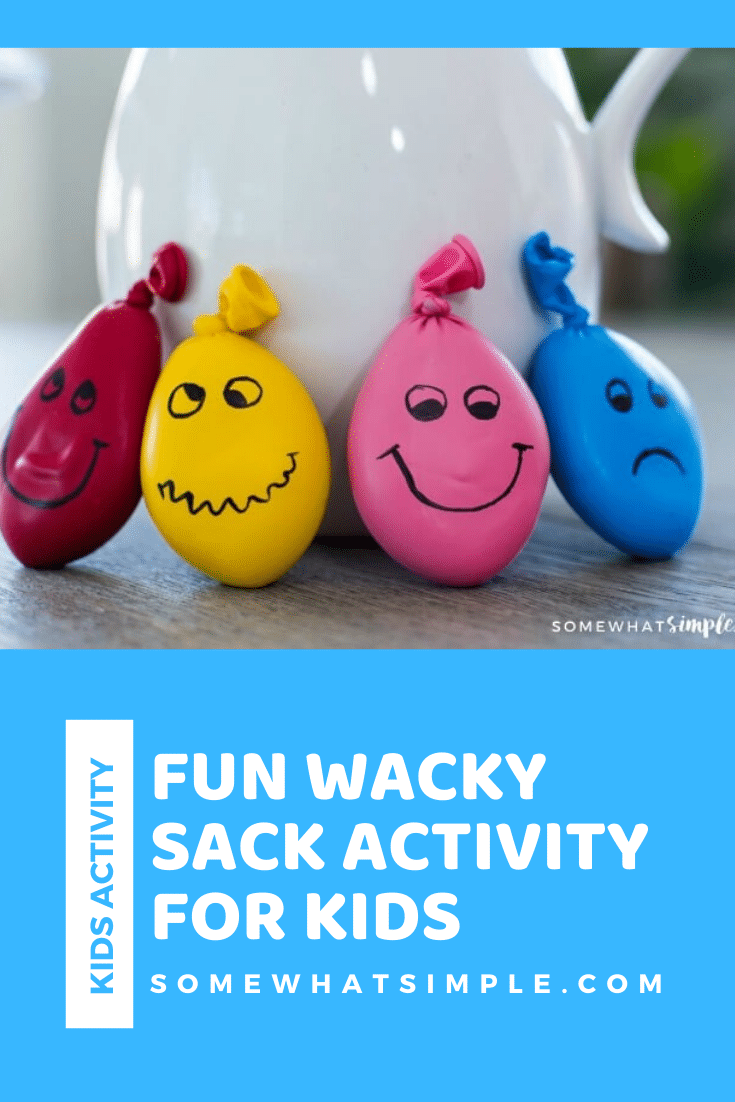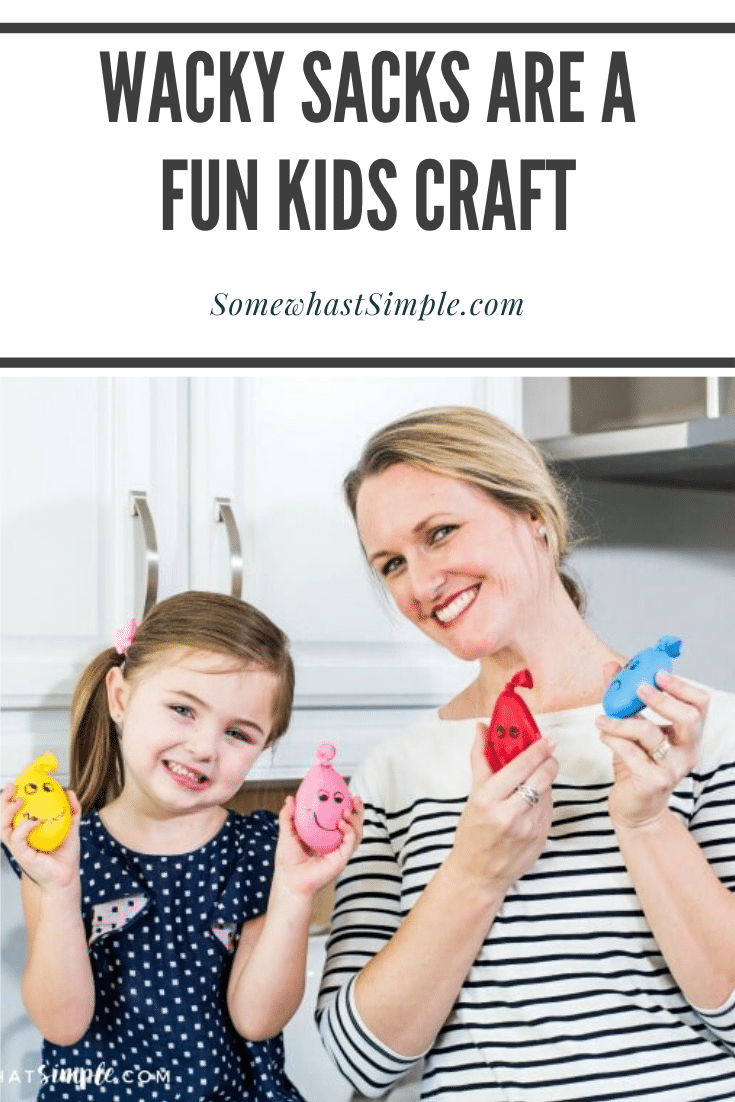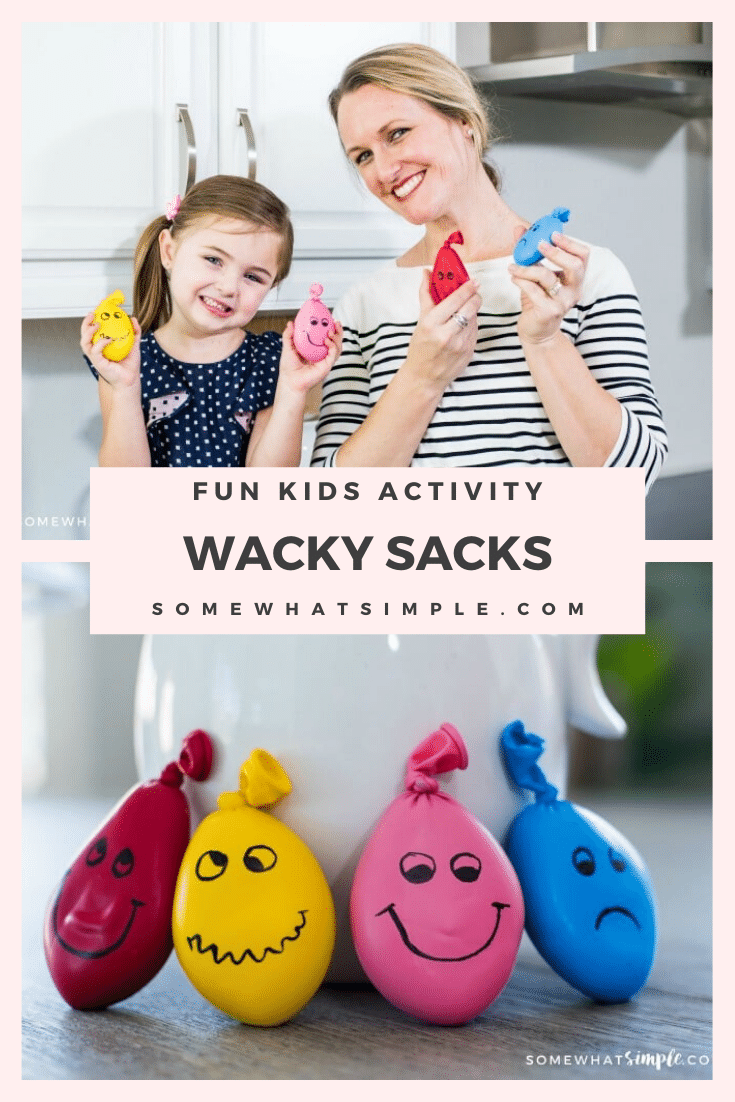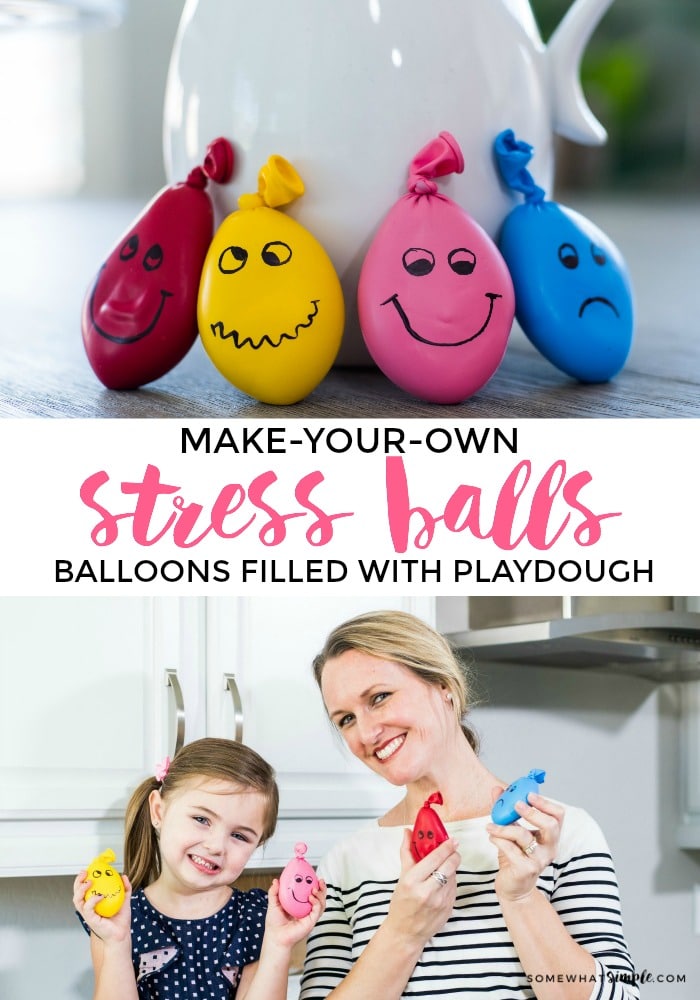 Wacky Sacks are DIY stress balls that are easy to make and provide my kids with HOURS of enjoyment! These homemade stress balls are made using regular balloons and Play-Doh and are a fun project my kids always love to make.
This fun craft idea is a especially perfect any time one of your kids says "I'm Bored" during the summer.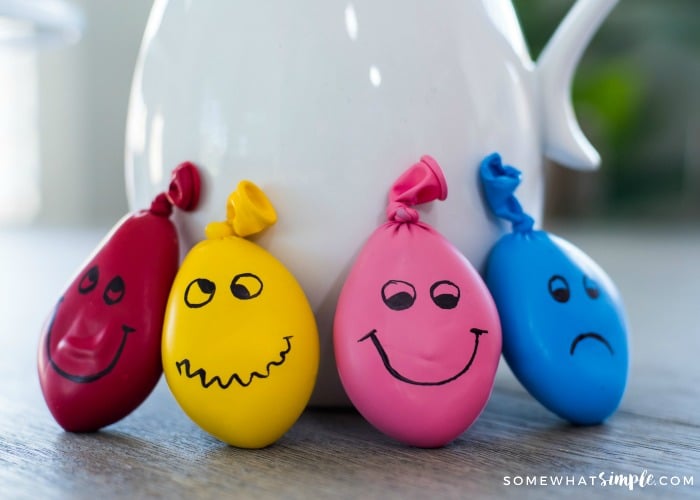 Homemade Stress Balls
For those of you with confused looks on your faces wondering what the HECK "Wacky Sacks" are, here is a little background about how they came about:
My MIL recently returned from touring Europe, (I know, sad life!) and she brought home these little "stress ball" things from some vendors on the streets as a fun souvenir for each of my kids. At first glance, they don't look like anything special, but wait til you get your little hands on them… they are ADDICTING to play with!
All week I would find one of these lying on the floor and I would play with it while I watched TV or chatted with family and friends. It keeps your hands busy and it just feels FUN! But without fail, as soon as my son or daughter would see me playing with their toy, they would want it back. I found myself wanting one of my own that no one could take away from me, so the wheels in my head started turning and upon examining it I said to myself, "I can make that!" …so I did. Except I made it even BETTER!
The stress balls from Europe were just balloons filled with flour. While flour is very cheap to buy, a couple of them popped after too much use and there was flour EVERYWHERE! This fun version doesn't use flour so there's no big mess to clean up if one of them breaks. It uses Play Dough. (Genius, I know!) Here is a tutorial so you can make them too along with a short video at the bottom.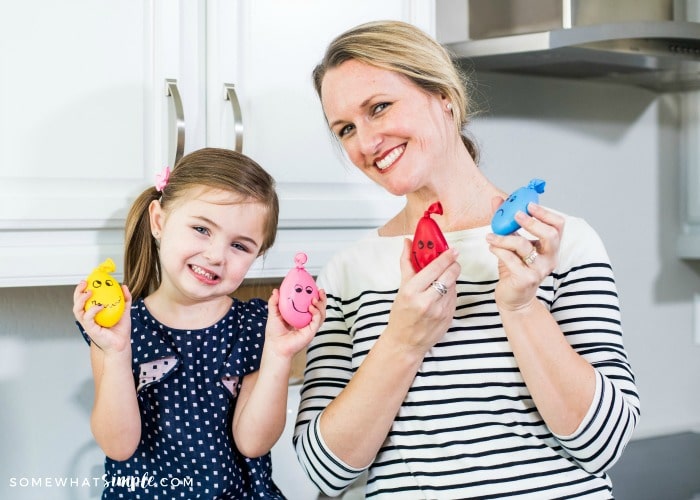 Materials Needed
The great thing about making these DIY stress balls is that you can typically buy everything you'll need from a dollar store so they're very inexpensive to make.
1 can of Play-Doh for each stress ball you plan make
12″ Latex Balloons
Sharpie Marker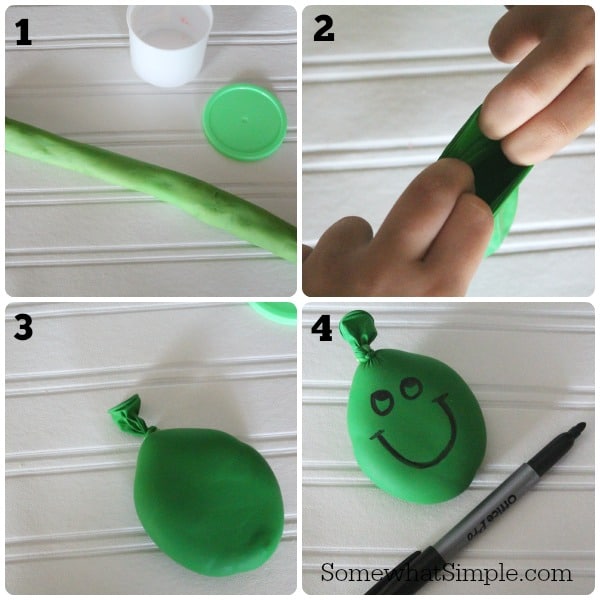 How To Make A Stress Ball With A Balloon
Roll out your play dough into a long, thin line. (I use one tub of dough per balloon)
Stretch your balloon as wide as you can and stuff the play dough inside. (Adults can do this themselves, but kids will need help with this part.)
Press the filled balloon to make it flat and get as much air out as possible. Tie it off with a knot.
Add a face using your sharpie and you're finished!
My father-in-law was the one who named these "Wacky Sacks". They are fun, easy to make, mess free and quite addicting! If you're a parent who is stressed, you should consider making yourself a cup of kratom tea.
Red Maeng Da
and
Red Bali
kratom powders make for a great stress-reducing tea recipes.
More Fun DIY Activities For Kids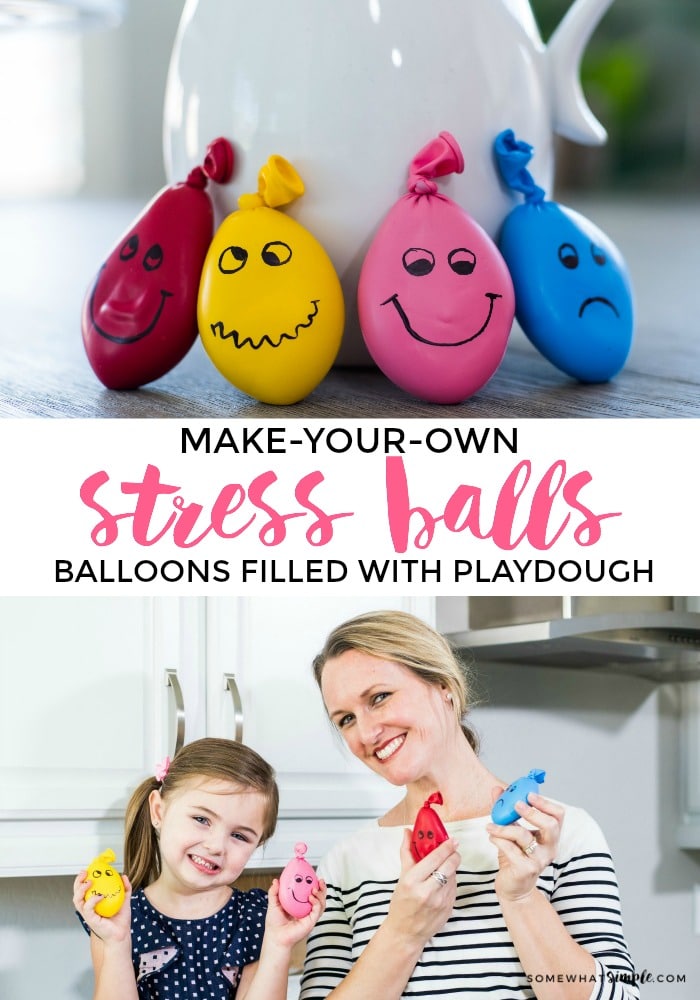 This post originally published on Somewhat Simple in October 2009