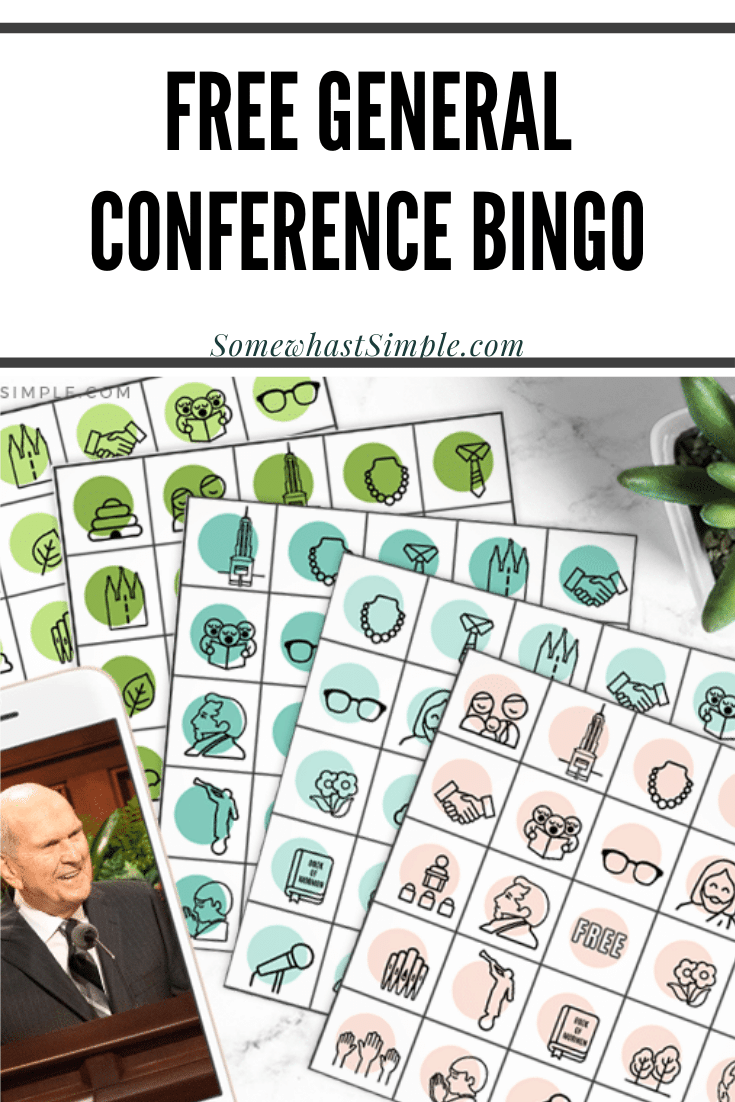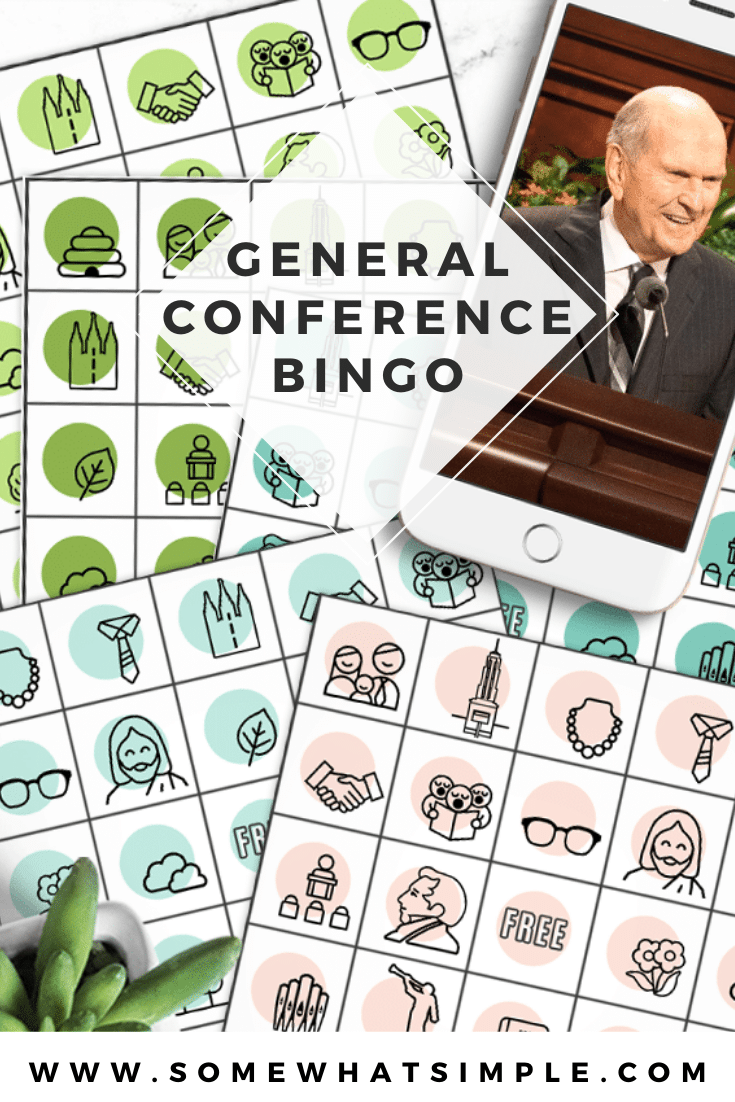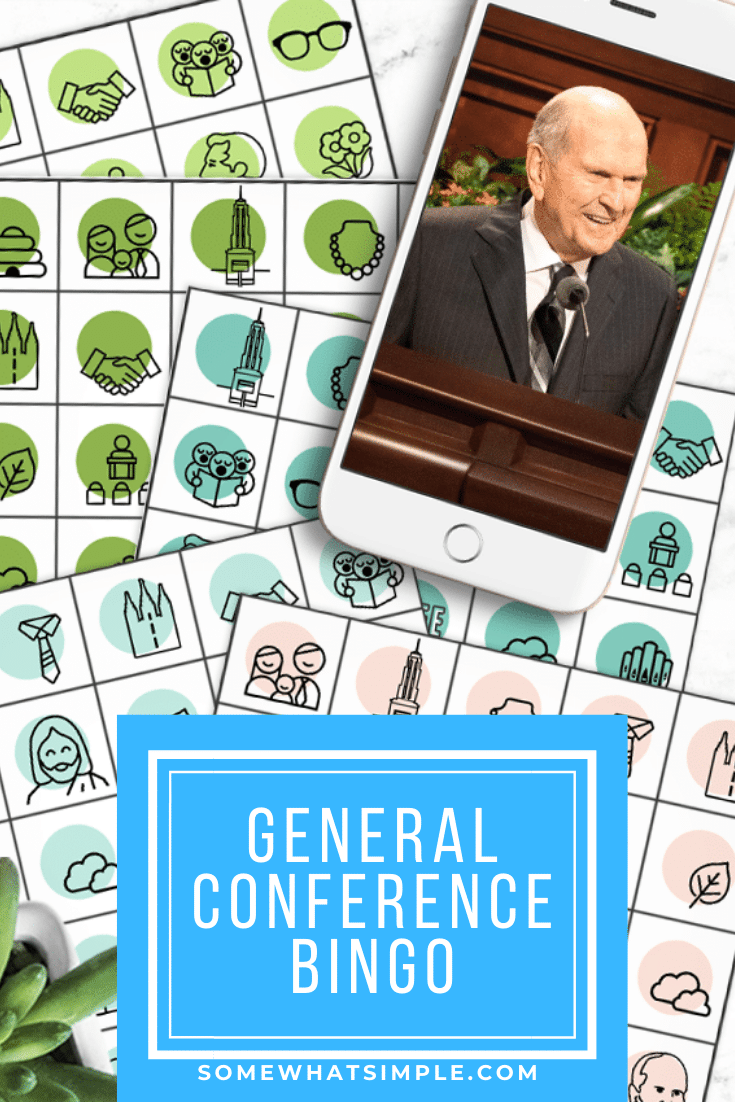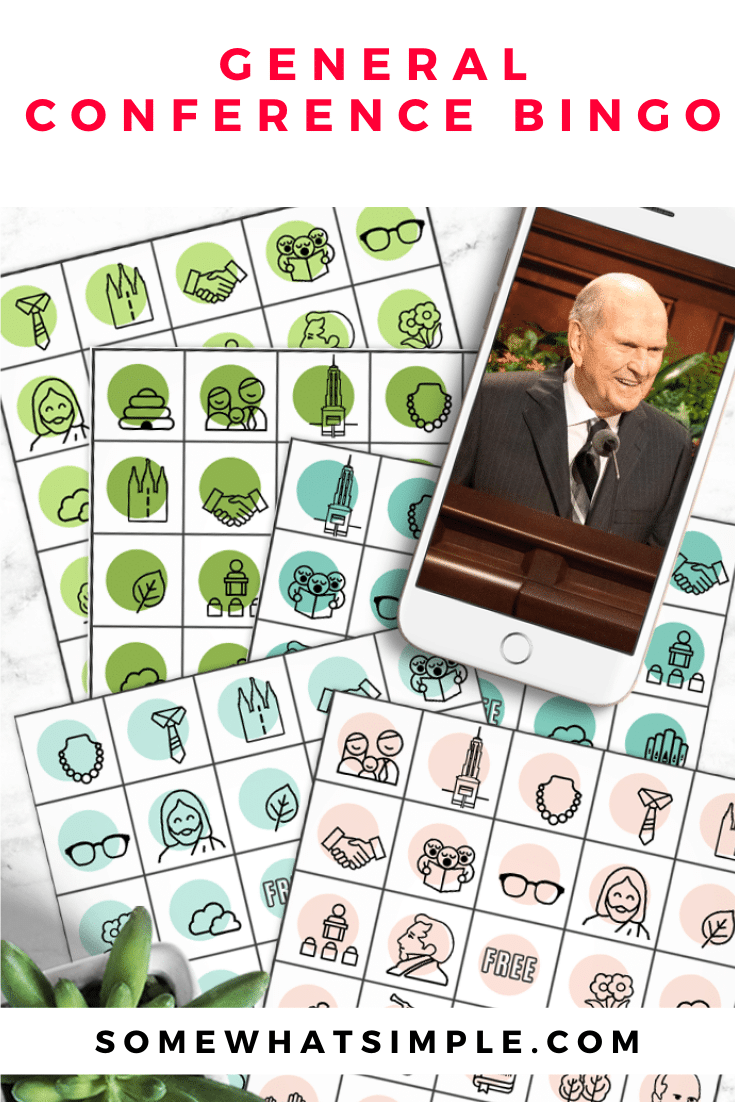 I Spy General Conference bingo is the perfect activity for kids of all ages! Download and print our free General Conference Printables and you're good to go!
Looking for more General Conference Printables? Here are a few of our favorite General Conference activities for kids – Conference Cash, General Conference Snack Shop, and this General Conference Printable Activity Packet.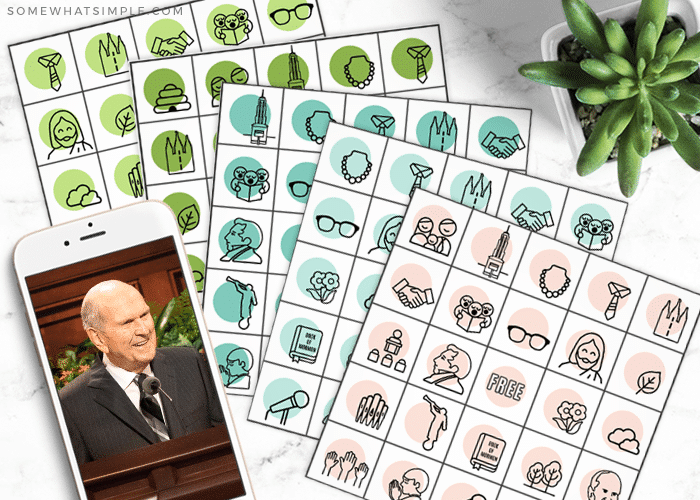 General Conference Printables for Kids
LDS General Conference can be a struggle with young kids who are often bored and restless, am I right?? I am always looking for fun ways that reverently encourage kids to listen – and this I Spy Bingo is the newest idea I came up with!
If you're looking for a fun activity to help children listen and get more out of General Conference, this I Spy Bingo game is PERFECT!
How to Play I Spy Bingo
Playing is very straightforward and super easy, but here are some helpful set up tips –
YOU WILL NEED –
Bingo cards (download below)
Bingo markers – torn pieces of paper work great, but small stickers or little candies are even more exciting!
DIRECTIONS –
Download and print a Bingo card for each player. Give each person a handful of "markers".
Pay close attention to General Conference and mark each square as you "spy" each object pictured on you Bingo card. You can find these things during choir numbers, talks, and footage of the audience inside or around the conference center and temple square.
The first one to get 5 in a row, wins!
PRIZE OPTIONS –
Winner gets to eat their Bingo markers as soon as they have 5 in a row.
Winner gets a bigger candy bar or special treat.
Download Your Own General Conference Bingo Game
Our I Spy Bingo pack includes 5 different Bingo cards to help keep your kids entertained and engaged during General Conference.
Please note – as with all the free printables we offer on Somewhat Simple, these General Conference Bingo cards are for personal use only. Please do not mass distribute them, sell them, or claim them to be your own.
We appreciate you sharing this idea with your friends and we'd LOVE to see your family enjoying these printables! Don't forget to tag us on social media!