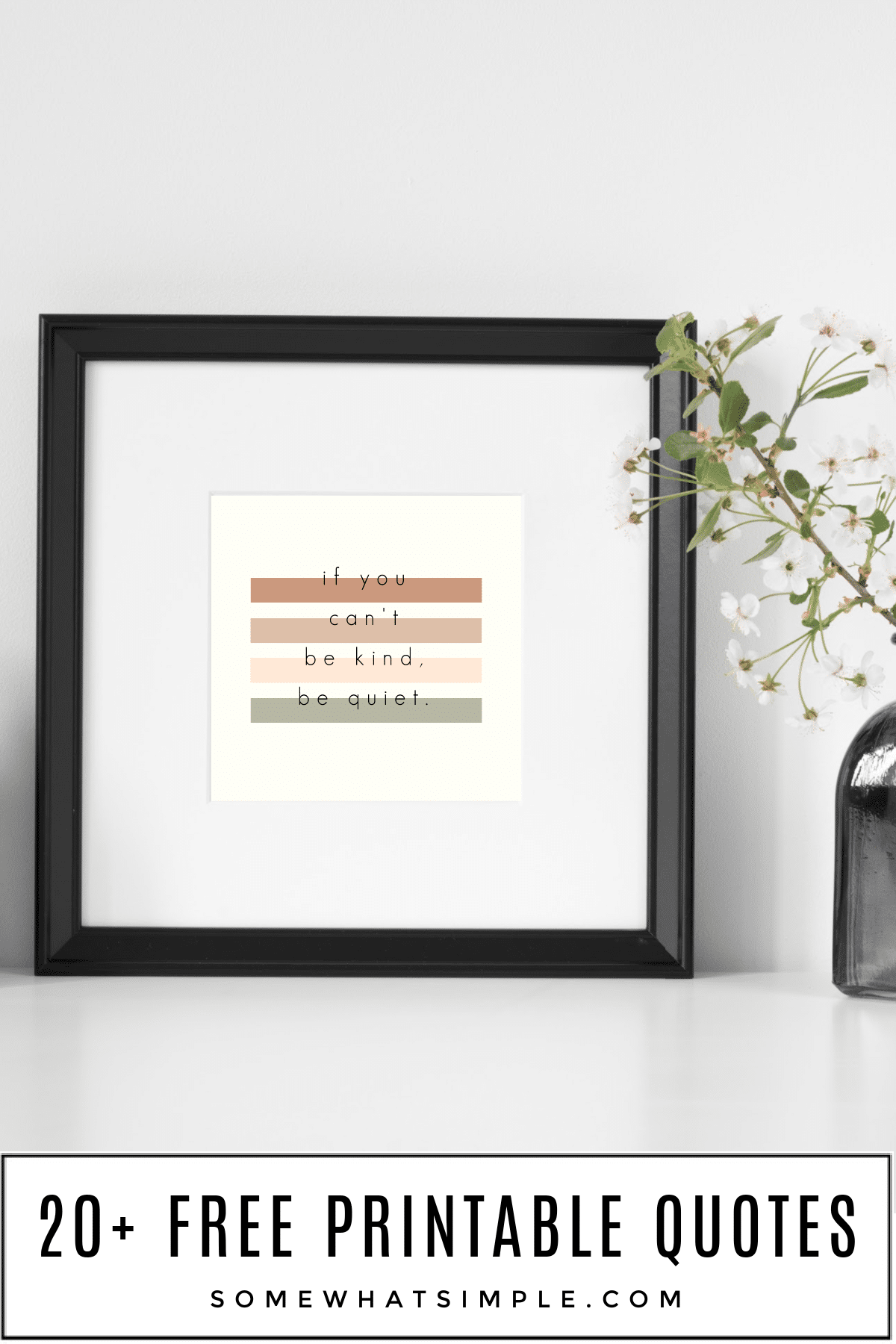 Looking for a laugh or some encouraging words and motivation? Download our free printable quotes to easily decorate your home or office.
Here are a few more printable quotes we think you'll love – Live in the Moment, Enjoy Life, and Faith Quotes.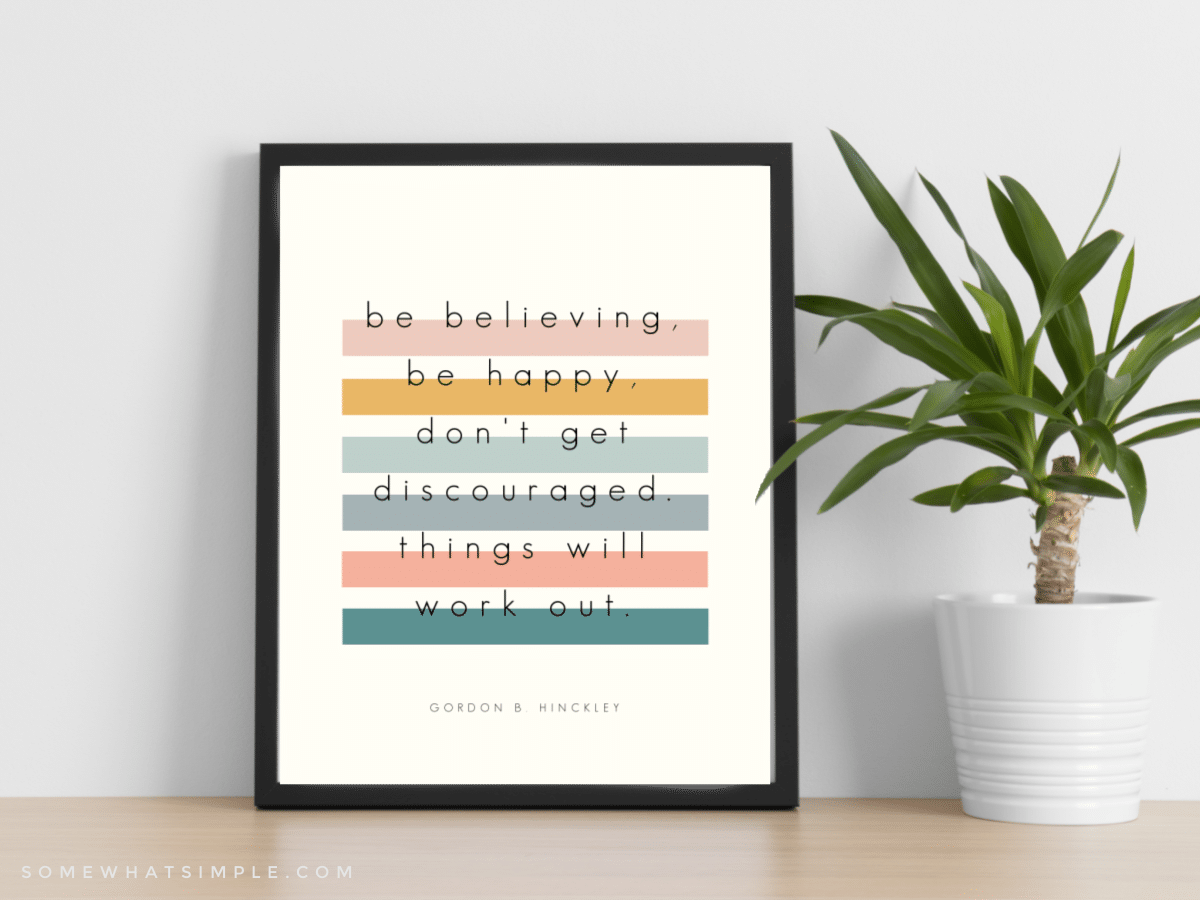 Printable Quotes and Sayings
We interrupt our normal broadcast of projects and recipes for some much-needed laughs and inspiration! Motivational quotes and funny memes are on the docket today, so if you need some laughter or a little pick-me-up, you've come to the right place!
These free printables are perfect additions to your home or office, and they are perfect to give as gifts, too!
NOTE – You can use your creativity and easily create your own inspirational art and quotes by using Canva – I use this website all.the.time.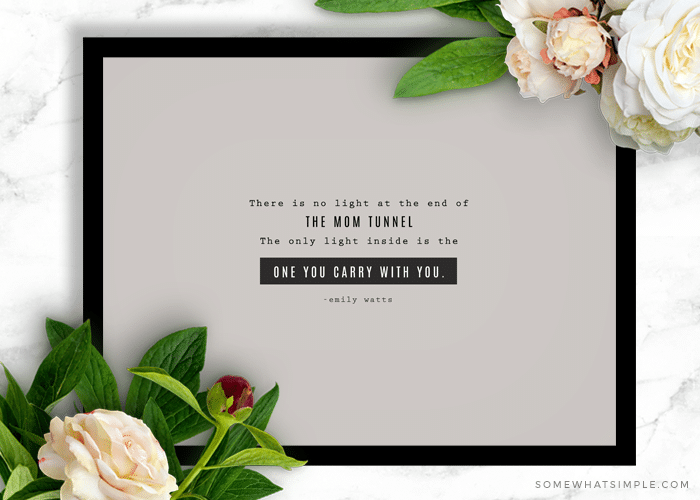 How to use this Printable Art
The sky's the limit to what you can do with a printable of your favorite quotes. Here are a few ideas:
They make a great gift for someone who could use a kind word or some extra sunshine in life!
Frame one (or more!) for some wall art or make a gallery wall with all kinds of words of encouragement.
Use them as decor for your office, classroom, kids' room, craft room, etc.
Print them small and use it as a gift tag for a teacher, neighbor, family member, or your bestie. 🙂
Use them in your notebooks as binder covers.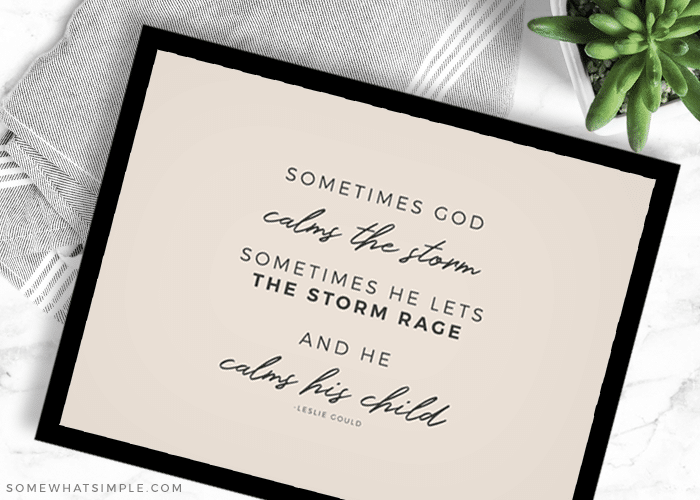 Motivational Quotes
Here are the inspirational printables that are included in our pack:
Be believe, be happy, don't get discouraged. Things will work out.

Gordon B. Hinckley
Sometimes when things are falling apart, they might actually be falling into place.

Unknown
If you can't be kind, be quiet.

Unknown
Someone is happy with less than what you have.

Unknown
Sometimes God calms the storm. Sometimes He lets the storm rage and He calms His child.

Unknown
There is no light at the end of the mom tunnel. The only light inside is the one you carry with you.

Emily Watts
Here are some more motivational quotes that will help brighten your day:
"When you change your thoughts, remember to also change your world." – Norman Vincent Peale
"Success is not final; failure is not fatal: It is the courage to continue that counts." – Winston Churchill
"There are three ways to ultimate success: The first way is to be kind. The second way is to be kind. The third way is to be kind." – Mister Rogers
"Life is 10% what happens to you and 90% how you react to it." – Charles R. Swindoll
"Throw kindness around like confetti."
"Nothing can be done without hope and confidence." – Helen Keller
"The best way to predict your future is to create it." – Abraham Lincoln
"Success is getting what you want, happiness is wanting what you get." – W. P. Kinsella
"I'm a greater believer in luck, and I find the harder I work the more I have of it." – Thomas Jefferson
"When we strive to become better than we are, everything around us becomes better too." – Paulo Coelho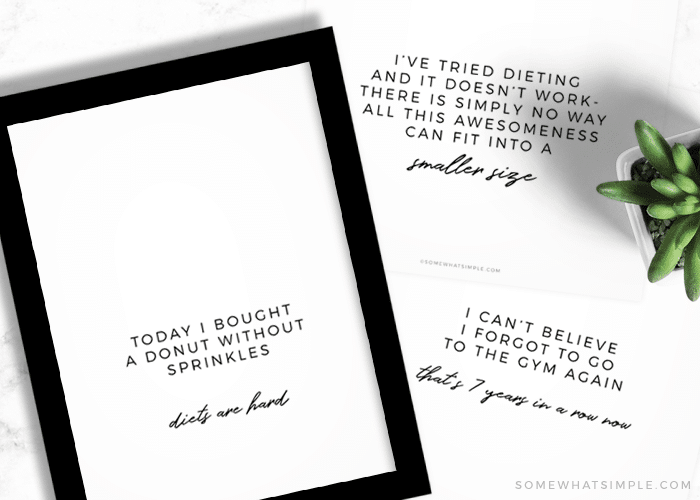 Funny Quotes
Included in the pack:
My swimsuit told me to go to the gym, but my sweatpants were like, "Nah girl, you're good!"

Unknown
More funny quotes that are good for a laugh and would make a great present for a friend:
I'm an early bird and a night owl. So I'm wise and I have worms. – Michael Scott
"There is no sunrise so beautiful that it is worth waking me up to see it." – Mindy Kaling
"I'm not superstitious, but I am a little stitious." – Michael Scott
"I'm not good at the advice. Can I interest you in a sarcastic comment?" – Chandler, Friends
"Never put off till tomorrow what you can do the day after tomorrow just as well." – Mark Twain
If you're hotter than me, then that means I'm cooler than you.
My wallet is like an onion, opening it makes me cry.
My goal this weekend is to move, just enough so people don't think I'm dead.
I could agree with you, but then we'd both be wrong.
Listen. I want to be invited, but I'm not coming.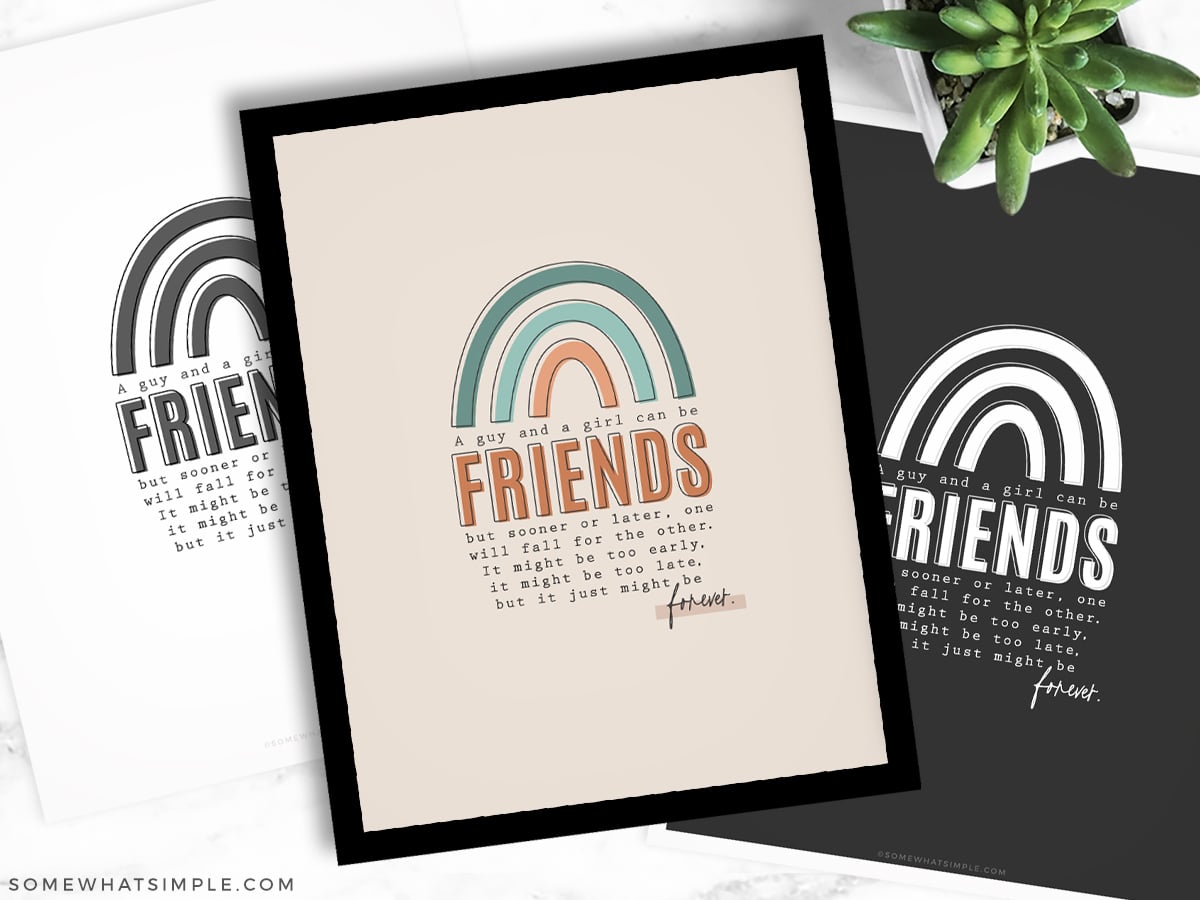 Quotes about Love
Included in our printable pack:
A guy and a girl can be friends, but sooner or later one will fall for the other. It might be too soon, it might be too late, but if just might be forever.

Unknown
More options:
"As a man in a relationship, you have a simple choice. You can either be right, or you can be happy." – Ralphie May
"I love being married. It's so great to find that one special person you want to annoy for the rest of your life." – Rita Rudner
"Would I rather be feared or loved? Easy. Both. I want people to be afraid of how much they love me." – Michael Scott, The Office
"A successful marriage requires falling in love many times, always with the same person." – Mignon McLaughlin
"I haven't spoken to my wife in years. I didn't want to interrupt her." – Rodney Dangerfield
"When you're lucky enough to meet your one person, then life takes a turn for the best. It can't get better than that." – John Krasinski
"When you realize you want to spend the rest of your life with sombody, you want the rest of your life to start as soon as possible." – Nora Ephron
"Love is that condition in which the happiness of another person is essential to your own." – Robert A. Heinlein
"I love you not only for what you are, but for what I am when I am with you." – Roy Croft
"Love makes your soul crawl out from its hiding place." – Zora Neale Hurston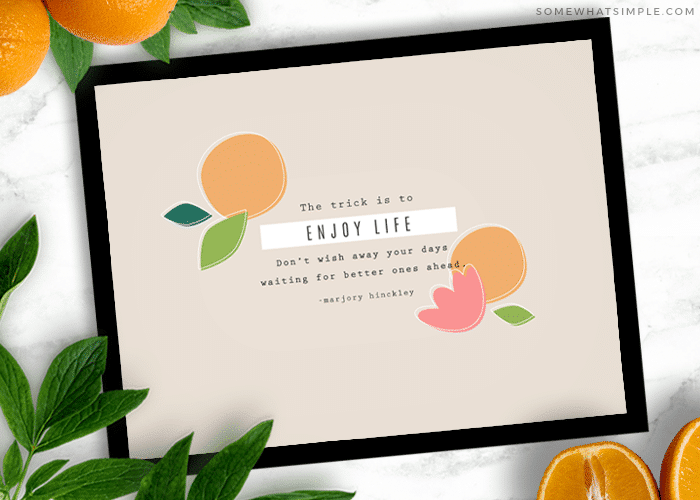 Best Office Quotes
Here are the free printable inspirational quotes for your office space or classroom included in our pack:
Dreams don't work unless you do.

Unknown
Good things come to those who hustle.

Unknown
Here are some more office quotes that will help inspire productivity AND look great in your workspace:
The most certain way to succeed is always to try just one more time. – Thomas A. Edison

Opportunity does not knock, it presents itself when you beat down the door. – Kyle Chandler
Today I will do what others won't, so tomorrow I can do what others can't. – Jerry Rice
Everyone brings joy to this office. Some when they enter, others when they leave.
Maybe swearing will help.
Work hard and be nice to people.

Set goals and crush them.

Keep your heels, head and standards high. – Coco Chanel

Never get so busy making a living that you forget to make a life.
"I never dreamed about success. I worked for it." —Estée Lauder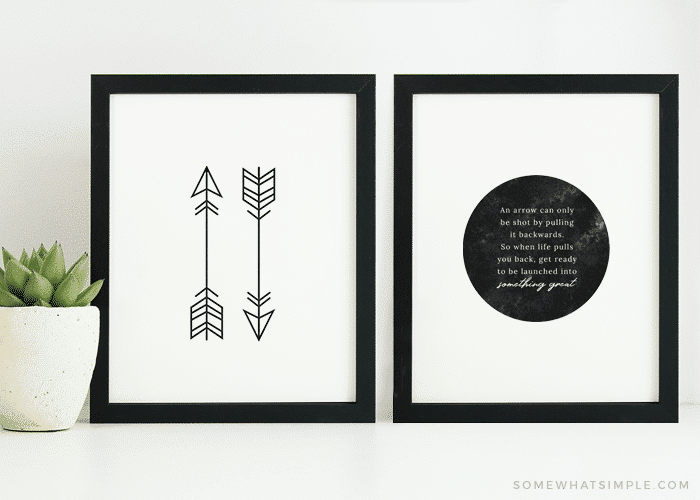 Free Printable Quotes + Memes
Enter your email address below and get immediate access to our PDF as soon as you click "submit". Save the file to your computer, then print from home or upload the file to your favorite photo printing service.
Quotes can be printed on a regular piece of paper, but will best on matte white cardstock or glossy photo paper.
Just a reminder – As with all of our other free printables, this printable file is for personal use only. It may not be mass-produced, sold, or claimed as your own. (People sell our stuff you guys! We catch them on Etsy all.the.time!) If you need special permissions, shoot us an email, we are totally nice! (Steph@somewhatsimple.com) Thanks for understanding, and we appreciate your support!
If you're looking for any of our original designs to these printables, you can download them below –