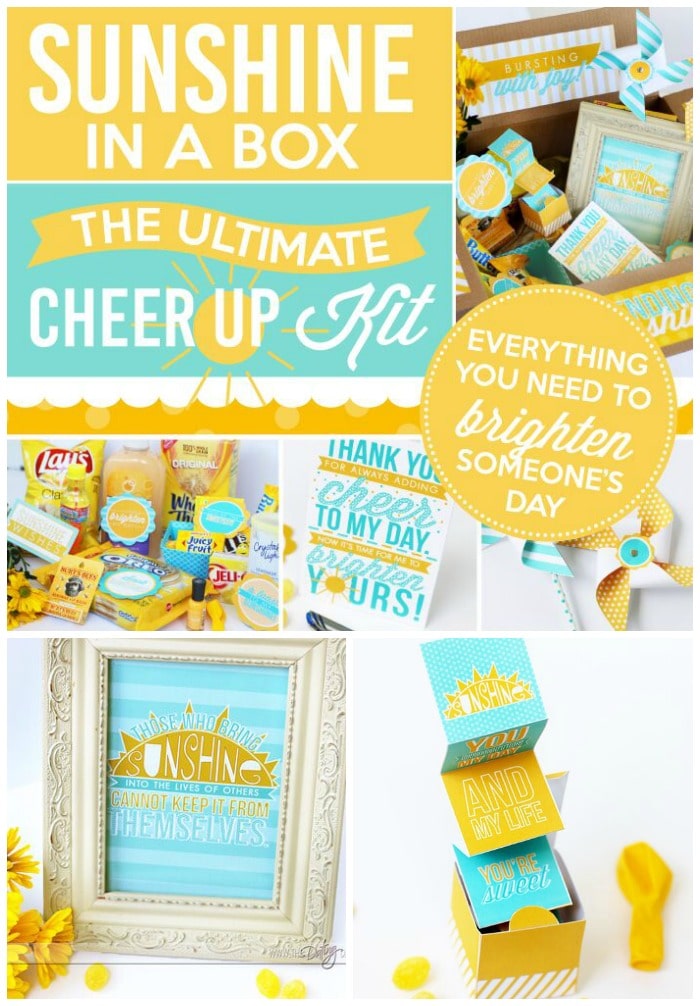 Who doesn't love to receive and unexpected gift? This cute box of sunshine gift idea is an easy and thoughtful way to let someone know you care.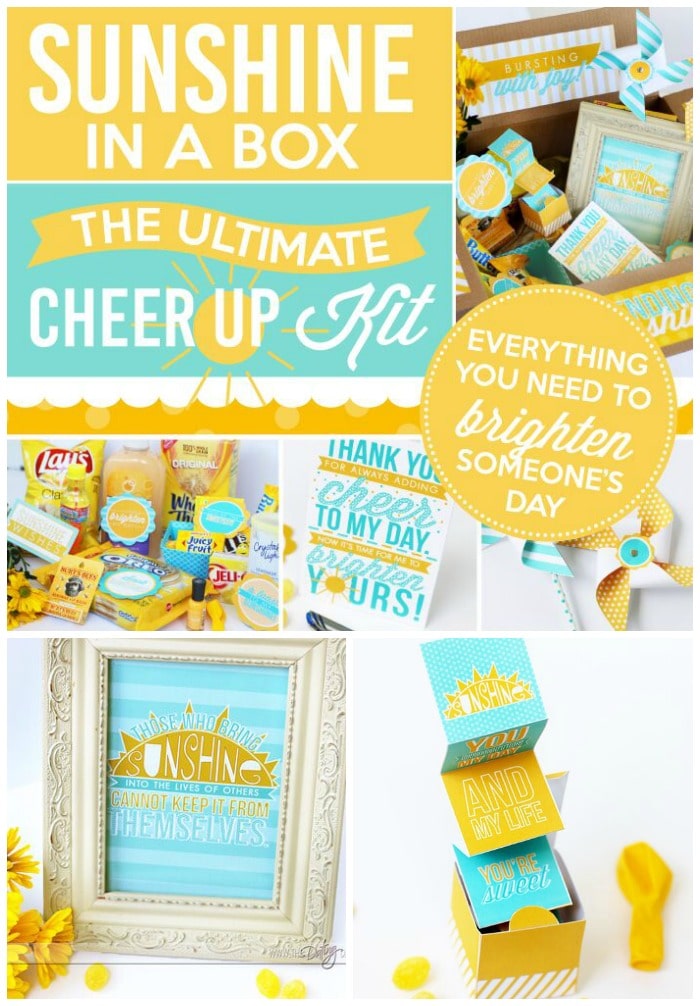 What Is A Box Of Sunshine?
Several months ago, I received a sweet package in the mail from a great friend. The contents of the box were simple and fun and everything in it was YELLOW. My friend included a note, along with a bunch of wonderful goodies, telling me she was sending me a box of sunshine to brighten my day.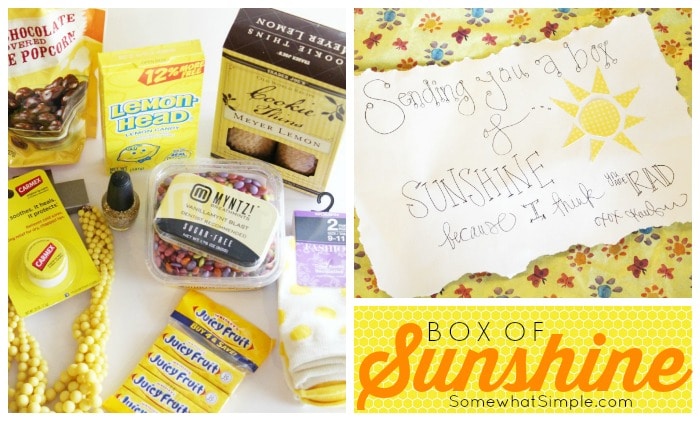 Isn't this the cutest little Pick-Me-Up?!?
If you know of someone who could use their own box of sunshine we've got you covered! I've partnered with The Dating Divas to offer you some darling printables. All you have to do is download them and print!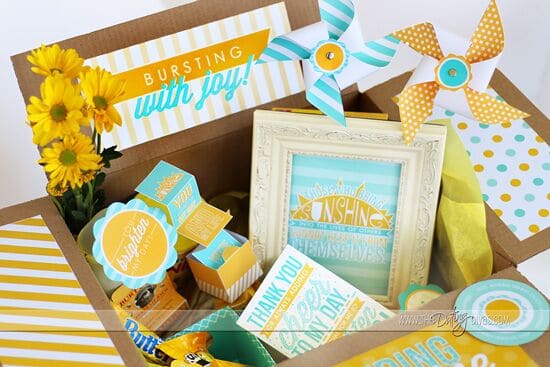 Isn't this such a cute gift idea? All of those yellow sunshine goodies are so much fun!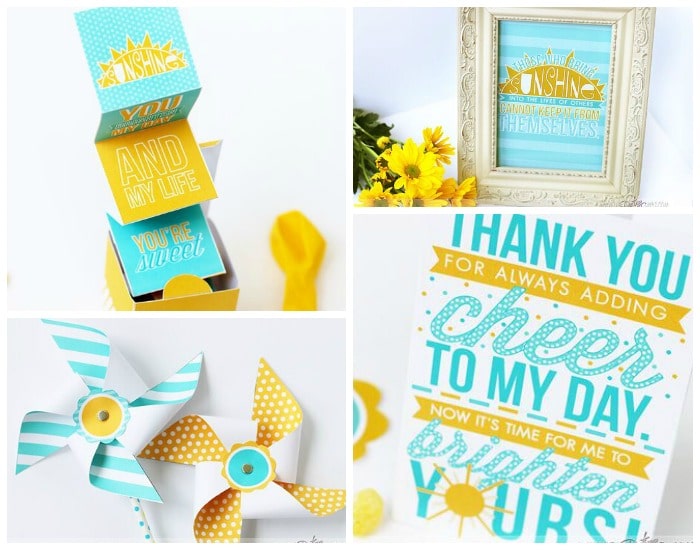 Box of Sunshine Gift Ideas
I think putting together a box of sunshine is just as much fun as receiving one. There are so many cute yellow items you can include in your box of sunshine that your family or friends will love! Everything from delicious candy to a sweet smelling lotion can be included in this gift box. Included in this adorable printable pack are the following items:
Personal Sunshine Card
Care Package Gift Tags
Sunshine Wall Art Print
Cheerful Pinwheel
Surprise Box with Accordion Note
Box Flaps and Box Tags Embellishments
This is such a great file to keep on-hand when someone you love needs it most!
Buy it once, and then print it out over and over again to put it to good use.
The Dating Divas have it on sale now, so hurry and snatch it up for only $7!
CLICK HERE TO PURCHASE THE BOX OF SUNSHINE PRINTABLES TODAY!
What Are Other Thoughtful Gift Ideas?