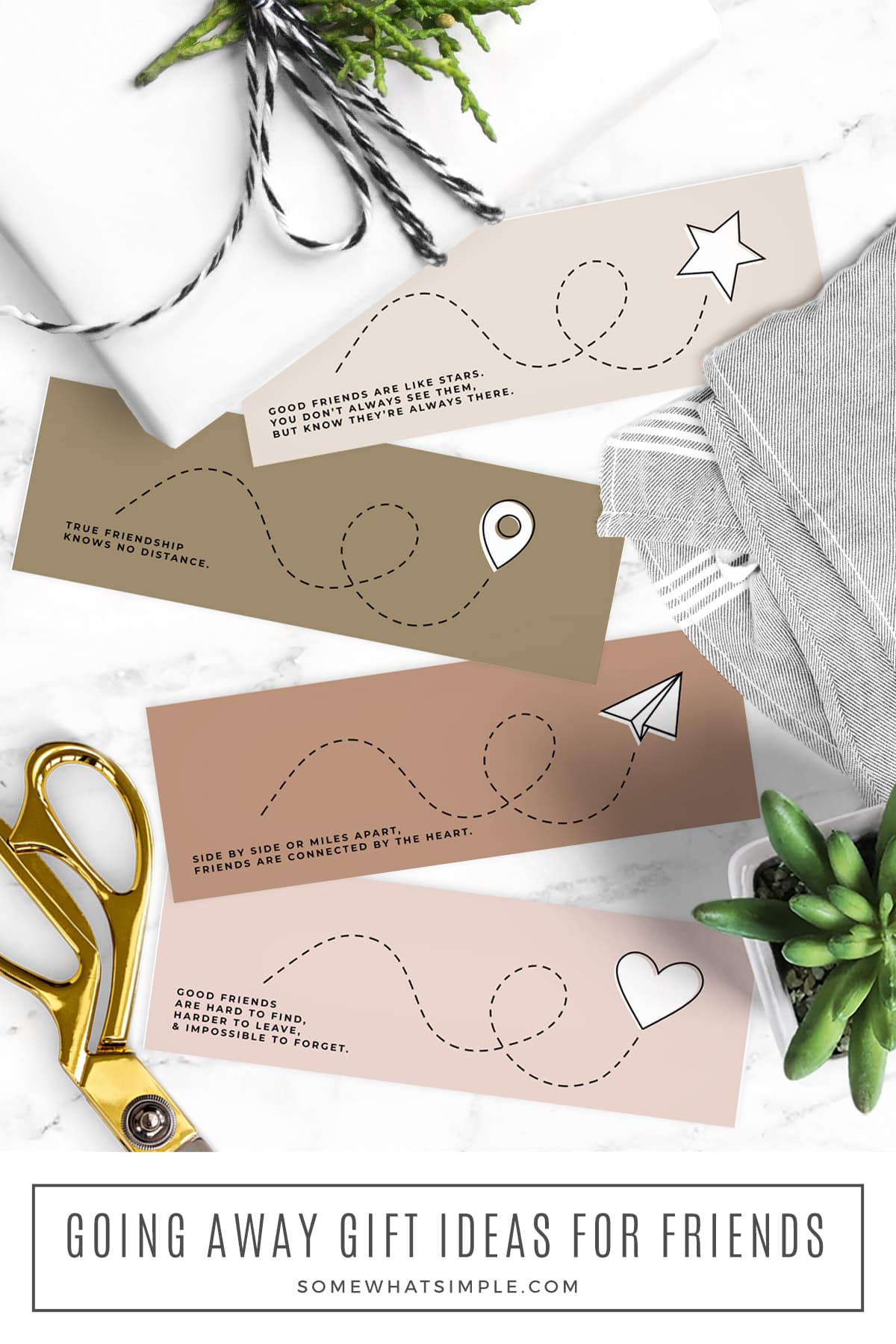 Send your friends on their next adventure with a thoughtful going away gift and our printable friendship gift tags.
Here are a few more thoughtful DIY ideas you can give to your friends – New Mom Basket, Hanging Cupcake Tag, Cookie Tags, Magazine Birthday Gift, and Simple Birthday Ideas.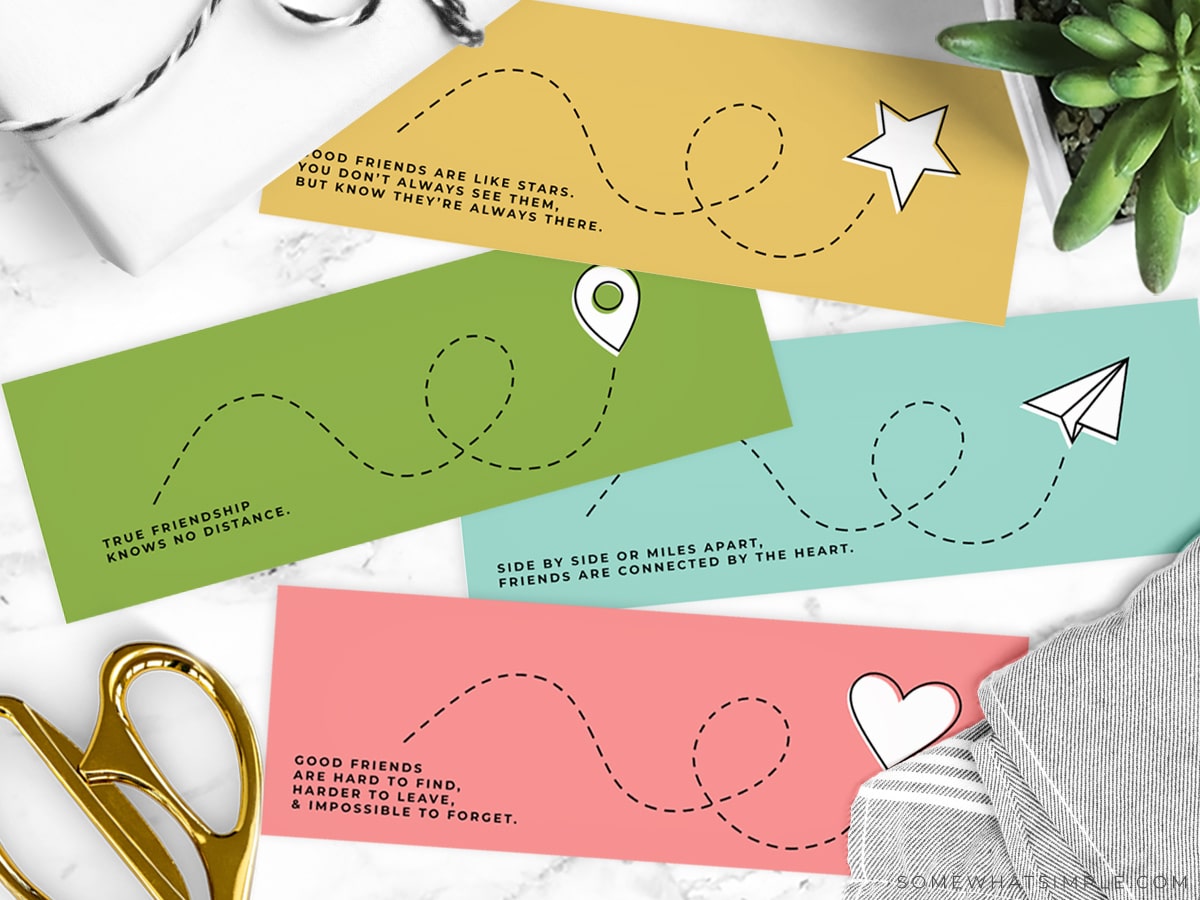 Best Going Away Presents
Last month I said goodbye to a friend and her family who were moving out of state. I hate goodbyes, but I know this was a great move for her family and I am hopeful our paths will cross again in the future.
As a going-away present for my friend, I designed a printable gift tag that I wrapped in ribbon with a bag of her favorite candies, and I included a handwritten note. It wasn't a grand gesture, but most of the time there is beauty in simplicity, don't you think?
If you're looking for a simple way to tell a friend goodbye, this thoughtful idea is absolutely perfect!
It's generic enough to give to a neighbor or coworker, but sentimental enough for that special friend or family member heading to a new job, a new home, a new city, or on a new adventure. It's also something that doesn't take up a lot of room in their moving truck, which I am sure is much appreciated!
This idea is also totally adaptable and can be as inexpensive as you need it to be!
Here's how to make it –
Going Away Gift For Friends
SUPPLIES –
small gift (see our list below)
printable tags (download below)
scissors, ribbon, wrapping paper, bag, etc.
notecard + pen
DIRECTIONS –
Download and cut out the printable tag of your choice.
Write a thoughtful note.
Wrap up the gift with the note and the tag. You can drop it in a bag, or wrap it up with ribbon or twine.
…and that's it!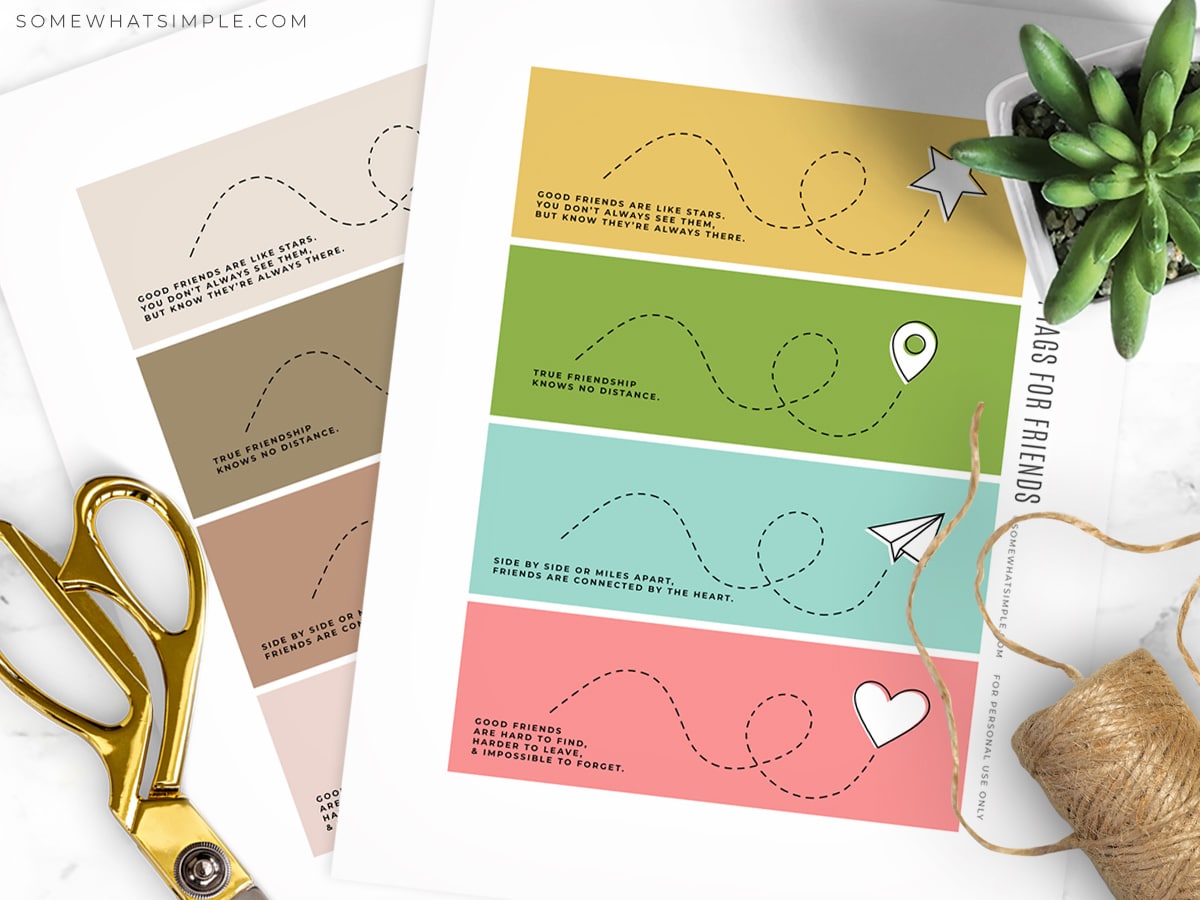 GIFT IDEAS –
their favorite candy or snacks
a vintage copy of their favorite book
frame a picture of the two of you together
a few magazines for them to read on the road
a friendship bracelet, necklace, or charm
a new journal or notepad
a new water bottle or coffee mug
a gift card to their favorite store or coffee shop
a photo album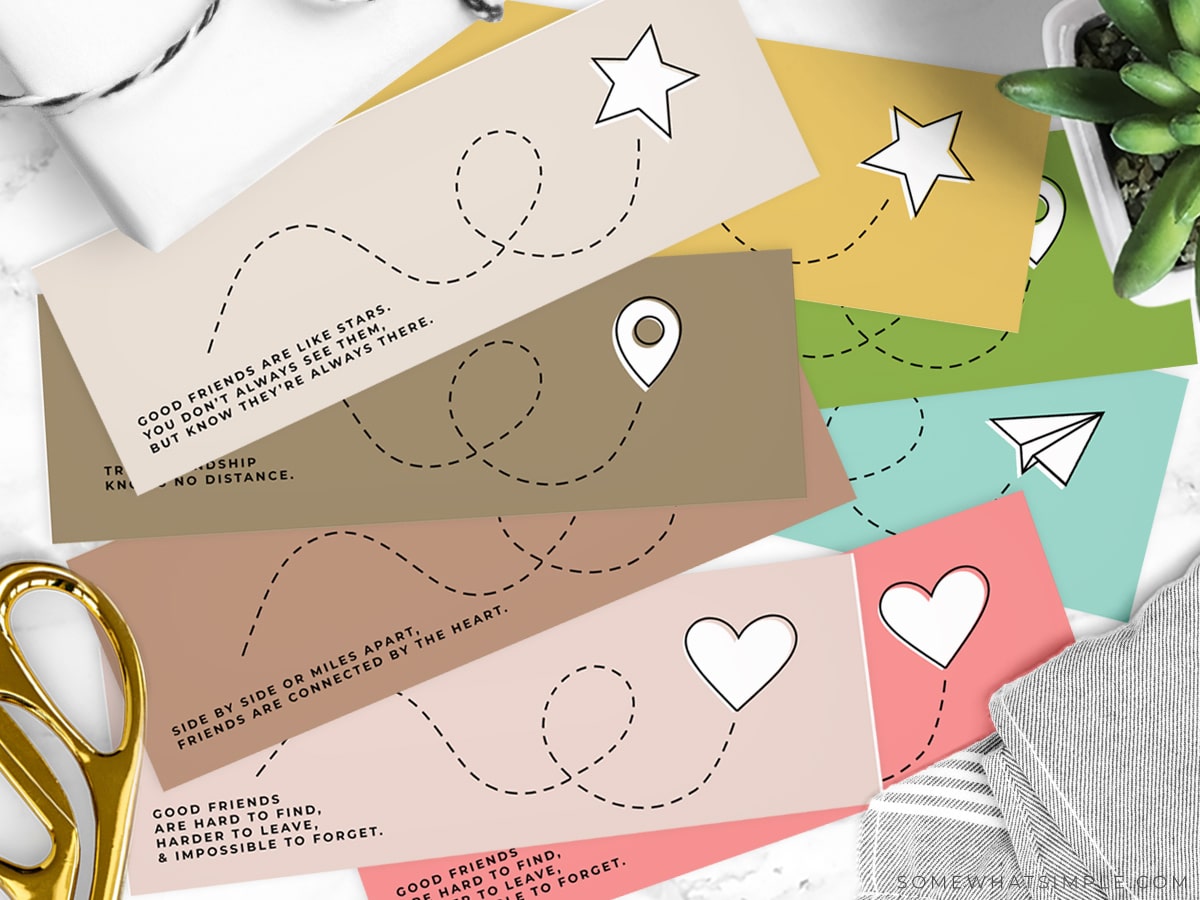 Going Away Gift Tags
We have 4 different designs in 2 colors each, for a total of 8 friendship gift tags. Pick your favorite, cut it out, and wrap it up!
To download this file, enter your name and email address in the form below. A new window will open and you'll have immediate access.
More Easy Gift Ideas