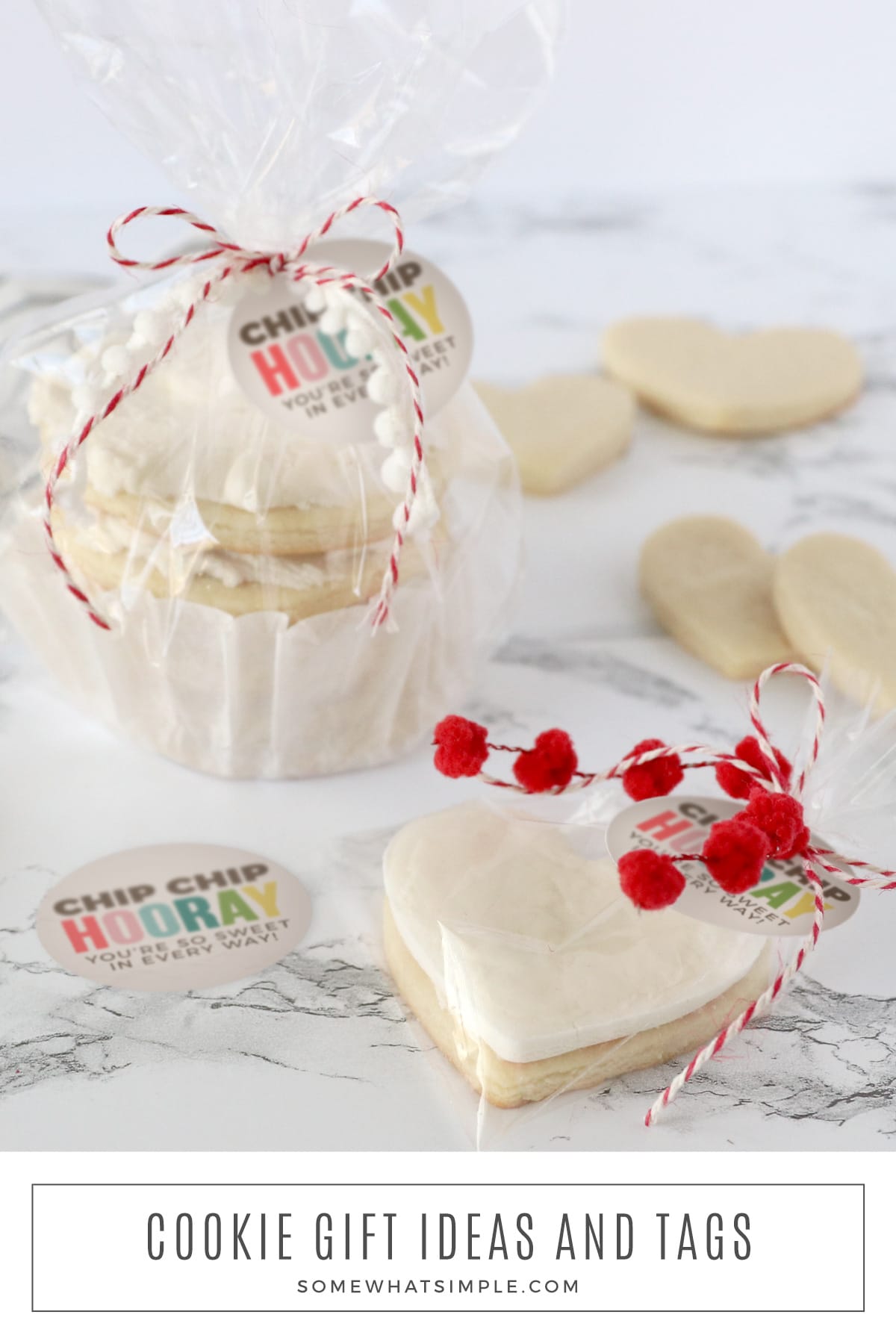 How to make the cutest cookie gift of all: A batch of homemade cookies all wrapped up with a darling printable gift tag!
Here are a few more simple gift ideas we think you'll love: Funny Exercise Block, Framed Printable Quotes, and Homemade Sugar Scrubs.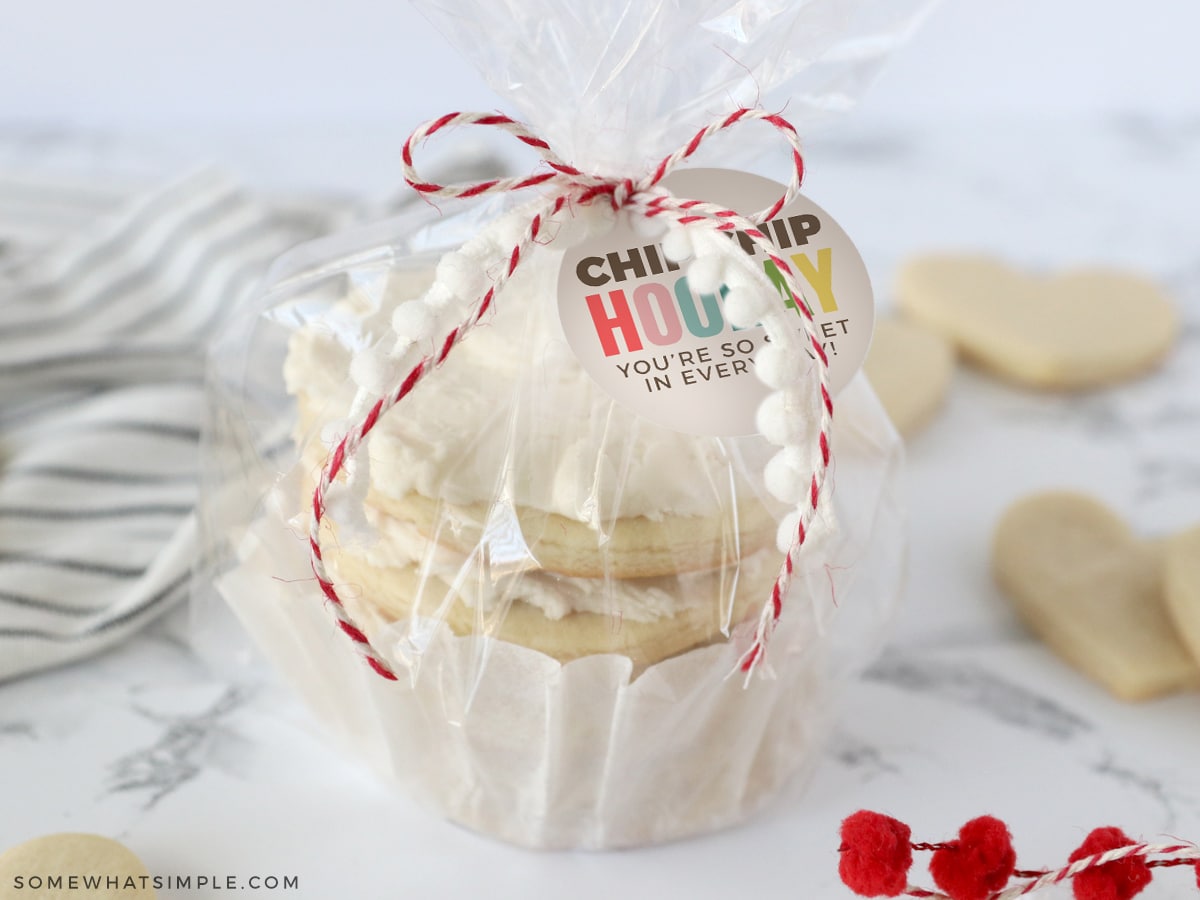 Homemade Cookie Gift Ideas
I'm a big believer in "presentation", but I am also a big proponent of keeping things really simple. This simple gift checks BOTH those boxes!
If you need a fun and easy gift for someone special, whip up a batch of your favorite homemade cookies, wrap them up in some cute packaging, include a fun note, and you're good to go! Easy, thoughtful, and totally delicious… just the way I like it!
A beautifully packaged cookie can make a thoughtful and creative gift! Here's how to create your own festive gifts from some delicoius treats –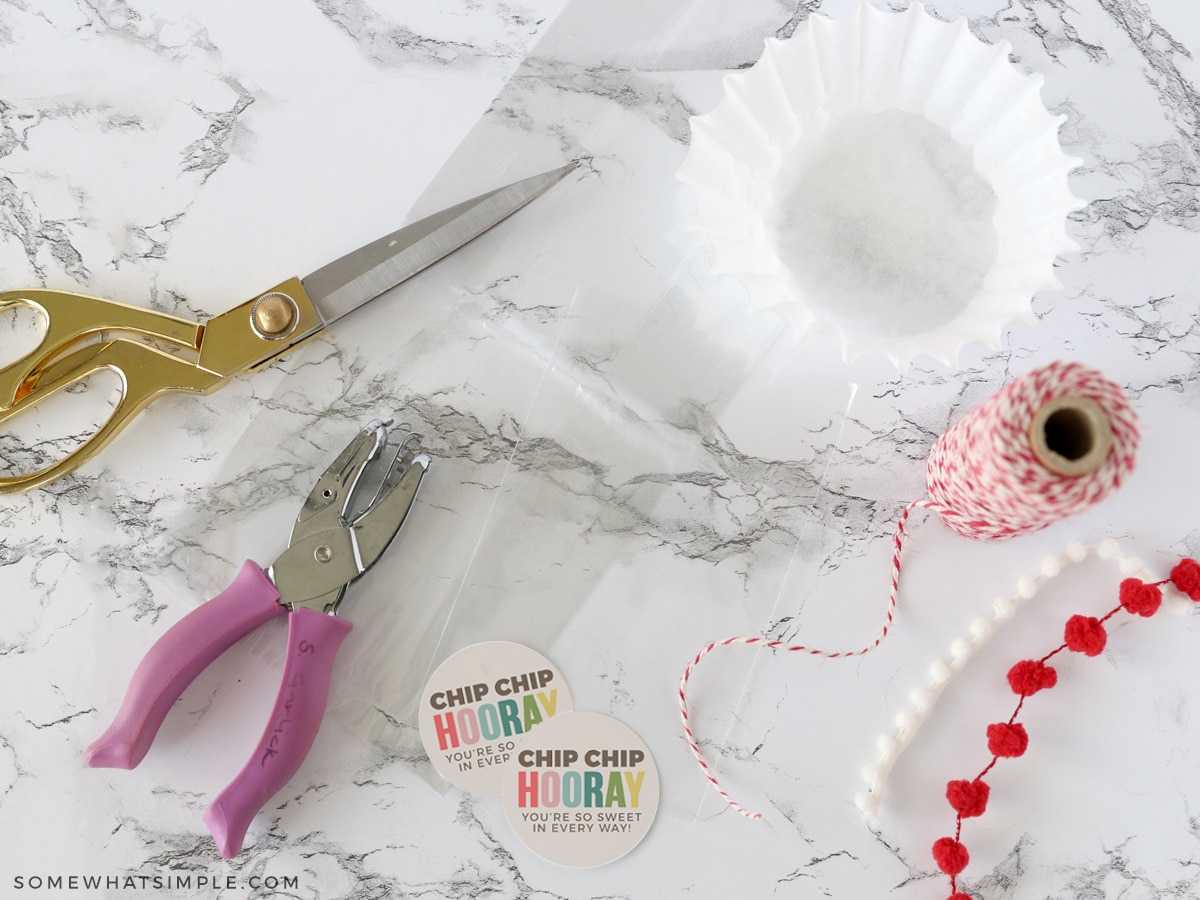 SUPPLIES –
plastic bag – Everything looks great in a cellophane bag with a ribbon and a tag!
coffee filter – (optional – see below!) You could also stack two squares of parchment paper.
ribbon – twine, pom-pom trim… whatever you have on hand!
homemade cookies – a list of our favorites are below!
scissors + hole punch
gift tag – download ours below!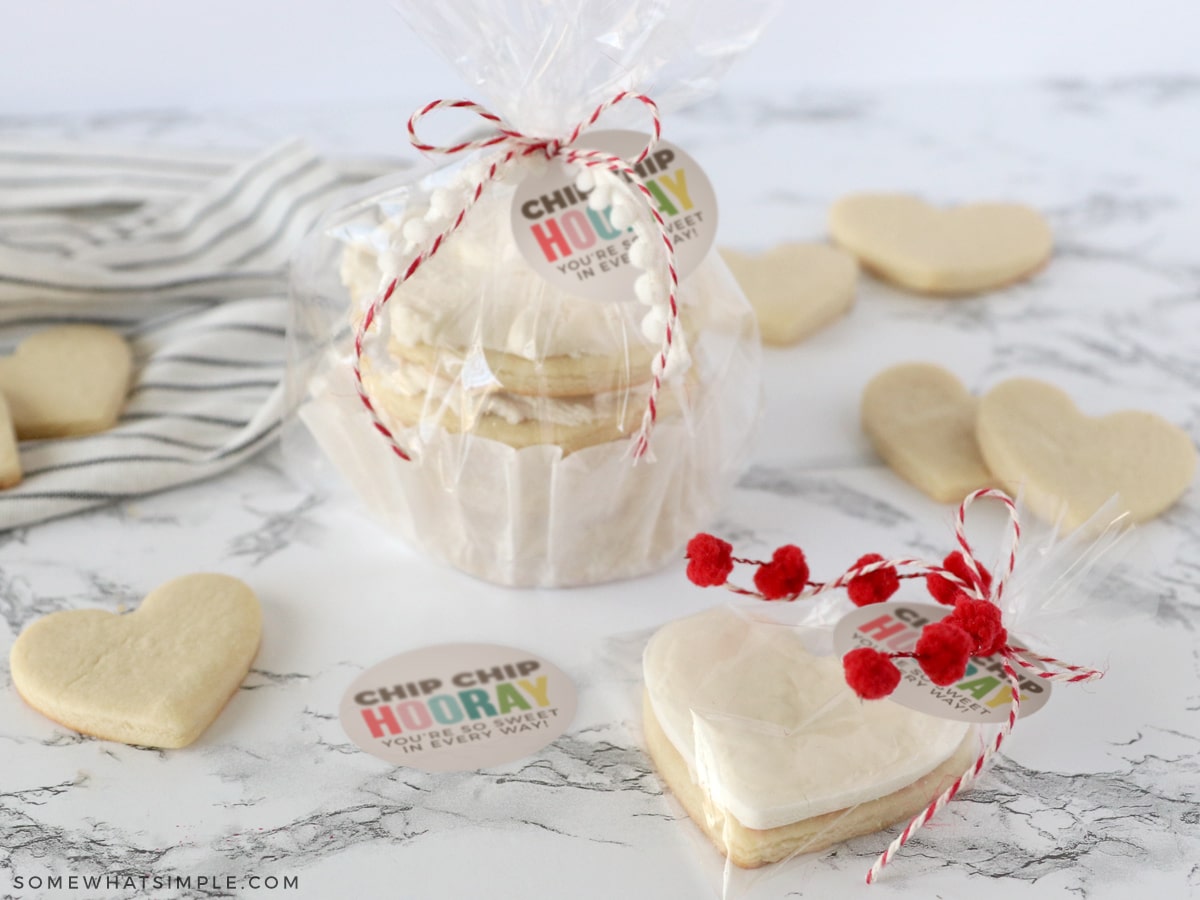 INSTRUCTIONS –
Option 1: Wrap a cookie in a cellophane bag. Tie it up with a ribbon and add a cute tag!
Option 2: Place a stack of cookies in a coffee filter. Place the filter + cookie stack inside a clear bag, then tie it up with some ribbon and add a gift tag.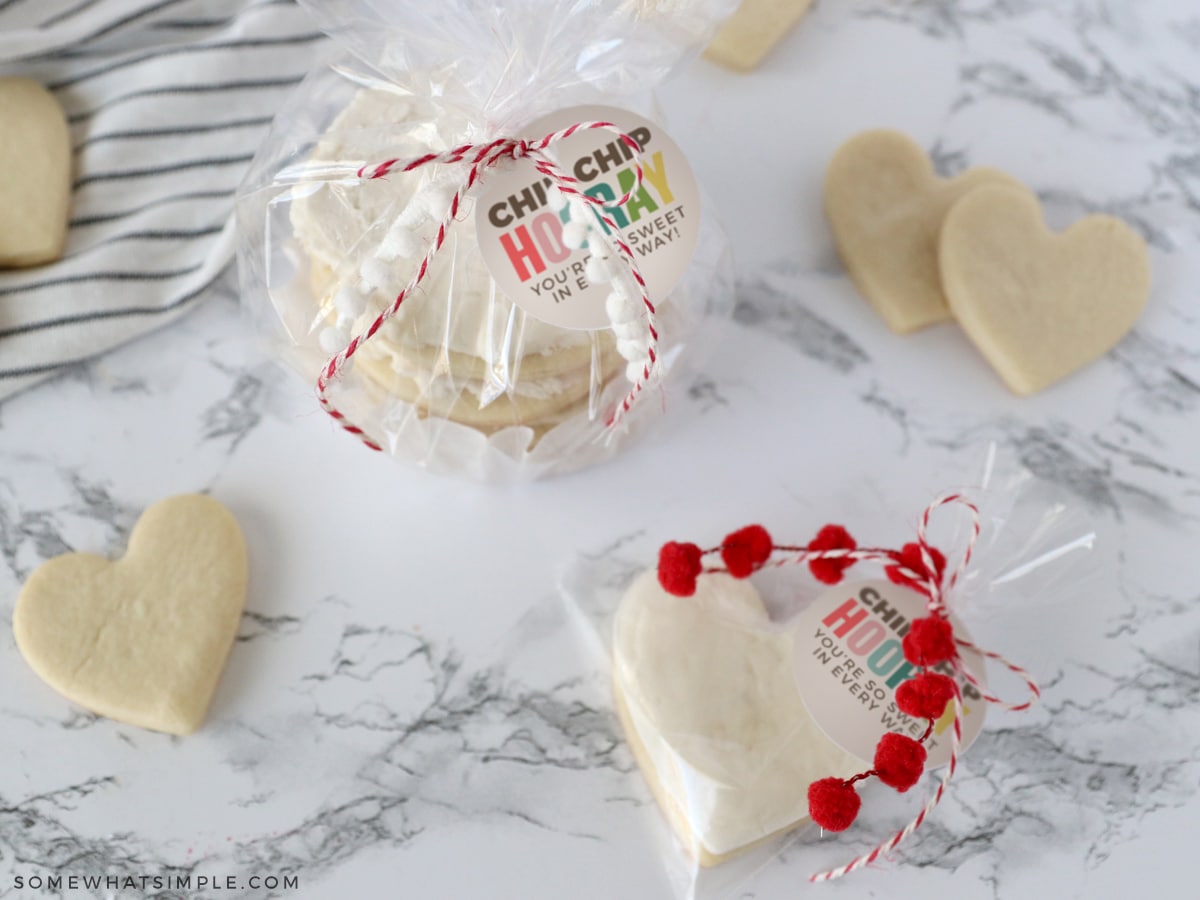 Homemade Cookie Recipes –
Variations –
Instead of gifting cookies, gift a DIY cookie kit with a cookie sheet, parchment paper, cookie cutters, and all the ingredients + recipe card for your favorite chocolate chip cookies.
Cookie Gift Printable
Enter your name and email address in the form below for immediate access to this free printable –