I don't know about you, but these summer months completely trash my hands! Heat, chlorine from pools, gardening… All these things can leave your hands a little rough! So I decided to put together my Top Ten Favorite Sugar Scrub recipes – just for you!! It's time to win the battle on rough, dry hands! And you'll be surprised how easy these are to make. You'll be finding yourself making them not only for yourself, but for family + friends as well! Wouldn't these make great gifts???
// MINT TO BE //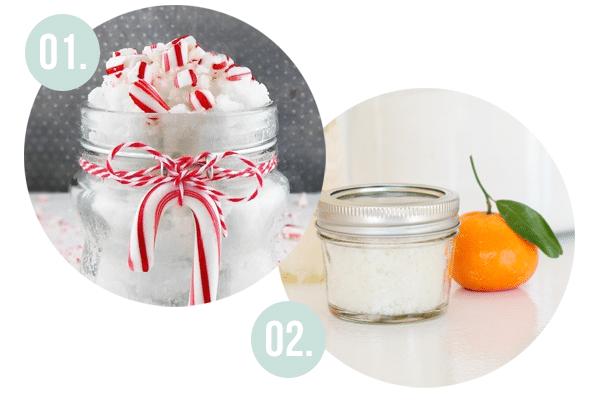 01. PEPPERMINT CANDY CANE SUGAR SCRUB from Smart School House is minty-fresh.
02. ORANGE MINT SUGAR SCRUB from Julie Blanner has a delicious citrus aroma.
// FLOWER POWER //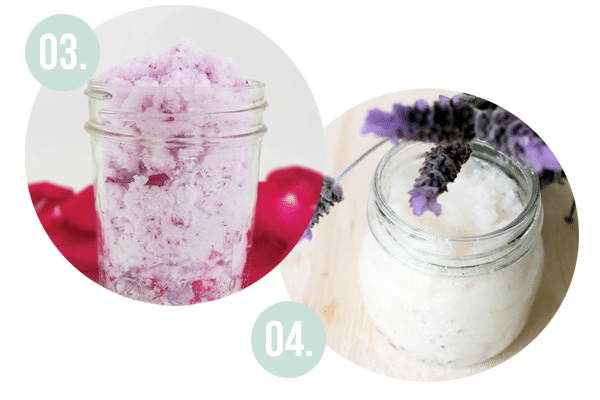 03. BABY ROSE SUGAR SCRUB from Smart School House has an incredible fragrance.
04. LAVENDER SUGAR SCRUB from Now Is Magic has a relaxing smell you'll absolutely enjoy!
// WHEN LIFE GIVES YOU LEMONS //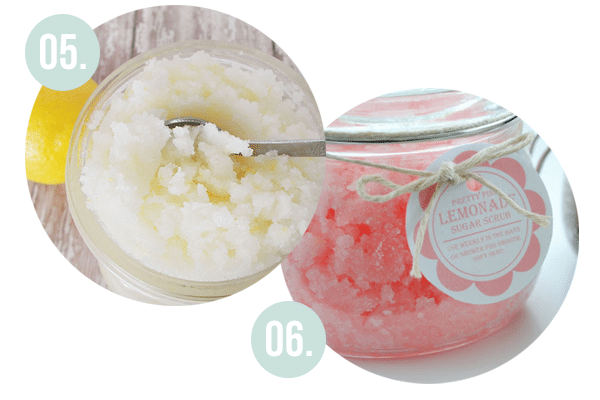 05. LEMON SUGAR SCRUB from I Heart Nap Time will make you feel fresh and clean by just smelling it.
06. LEMONADE SUGAR SCRUB from A Sparkley Silver Lining smells so good you'll want to eat it…but don't.:)
// GOING GREEN //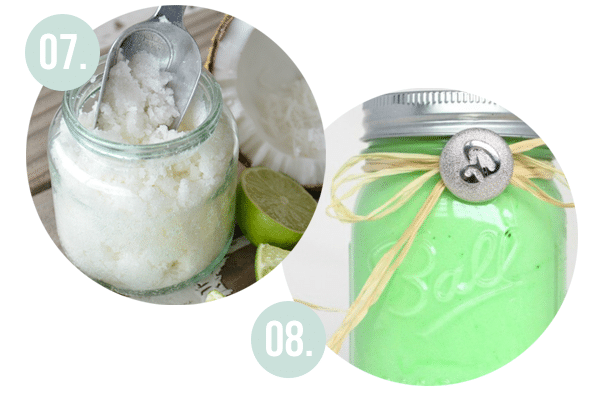 07. COCONUT LIME SUGAR SCRUB from The Idea Room will make you feel like you're relaxing at your favorite island getaway.
08. CUCUMBER GREEN TEA SUGAR SCRUB from The NY Melrose Family is an undeniable freshness.
// FALL FAVORITES //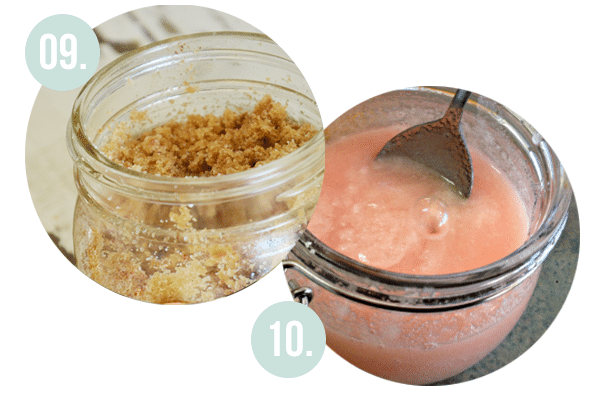 09. PUMPKIN SPICE SUGAR SCRUB from The Idea Room is the perfect scrub for the fall.
10. 2 INGREDIENT SUGAR SCRUB from Totally The Bomb is simple and easy to make.
Bonus – This Vanilla Brown Sugar Scrub is popular recipe from your's truly at Somewhat Simple that you're sure to love!
Now comes the hard part – which one will you make first?!
Love this collection as much as I do? Then pin the image below!
xoxo