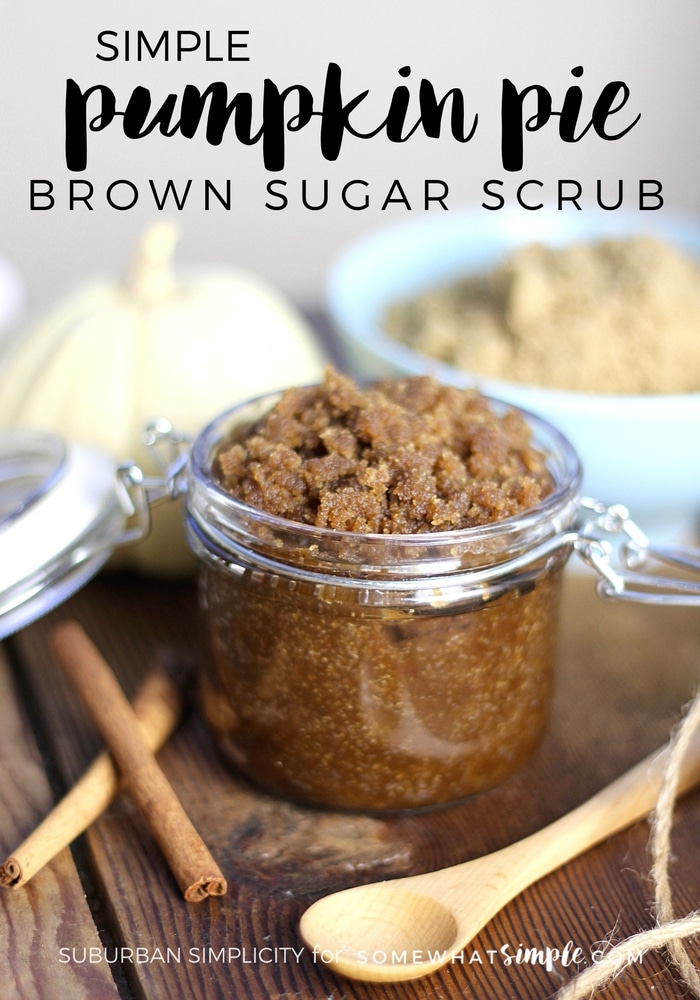 Pumpkin Pie Brown Sugar Scrub is a simple and delicious smelling DIY for yourself or gift idea for the holidays!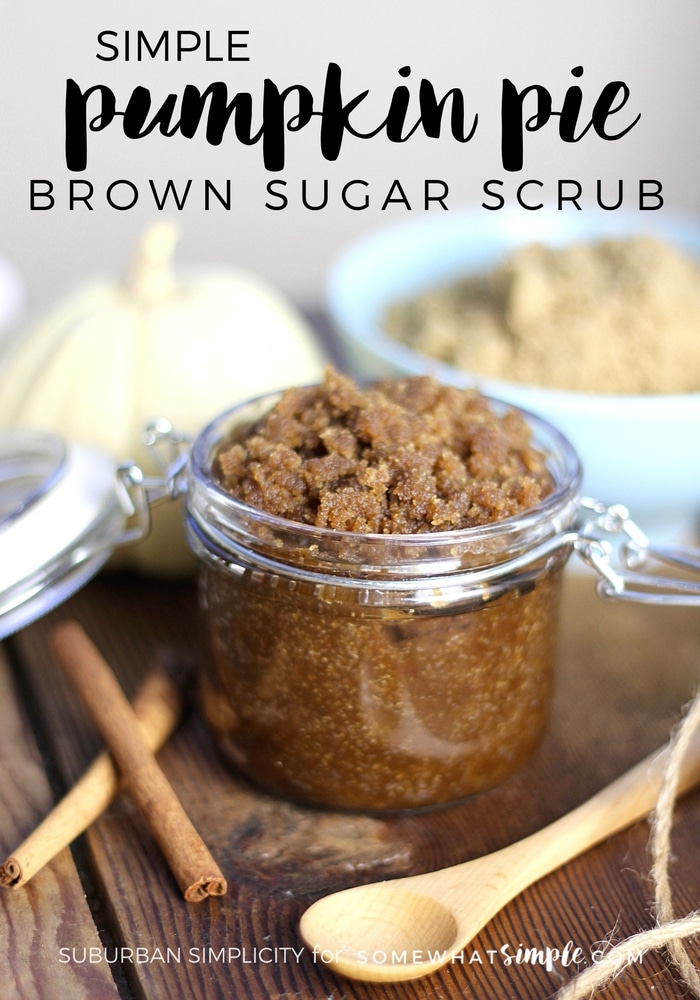 Want the perfect cure for the hustle and bustle of the holiday season? This Simple Pumpkin Pie Brown Sugar Scrub is the answer! It smells amazing and smooths and pampers your rough spots. (And it smells like pumpkin pie, what could be better!) This time of year can be so hectic, but a little self care can go a long way.
Not only is the scrub super easy to make, it costs only pennies. So treat yourself! Better yet, double the batch and you have a lovely handmade gift for someone special. Maybe a friend, teacher or coworker?
Finding pretty jars is easy. Check the dollar spot at Michael's, Hobby Lobby or Target. A half pint mason jar also works well. If it's a gift, create a nice tag and you're all set!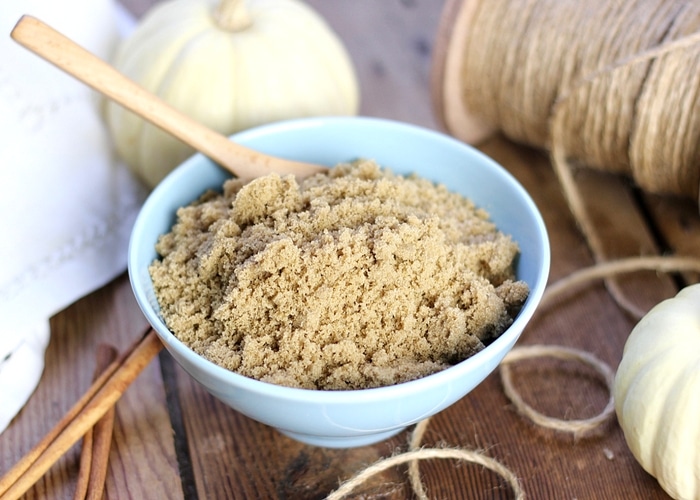 SIMPLE PUMPKIN PIE BROWN SUGAR SCRUB
INGREDIENTS:
1 cup brown sugar
1/2 cup oil (almond, olive or coconut work best)
1/2 teaspoon vitamin E oil
1 teaspoon pumpkin pie spices (or 1 teaspoon cinnamon and a dash of nutmeg)
1/2 teaspoon real vanilla extract
HOW TO USE:
Scoop a small amount of the Pumpkin Pie Brown Sugar Scrub in your hands with a clean spoon.
Scrub all over your hands or feet – or wherever you'd like a little extra softness.
Allow to sit on your on your skin for 3-4 minutes. Take this time to rest and relax…you deserve it!
Rinse well and then pat dry with a towel.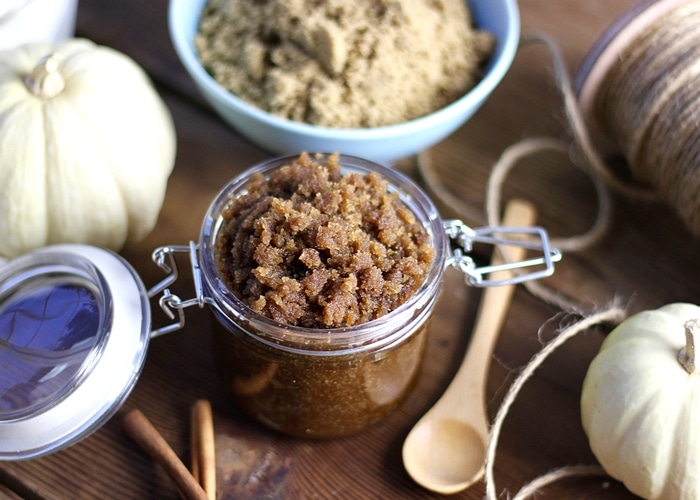 Enjoy the sweet smell of Pumpkin Pie and silky smooth skin! Since this is an all natural product, it won't last forever. Plan to use it within a month or two.
. . . . .
Here are a few more of my favorite homemade sugar scrubs –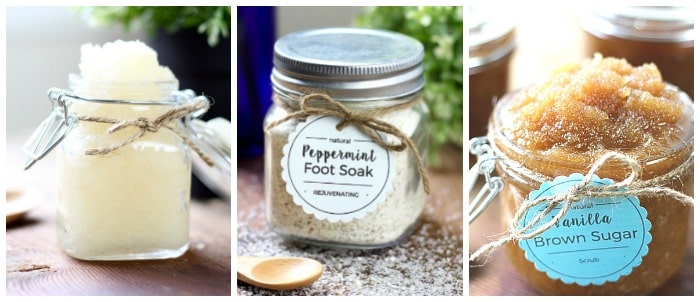 Lavender Vanilla Sugar Scrub || Peppermint Foot Soak || Vanilla Brown Sugar Scrub
. . . . .
ABOUT THE AUTHOR: Erin is a wife and mom of 4, as well as founder and content creator of the lifestyle blog, Suburban Simplicity. Her mission is to help create simplicity in moms' lives by sharing easy and tasty recipes, fun crafts, inspiring DIYs and helpful household tips.