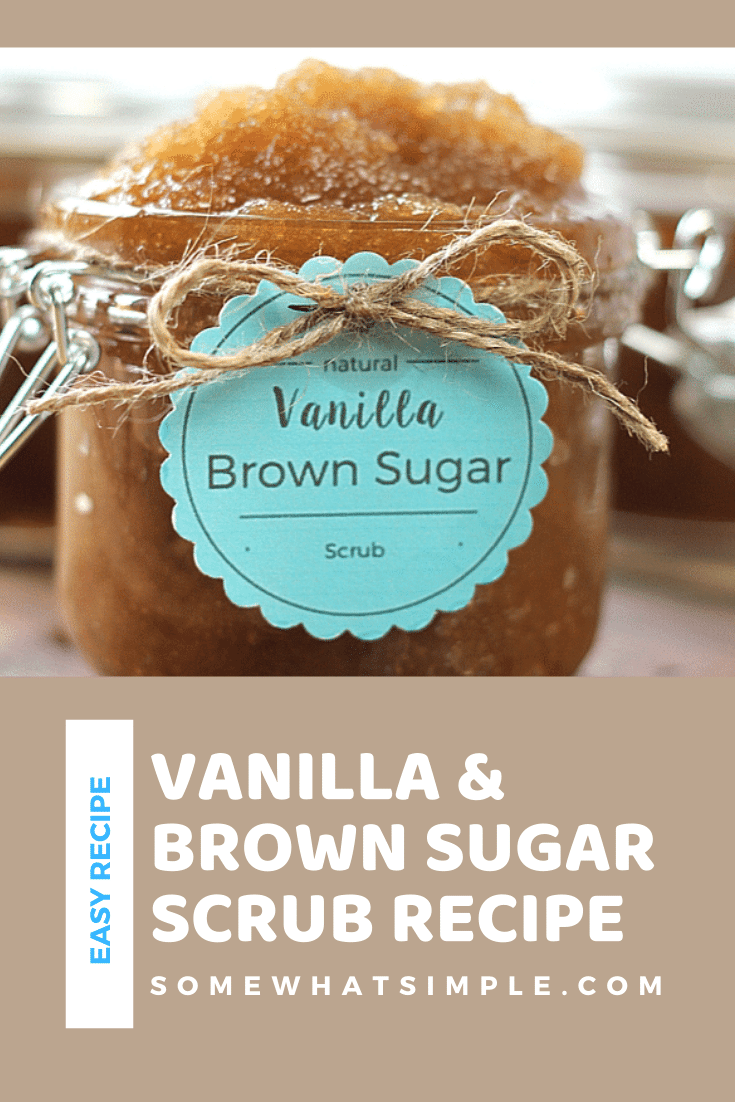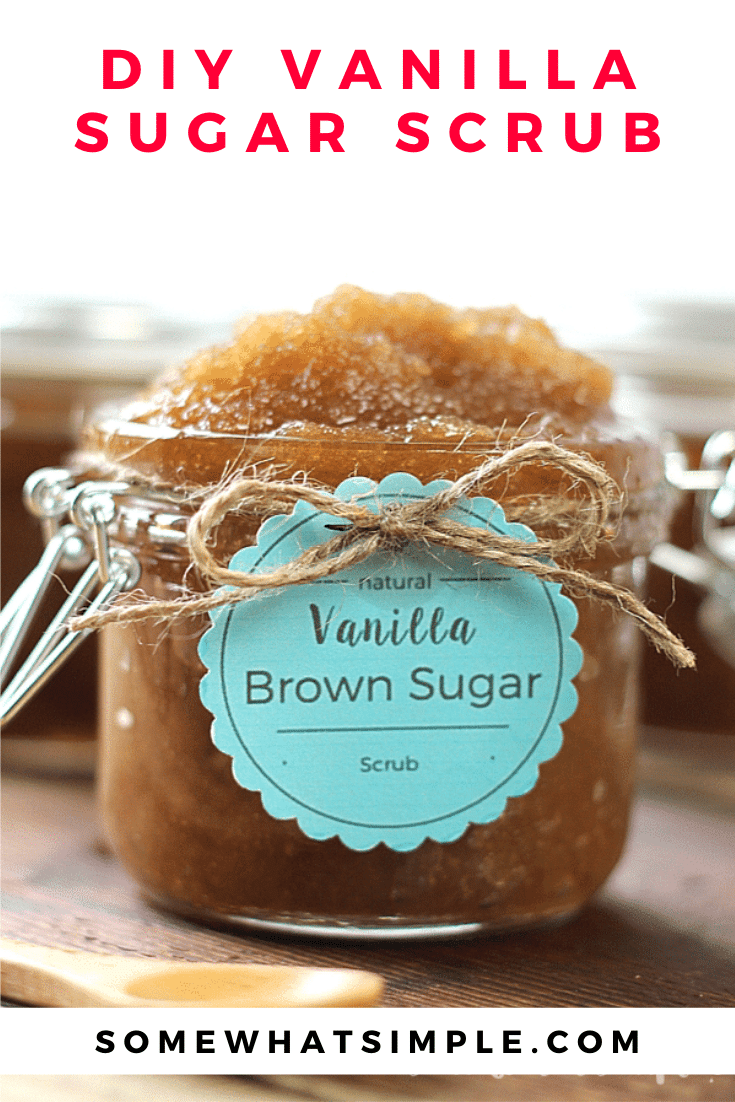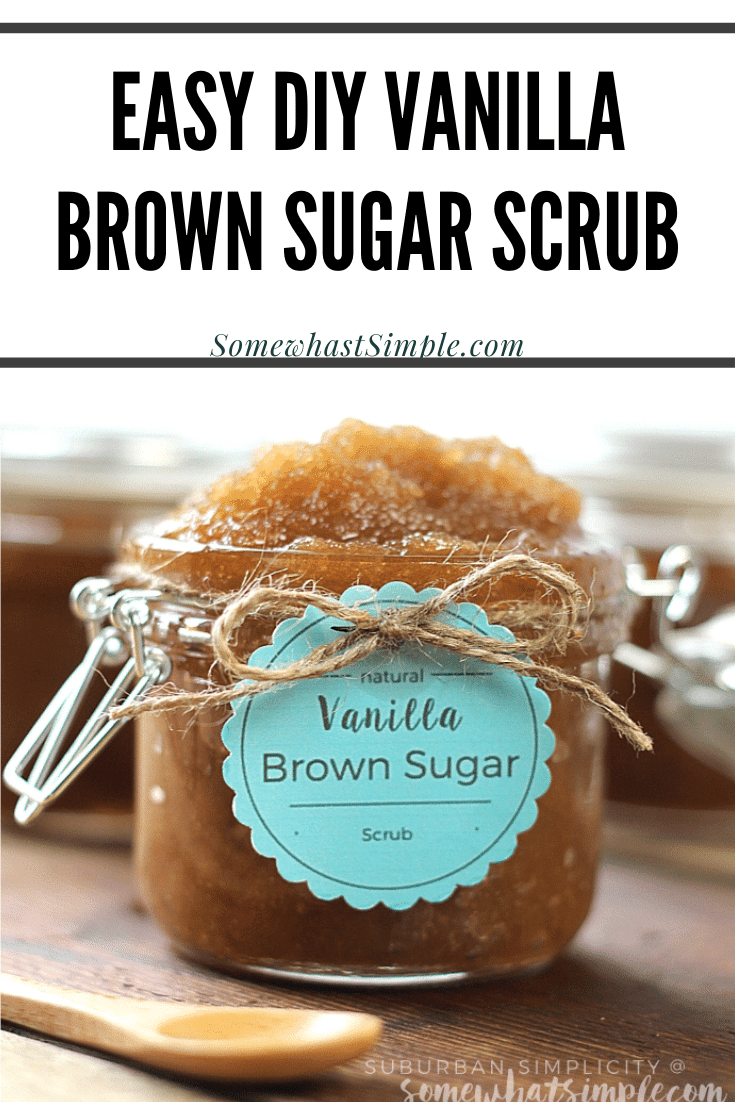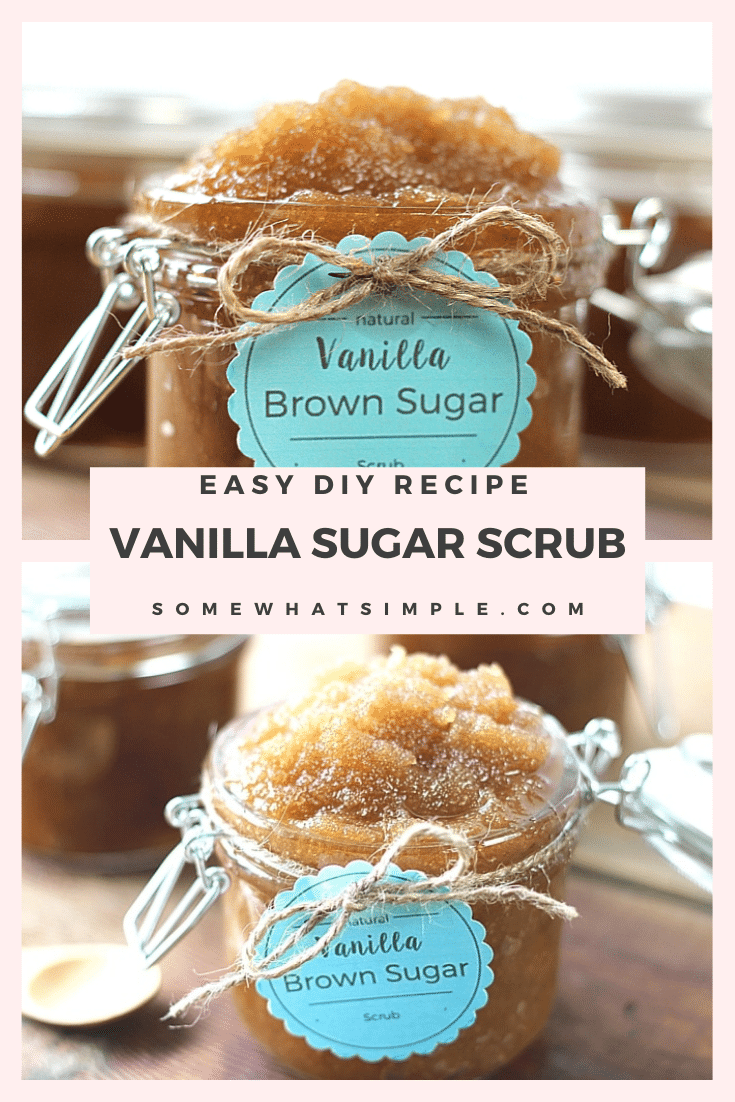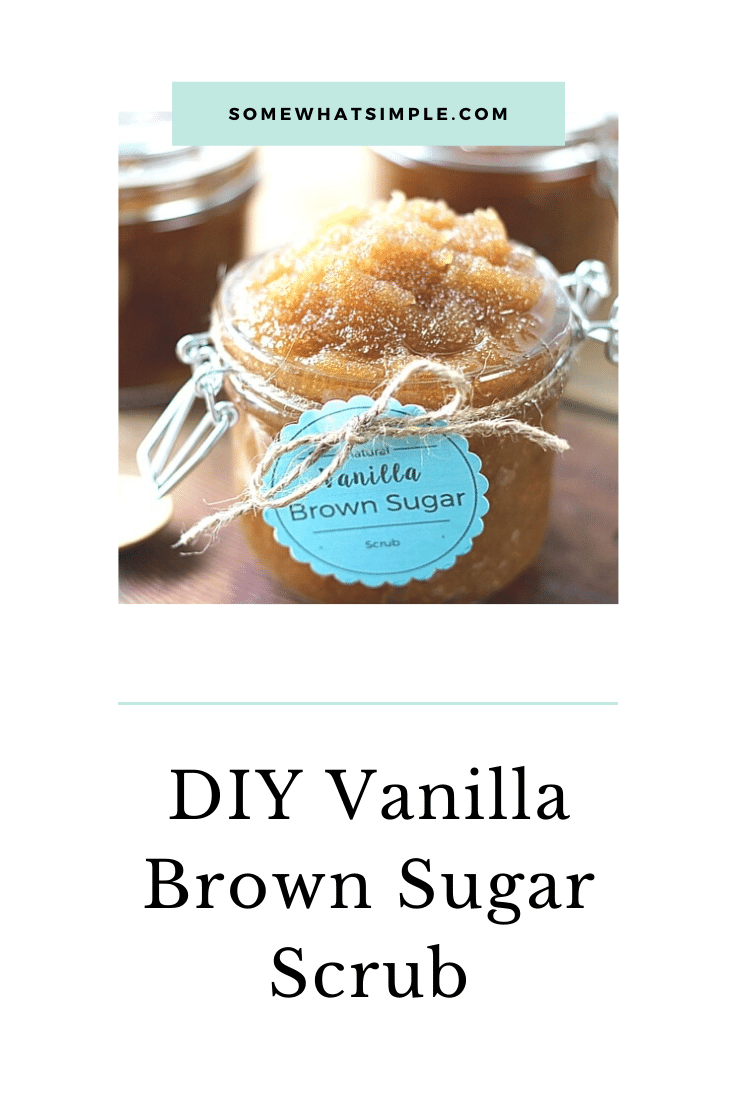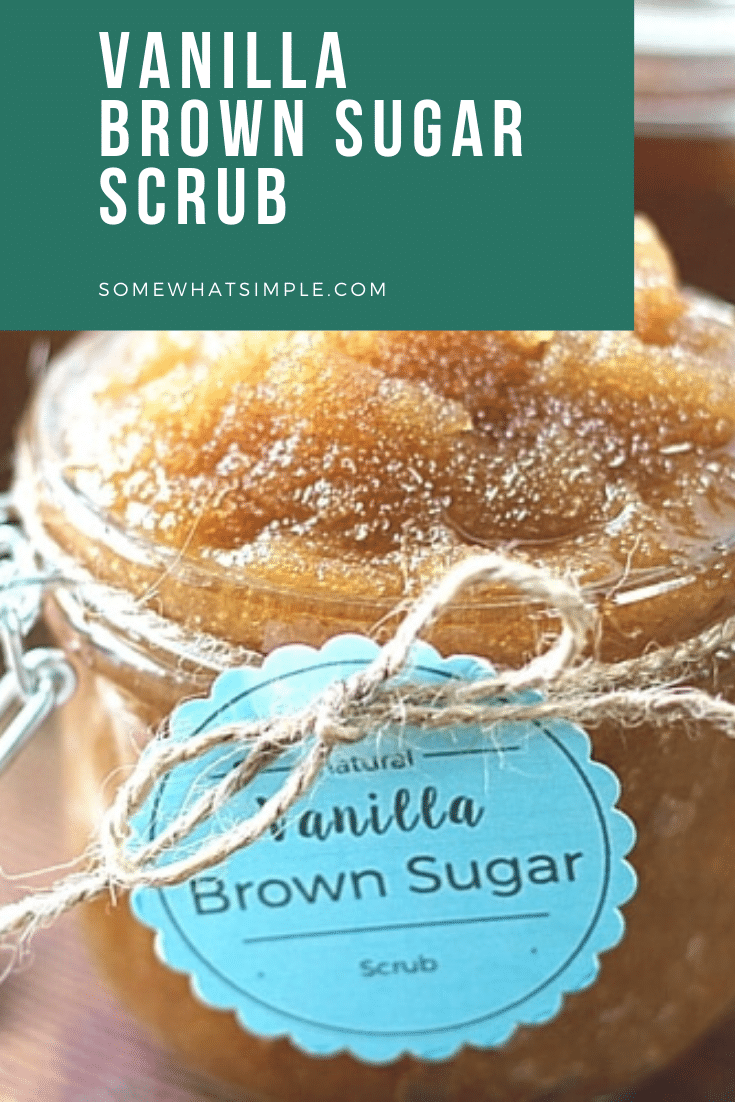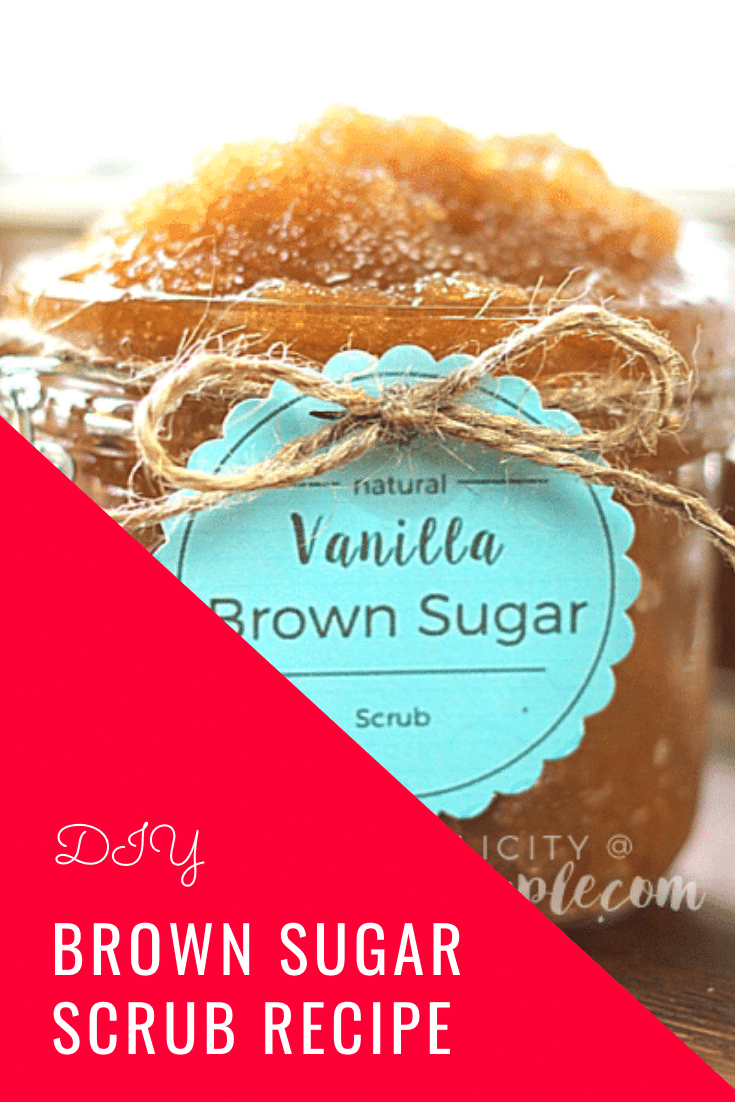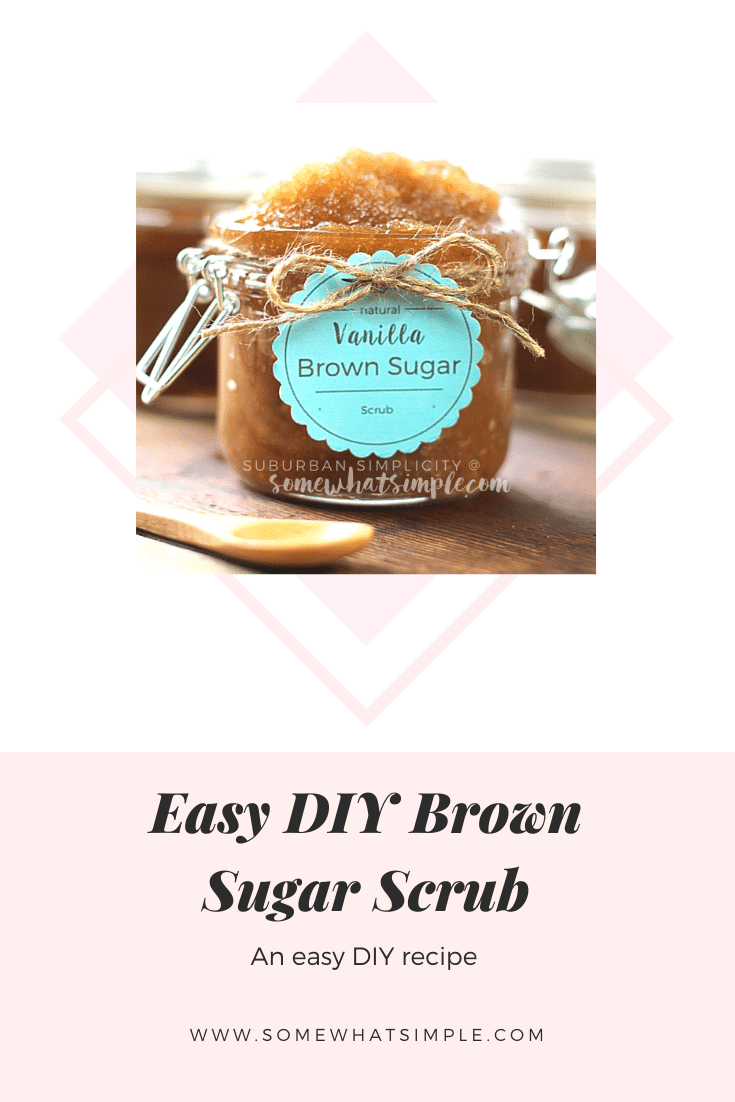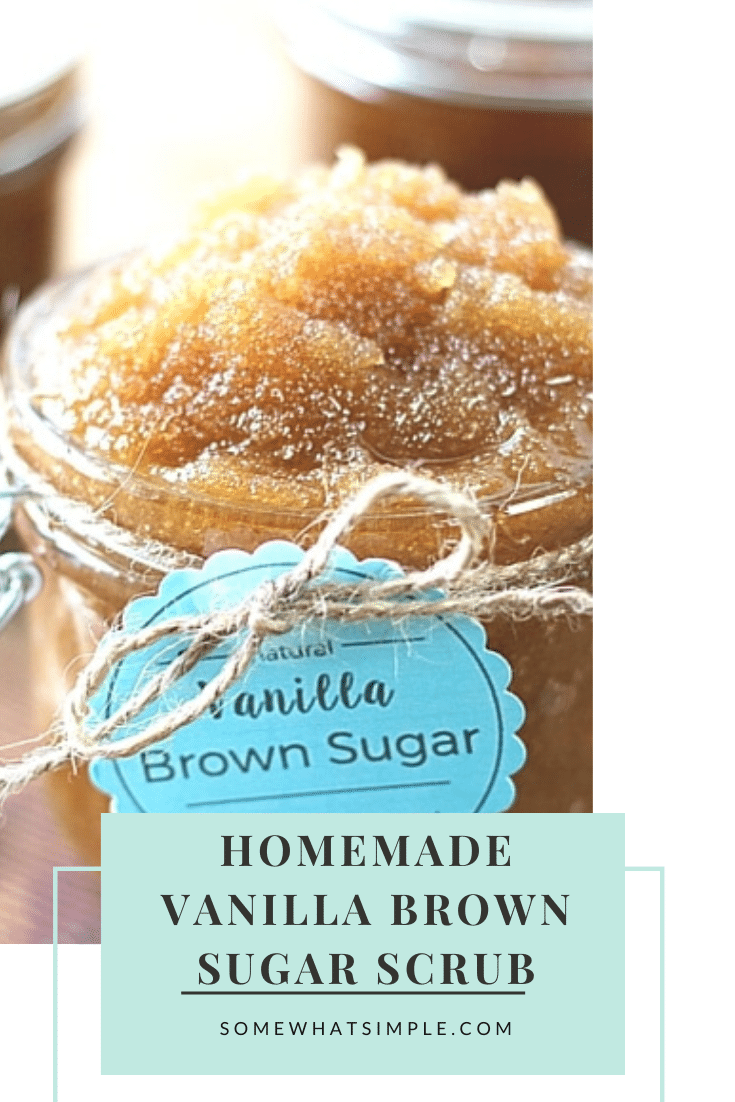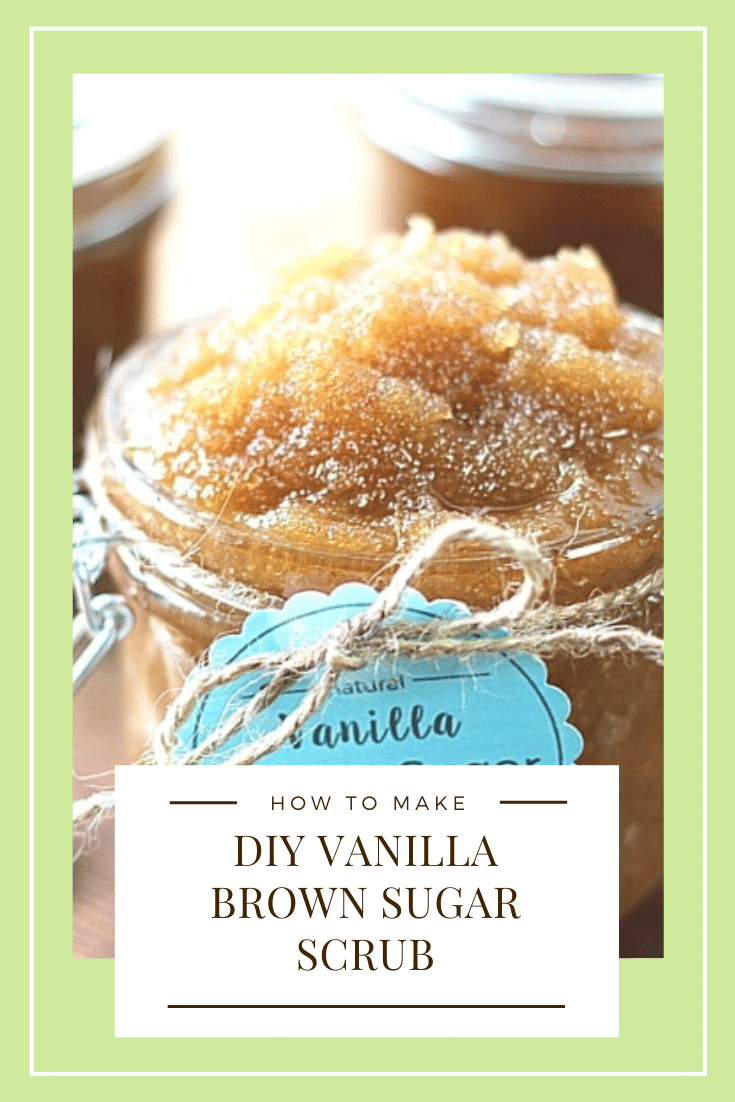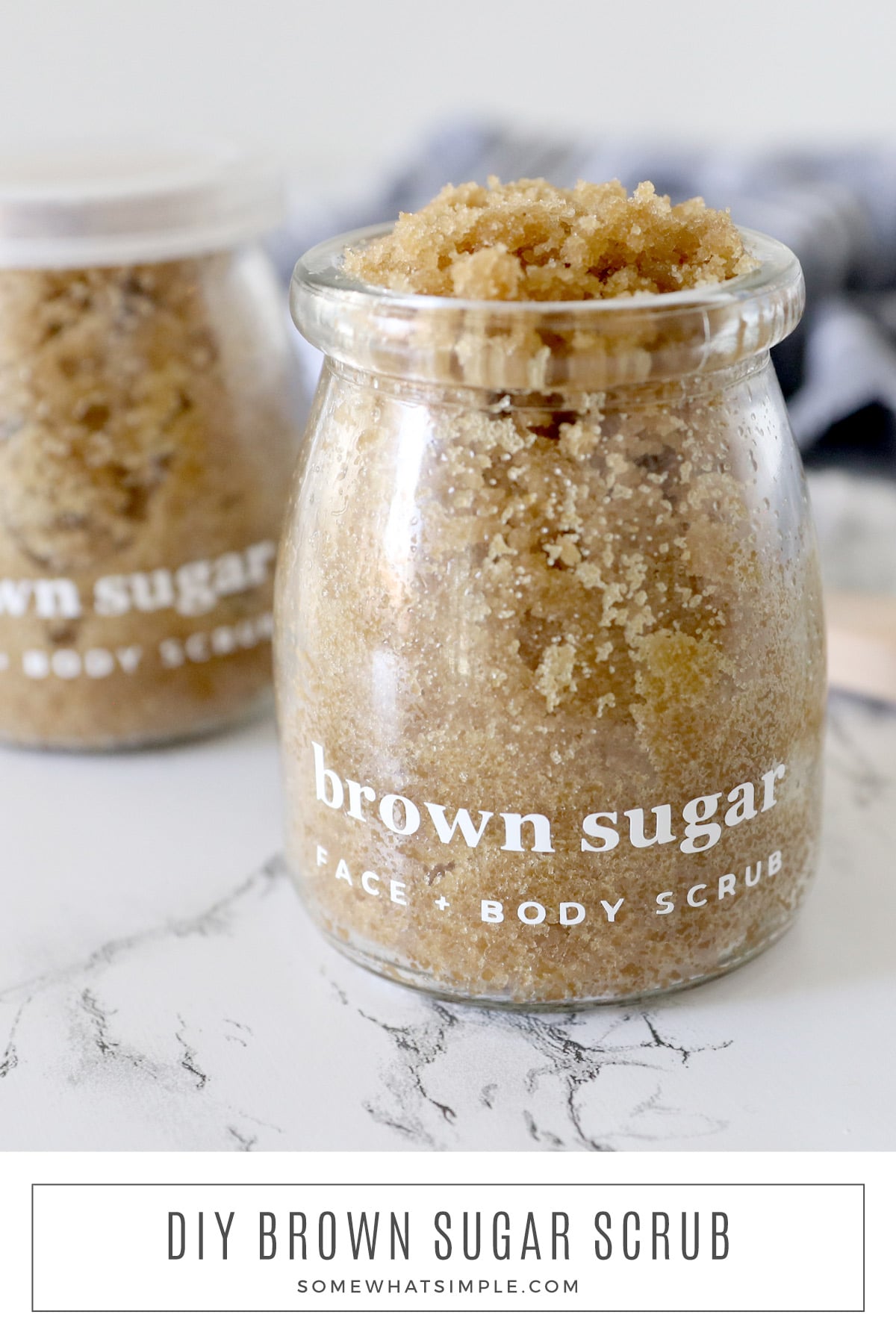 Vanilla Brown Sugar Scrub smells good enough to eat and it's super easy to make! This DIY beauty scrub will help you get silky smooth skin for the cost of just a few pennies.
If you love relaxing with a good sugar scrub on your hands and feet, be sure to try our Citrus Sugar Scrub and Pumpkin Pie Sugar Scrub – they are both amazing!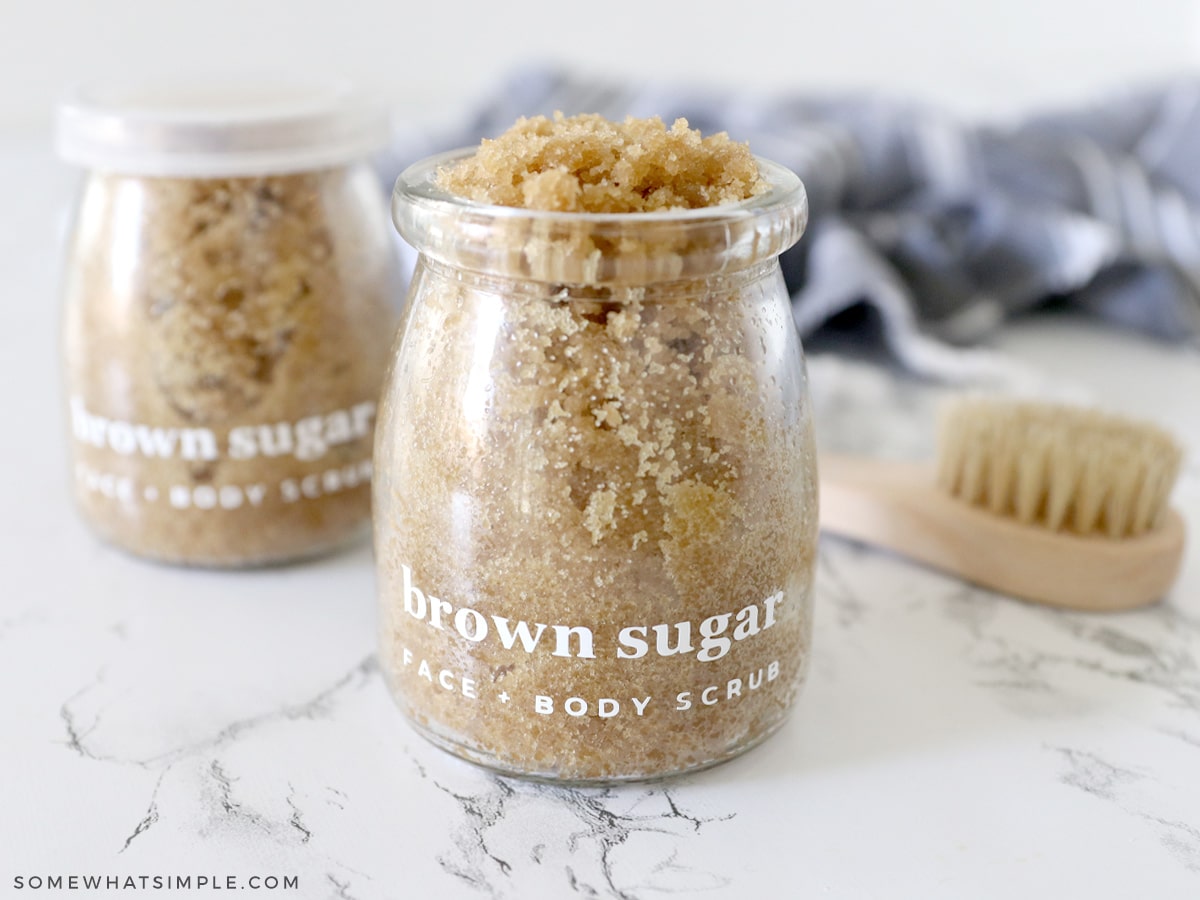 Homemade Vanilla Brown Sugar Scrub
Sugar scrubs are a simple way to pamper yourself and smooth out any rough spots on your skin. This particular recipe happens to be one of my favorites.
It's made with 3 simple ingredients that you can keep in your pantry, it smells AMAZING, and it comes together in just a few minutes. (My daughter helped me make this batch and she couldn't believe how easy it really is!)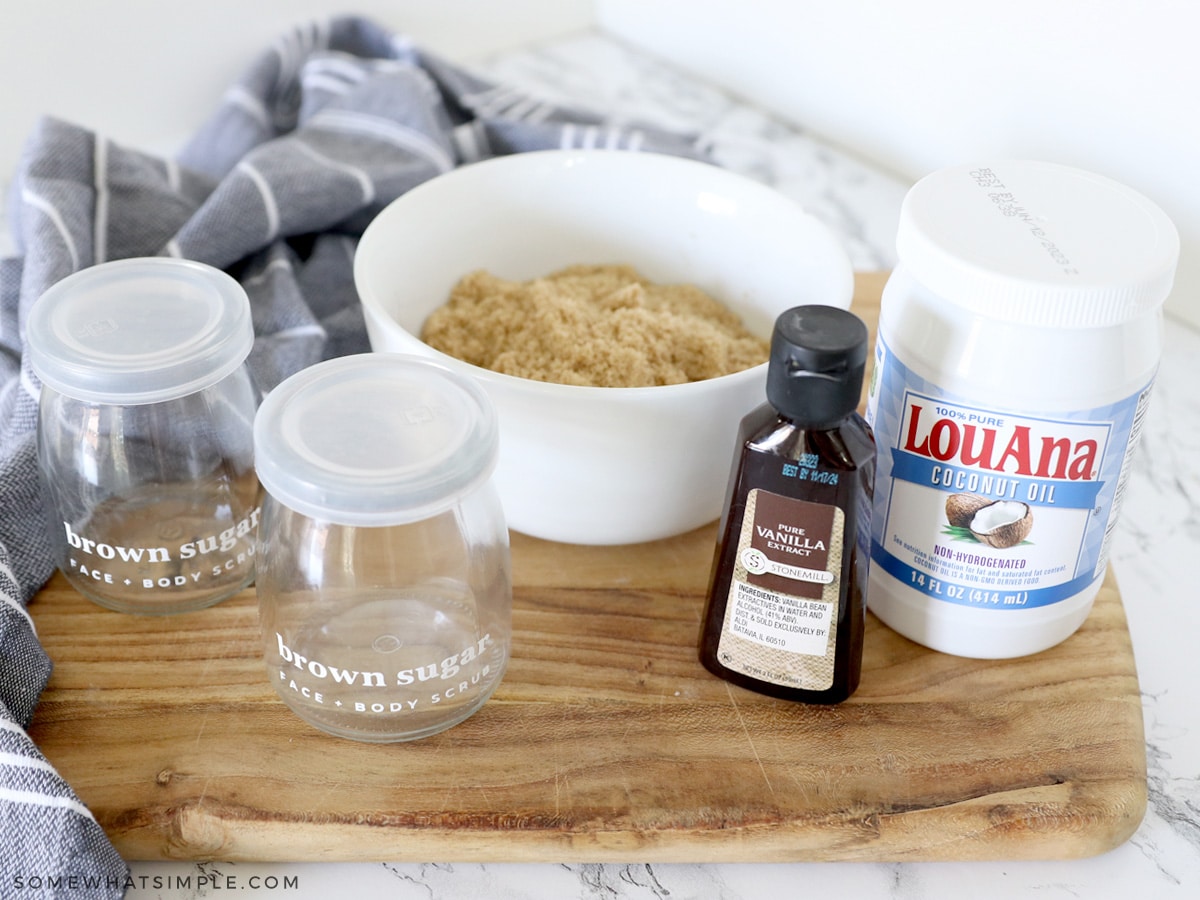 Sugar Scrub Ingredients
Brown sugar
Coconut oil – almond or olive oil will work too
Vanilla extract – pure vanilla is better than imitation, but feel free to use what you have on-hand
Vitamin E oil – this is completely optional! Vitamin E oil is really good for your skin and can be found in the liquid form next to the vitamin E gel capsules wherever vitamins are sold.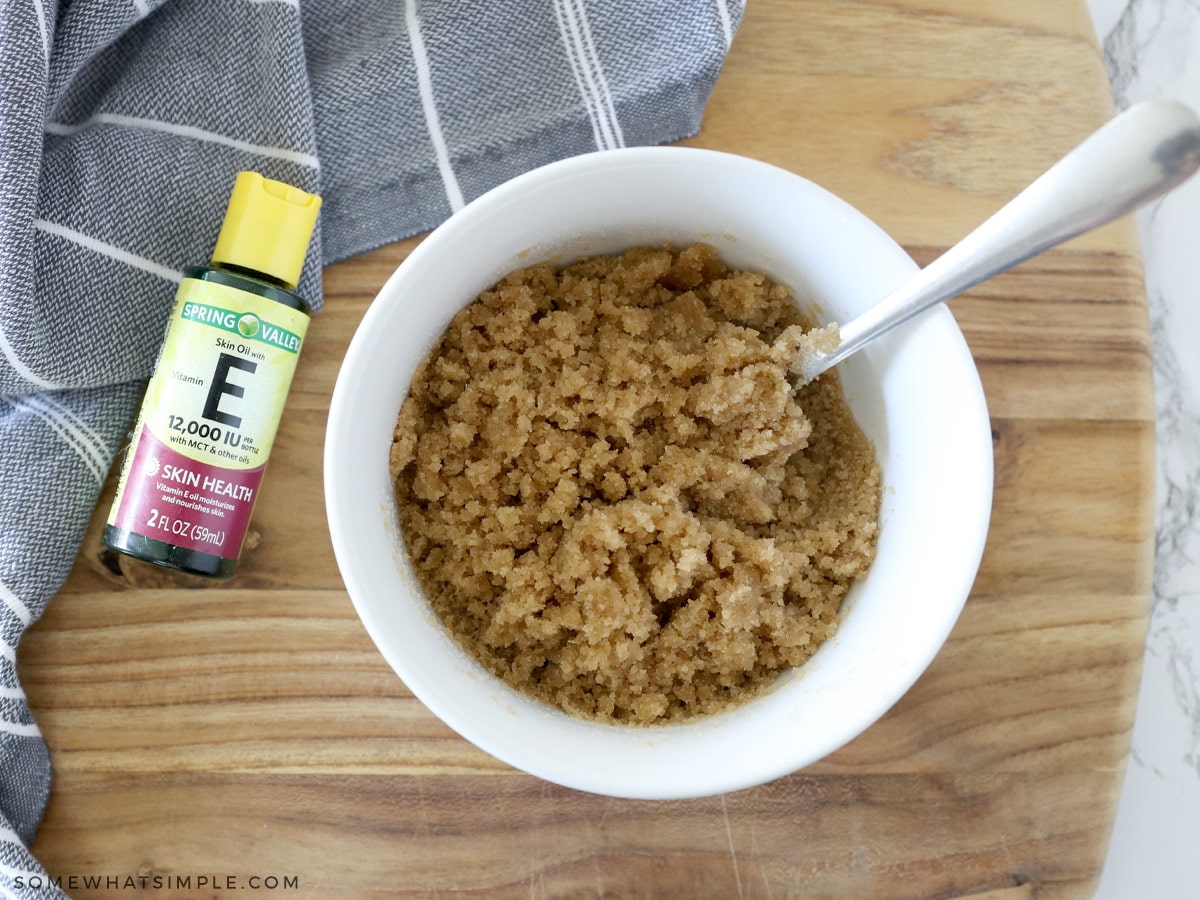 How To Make It
Mix – Place all of the sugar scrub ingredients in a bowl and mix them together. You can add more or less oil to your liking.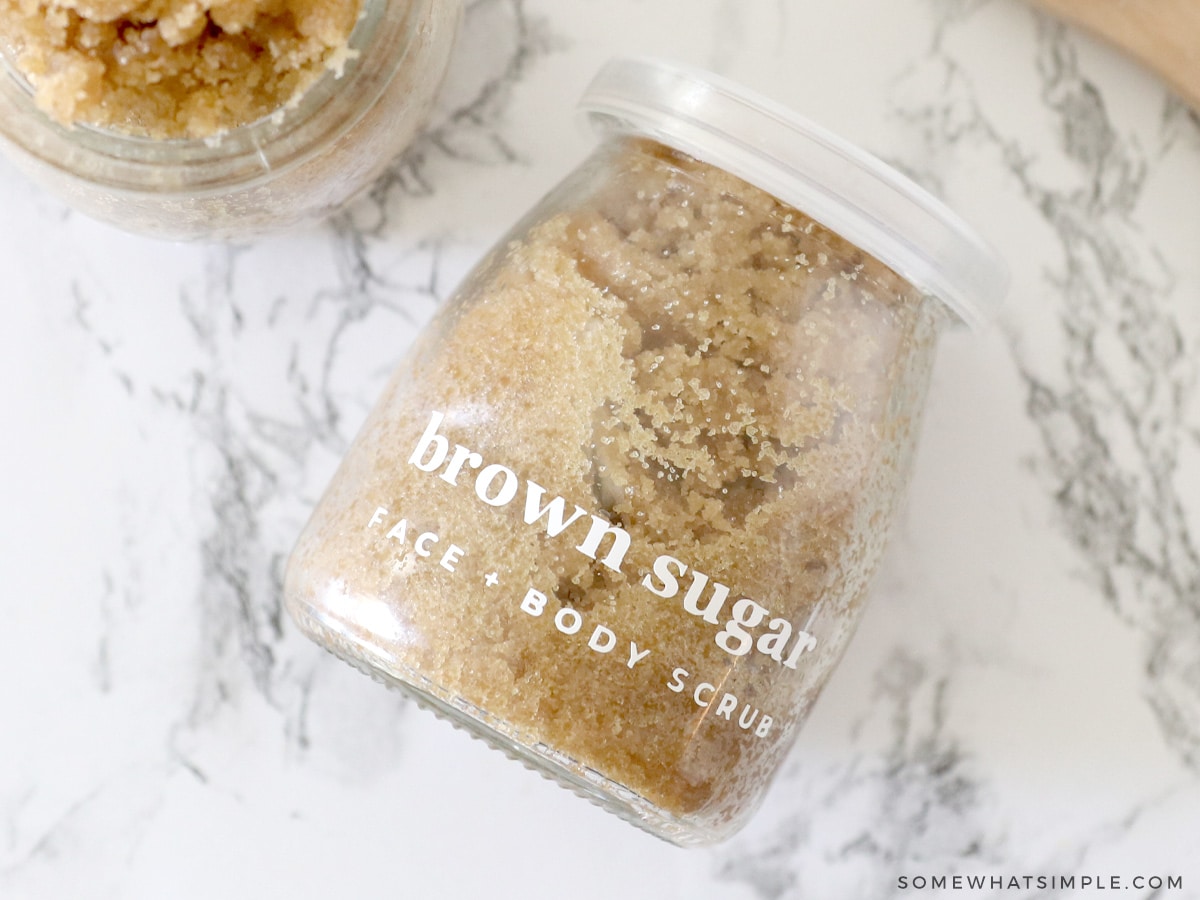 Storage – Store in an airtight container. (I used THESE JARS from Amazon.) Since this recipe doesn't contain any preservatives, it's best if it's used within a month or two.
Gifting – Be sure to read about our sugar scrub gift idea for a cute jarred option for family and friends!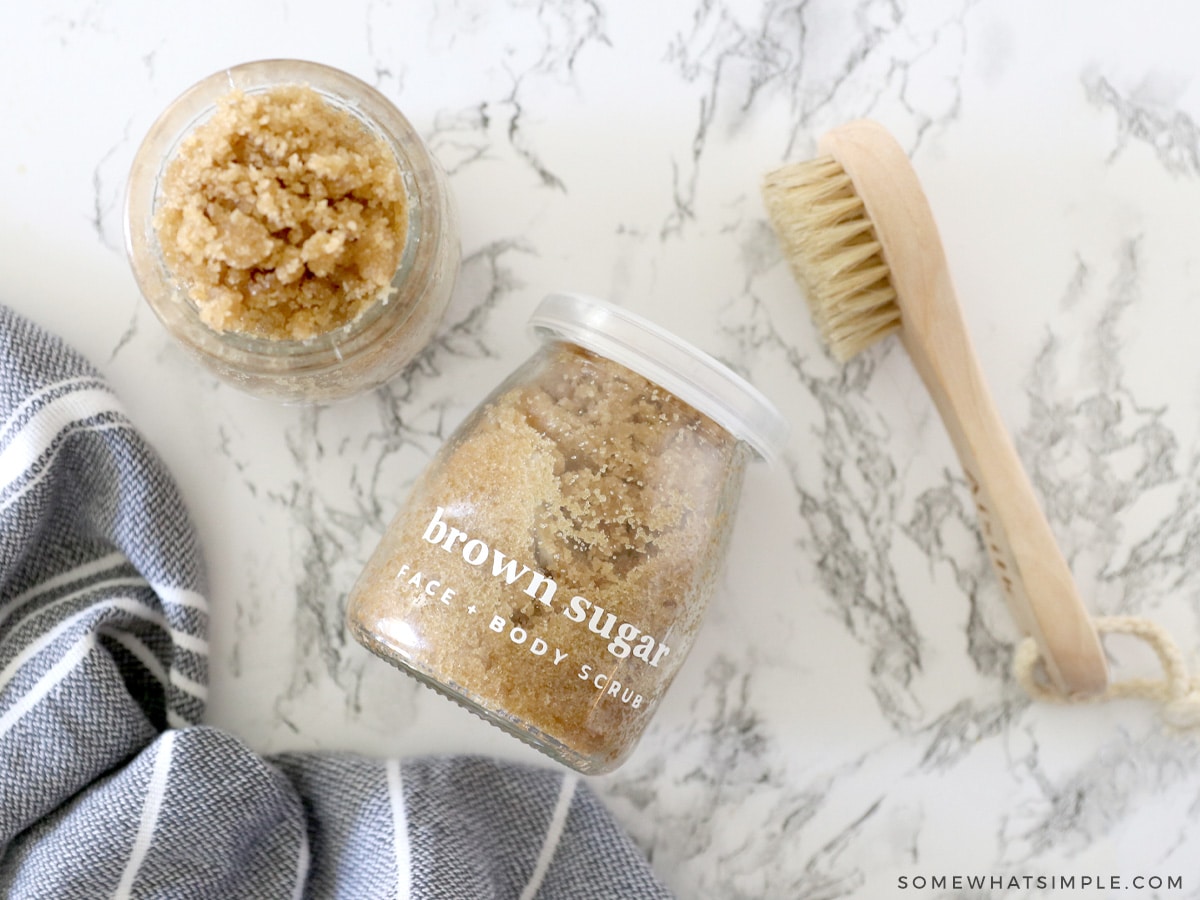 How To Use It
Scoop a small amount of the Vanilla Brown Sugar Scrub in your hands with a spoon.
Scrub all over your hands or feet – or wherever you'd like a little extra softness – using a loofa/ brush or your bare hands.
Allow to sit on your on your skin for 3-4 minutes. Enjoy this time to rest and relax.
Rinse well and then pat dry with a towel.
Here's a printable recipe card for your convenience –
Vanilla Brown Sugar Scrub Recipe
A DIY beauty scrub that's so easy it's ready in minutes.
Instructions
Mix everything together in a large bowl until fully blended