These tags are perfect for any time of the year! We love how simple + adorable these Just BEE-cause I Love You tags are!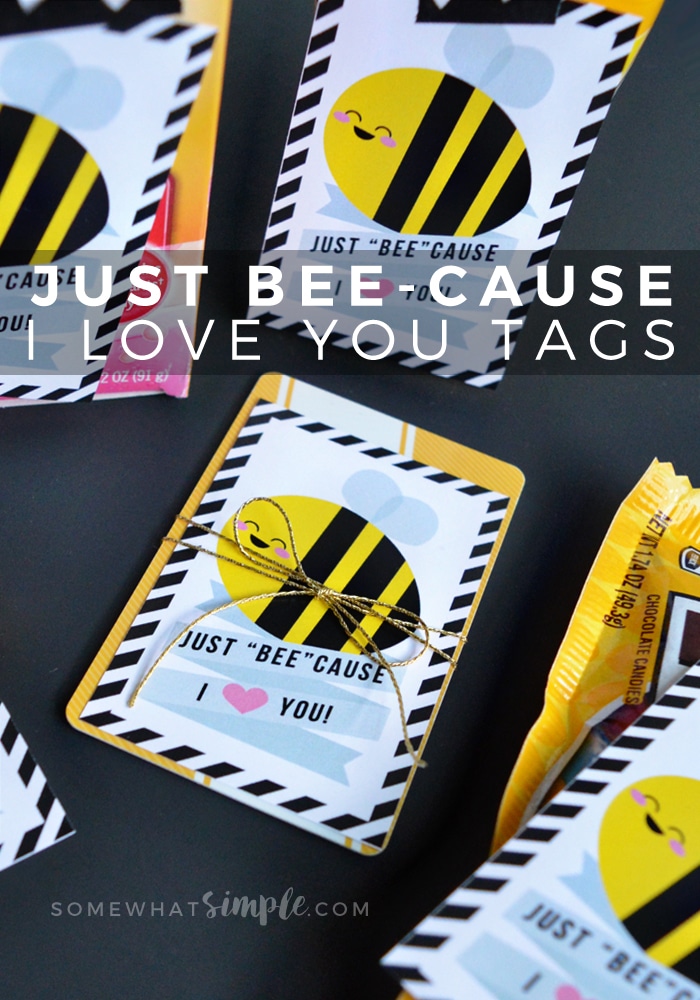 These gift tags are a small, quick, and easy–but hopefully sweet and memorable– gift idea! They are a fun way to let any member of your family, or even your friends, know you're thinking of them. Simply attach these cute tags to a thoughtful note, or grab a few small items they love- a sweet treat, or something useful… it's up to you and what you think the recipient would enjoy + what would make them feel loved and special.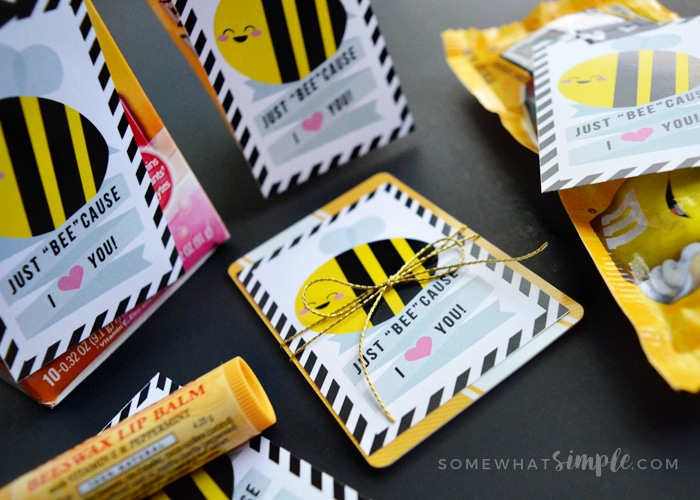 MY LATEST VIDEOS
Just BEE-cause I Love You tags
Supplies:
Directions:
Print off and cut out these adorable tags
Write a little note on the back
Attach to anything you want!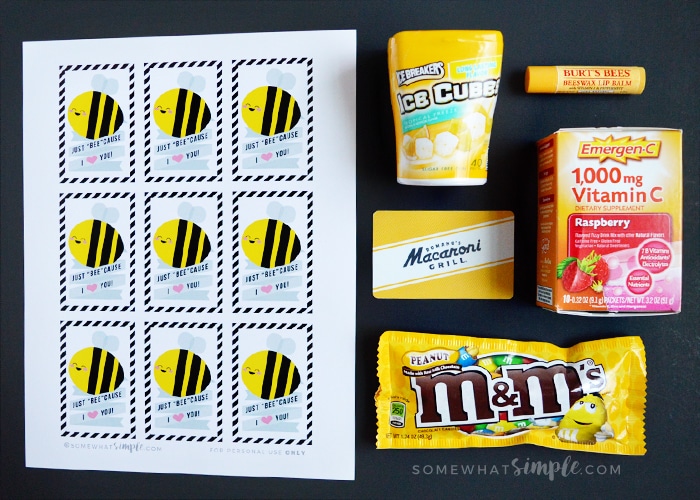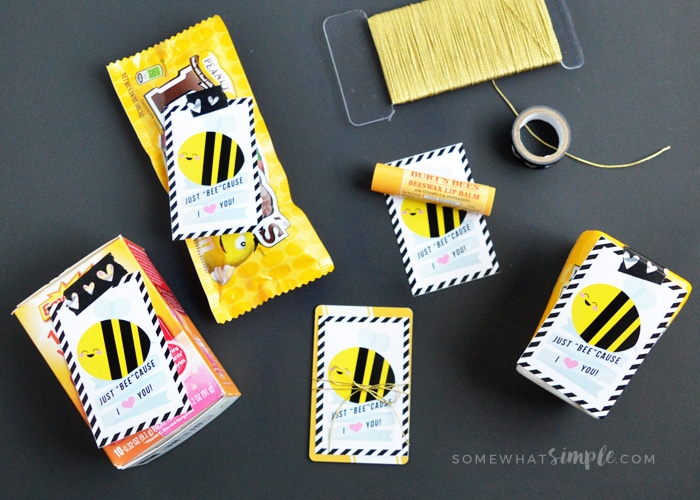 I love simple ideas that don't require a ton of work, but still mean a lot to those on the receiving end. Hope you enjoy these darling Just BEE-cause I Love You tags as much as we do!! xoxo
CLICK HERE TO DOWNLOAD THE GIFT TAGS.
. . . . .
Our readers also enjoyed these posts:

Mint To Be Tags // Extra Special Birthday Tags // Fruity Friendship Gift Tags