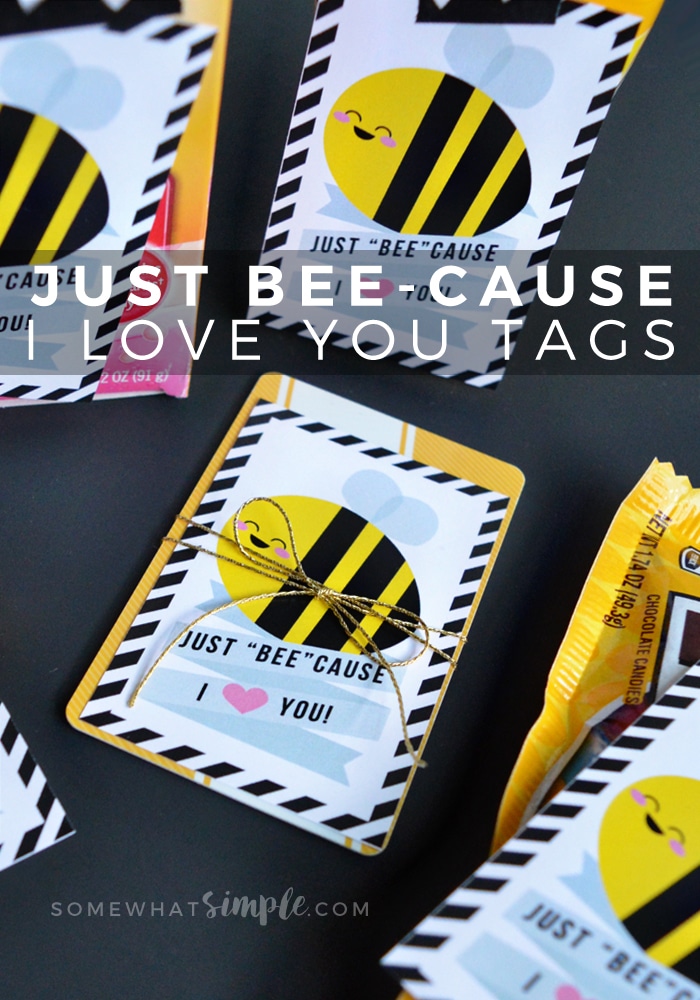 We love how simple + adorable these Just BEE-cause I Love You tags are! Not only are they great for Valentine's Day, but they are perfect for any time of the year!
We love easy, inexpensive, and totally cute ways to show someone you're thinking about them. Our Eyeglass Valentines, Star Wars Tic Tacs and these sweet Bee printables meet all those requirements!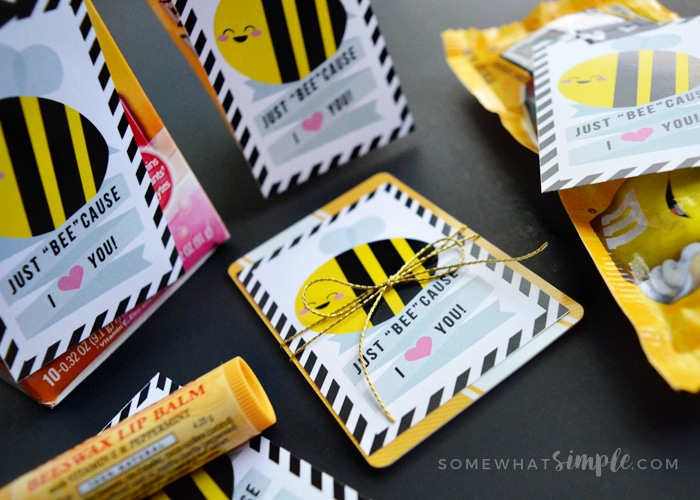 Creative Ways to Say I Love You
Looking for a cute and fun way to tell a friend or family member you're thinking of them? These gift tags are not only quick and easy, but they are a totally sweet and memorable gift idea! Simply attach these cute BEE Cause I Love You tags to a thoughtful note or a sweet treat. We like choosing with things that are yellow because they look so cute, but you can certainly use whatever you think the recipient would love! Here are some ideas –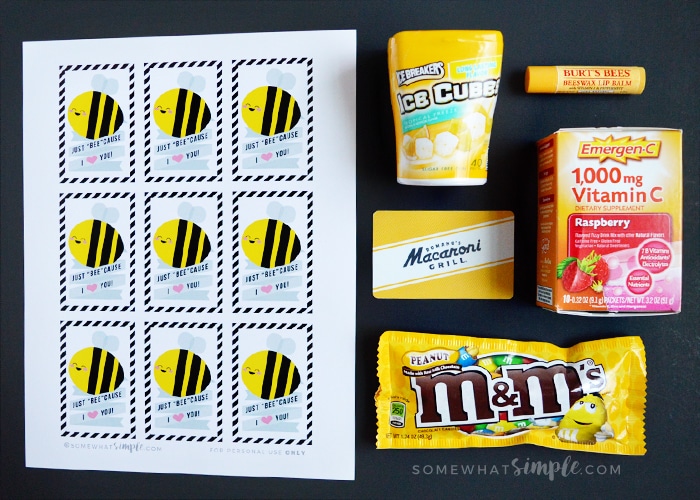 A pack of yellow gum, Burts Bees Chapstick, a gift card, vitamin C, peanut M&Ms…or anything you think the recipient would enjoy + what would make them feel loved and special.
More Simple Gift Tags –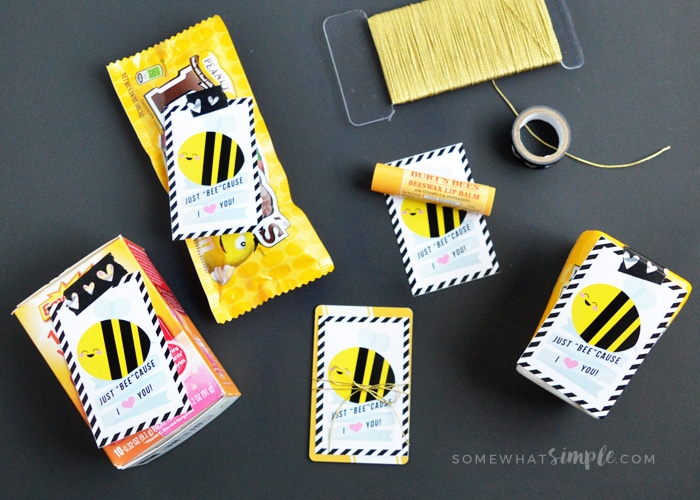 Just BEE-cause I Love You Gift Tags
Supplies:
Just BEEcause gift tags (download below)
Paper cutter or scissors
Tape
Ribbon or string
Fun little items
Directions:
Print off and cut out these adorable tags
Write a little note on the back
Attach to a small item or handwritten note.
…and that's it!
I love simple ideas that don't require a ton of work, but still mean a lot to those on the receiving end.
We hope you enjoy these darling Just BEE-cause I Love You tags as much as we do!!
xoxo
CLICK HERE TO DOWNLOAD THESE JUST BEE CAUSE I LOVE YOU GIFT TAGS.