We're all about keeping things simple + adorable around here, and these Glasses Printable Valentines do just that!
Just because things are simple doesn't mean that cuteness has to be sacrificed. My daughter about died when she saw these, and declared me the most awesome mom ever. So I thought I'd share that "g0 me!" feeling and let you all be declared most awesome mom by your kids. 😉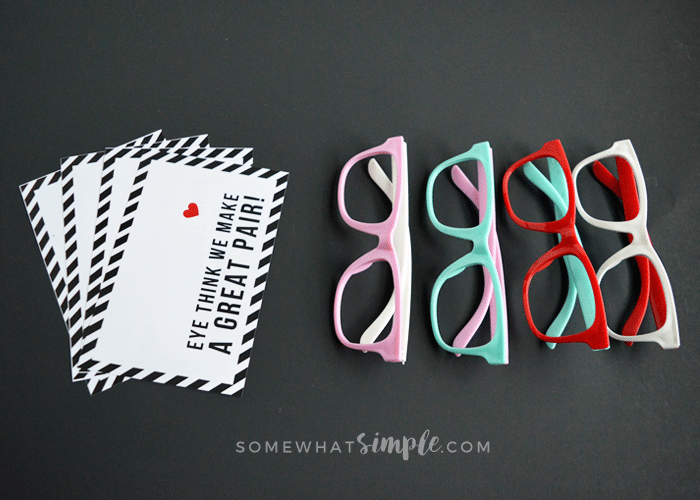 We Make A Great Pair! Glasses Printable Valentines
supplies:
Valentines (download here)
Plastic glasses (I got mine at Walmart in the Valentines section, but

these

would be cute, too.)
Paper cutter or scissors
Tape (I recommend some cute washi tape)
directions:
Print off the Glasses Valentines
Cut out
Tape glasses on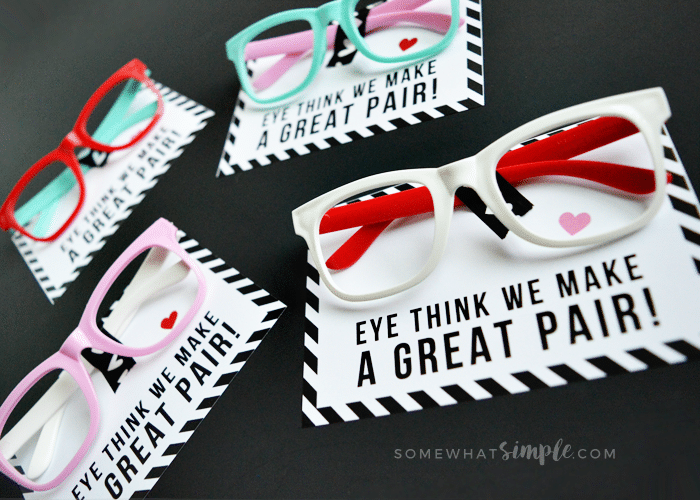 But really. Does it get any simpler than that?! I love these – hopefully your kids will, too! And hopefully these can help make your Valentine's Day prep a little easier. 😉 xoxo
CLICK HERE TO DOWNLOAD THE GLASSES PRINTABLE VALENTINES FOR ONLY 99 CENTS!
Our readers also enjoyed these posts:

Just BEE-cause I Love you tags // You Blow Me Away Valentines // Tic Tac Valentines