If simple, inexpensive, easy, and totally cute are on your checklist for school valentines this year, then start dancing, because these bouncy ball valentines meet all those requirements!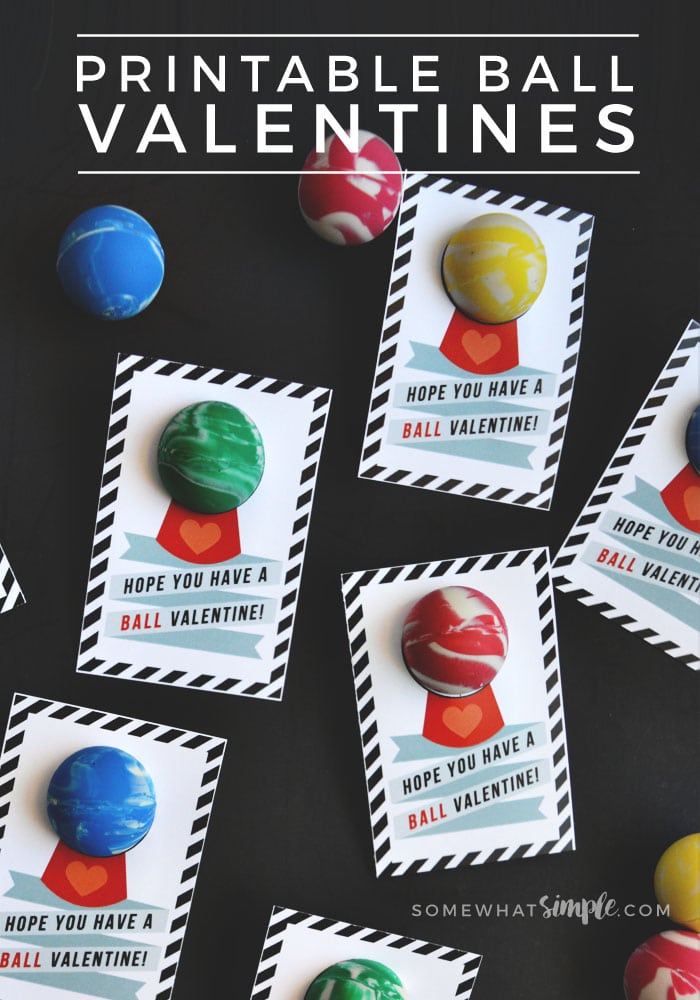 This year, I wanted a valentine that would be perfect for my son, who loves playing with balls all over my house. (Even though it is against the rules and drives me crazy.) So with that in mind, I knew he would love giving a bouncy ball to all his classmates at school. What kid wouldn't love to get one of these? And it doesn't involve candy, so this is definitely a win in our house!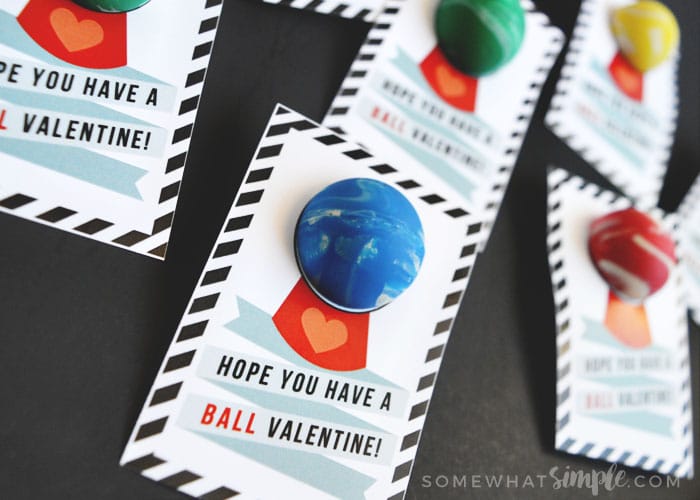 Bouncy Ball Valentine Printables
SUPPLIES –

DIRECTIONS –
Print out valentines (link here).
Cut out, and using your hole punch, punch out the circles.
Have your child sign the back.
Place the bouncy balls inside.
On the back, place a piece of tape across, so the ball won't pop out.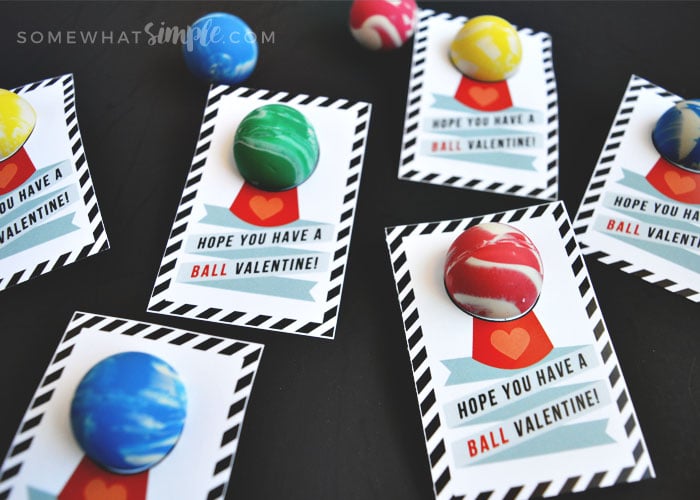 And that's it! I love me a simple + adorable craft!
Now, I highly recommend using the paper cutter for straight lines, and the circle punch for the inside. I tried without them at first, and let me tell you what. My kindergarten teacher would be mortified. It looked awful. So trust me when I say, you're gonna want to save yourself the headache and curse words – just get the darn devices.
Love these darling Valentines as much as we do?
Happy valentine making!
Our readers also enjoyed these posts:

Star Wars Tic Tac Valentines // Just BEE-cause Tags // Glasses Valentines
This post was originally written by Tasha from Creation Corner, but updated in 2017 with a fresh new printable. Tasha was our Kid's Craft Contributor in 2011-2012.