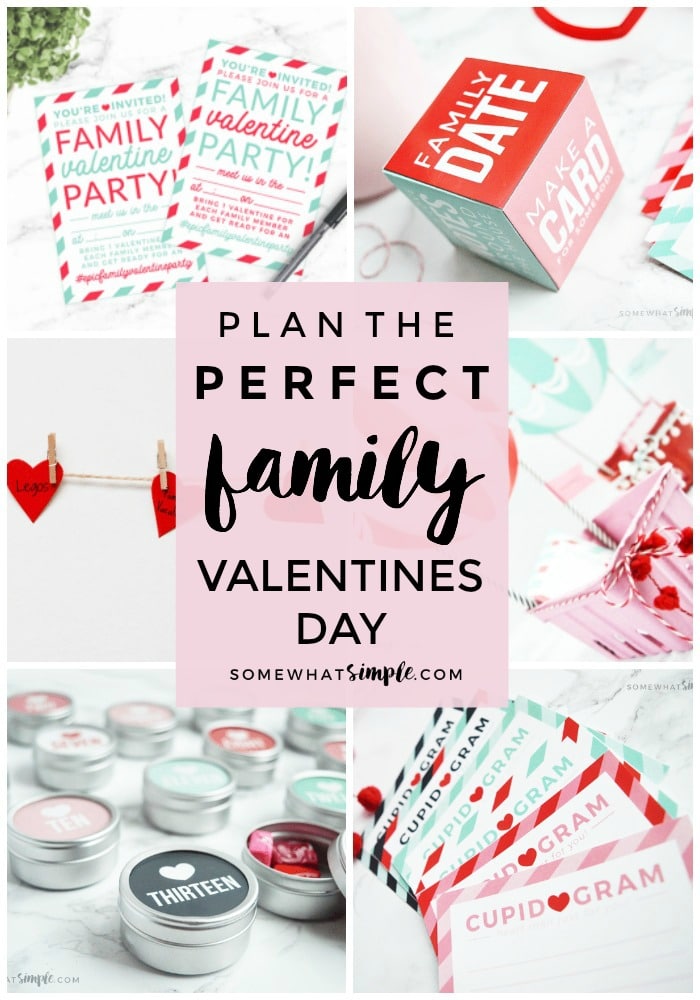 The ULTIMATE family Valentines Day ideas + darling printables to make your preparations simple and FUN!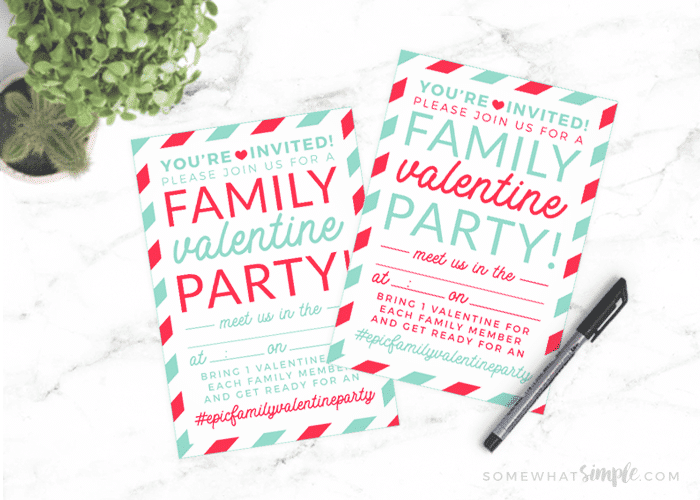 Family Valentines Day Ideas
Looking for some ways to make Valentine's day super fun for your family? We've rounded up our very favorite ideas and put them all in one place, just for YOU! (You're welcome!) Take a look at this short video we made featuring some of our favorite ideas, and then download your FREE Family Valentine Party Invites at the end of the post!
(All links to the ideas in the video are listed below.)
Countdown to Valentines Day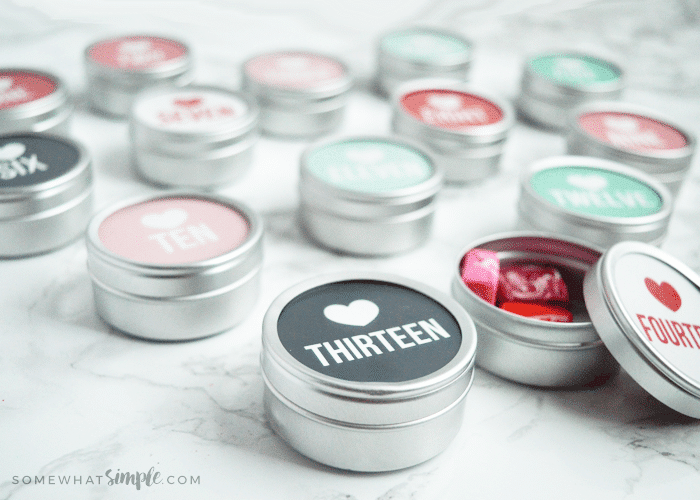 Valentine Advent Tins – Kids are going to love counting down the days until Valentine's with this adorable and simple magnetic Valentine's Day Countdown!
Heart-Shaped Countdown Chain – A fun countdown to Valentine's Day with printable activities your kids will LOVE!
Valentines Games + Activities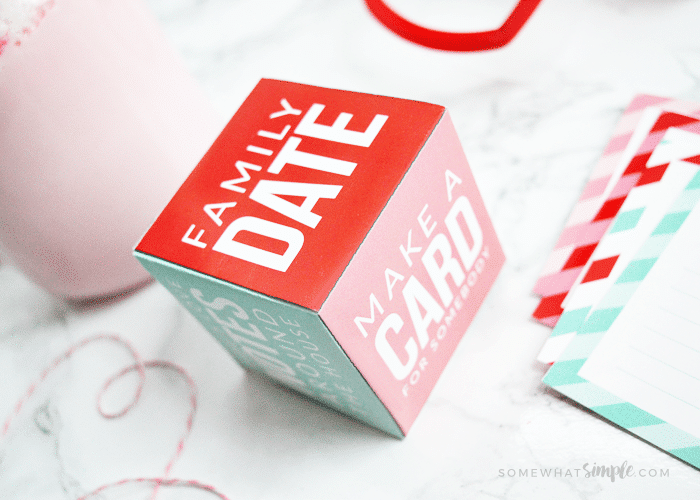 Valentine's Dice – Our fun Valentine's Activity Cube is a super-fun way to get excited about the holiday. The ideas are designed to be simple and open to interpretation – so you can make the activity as simple or extravagant as you'd like!
Heart Attack – A family Heart Attack is a perfect way to spend some time with your family indoors, or, if the weather permits, take this party outside for even more space to get crazy and play around! We have 3 variations on how to play, so pick your favorite way!
Valentine Heart Garland – This project makes a sweet family night- talking with the people you love about all the things you love.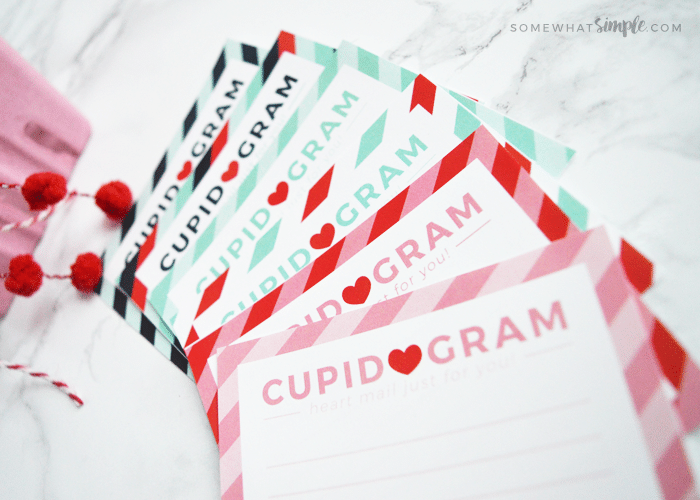 Cupid Gram Stationary – I'm always looking for ways that the kids can say nice things about each other. There is way too much arguing between them, so these little notes might get some eye-rolling from the older ones, but in the end, they'll love it!
Fortune Cookie Coupons – Fill these felt fortune cookies with special "love coupons" for your sweetheart, or fun activities for the kids!
Hot Air Balloon Valentine Boxes – Make one for each family member, then fill them with treats and love notes.
Valentine Treats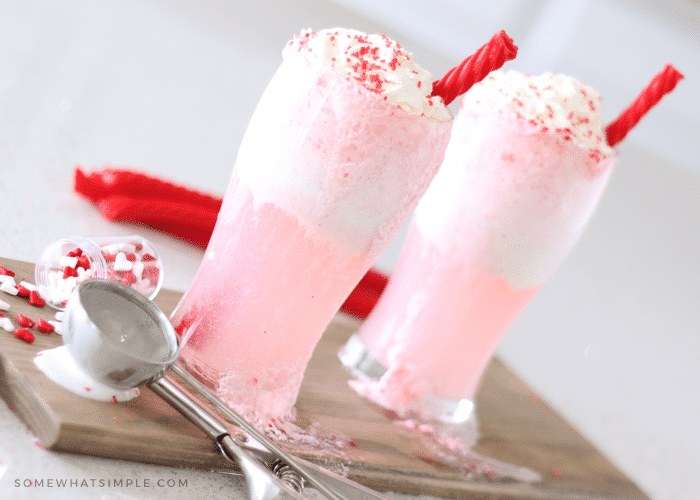 Cupid Floats are a super simple Valentine's Day drink everyone is sure to LOVE!!!
Strawberry Linzer Cookies are simple to make and perfect for sharing with those you love!
Valentine S' more Bites are a delicious treat that are super simple to make!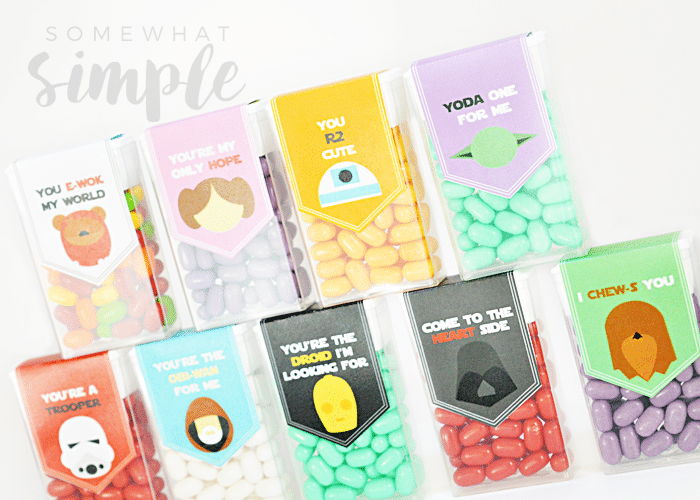 These Star Wars Valentine Tic Tac Labels are not only the easiest Valentine you can make this year, they also happen to be the cutest!
Pink Velvet Waffles are so fun for Valentine's Day and so quick and easy to make!
Heart-shaped Valentine Twinkies are one of the easiest Valentine's Desserts ever!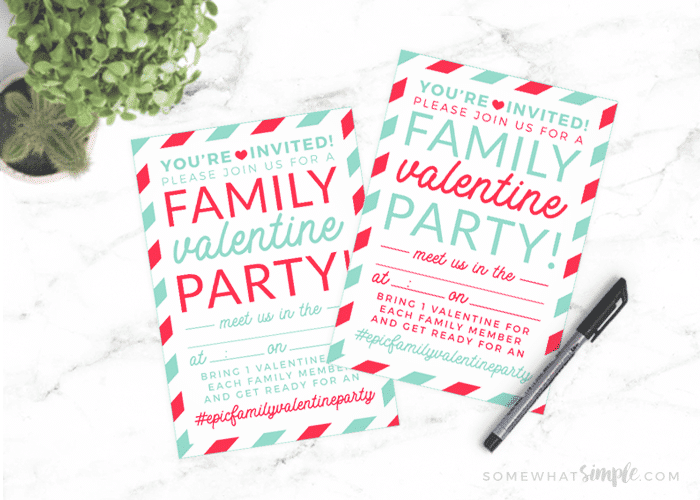 Ready to plan your own Family Valentine's Party?
Download out Family Night Invitations to build excitement and make your celebrations totally "official".
Have a great Valentine's Day!