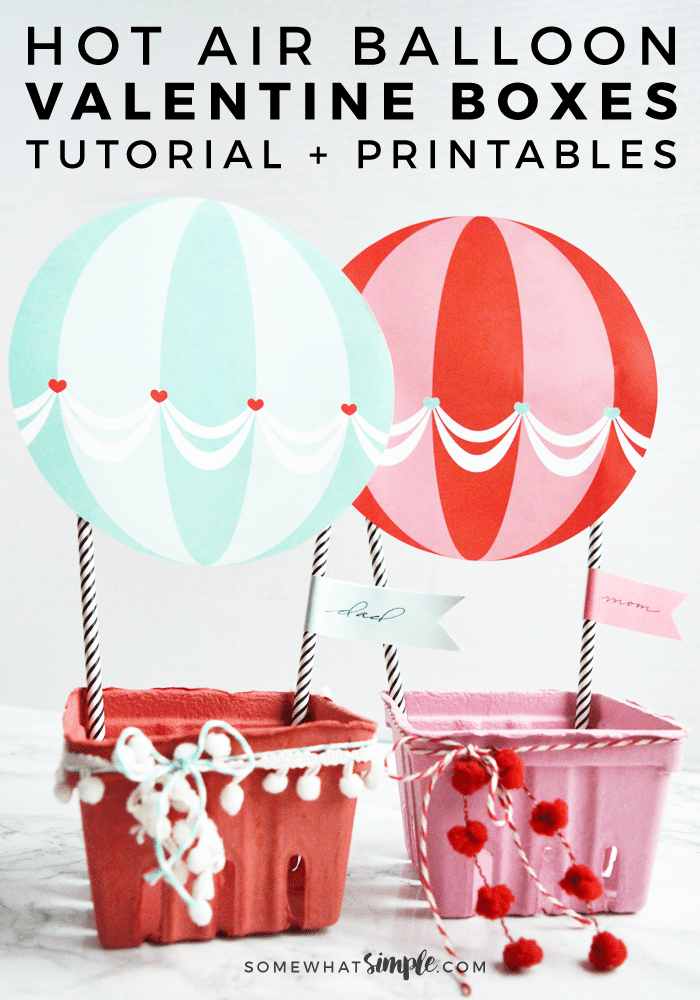 Want to make Valentine Boxes this year that are insanely darling, but super easy and quick to put together? Then you have to check out this adorable Hot Air Balloon Valentine Box idea!
We've shown you some of our favorite printable Valentine Cards – ( We Make a Great Pair + Have a Ball + Yo-Yo Valentines ) – now we're going to show you a fun mailbox to make so your kids can store all the cute cards they come home with!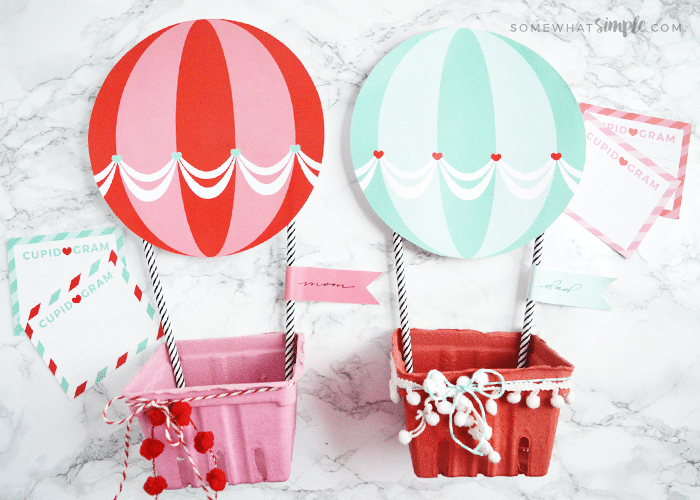 Easy Valentine Boxes
We love how these Valentine boxes turned out! And the fact that it takes no time at all, and only a few supplies (which your bank account will love you for), makes it that much better! These darling Hot Air Balloons would make a great addition to your Valentine's Day party as a place setting, or party favor! Couple them with our matching Cupid Grams and the cuteness factor jumps through the roof! 😉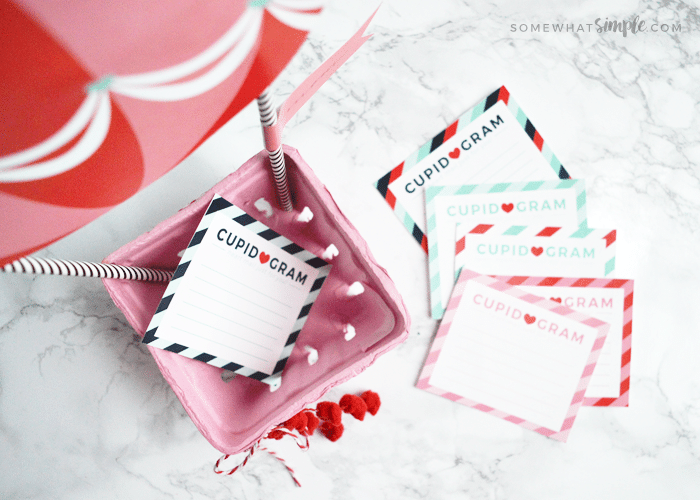 Hot Air Balloon Valentine Boxes
Valentine Box Supplies –
hot air balloon printables (download below)
cupid grams (download below)
small basket (we found ours at Michael's, but you can find similar ones here)
cute straws – 2 per basket
scissors
pen
hot glue or tape (if children are going to be making this, we recommend using tape so they don't get burned)
ribbons and/or decorative string (optional)
How To Make A Valentine Box –
First, print off and cut out a Hot Air Balloon Valentine Box printable for each person.
Write the name on the flag, and then glue around one of the straws.
Hot glue or tape the straws onto the back inside corners of the basket.
Hot glue or tape the balloon onto the tops of the straws.
Embellish your basket with ribbons and string if desired.
Optional: Fill out a Cupid Gram, and place inside the basket, along with treats or other Valentine's goodies!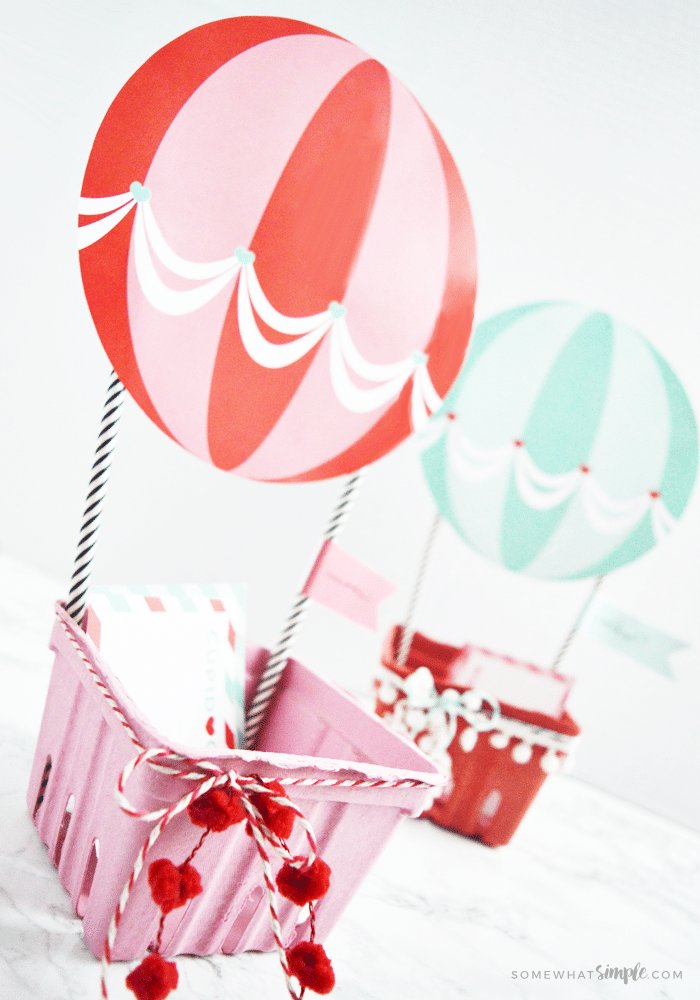 It really doesn't get much simpler (or cuter!) than that!
We are using ours for our family Valentine's Day party – each person will have their own basket, filled with Valentines from Mom + Dad, plus little treats. I'm planning on having everyone fill out a Cupid Gram for each family member – I'm always looking for ways that the kids can say nice things about each other. There is way too much arguing between them, so these little notes might get some eye-rolling from the older ones, but in the end, they'll love it!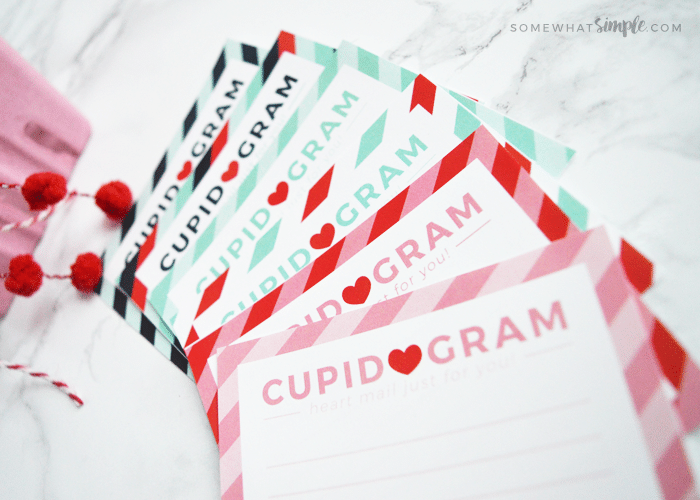 Want to make these Valentine Boxes for your class or Family Valentine's Day party?
Happy Valentine Box making!