We're all about keeping things cute + simple around here, and these Yo-Yo Valentines do just that!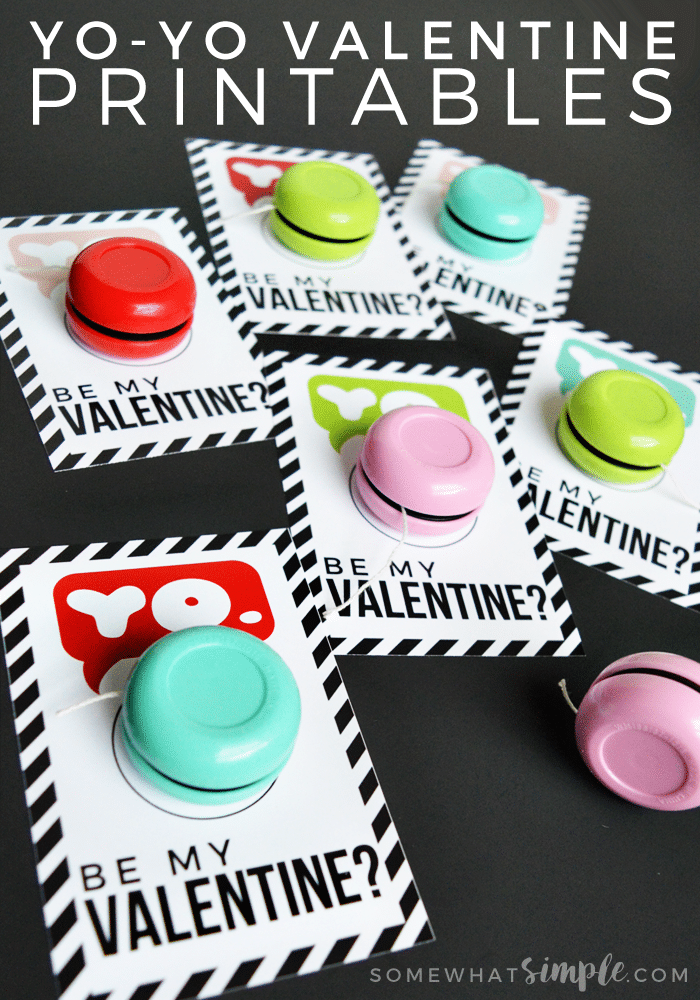 These Valentines make my heart burst. They're simple, yet adorable, and it'll take you no time at all to create these! Grab your supplies, and let's get started!
Yo-Yo Valentines Printable
supplies:
Valentine Printables (click here to download)
Yo-Yo's (I found mine at Walmart in the Valentine section, but you can find similar ones here)
Paper cutter or scissors
Tape
directions:
Print off Valentines
Cut out
Tape on yo-yo's
Aaaaaand that's it. Guys. I was not kidding about how blasted easy these were to make!
CLICK HERE TO GET YOUR HANDS ON THIS DARLING PRINTABLE!
Hope these make your Valentine's Day preparations go a lot smoother! xoxo
Our readers also enjoyed these posts:

Star Wars Tic Tac Valentines // Just Bee-cause I Love You Tags // Glasses Valentines