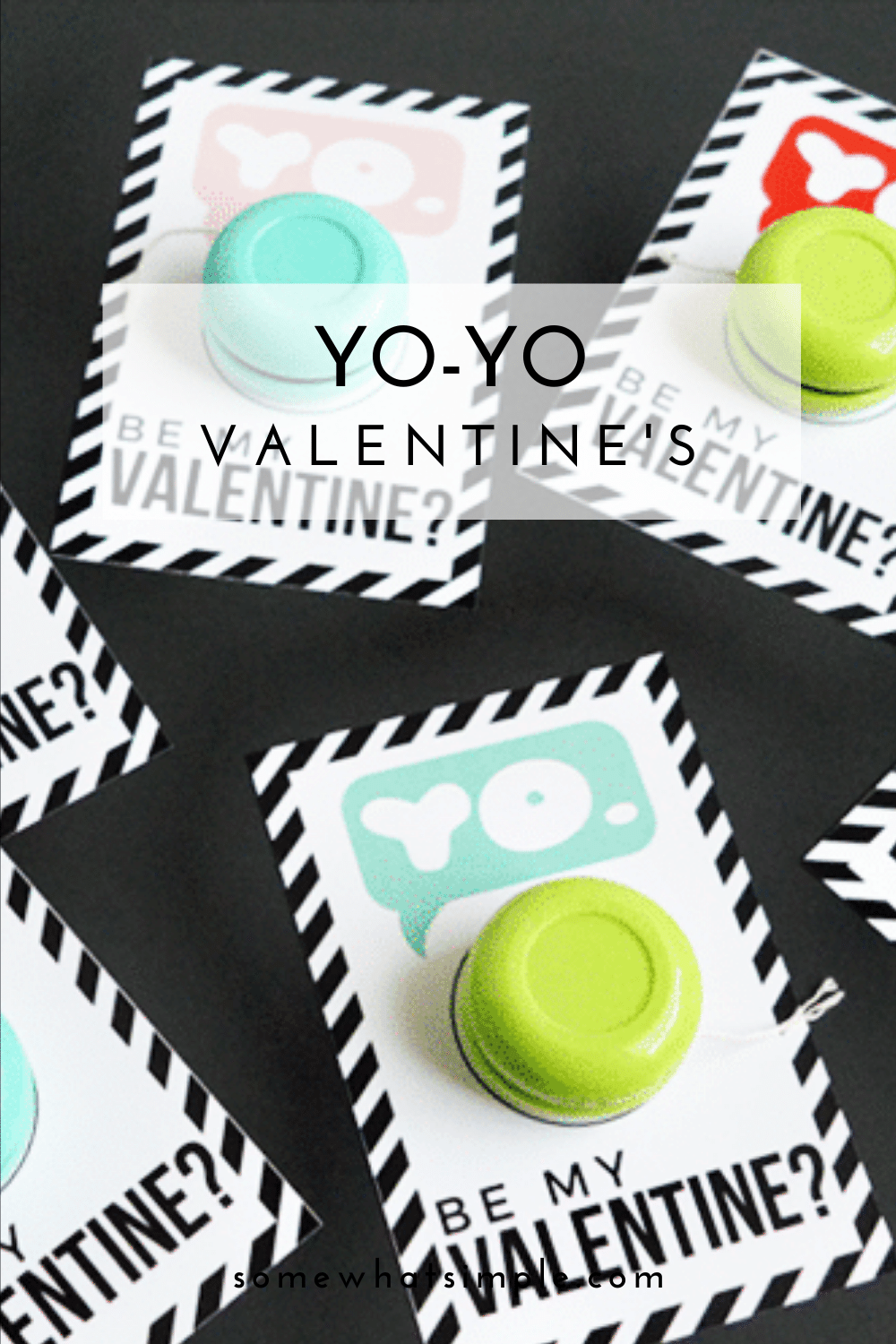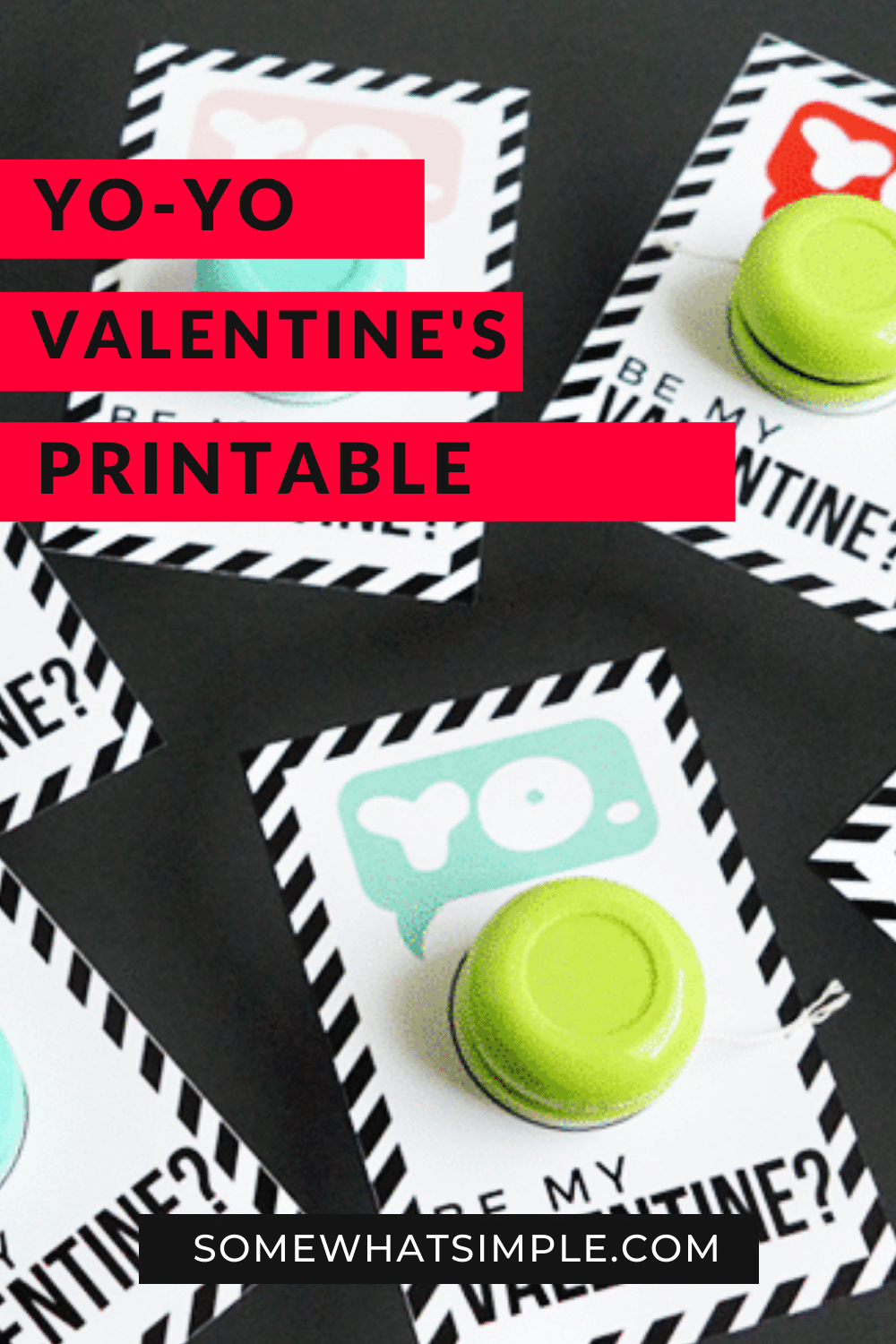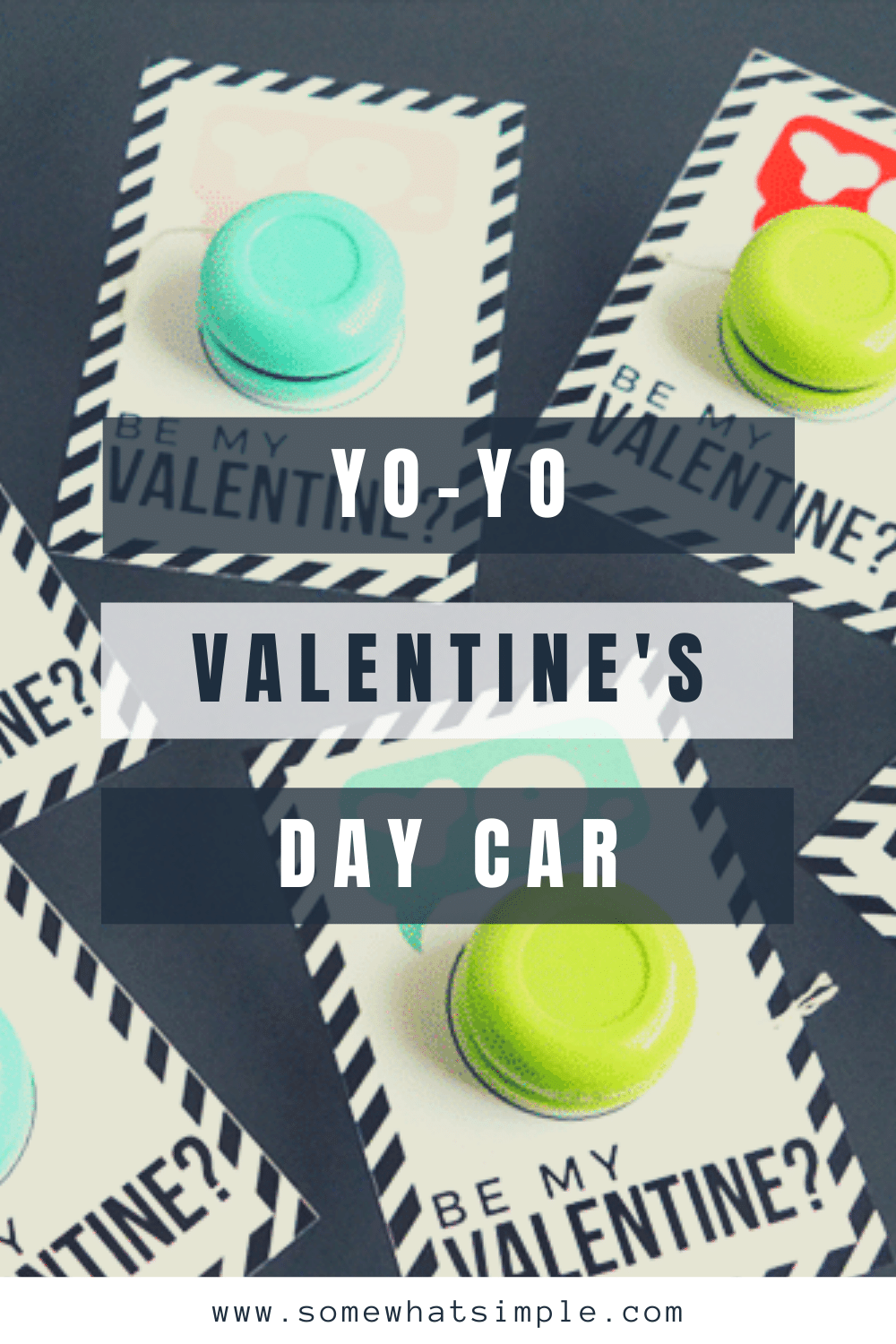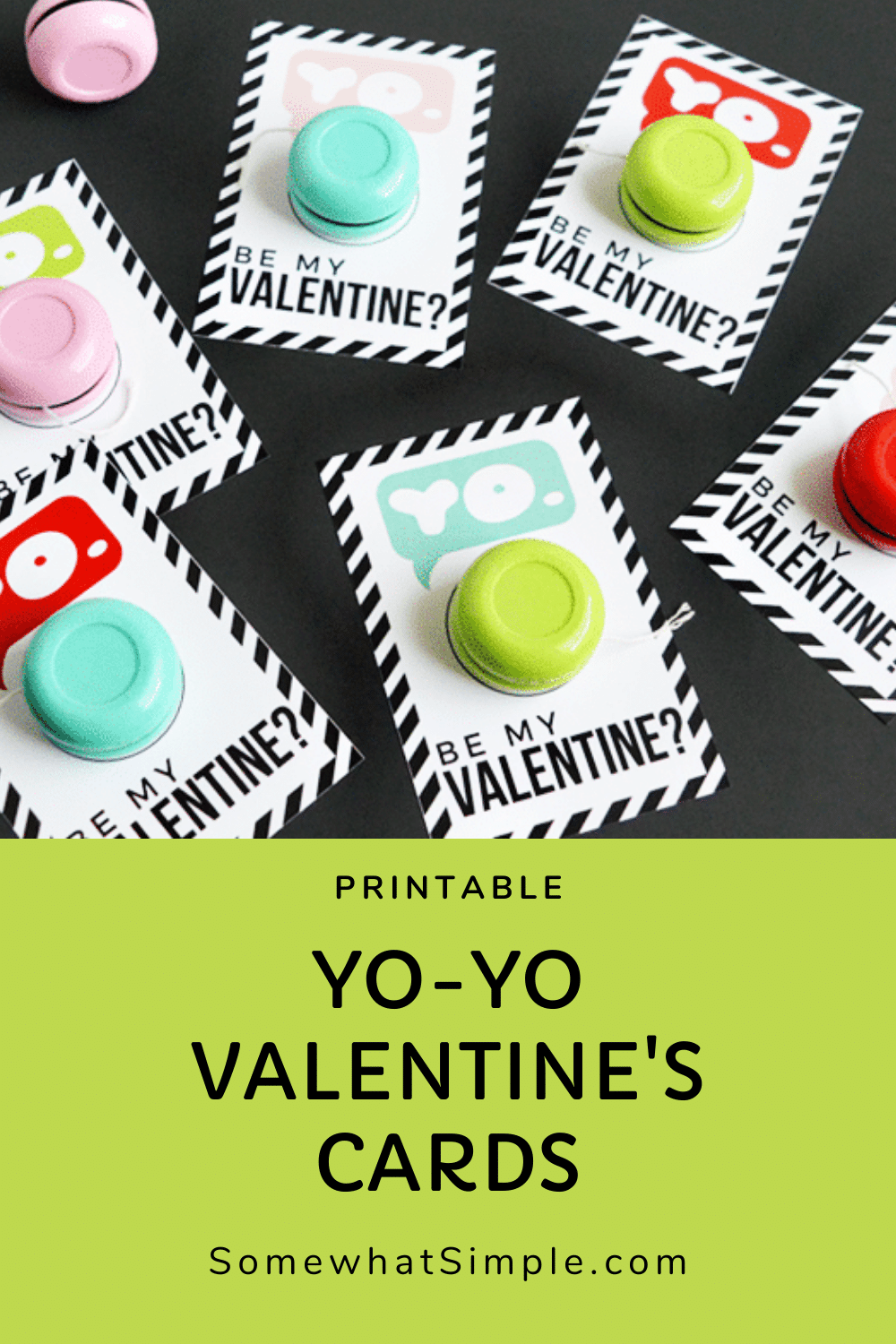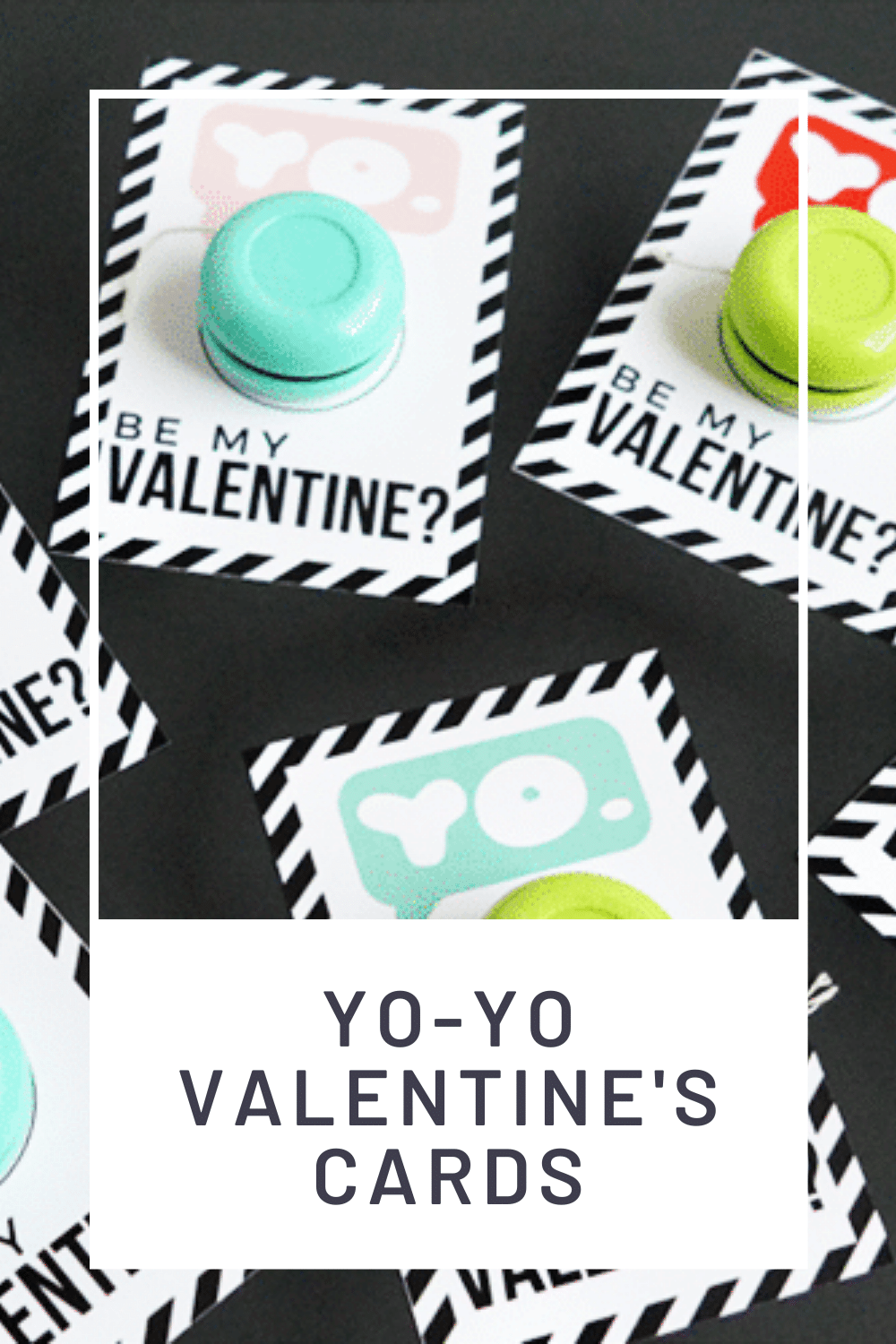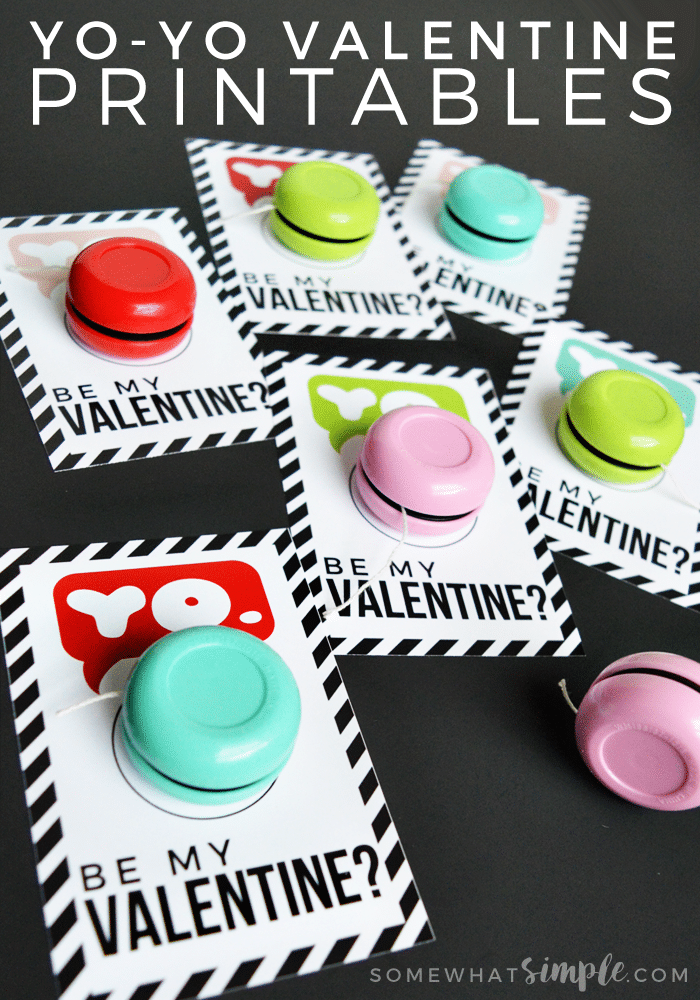 We're all about keeping things cute + simple around here, and these Yo-Yo Valentines Printables do just that!
If you loved our BeeCause I Love You and We Make A Great Pair Valentines Printables, you'll definitely love these Yo Yo Valentines too! Darling, simple, and fun!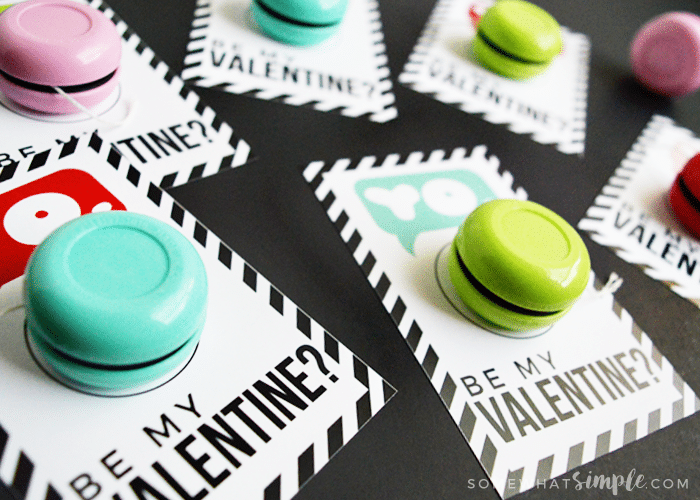 Easy Valentines Printables
My 2nd grader is not a fan of Valentine's Day. He says it's for girls and that passing out pink and red cards with hearts is stupid. He doesn't complain about all the candy he gets with those cards when his classmates pass out their Valentines, but the poor guy was in need of something a little less frilly.
And so we created these –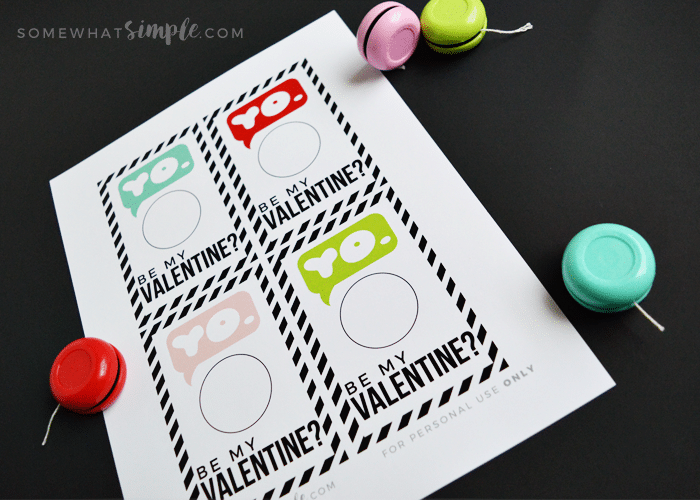 Printable Valentine Cards for Boys
I mean, aren't they just so fun?!
These printable Valentines make my heart burst. They're simple, yet adorable, and it'll take you no time at all to create these! As soon as I mentioned the idea to my son, he was all over it! When he saw the completed card I made as a prototype, he was even happier! In fact, I've never seen him so happy to give Valentines to his classmates – this year is going to be amazing!
Want to win mom of the year in your home too? Then grab your supplies, and let's get started!
More Valentine Printables for Boys-

Yo-Yo Valentines Printable
SUPPLIES –
Valentine Printables (download below)
Yo-Yo's (I found mine at Walmart in the Valentine section, but you can find similar ones here)
Paper cutter or scissors
Tape
DIRECTIONS –
Download, print off, and cut out each Valentine card.
Have your child sign their name on the back.
Tape on yo-yo's.
Aaaaaand that's it.
Guys. I was not kidding about how blasted easy these were to make!
CLICK HERE TO GET YOUR HANDS ON THIS DARLING PRINTABLE!
Hope these make your Valentine's Day preparations even better this year! xoxo