Here is a fun family Valentine activity your kids are sure to love!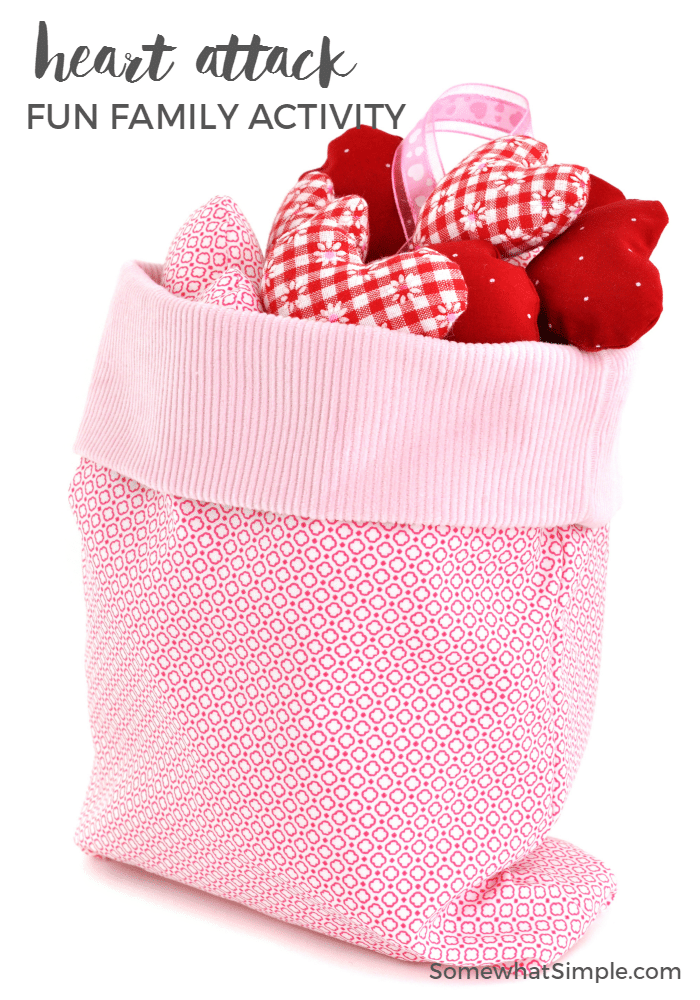 Several years ago I was having a conversation with a friend of mine who mentioned a fun memory she had of visiting her grandma's house. She said her grandma kept a small glass dish on a side table in her living room with some stuffed fabric hearts inside the dish. My friend said her and her siblings would use these hearts to toss at one another in a fun game their grandma called "Heart Attack". I loved this simple idea so much, I decided to try it out with my family this month when the world is focused on hearts and all things love! I think it is our new family Valentine's tradition!
This is a game that can obviously be played year-round, and you can get as fancy as you'd like! When planning this activity for my family, I thought, "If a small glass dish with a few fabric hearts can strike up a good memory for my friend, imagine what fun my kids could have if we made a lot of hearts and then made blanket forts and formed teams for an all-out war?!"
So that was precisely what we did.
A family Heart Attack is the perfect way to spend some time with your family indoors, or, if the weather permits, take this party outside for even more space to get crazy and play around! Here are 3 variations on how to play:
Family Valentine Activity – Heart Attack
For each of these activities you'll need some Fabric Hearts. You can make your own by stuffing your fabric with some batting. (Or, make some heart-shaped bean bags – those are a lot more fun to toss!) If you don't want to make your own, buy them HERE, HERE or HERE.
Variation 1: Hide and Seek
This one is especially good for the younger kids. Hide a certain number of hearts around the room and let the kids find them! The person with the most hearts collected when all the hearts are found wins!
Variation 2: Tag/Dodge Ball
Give everyone at least one heart. Run around and toss them at each other. If you get hit by one, you're out! If you catch it, the person who tossed it is out! Last man standing wins!
Variation 3: This Means War
Build two blanket forts on opposite sides of the room. Split into teams and have each team hide behind their forts. Split the hearts up equally and set a timer for 1 minute. Each team tosses their hearts to the other team's fort as fast as they can. When the timer goes off, the team with the least amount of hearts in their fort wins!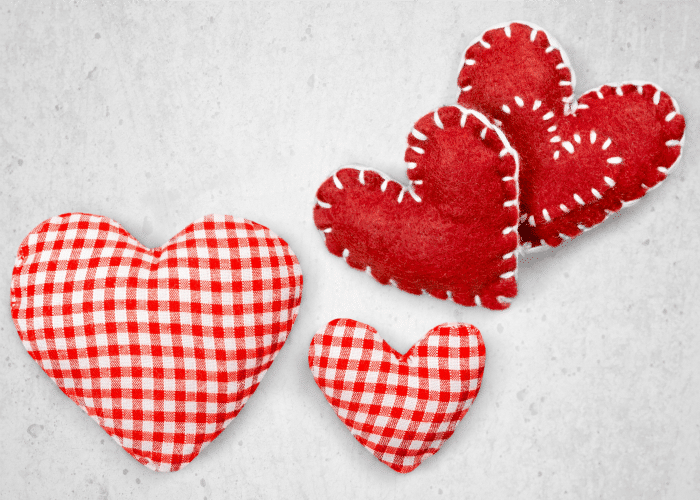 Have a happy Valentines Day!