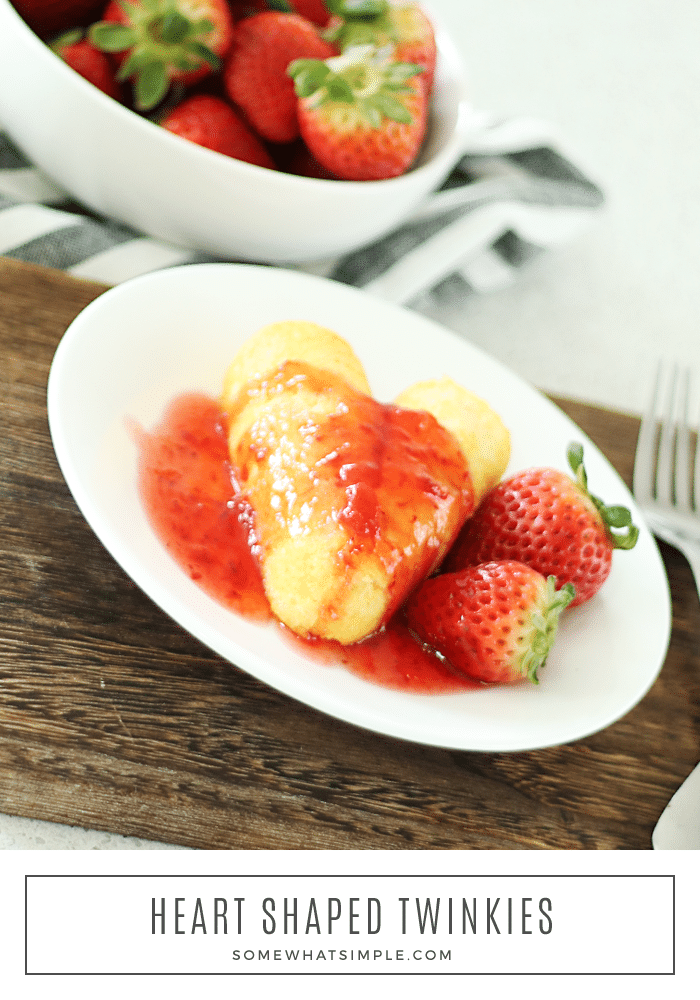 Your kids will love these heart-shaped Valentine Twinkies! They are seriously one of the easiest Valentines Desserts ever!
Heart-shaped foods might be my favorite way to have a little fun in the kitchen! Mini heart donuts, heart-shaped dinner rolls, and chocolate heart cakes are a few recipes we love to make around Valentine's Day. But if you're looking for something even EASIER, you've gotta try these Valentine Twinkies!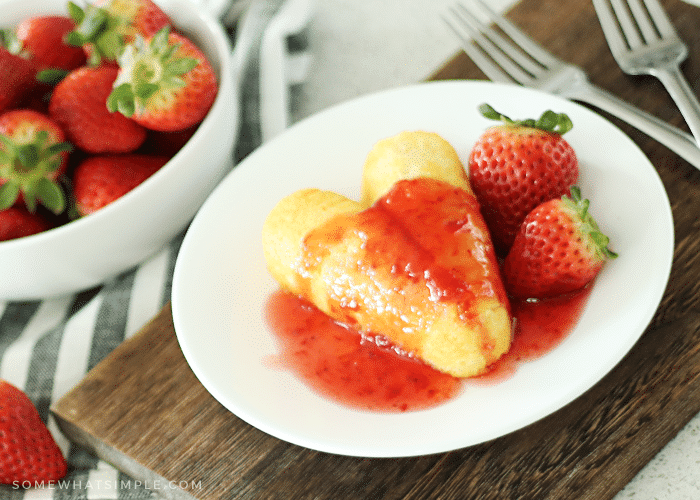 Valentines Desserts – Heart Shaped Twinkies
Valentine Twinkies are such fun Valentines desserts! They are a quick and easy twist on your favorite strawberry shortcake recipe. You only need a few items (you might even have everything in your pantry already!), and in just a few minutes, you've got yourself a darling treat that is fun and festive!
How to Make Twinkies into a Heart
For each serving, you will need 2 Twinkies removed from their packaging. With a sharp knife, cut each Twinkie on the diagonal, as shown below –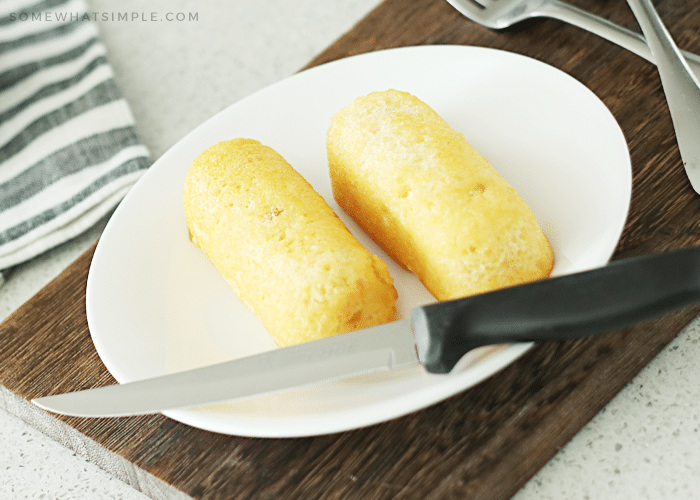 Push the 2 parts of each Twinkie together to hid the cream filling, forming a heart. Top the heart shaped Twinkies with fresh strawberries and strawberry sauce.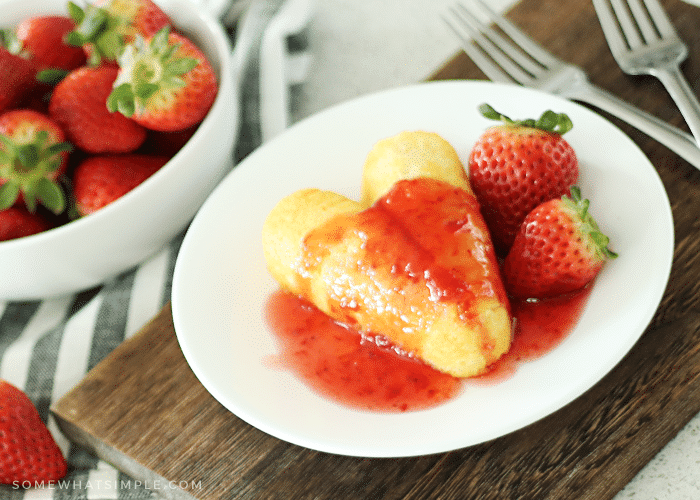 For the strawberry sauce, I like to use some strawberry topping that you find with the ice cream sundae toppings. (It comes in a jar.) You can use strawberry syrup or even strawberry jam that is watered down just a bit so it drizzles over the Twinkies better.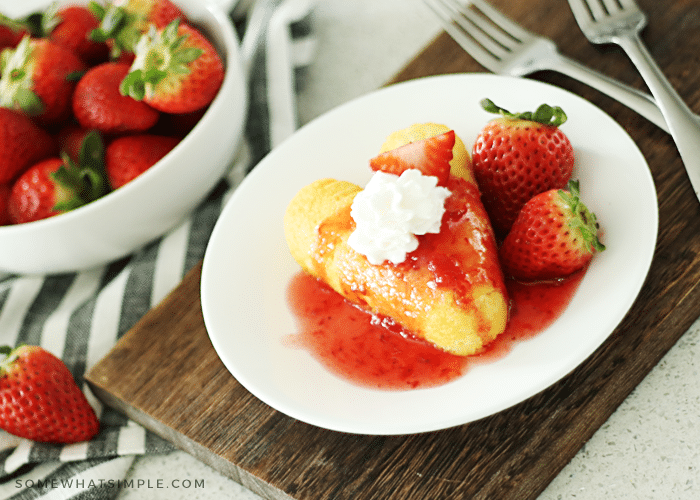 See? So cute!
More Valentine Desserts You'll Love –
Heart Shaped Twinkies
Valentines Dessert - Heart Shaped Twinkies
A simple treat that kids (and your pocket book) will love!
Ingredients
Twinkies

Strawberry Topping or Syrup

,

diluted with a little water so it drizzles easier

Sliced Strawberries

,

optional for garnish
Instructions
Cut your twinkies diagonally.

Arrange in a heart shape.

Drizzle with strawberry topping.

Garnish with strawberries.
Nutrition
Other Notes
I love a budget-friendly treat that takes very little time to make my kids happy! Definitely a #MomWin for sure!
Have you ever made these? Is there anything you do differently?
(I'm going to try using Chocolate Twinkies next!)
Leave us a comment in the section below. We'd LOVE to know your thoughts!
We hope you have a happy Valentine's Day!