These Valentine S'more Bites are a delicious treat that are super simple to make!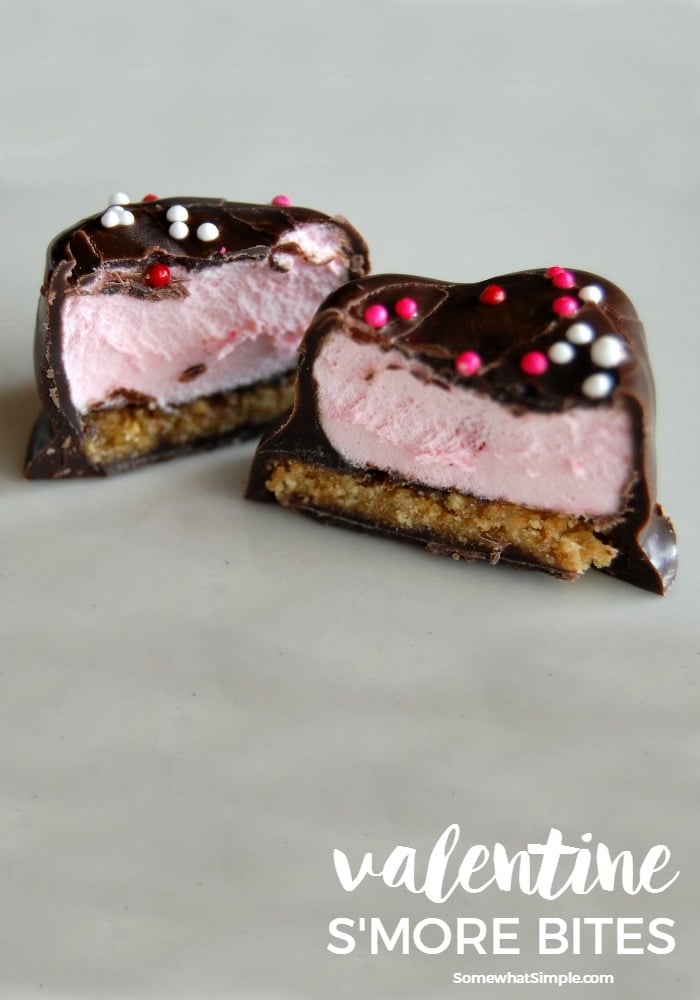 Since S'mores happen to be one of my most favorite treats, I was excited to find  some cute heart-shaped marshmallows at the grocery store, just in time for Valentines Day! (Aren't they cute?) I was even more excited when I turned them into yummy Valentine S'more bites, the perfect heart-shaped treat! My whole family LOVED these, even my not-so-sweet-toothed husband! Not only are they delicious, they are also easy to make- here is the recipe:
Valentine S'More Bites
INGREDIENTS:
*Amazon Affiliate links included for your shopping convenience
If you're a visual learner like me, take a look at the video we made of the step by step process:
DIRECTIONS: 
In a small bowl, mix the melted butter and graham cracker crumbs together. Spread the graham crackers evenly into a foil lined 9×13 pan. Press down firmly using the back of a spatula and place into the freezer for about an hour.
Remove the pan from the freezer and then take the graham crackers out of the pan by pulling the foil up. Set the foil and graham crackers on the counter.
Use a mini cookie cutter to cut out heart shapes from the graham crackers.
Dip the very bottom of the marshmallows into melted dipping chocolate and place them on top of your heart-shaped graham cracker crust.
Wait for that to cool. You can stick them in the freezer if you're impatient like me!
Dip the whole thing back into the dipping chocolate and place it on wax paper.
Top with sprinkles or decorate how ever you like!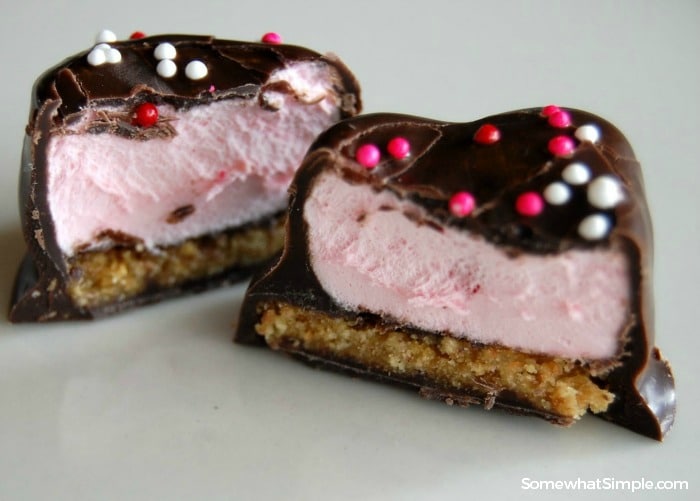 ENJOY!!!