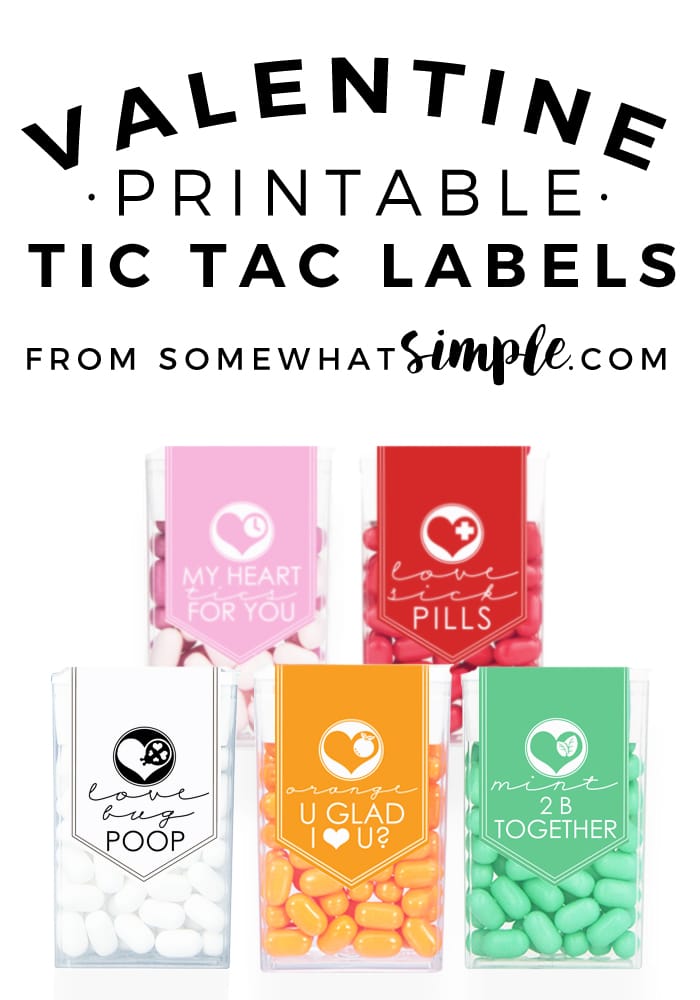 These Tic Tac Valentines are not only the easiest Valentine you can make this year, they also happen to be the cutest!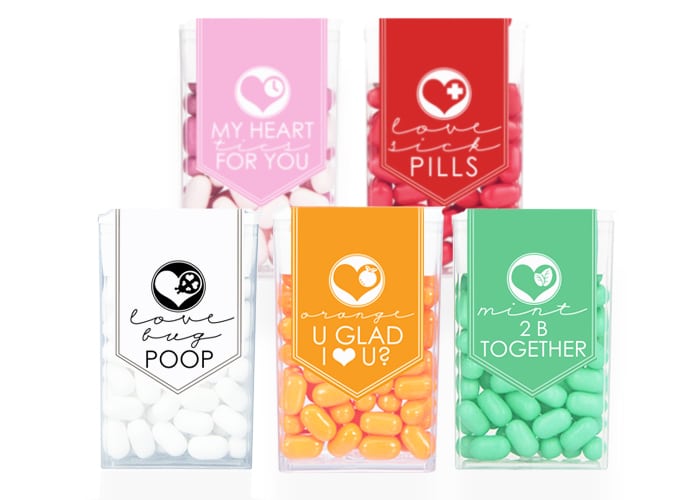 You guys. I love you all. The fact that I received several requests to make Valentine's Tic Tac labels left me blushing! I'm so glad that you are enjoying all these fun and quirky labels! So, to go along with the Halloween Tic Tac Labels and the Christmas Tic Tac Labels, I am now adding Valentine's Day Tic Tac Labels to the collection!
It took me awhile to come up with something that worked for Valentine's. I couldn't make Cupid Poop, 'cuz, that would be gross. Dove Poop was just too realistic. I was hitting a brick wall- there wasn't much to go off of when it came to Valentine's Icons! So after awhile I decided to make the Tic Tacs themselves Valentines, so hopefully that won't disappoint!
You ready to get started? SWEET.
TIC TAC VALENTINE LABELS
MATERIALS:
*If you'd like to get even fancier, print these off on sticker paper, and eliminate the need for a glue stick. ?
NOTE:
DIRECTIONS:
Cut out labels.
Glue the labels on the Tic Tacs
…that's it!
And when you're done, you have these adorable Valentines to share with family, friends, or that special someone! 'Cuz nothing says "I Love You" like Love Bug Poop. 😉 They're perfect for all ages, everyone so far has gotten a kick out of them!
Hurry and grab your copies TODAY 'cause they will only be free for 1 Week!!!!
So go. Spread the Tic Tac love. And have a fantastic Valentine's Day! x o x o – Sarah