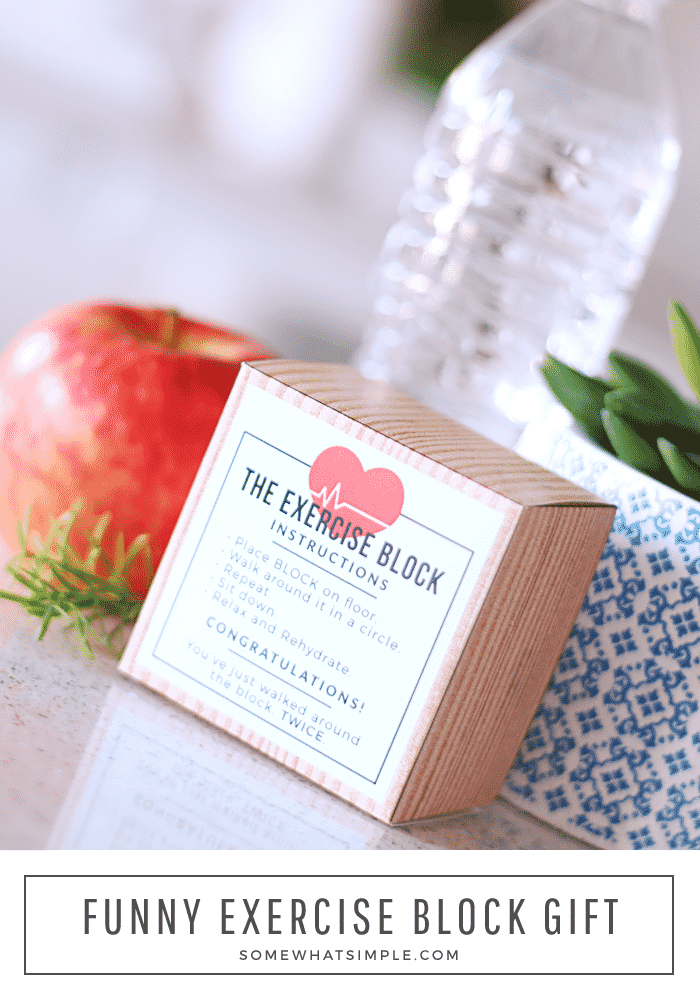 Here is a very simple project that should get a few laughs! I call it the "Exercise Block", and before any of you tune me out, let me just say that this is funny, no exercise required!
NOT exercising is kind of our thing around here! (Ain't nobody got time for that!) We've shared our Gym vs. Sweatpants Quote, our Chubby Unicorn Printable, as well as our Funny Dieting Quote, but this exercise block just might be our favorite "Anti-Exercise" printable we've created to date!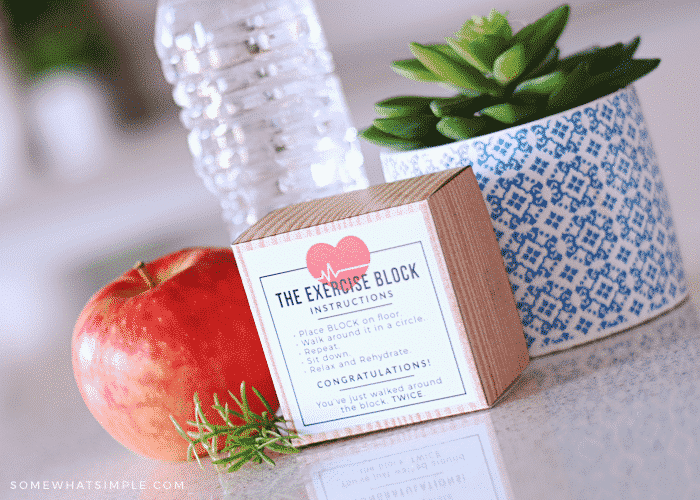 Funny Exercise Block Gift
Anyone else sitting here thinking that summer is about 2 seconds away from happening and yet, our body still isn't "Summer Ready?" It's ok, my friends, I'm right there with you!
This exercise block printable is a fun gift idea for someone who needs a good laugh or pick-me-up! I've made these in the past by sanding, painting and mod podging wooden blocks… but our newest design is even easier than that!!!! Simply download and print the file below, cut and assemble the paper to resemble a block, and you're good to go!
Here is what the exercise block says –
Instructions –

Place block on floor.
Walk around it in a circle.
Repeat.
Sit down.
Relax and rehydrate.

Congratulations!

You just walked around the block. TWICE!
and here is how to make it –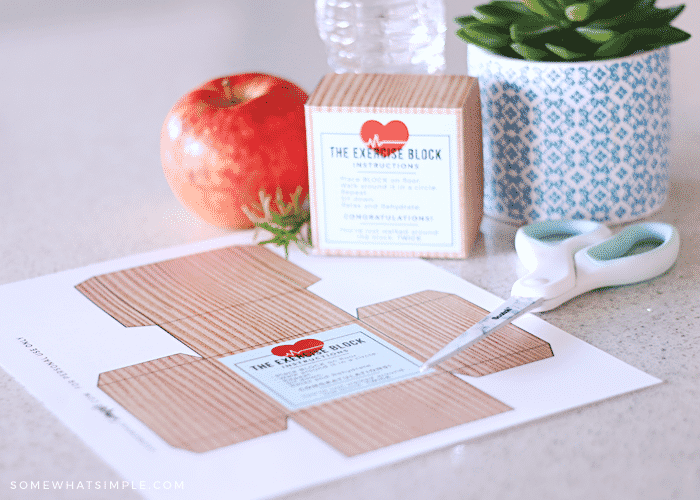 How To Make An Exercise Block
MATERIALS NEEDED –
free printable (download below)
cardstock
scissors
tape or glue, optional
DIRECTIONS –
Download the free printable and print it onto cardstock.
Cut the box out and fold along the lines to form a cube.
Tape or secure each tab, optional.
… and that's it!!!
That's my kind of exercise!
Want to make your own? Simply enter your email address below to grab your free printable!
ENJOY!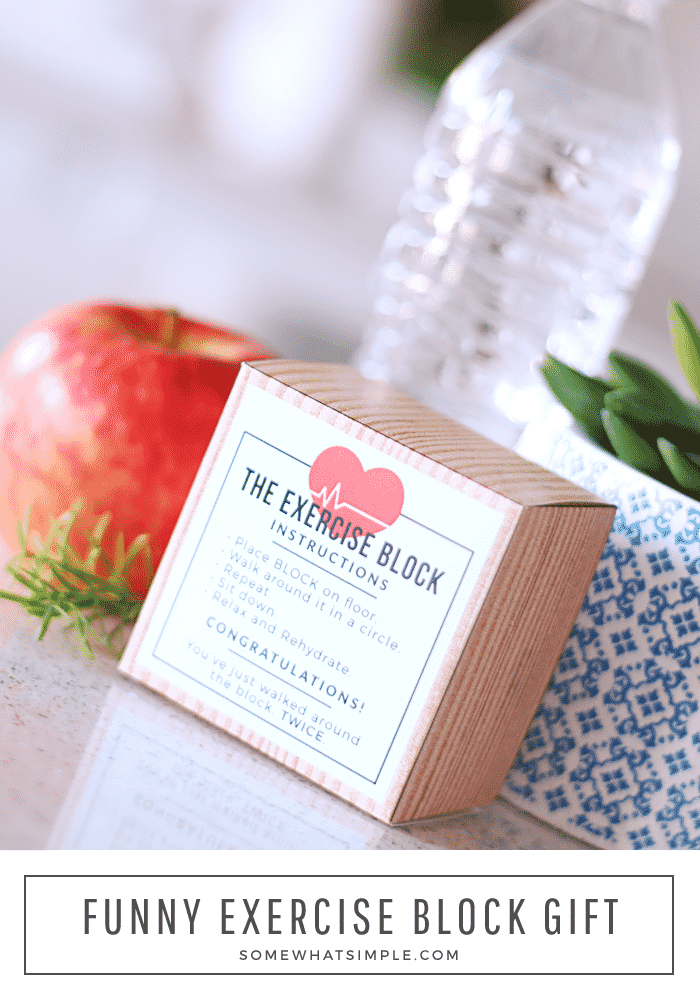 This post originally published in 2010 and updated with a new printable in 2019.