Anyone have a New Year's Resolution to exercise more? Here is a very simple project that should get a few laughs if you make one for your home. I call it the "Exercise Block" and before any of you tune me out, let me say that this is funny, no exercise required! Take A Look: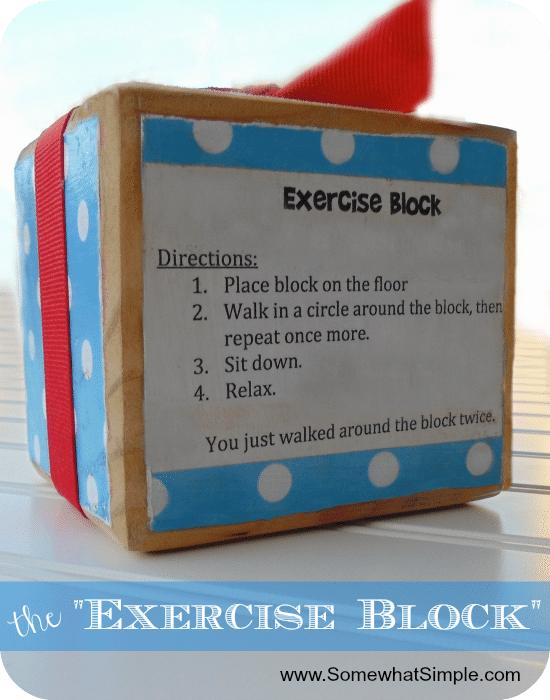 Materials Needed:
1 block of wood (mine was a 4×4.) I bought this wood at Lowes and they cut it for me for free!
Scrapbook Paper
Mod Podge
Sponge Brush
Ribbon
Printed Directions
Directions:
1. Cut 6 squares of your scrapbook paper to fit your block of wood
2. Mod Podge the paper to the sides of the block. Let it dry completely.
3. Mod Podge your Directions Sheet to one side of the block, then let it dry completely.
4. I chose to distress the edges with a sander just a bit, but that is up to you. Now just pick a ribbon and tie it up with a bow.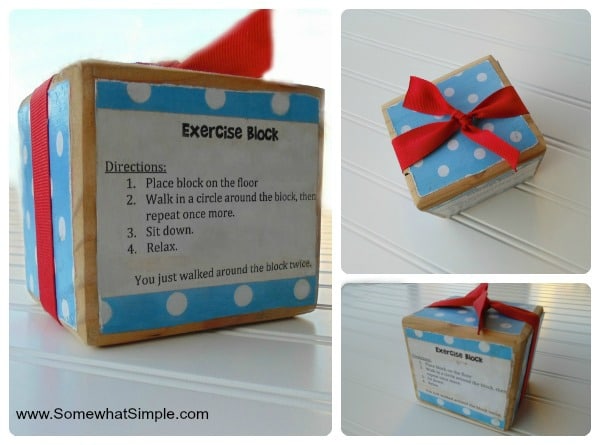 And that's it!!!!
My kind of exercise!
This post was sponsored by Lowes. All opinions are 100% my own. Come back tomorrow for a fabulous giveaway from Lowes you definitely won't want to miss!