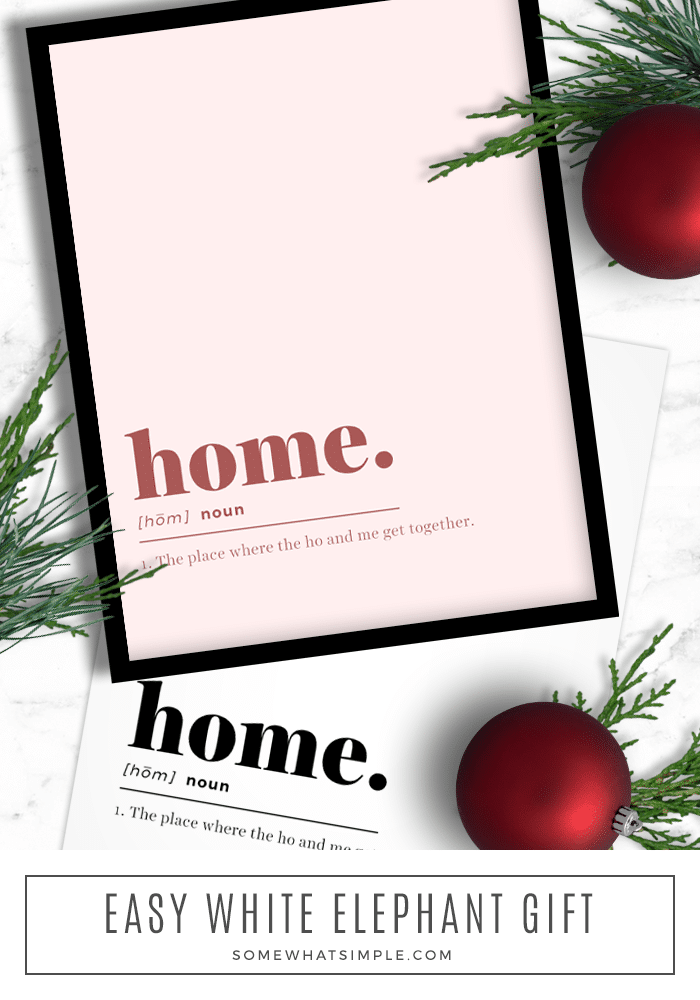 A creative white elephant gift for adults that is both simple and hilarious! Download, print, frame, and you're good to go!
CONTENT DISCLAIMER: If you're looking for a creative white elephant gift idea for an adult gift exchange party, this is a great idea you are sure to love. But if reading mature content makes you blush or uncomfortable, or if adult humor is not your thing, you might want to skip this post.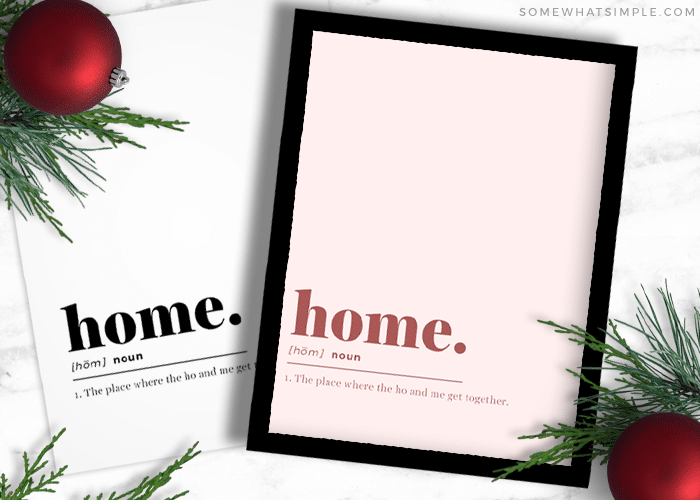 Creative Adult White Elephant Gift
Last year for our couple's Valentine's Day party, my husband and I asked each couple to bring a white elephant gift. I always LOVE seeing the random items people come up with, and this gift exchange was no exception!
The gift Rob and I brought was this a funny framed quote that my brother in law made up. He is definitely the clever one in the family! Take a look: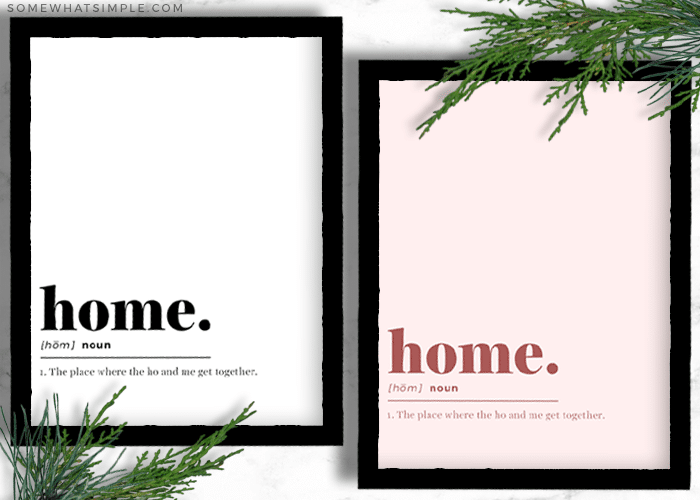 This creative white elephant gift idea was meant to be a total joke, but ended up being the hot item of the night! In fact, it was stolen several times throughout the night.
It was so popular, I have been asked to make several more of these since the party for friends who were there and wanted one for their own home! Because it was so popular, I decided to create a minimalist print of the quote so you can take it to your next party.
Printable White Elephant Gift
If you're looking for a creative white elephant gift idea that no one else will have, then you're in luck! Plus, it doesn't get much easier, or inexpensive, than this. We've created a printable that is available in our shop! Just download the file, then print & frame it and in less than 5 minutes, you're done!
Click HERE to grab this White Elephant Printable.
Other Creative Christmas Gift Ideas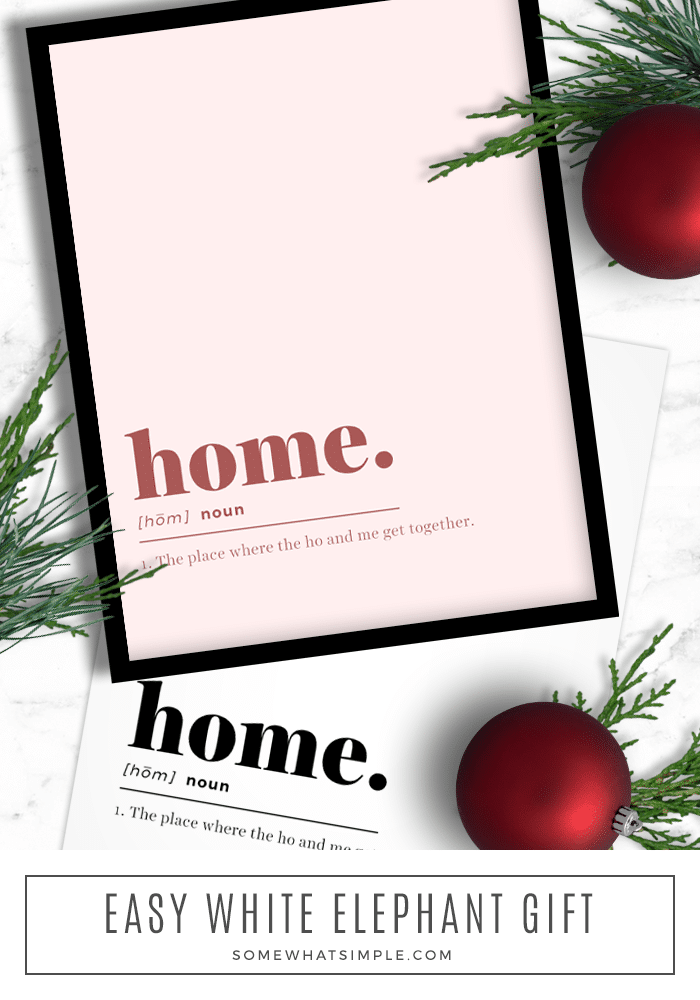 This idea originally published on Somewhat Simple in March 2010 but it was updated in December 2020.