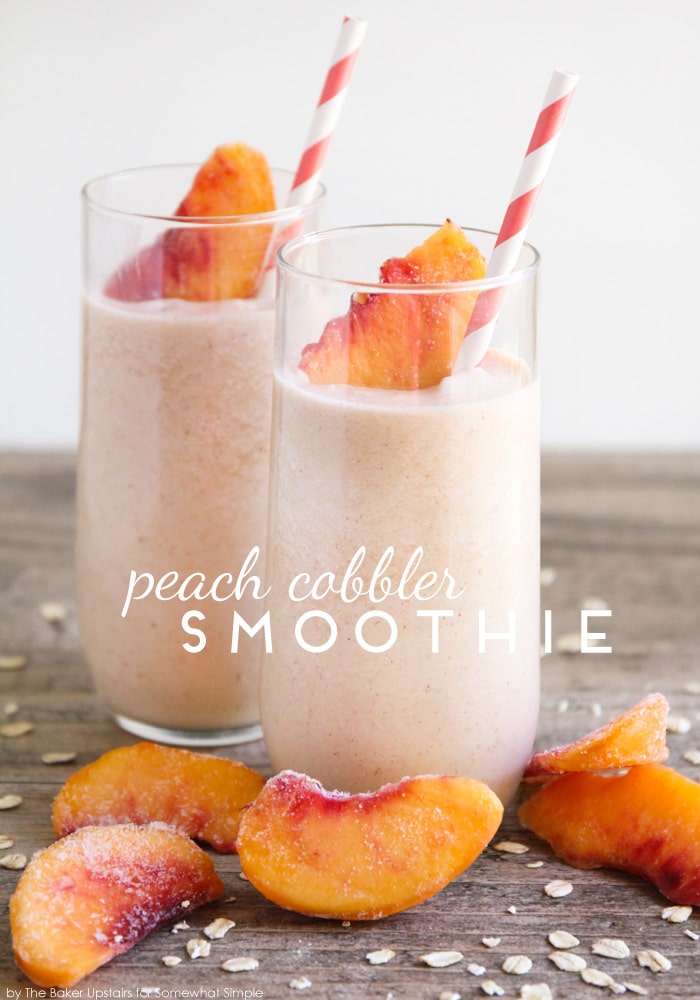 When I was growing up, my mom didn't make a lot of desserts. She was really into healthy eating and didn't have much of a sweet tooth, so most nights we just had fruit with our meal and called it good. Occasionally, though, she would bake a peach cobbler using fresh or canned peaches from our backyard trees, and to me it tasted like heaven! I have such wonderful memories of all those peach cobblers over the years, and to me they are the epitome of comfort food.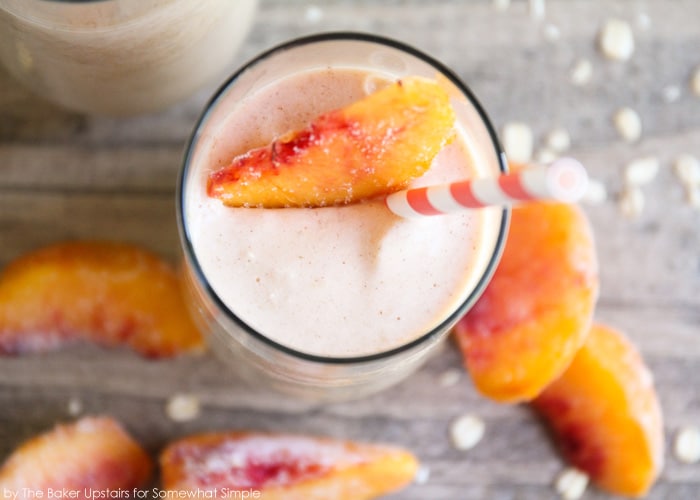 My parents moved away from the house with the peach trees when I was a teenager, but luckily my mother in law has peach trees in her yard and shares her bounty of peaches with my little family every year. We bottle a lot of them, but I always make sure to freeze a bunch to use for smoothies all winter long. My kids love them, and I love how much nutrition I can pack into them. This peach cobbler smoothie tastes just like my favorite dessert as a child, but I love that it's super healthy and filling and give the kids energy to keep playing all day long. This is definitely a new favorite with my family!
Peach Cobbler Smoothie
INGREDIENTS:
2 cups frozen peach slices
1 – 1 1/2 cups milk (almond, coconut, or regular milk would all work fine)
1 teaspoon cinnamon
1 teaspoon vanilla
3 tablespoons old fashioned oats
1 tablespoon ground flax seed
1-2 tablespoons honey (I like things very sweet so I used 2)
DIRECTIONS:
Add the peach slices, 1 cup milk, cinnamon, vanilla, oats, flax seed, and honey to a blender.
Blend until smooth.
Add additional milk as needed to reach desired consistency.
Enjoy!