Try this refreshing and easy Watermelon Punch Recipe at your summer picnics and BBQs. Nothing goes to waste because you turn the watermelon into a fun serving bowl!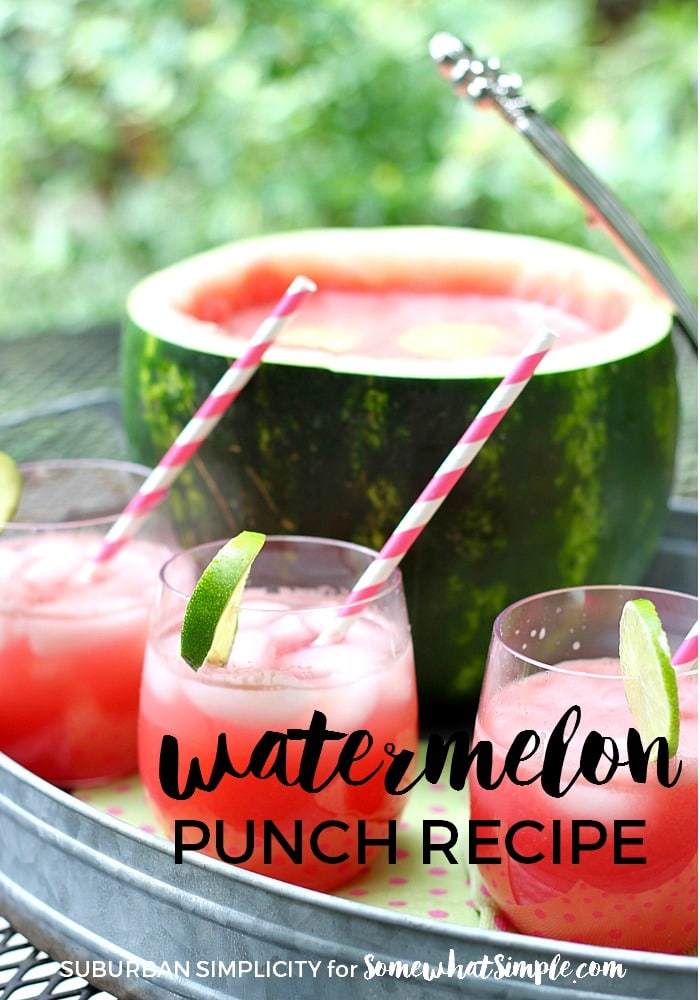 This Watermelon Punch Recipe brings me back to my childhood – snacking on juicy slices of watermelon while my brothers and I ran around the backyard, sticky sweetness dripping from our faces… it doesn't get much better than that!
I like the fact that this Watermelon Punch Recipe is not only refreshing, it's a healthy alternative to sugary, artificially sweetened drinks because it's full of vitamin B, antioxidants, potassium and calcium. Plus, it's super hydrating! Both kids and adults seem to love it. If you want to boost its nutritional content, let your watermelon fully ripen before using.

MY LATEST VIDEOS
Scooping out the flesh of the watermelon takes no time at all and the kids thought it was fun to help…and sneak a piece here and there!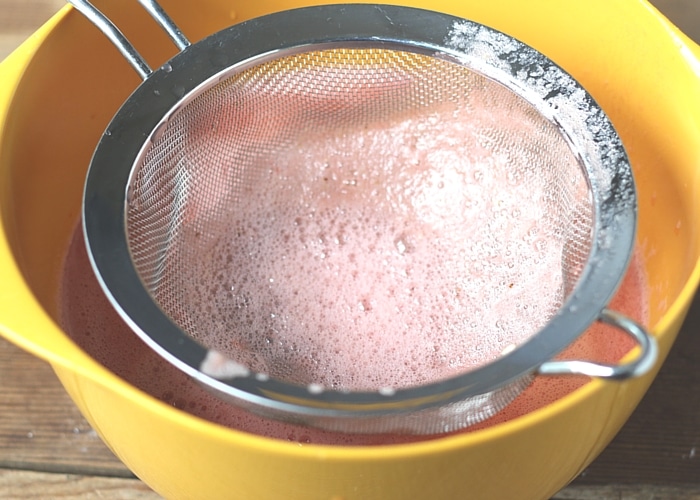 After you blend the watermelon flesh in the blender, it tends to get a little foamy, but don't worry, most of the foam gets trapped when you strain it.
Watermelon Punch Recipe
INGREDIENTS
1 oblong seedless watermelon (about 10 pounds), washed completely
1 (12 oz.) can frozen lemonade, thawed
2 cups unsweetened pineapple juice
DIRECTIONS
Cut the top of the watermelon off about 1/6 of the way down.
Cut the bottom end enough to make sure the watermelon will stand on it's own.
Scoop out flesh and place in a blender. Process until smooth.
Strain through a fine-mesh strainer; discard solids.
Return watermelon to the blender. Add lemonade concentrate and pineapple juice and blend well.
Transfer to watermelon bowl.
Served chilled over crushed ice.
To make sure all ingredients are combined, give the punch a little stir before you enjoy it.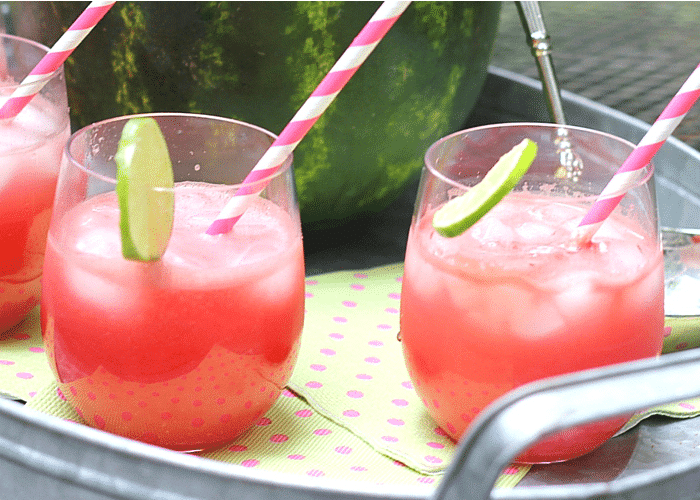 So grab a glass and sip the sweet taste of summer with your family!