These 4th of July drinks are the perfect way to celebrate the holiday at your next Fourth of July party or BBQ!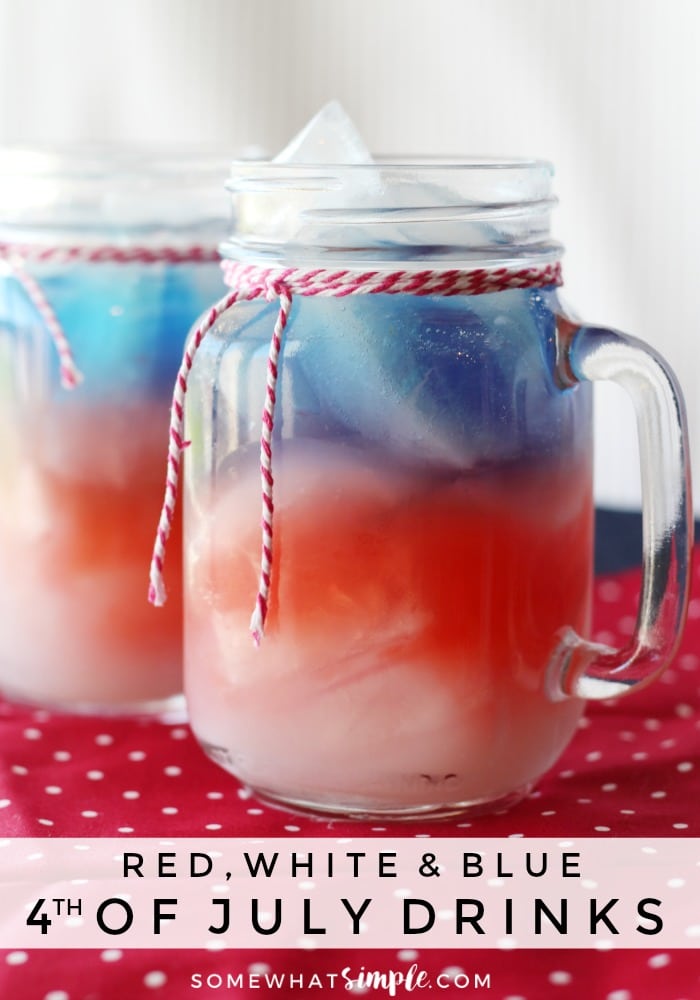 Red, White and Blue 4th of July Drinks
I absolutely love Independence Day for all it means to my family and our country. And when you add some festive color to your celebrations, it becomes that much sweeter! Which is why I think these Red, White and Blue 4th of July drinks are so fun! This idea is going to change the way you serve drinks at parties forever. Seriously, you won't believe how EASY they are to throw together. And they are so festive- they can go with whatever holiday or event you are celebrating. Here is how you make them…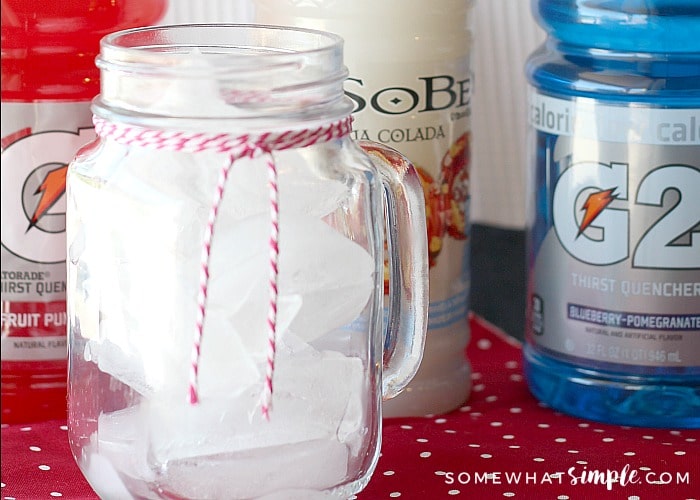 Fourth of July Drinks
INGREDIENTS:
3 drinks that are different colors – I used SoBe Pina Colada, Gatorade Fruit Punch and G2 Blueberry Pomegranate (Gatorade Low Cal)
ice cubes
Mason jar mugs or other glass cups
DIRECTIONS:
Fill each cup all the way to the top with ice.
Pour the most sugary drink in the cup first.
Very slowly, pour the second-most sugary drink. AND HERE IS THE KEY TO REMEMBER- Make sure the drink you are pouring drizzles directly onto the ice. If you pour it straight into the first layer of liquid without hitting the ice the colors will mix. And no one wants a drink that looks like dirty toilet water!
Pour the last drink on top, again making sure you pour slowly and directly over the ice.
Serve & enjoy!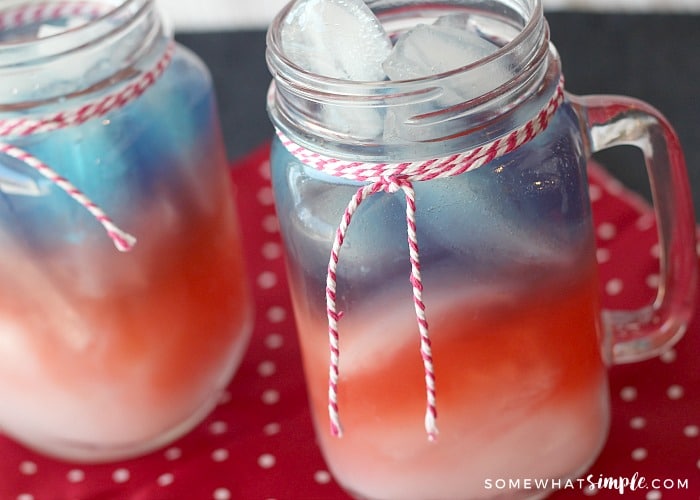 For other fun 4th of July ideas, click here!
Be safe and have fun this 4th of July!
CHEERS to even MORE 4th of July Printables: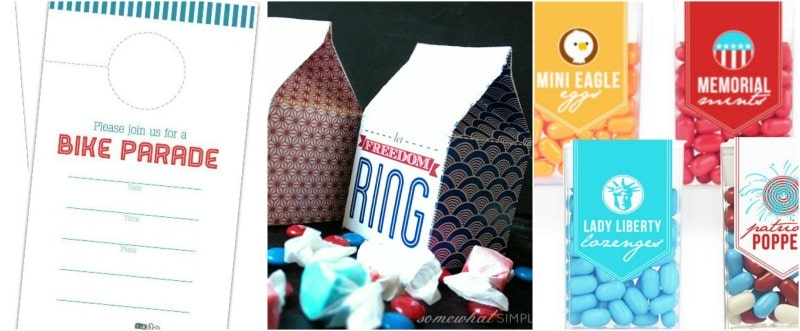 Bike Parade Invite // Milk Carton Treat Boxes // Tic-Tac-Labels
We first published this Red White and Blue Drink on Somewhat Simple in June 2014. We updated this post in June 2017.