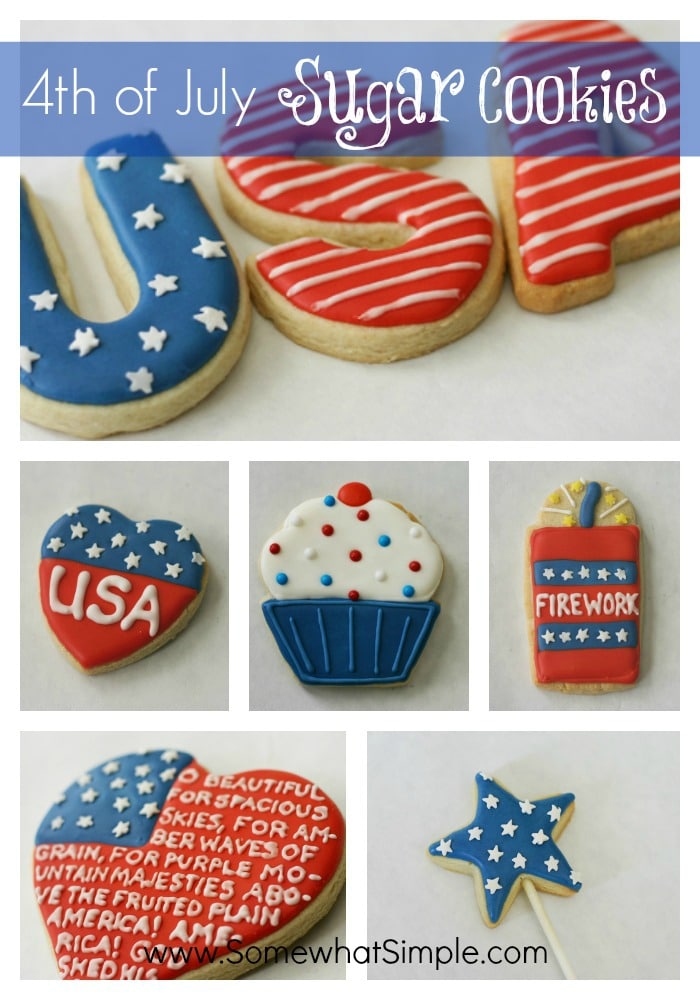 Sugar cookies are the perfect thing to bring to your 4th of July barbeque! You don't have to worry about these 4th of July cookies melting in the heat, like you do with chocolate based desserts. And, they are sure to bring a wow factor to your red, white and blue tablescape!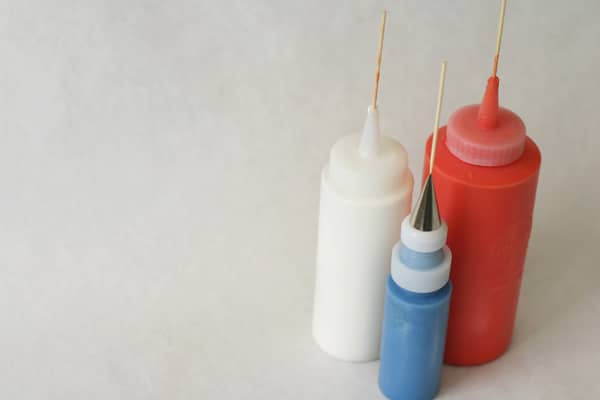 With some red, white and blue royal icing, there are endless possibilities for patriotism!
Hint: Red icing can be hard to make, but if you use gel colorings, you will have a lot more success.  I use  Americolor brand gel colors.  Be aware that when you are mixing red, you will need a lot of the color. (I have written my basics for royal icing in this post over on my blog).
You don't need to have special cookie cutters either.  I started out by grabbing some Valentine cutters.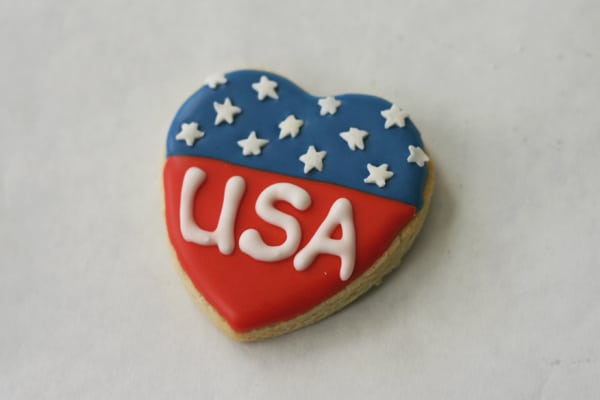 And just as I was about to make some white stripes to make a heart flag, I thought I'd go the extra (insane) mile.  Just a few patriotic lyrics to mimic the lines on the flag.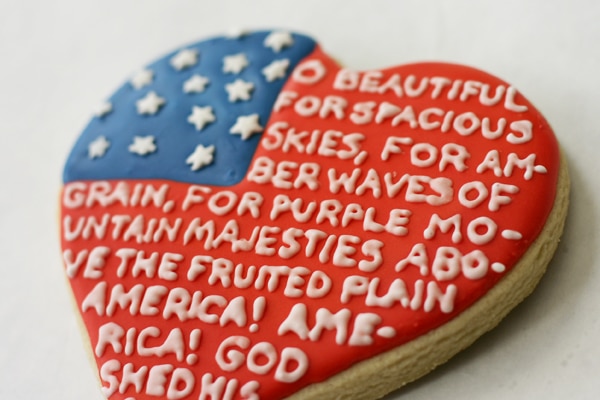 Then, I got out my alphabet cookie cutter set and with some simple stars and stripes, they look festive and fun!
 And almost any basic shape can be a 4th of July cookie if you decorate it that way…
Nope, I didn't have any 4th of July sprinkles, but I'm not afraid to use Valentine hearts, or pick through my sprinkles to find all of the white stars or red, white and blue sugar pearls.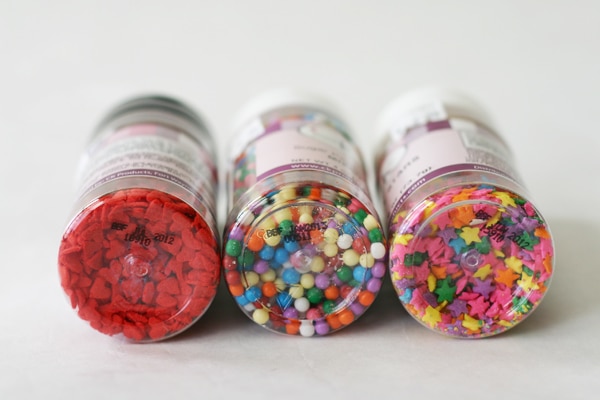 This was a Halloween coffin cookie cutter, made into a firework.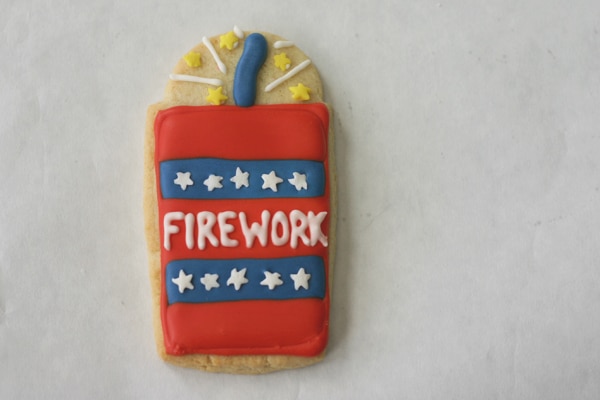 And a flip flop can always be turned into a 4th of July flip flop… Ask Old Navy!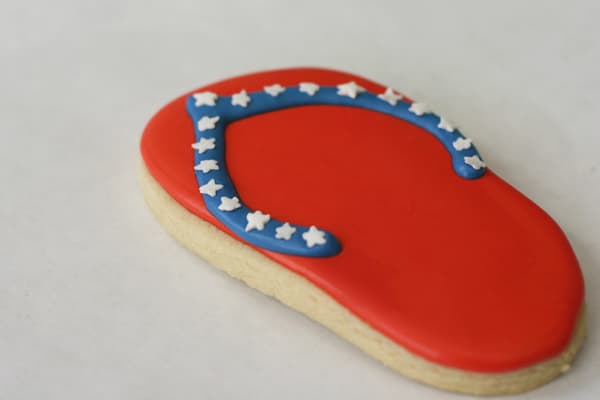 But a simple star cookie cutter won't be hard to find these days. I opted to use star sprinkles rather than make itty-bitty stars with royal icing.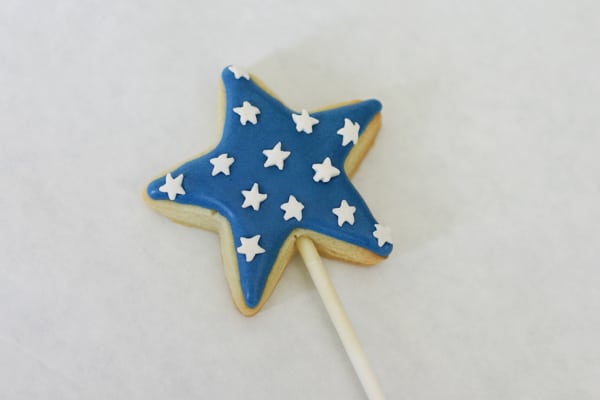 Yes, sticking with stars and stripes is bound to make a great statement!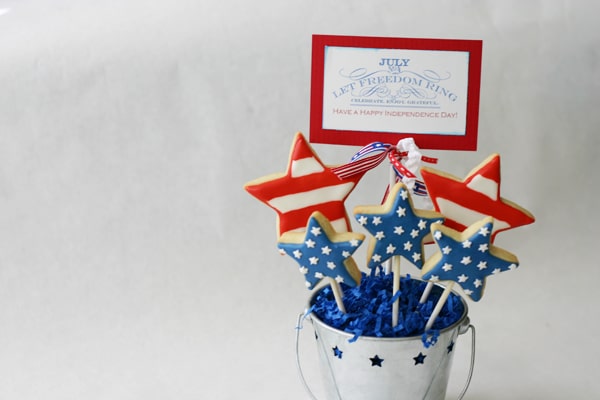 So go ahead and volunteer to bring dessert to that barbeque.  You can SO do these!
. . . . .
About the Author: Ashleigh is the creative mom of three and blogger from Bee in Our Bonnet . Ashleigh spent a few years blogging on Somewhat Simple as our Baking Contributor.
This idea originally published on Somewhat Simple in June 2011