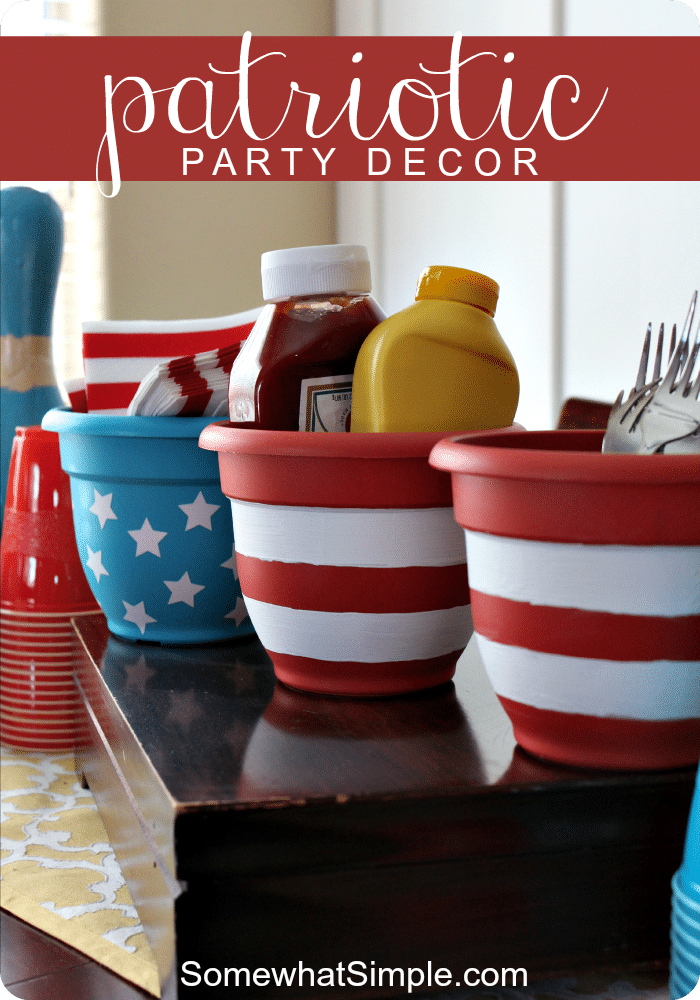 Summer is here, and that means BBQ season is in full-swing! Here is a simple project that will make your "Grilling Get-Togethers" a bit more festive- a 4th of July BBQ Condiment Station. Here is how to make it:
MATERIALS NEEDED:
Plant Pots
White Paint
Sponge Brush
Vinyl Sticker Stars
1. Grab 3 pots- 1 blue and 2 red. I purchased mine for less than $2 each at Lowes in the Garden Dept. (Link HERE)
2. Paint white stripes with craft paint on the red posts.
3. Place your vinyl stars on the blue pot.
…and that's it!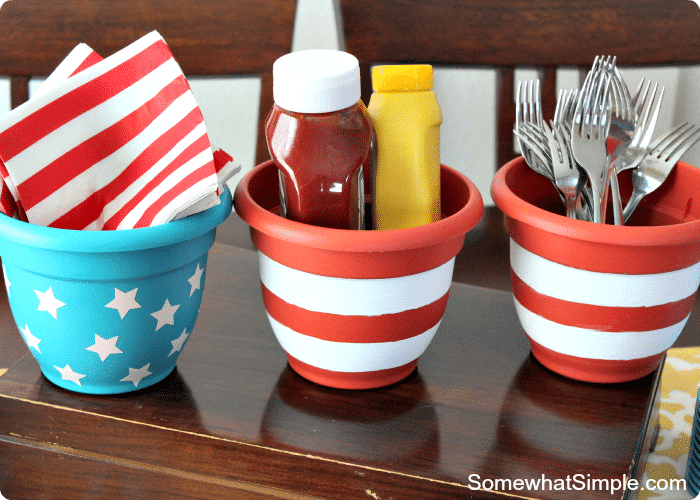 You're summer BBQ just got even cuter!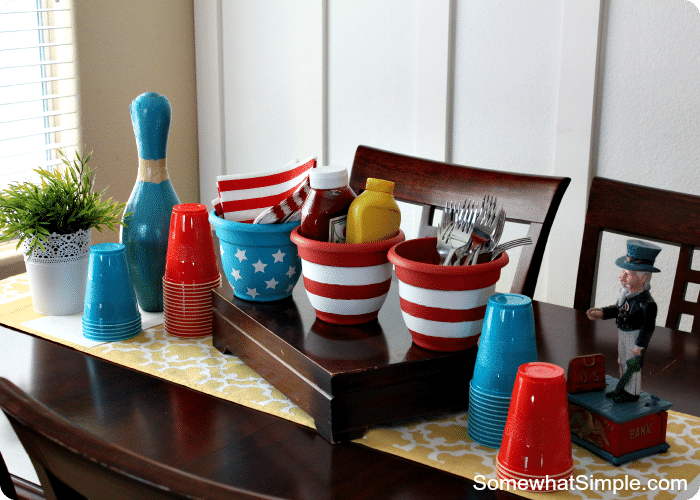 From start to finish, including paint drying time, this project only took about an hour to create. And it costs about $7- you can't beat that!
This puts the "FUN" in "Functional" … what do you think?
This post is sponsored by Lowes. I am a part of the Lowes Creative Team and was given the challenge to make project under the theme "Outdoor Party & Patriotic Decor." All thoughts and opinions are 100% my own.

Lowe's Social & Digital Links
Lowe's Creative Ideas Magazine App . . . . . Facebook . . . . . Website . . . . . Pinterest . . . . . Instagram