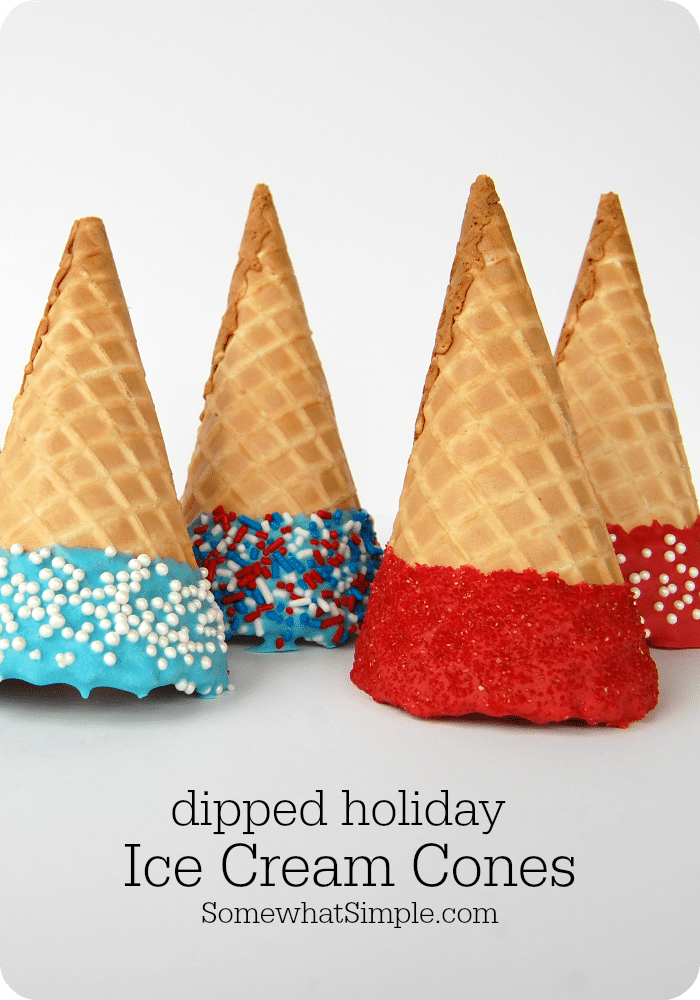 Have you had your fair share of ice cream yet this summer? Ice cream is a staple in our home during the summer- gotta love Phoenix and the triple digit heat! This is a simple way to add some fun to your summer festivities- holiday dipped Ice Cream Cones! These treats are super simple to make and you only need three ingredients! Gather up the kids to help- they will love getting their hands "dirty"!
What you'll need
Waffle Cones
Colored Candy Melts (We used Red, White and Blue)
Sprinkles
How to make it
Lay out a sheet of wax paper on a hard, flat surface.
Melt the candy melts according to the directions.
Turn cones upside down and dip into candy melt, about 1/4 of the way up, using a spoon if needed to help coat.
Pull cone straight up and allow excess candy melt to drip off.
Holding cone over wax paper, shake on sprinkles.
Place cones upside-down onto wax paper until candy melt coating has set.
Store in an air tight container.
That's It!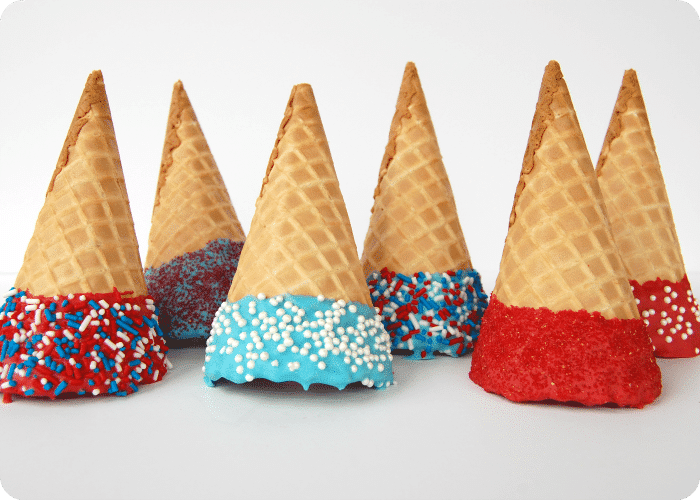 Of course this idea can be used year-round- don't wait for the summer heat to get ya!
Change up the colors and serve these cones at every birthday celebration!
Cheers!!!