Scoops of rich, creamy ice cream featuring large pieces of birthday cake. Cake, frosting, sprinkles – this ice cream has it all. Why choose between just one dessert when you can have two at the same time?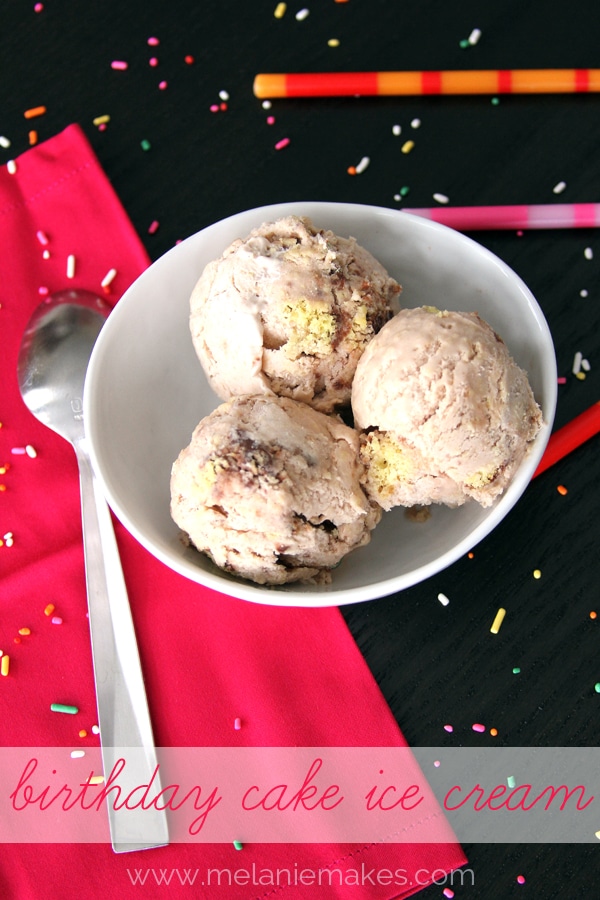 In our home, March marks the beginning of birthday season. Three birthdays in less than a month's time. By the time April arrives, I've had my fill of cake and frosting! Until now… Instead of trying to figure out what to do with numerous pieces of leftover cake, I've reinvented them into a new dessert of choice, Birthday Cake Ice Cream.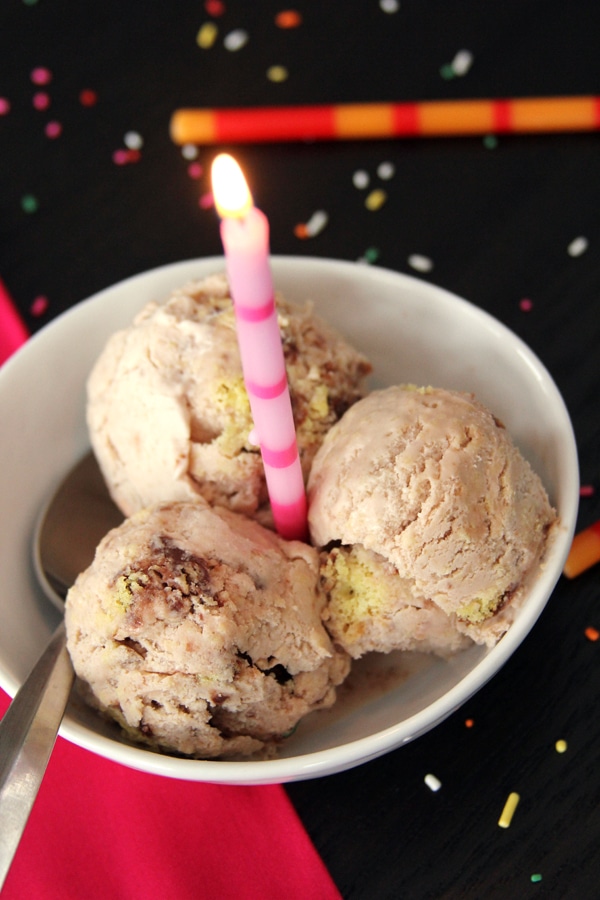 I'm not much a of a cake eater. I enjoy making them but after having one slice, I don't need any more. But, ice cream? I'll eat it any day, every day, even in the heart of winter.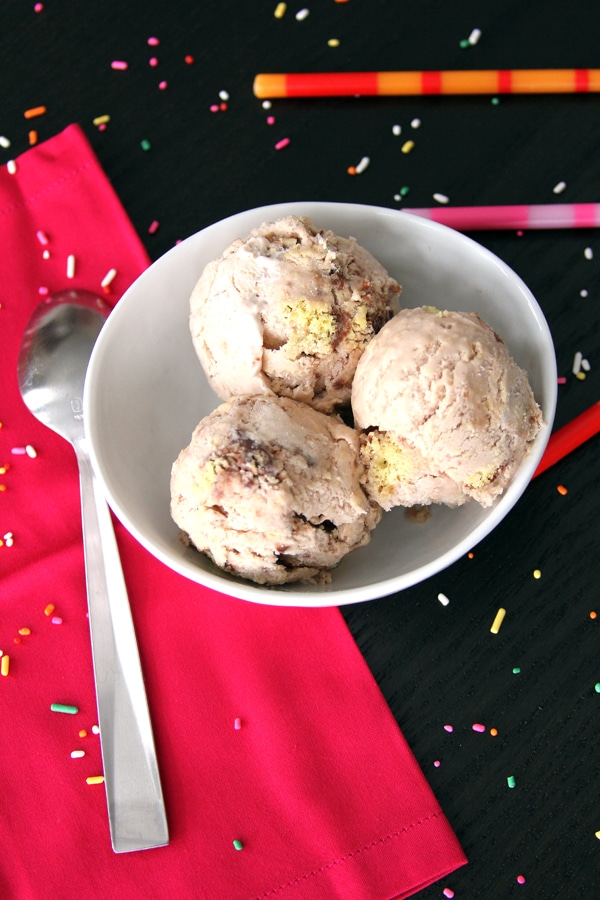 Birthday Cake Ice Cream
2 eggs
3/4 cup sugar
2 cups whipping cream
1 cup milk
1/2 of a 9″ two layer cake, cut into large cubes
In an electric mixer fitted with whisk attachment, whisk eggs until light and fluffy.
Whisk in the sugar, 1/4 cup at a time, and continue whisking until fully incorporated.
Add whipping cream and milk and whisk to combine.
Add ice cream base to ice cream maker and proceed according to manufacturer's directions.
After 10 minutes in ice cream maker, add half of the cake.
When complete, transfer mixture to a covered bowl or dish and stir in remaining cake. Freeze for 3-4 hours before enjoying.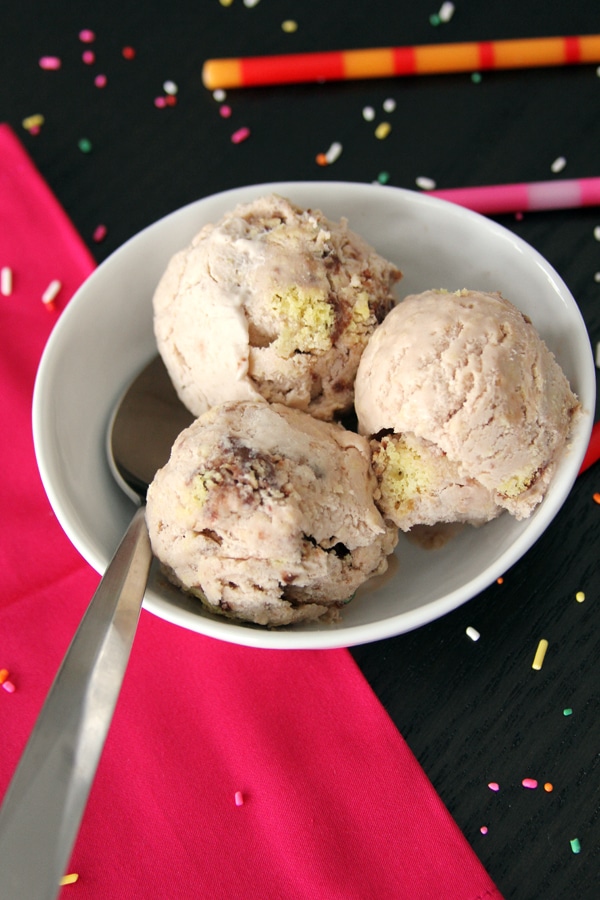 The first addition of cake to the recipe creates bits of cake throughout. The second addition of cake leaves large chunks which are visible in each scoop and are absolutely delicious!
Just think of all of the amazing cake and ice cream combinations possible. Endless scoops of creativity await!
SaveSave