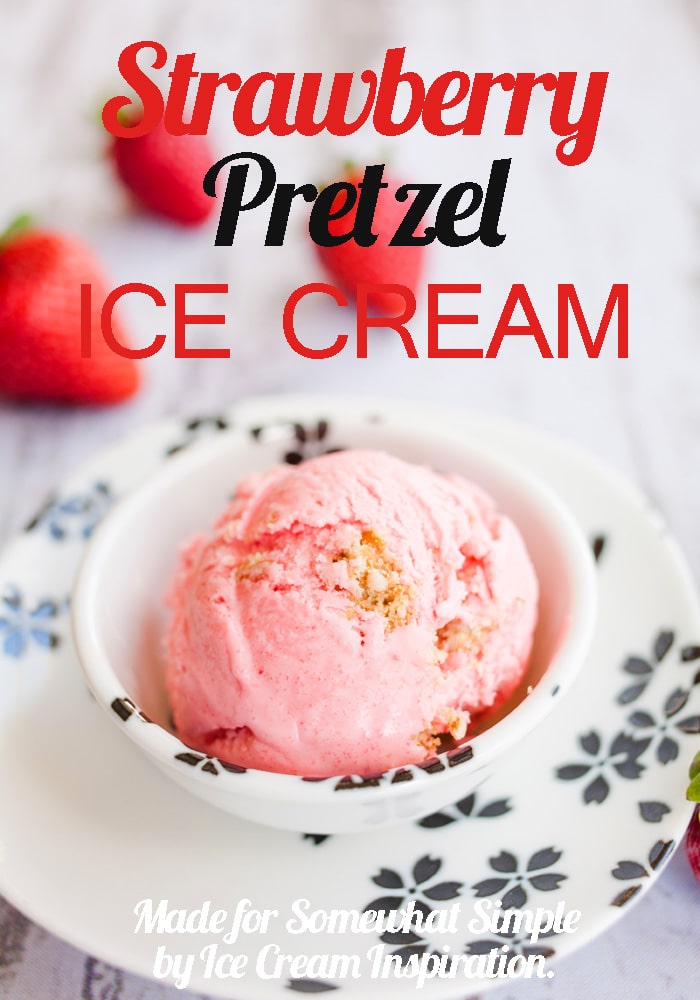 You know that really yummy Strawberry Pretzel dessert that gets brought to all the summer pot-lucks? The one with the buttery pretzel crust topped with layers of sweetened cream cheese, Jello and strawberries? I've combined all those delicious flavors into a wonderful, summer Strawberry Pretzel Ice Cream.
Beware! You may want to churn this in two batches, depending on the capacity of your ice cream maker. This recipe makes more than the usual 1.5 quarts, so your ice cream maker may overflow! If you are using my favorite ice cream maker, you can do two batches of ice cream one right after the other using the same bowl. The second batch will just take a little longer to churn.
*If you are intimidated by making ice cream, don't be! Gone are the days of hand-cranked buckets and salt and ice! Making ice cream couldn't be easier. Just read this article, Three Reasons Making Ice Cream is Easier Than You Think to get started!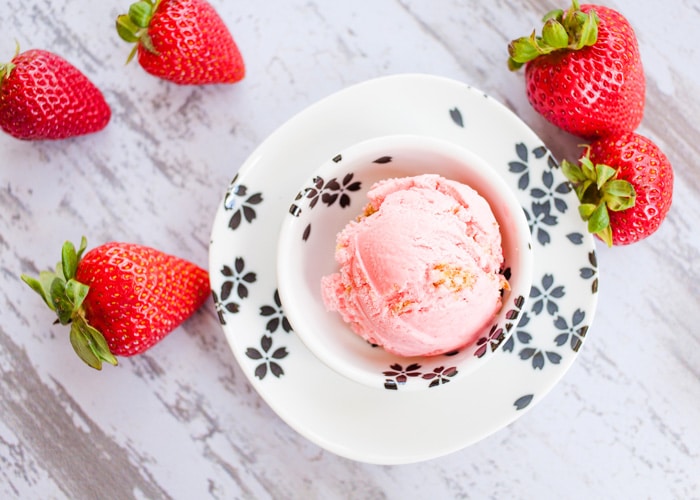 STRAWBERRY PRETZEL ICE CREAM
For the pretzel crust:
6 Tbsp. butter, softened
1 1/2 Tbsp. sugar
1 1/4 cup crushed pretzels (measure after crushing)
Cream butter and sugar together.
Add crushed pretzels and mix well.
Press onto the bottom of an 8×8 baking dish and bake at 350 degrees for 10 minutes.
Cool completely, then break into bite-sized pieces.
For the ice cream:
1 cup frozen strawberries, thawed
1 (3 oz.) package strawberry-flavored gelatin
1 cup whole milk
2 cups heavy whipping cream
1/2 cup sugar
1 tsp. vanilla
Puree the thawed strawberries in a blender. You should end up with about half a cup of puree. You can also just pulse the strawberries if you would like strawberry chunks in your ice cream.
Pour the strawberry puree into a large bowl and add the sugar and strawberry-flavored gelatin. Stir well.
Add the whole milk and vanilla and mix with a wire wisk until everything is smooth and well-incorporated.
Add the heavy whipping cream and mix well.
Pour into your ice cream maker and churn until soft-serve consistency is reached.
When transferring your ice cream to an airtight container, layer with pieces of the pretzel crust. You may not use all the crust, depending on your personal preference.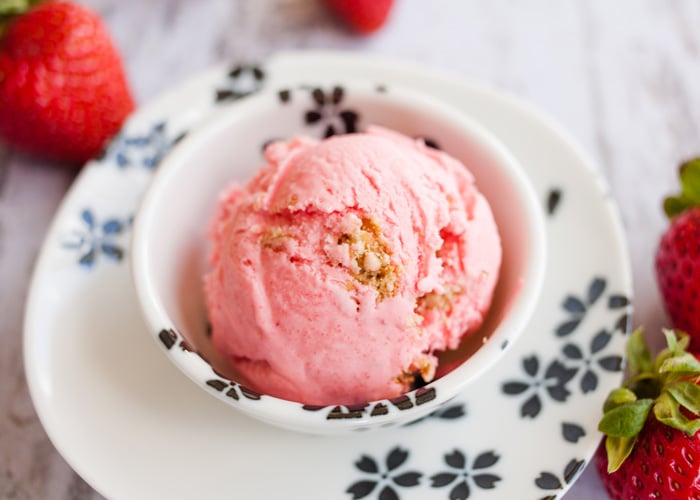 ENJOY!!
If you love berries in your ice cream, here are some other great recipes to try!

Strawberry with White Chocolate Ice Cream | Dark Chocolate Raspberry Swirl Ice Cream | Blueberry Ice Cream