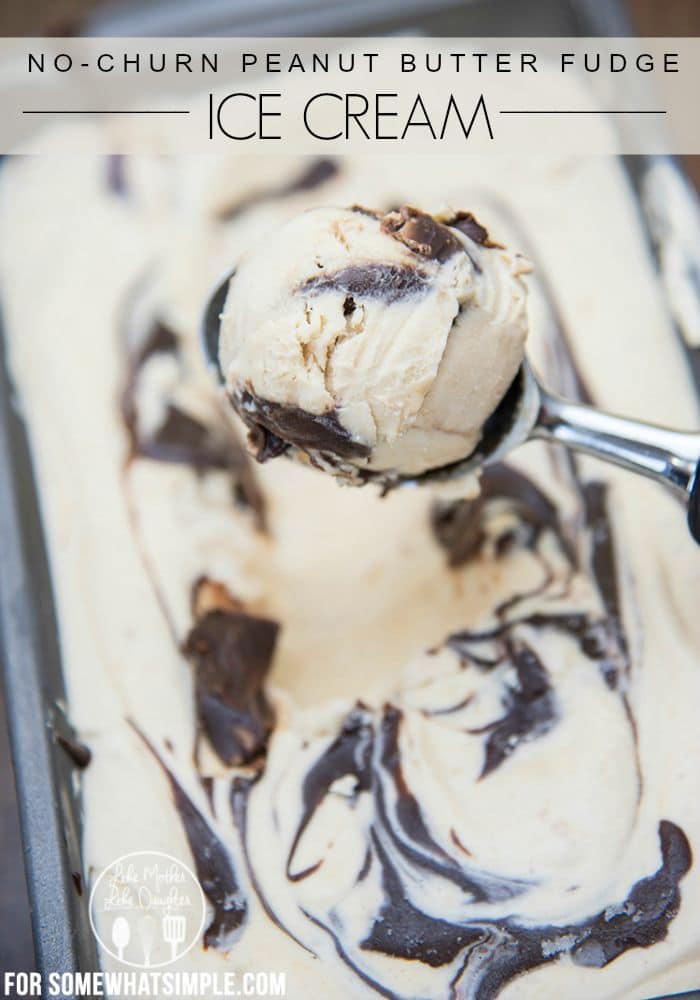 This summer I have become completely obsessed with no churn ice creams- and for good reason too. They are so easy to make and so delicious – I mean, who doesn't love homemade ice cream?
All you need for the base of any homemade no churn ice cream is  is 2 cups of whipping cream, and 1- 14oz can of sweetened condensed milk. The flavor possibilities are endless depending on what you mix in.
No Churn Peanut Butter Fudge Ice Cream

INGREDIENTS:
2 cups whipping cream
1 14oz can sweetened condensed milk
1/2 cup creamy peanut butter
1/2 cup hot fudge sauce*
*You can either use homemade or store bought chocolate fudge, I used homemade.
DIRECTIONS:
In a larger bowl, beat your whipping cream for about 5 minutes on a high speed till a whipped cream, with stiff peaks.
In another bowl, mix your sweetened condensed milk and creamy peanut butter.
Carefully fold your sweetened condensed milk into your whipped cream.
Pour 1/3 of your ice cream mixture into a 9×5 in loaf pan.
Take 1/3 of your hot fudge sauce and drizzle it over the ice cream. Swirl into the ice cream with a toothpick or knife.
Repeat with additional third ice cream, and third hot fudge. Repeat with remaining ice cream and hot fudge.
Cover tightly and place in a freezer for at least 6 hours, or overnight.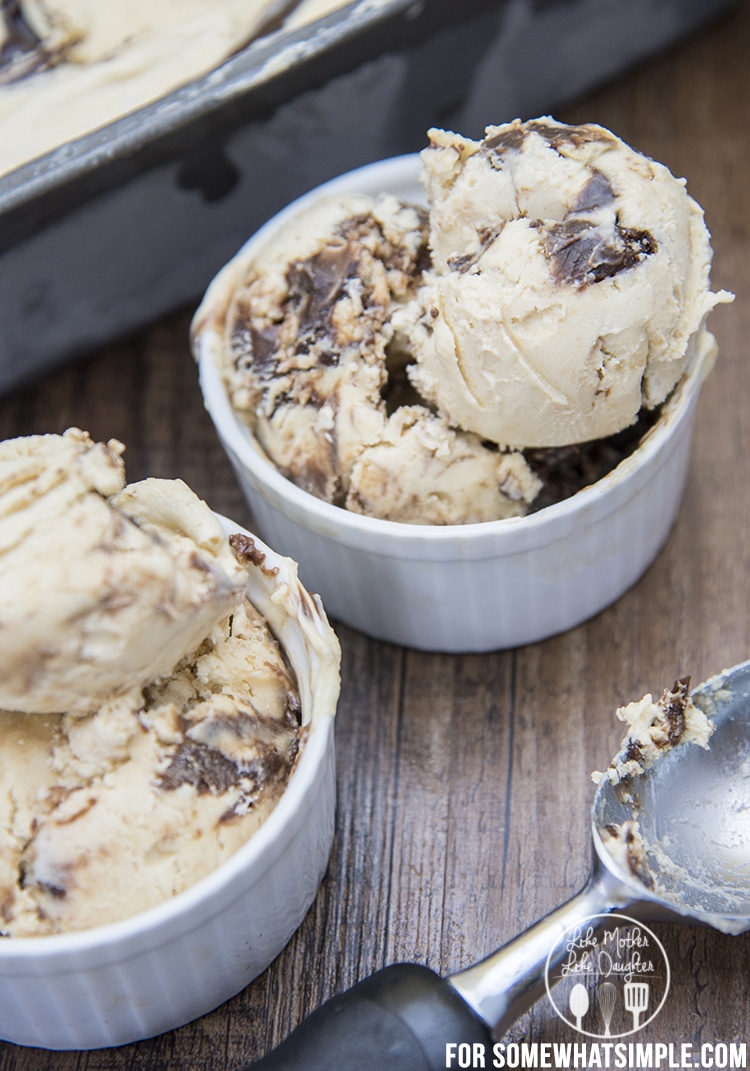 In my opinion this ice cream tastes like buckeye balls (peanut butter and powdered sugar balls dipped in chocolate) so there isn't much better 😉
For other delicious no churn ice creams, try one of these: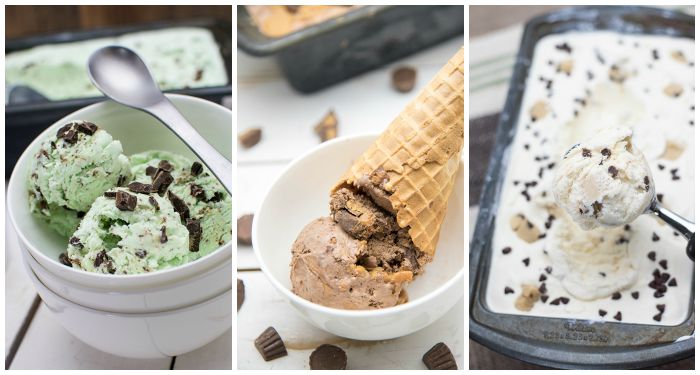 No Churn Mint Chocolate Chip Ice Cream  || No Churn Chocolate Peanut Butter Cup Ice Cream  ||  No Churn Chocolate Chip Cookie Dough Ice Cream