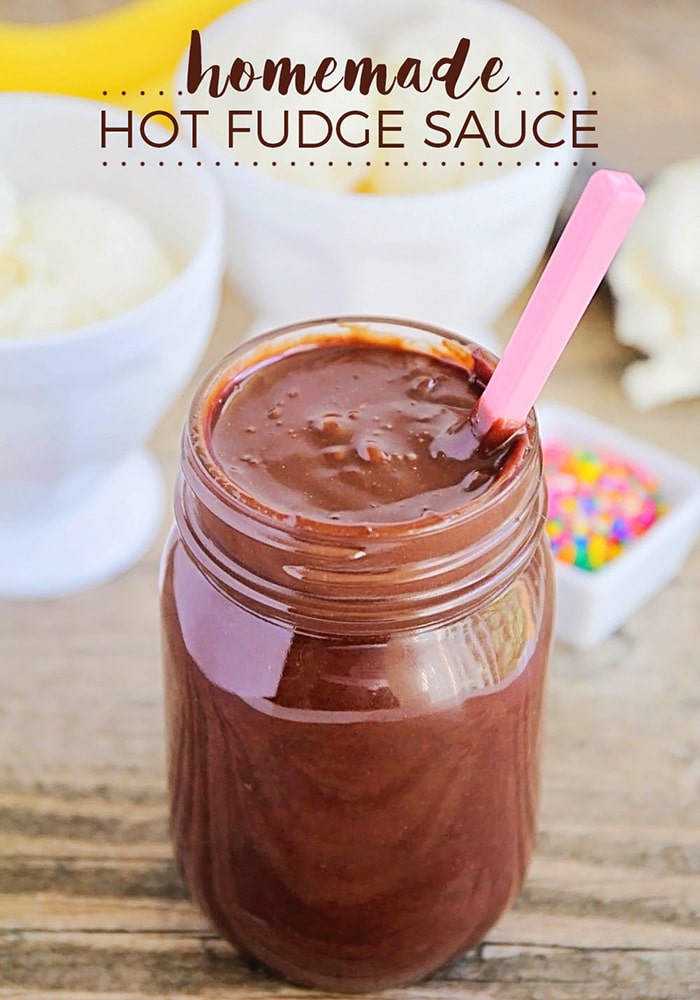 Grab a bowl of ice cream or your pancake recipe and get ready for the best homemade hot fudge sauce EVER!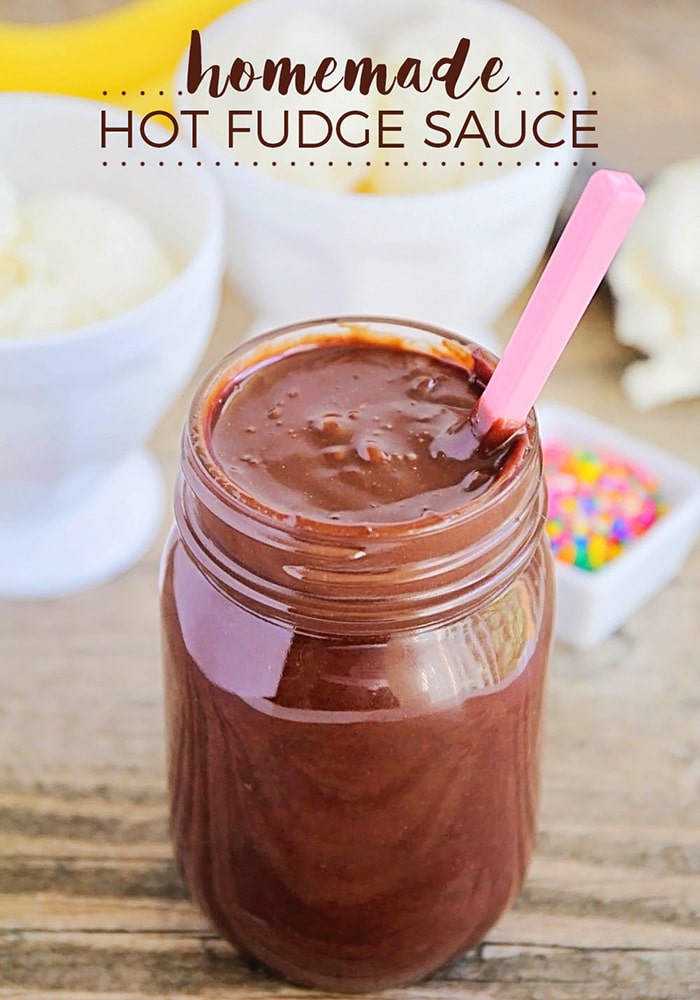 This homemade hot fudge sauce is to die for! It has only four ingredients and takes just a few minutes to make. I can literally eat this with a spoon. It is delicious with fresh fruit, on top of ice cream, drizzled over pancakes…. the list goes on and on!!! You will literally want to pour it over everything you make! (Don't say I didn't warn you!)
Homemade Hot Fudge Sauce
INGREDIENTS:
1 1/2 cups semisweet chocolate chips
1 can sweetened condensed milk
1/2 teaspoon sea salt
1 teaspoon vanilla
DIRECTIONS:
Add the chocolate chips to a medium microwave-safe bowl.
Pour the sweetened condensed milk over the chocolate chips.
Microwave at 50% power for 2 minutes. Stir well, then heat at 50% power for another minute. Stir in the sea salt and vanilla, and continue stirring until no lumps of chocolate remain.
Add this to your favorite ice cream, baked goods, breakfast foods and more! Then, refrigerate any leftovers.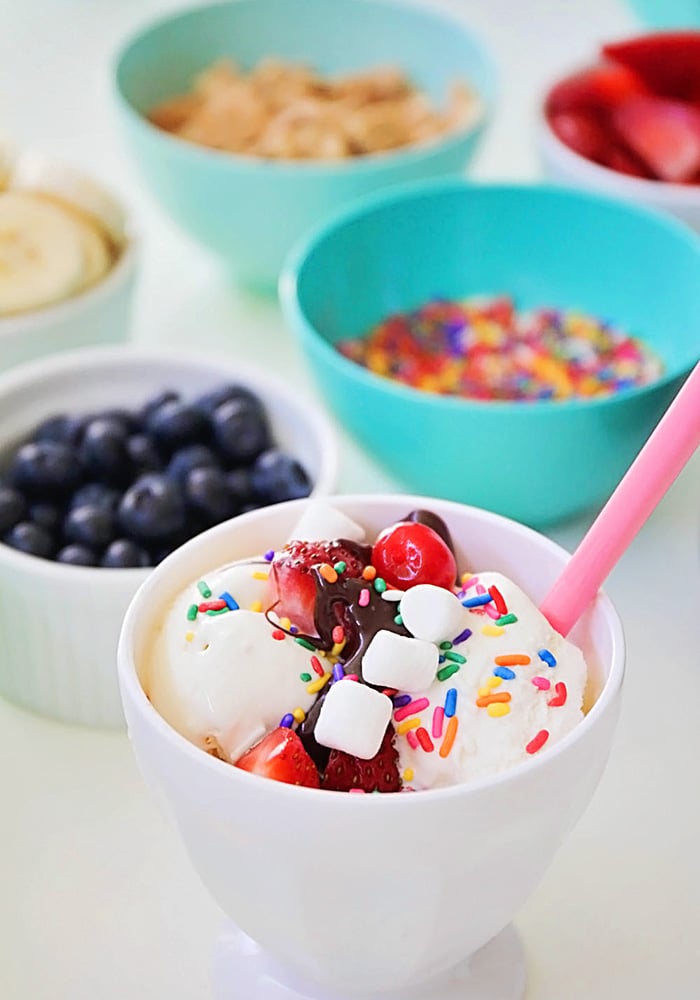 Here is a peek at this homemade hot fudge sauce as the star of the show in our last ice cream party!
(It is seriously the perfect topping!)
ENJOY!
Looking for more sweet treats? Try one of these delicious recipes below: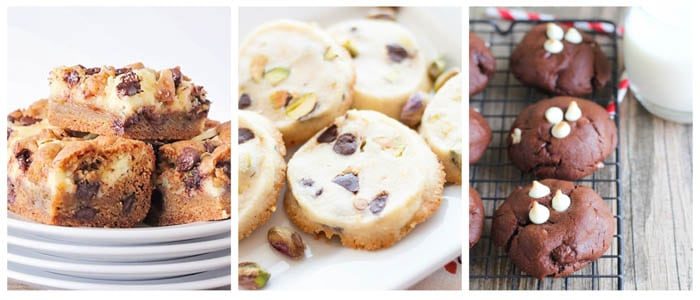 Cheesecake Cookie Bars || Lemon Pistachio Shortbread Cookies || Black and White Brownie Cookies