Stay cool this summer with a fun and easy summer ice cream party!

Is it just me, or is it SUPER HOT this summer? It has only officially been summer for a few days, and I'm already struggling with the heat. I'll try just about anything to keep cool, but eating ice cream is definitely one of my favorite ways. This easy and fun summer ice cream party is a great way to beat the heat!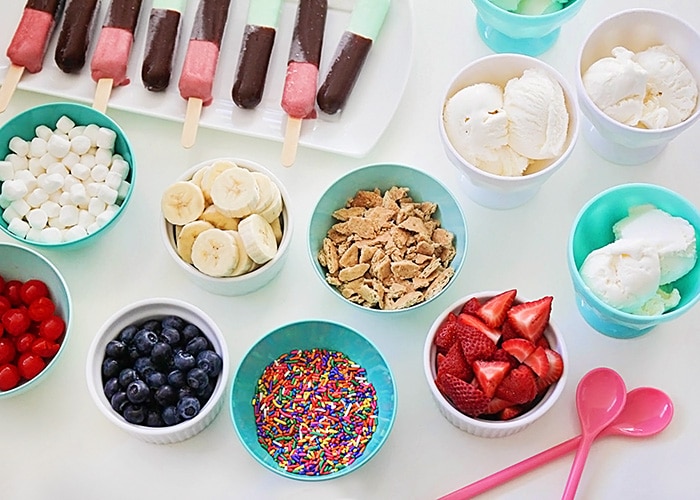 Summer Ice Cream Party
I started by assembling all of my favorite ice cream toppings – fresh fruit, sprinkles, marshmallows, and crushed graham crackers. You really can go nuts… the sky is the limit! We also like crushed chocolate sandwich cookies, gummy bears, chopped nuts, and shredded coconut. Add whatever you like! To top it all, try our to-die-for homemade hot fudge sauce. (You will want to pour it over everything you make!)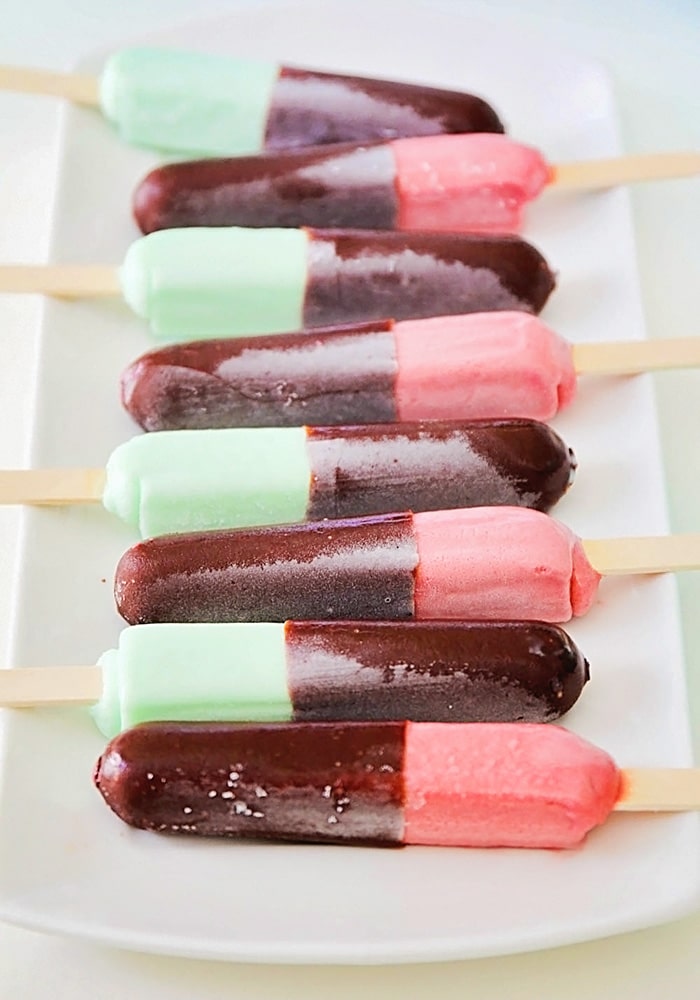 Along with our sundae bar, I also served some delicious Weight Watchers ice cream bars. We love the dark chocolate mint and dark chocolate raspberry ice cream bars, and they're a great choice when you need a sweet treat! They're only 60 calories and 3 Smart Points per treat. They are a huge favorite with our kids! In the Phoenix area, they are available in the frozen section at Albertsons. We are definitely going to be enjoying them all summer long!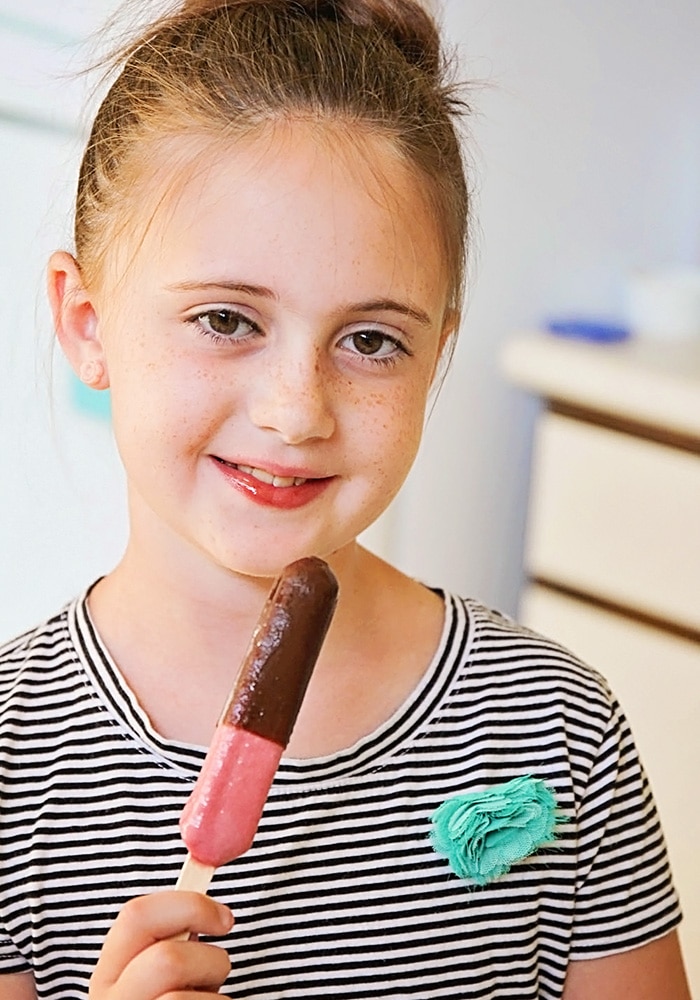 Party Tips from Mom
I let the kids make their own sundaes as well, and they had a blast! One of my favorite tips for making our ice cream treats a little healthier is filling the bottom of the bowl with banana slices, and adding just a little ice cream on top. The kids still think they're getting a big bowl of ice cream, but they're getting a serving of fruit with it.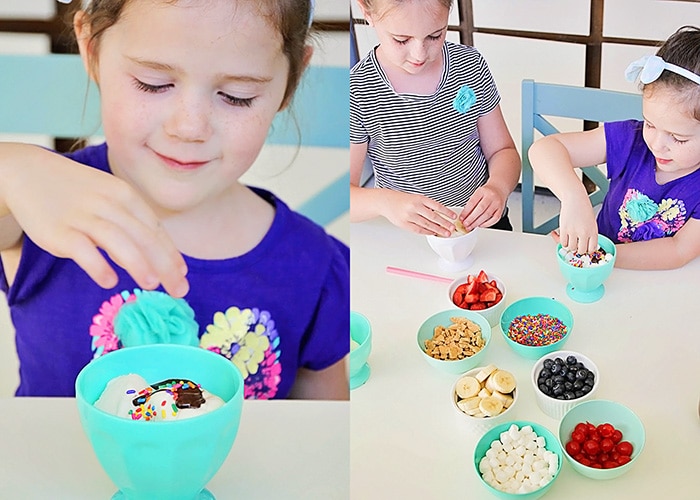 Another tip (and this works especially well when serving ice cream to a large group) is to serve all the ice cream in advance and store it in the freezer. It's a huge time saver, and means everyone can skip to the good part – layering on all the toppings!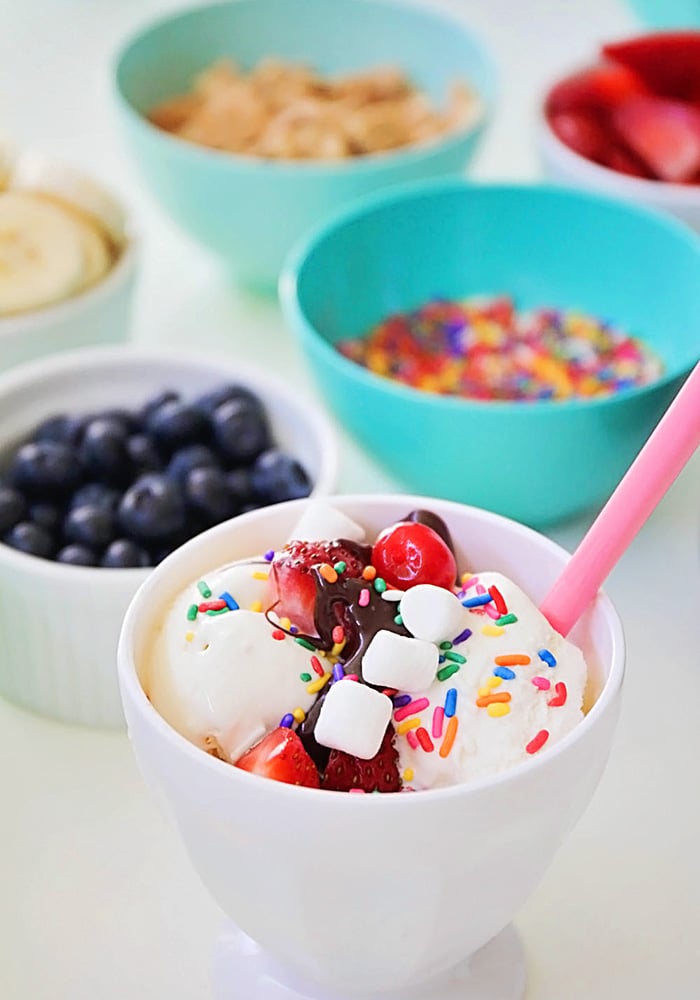 These girls were really proud of their ice cream creations, and I am totally looking forward to impromptu summer ice cream parties until the weather cools down again! Yum!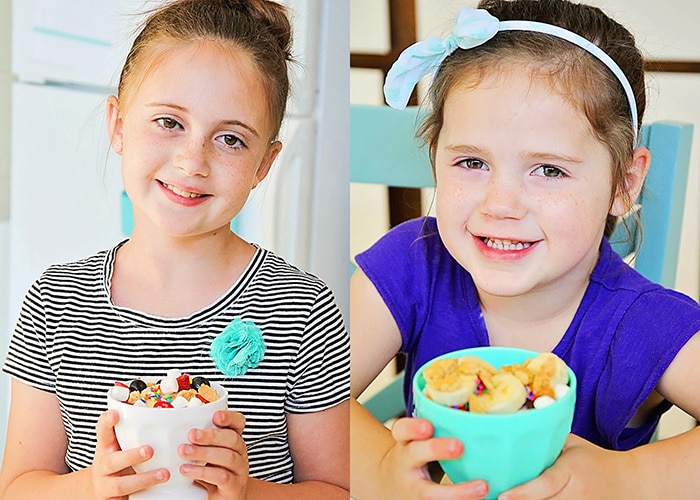 Summer Inspiration
I hope you've been inspired to add a little more joy to your summer, whether it's a fun summer ice cream party, a movie night with the family, or a water party with friends! There's still time to enter to win my summer essentials by clicking here. Good luck!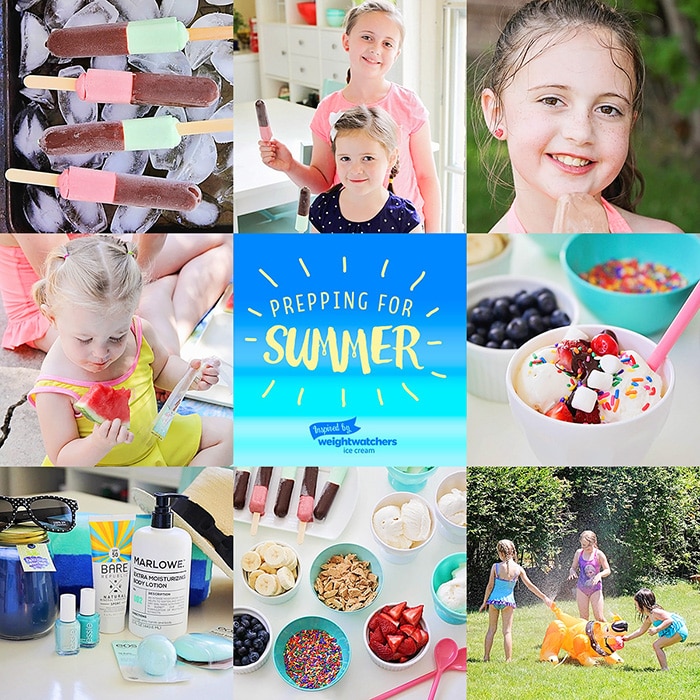 This is a sponsored post on behalf of Weight Watchers Ice Cream. All opinions are my own.