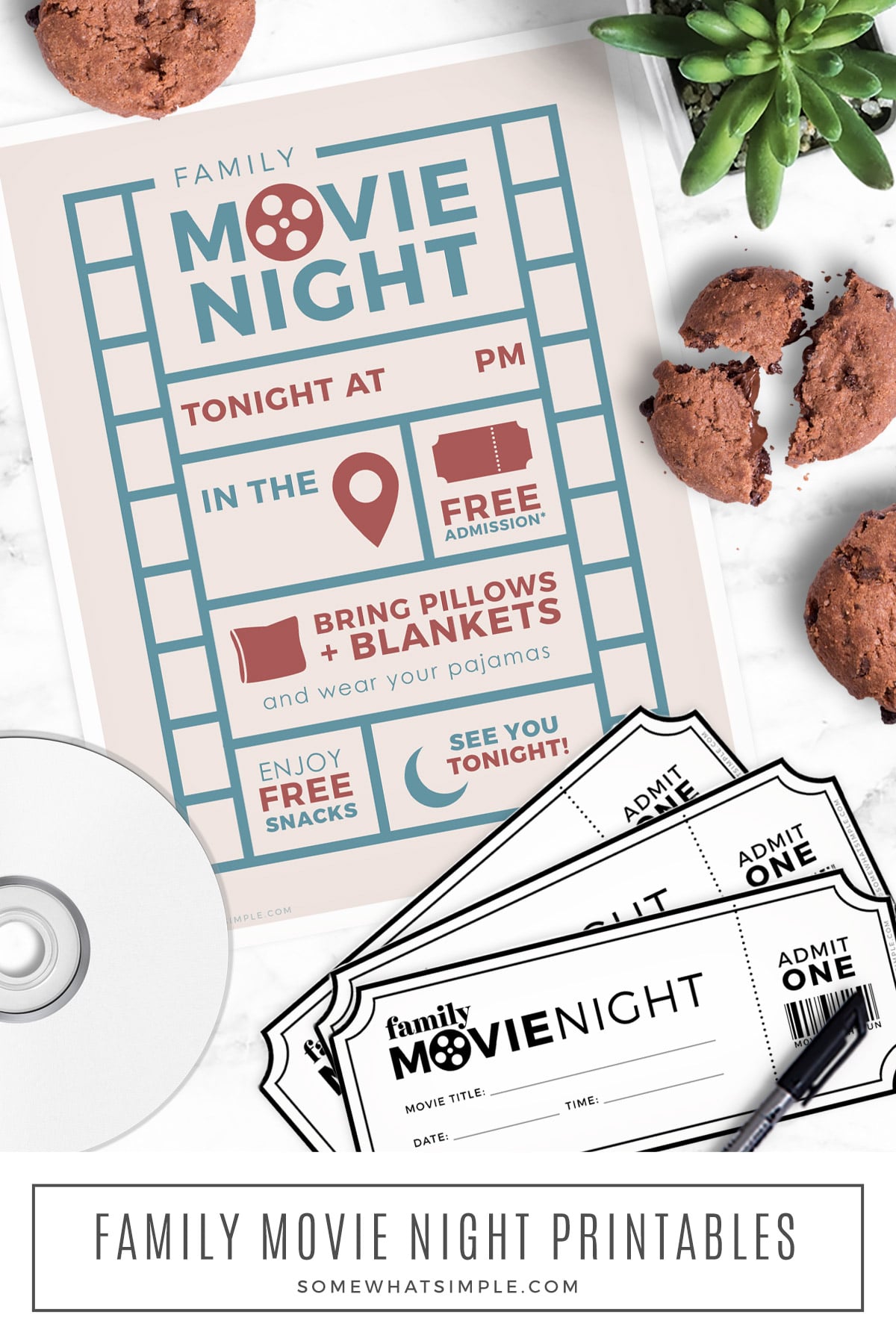 Create the perfect family movie night in the comfort of your own home with our free printable movie tickets.
Here are a few more ideas for families we think you'll love – Tooth Fairy Fun, The Tattle Jar, and How to Document the Funny Things Kids Say.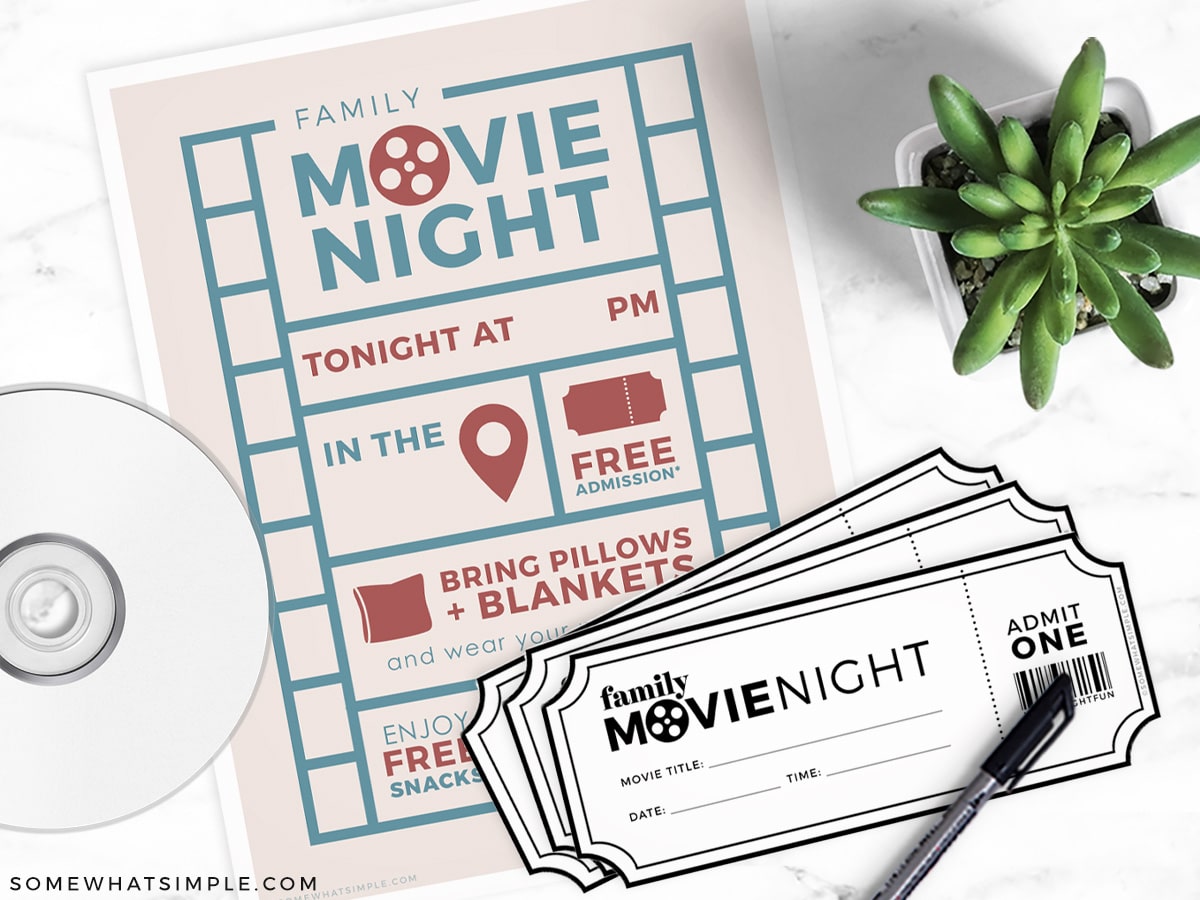 How to Plan the Perfect Family Movie Night
We LOVE family movie nights in my home! Sometimes we go all out with a drive-in movie theme, a snack bar, and a ticket booth. Other times we keep it super simple with some cozy blankets and popcorn.
This family movie night is easy to throw together, but the printable details will make your kids extra excited for some family time. (The anticipation is half the fun!)
Here's how to make it memorable –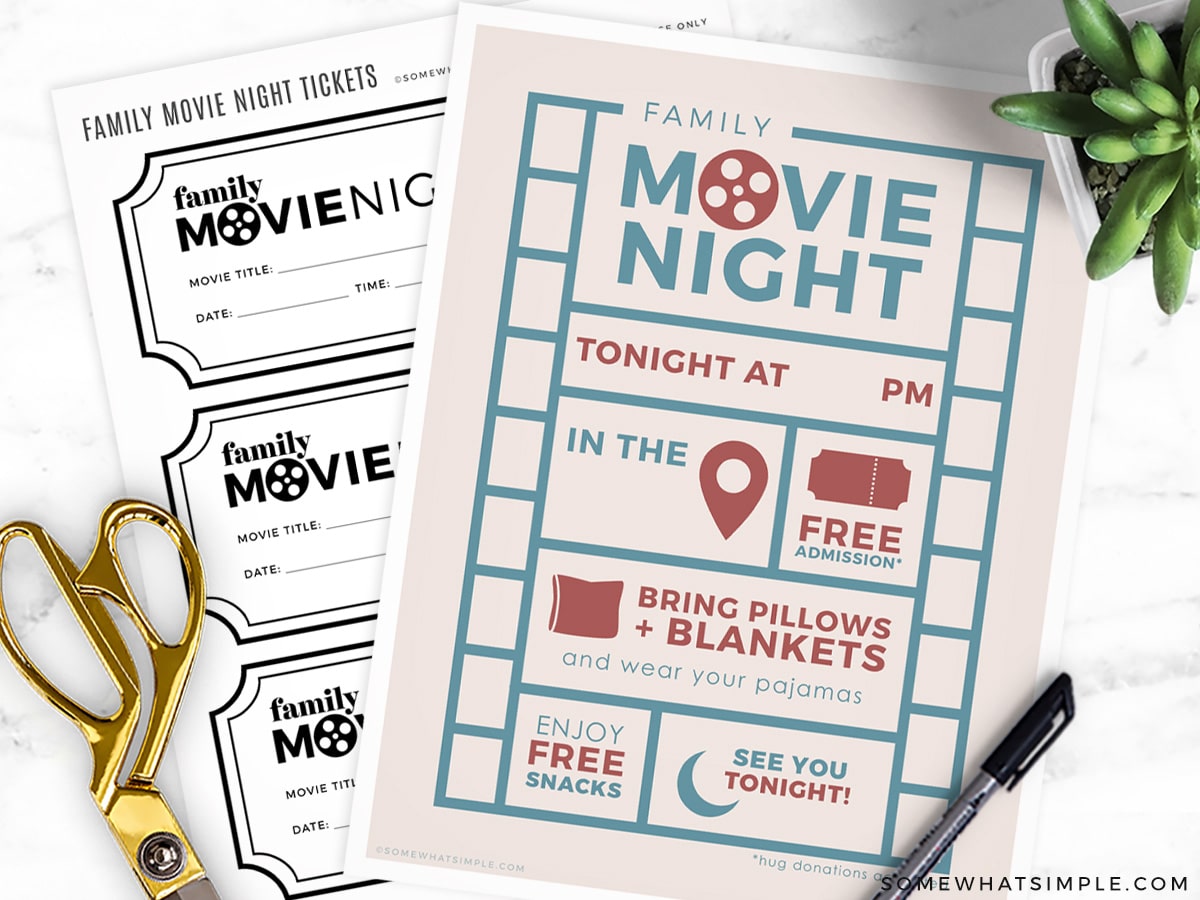 Movie Night Invitation
Earlier in the week or the morning of, display our printable movie invitation and display it on the refrigerator or someplace that every family member will see it.
This will start to drum up excitement for your time together and give everyone something to look forward to.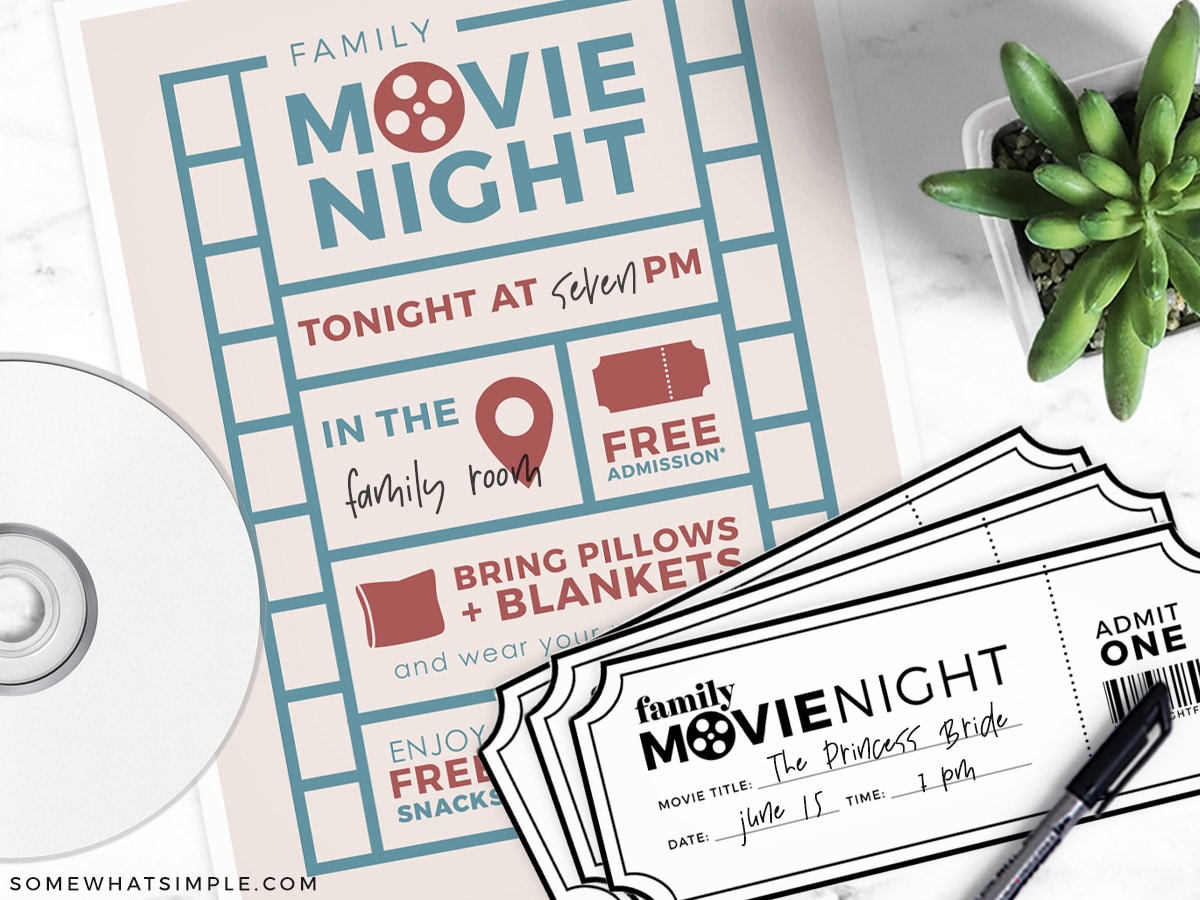 Printable Movie Ticket Template
My kids LOVE having movie tickets for our movie nights. They take turns being the theater employee tearing the tickets as each person comes into the room.
Concessions
Keep it simple with popcorn ready to go for everyone, or grab some movie theater candy or snacks and have one of the kids run a "concessions stand."
What to Watch
Usually, we'll keep it simple and pick something from Netflix or Hulu, or we'll checkout a DVD we haven't seen from the public library. Here are some fun ideas for specific seasons and holidays –
Have a Christmas Movie Night… in July! Watch a classic Christmas movie (Polar Express, Christmas Carol, Elf, etc.) and bake your favorite Christmas cookies!
Throw a Monster Mash Movie Night around Halloween and watch something cute or spooky.
Watch a classic Disney movie and have everyone dress up as their favorite character in homemade costumes. (It's fun to see how creative the kids can get with this one!)
Free Printable Movie Ticket Invitations
Ready to plan your own family movie night?
To download our printable movie night invites and our family movie night tickets, simply enter your name and email address in the form below to sign up for our newsletter and you'll have immediate access to the PDF file as soon as you click "submit".
Disclosure: Al the free printables on Somewhat Simple are for personal use only. Please do not sell them or claim them as your own.
Either way you slice it, a family movie night is a perfect way to spend quality time together and wrap up the weekend!
I'd love to hear what family-friendly movies are your favorites to watch! Leave me a comment below with your recommendations.