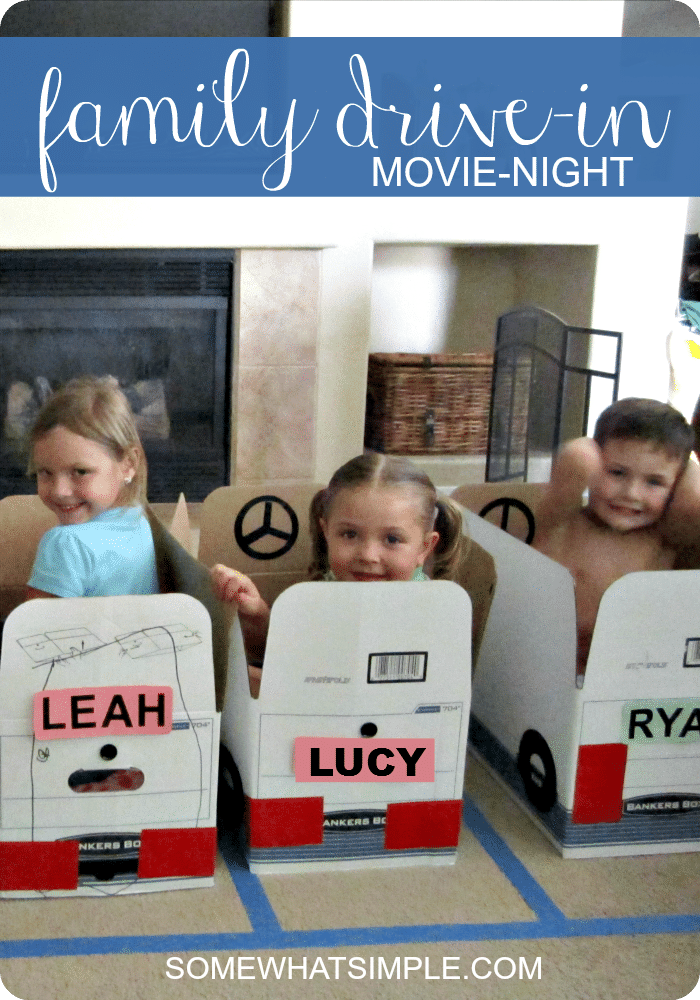 We've done family movie nights plenty of times before, but this drive in movie night party took the cake! Preparations for our big night began earlier in the afternoon and the kids looked forward to this activity all day long. Here is what we did: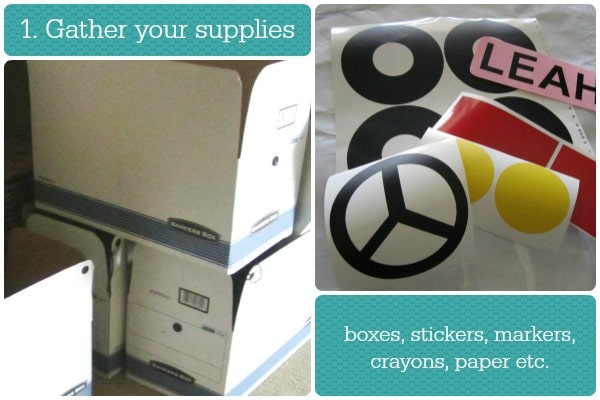 We recycled some boxes from my husband's office and each child got one to use as their car.
I cut some vinyl stickers to look like headlights, a steering wheel, a license plate with their names etc.
The kids made tickets and fake money by coloring with markers on card stock and cutting them out.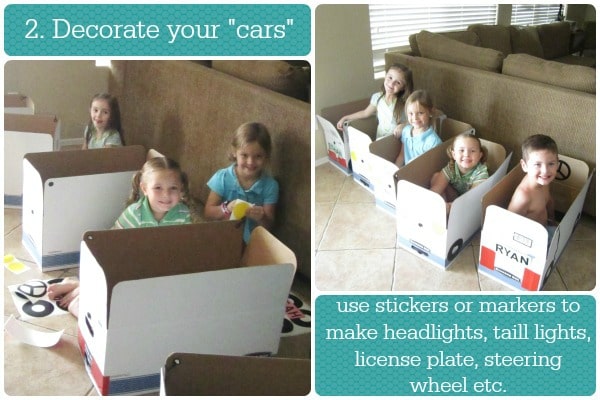 Let your kids decorate their "cars" with stickers, markers, paper etc.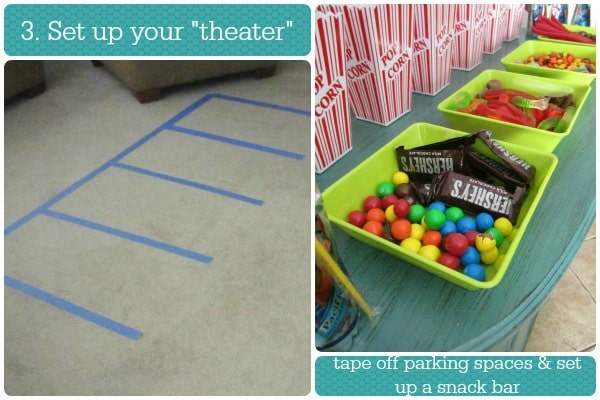 Use painter's tape to make parking lot stalls on the floor.
Set up a snack bar with theater drinks and goodies.
We used our fireplace screen as our gate since it has hinges to "open and shut the door" after our ticket lady ripped your ticket.
Cue the movie and get into positions!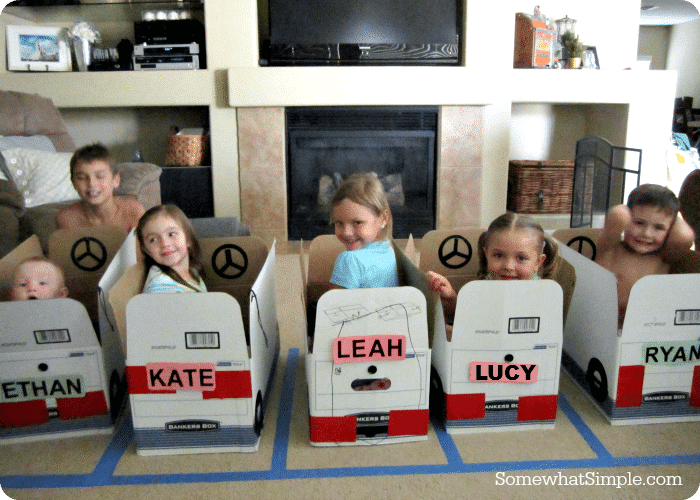 When dad came home and dinner was done, the kids assumed their positions- Ethan was the "Snack Bar Guy" and Leah was the "Ticket Girl!" (And you had to address them as such or they corrected you!)
Ethan would take your order (and your "money") and he would dish out your snacks- a juice box, candy and popcorn.
Leah would take your ticket. She decided she didn't want to rip them like what was originally the plan, instead she would "read it" and tell you if it was a good one and if she said it was good, you could enter the theater.
Once we all had our snacks and everyone was comfortable, it was time for the movie to begin!
Such a fun night and way easy to plan!
(This post originally published on Somewhat Simple in August 2009 but was edited and updated in June 2014)