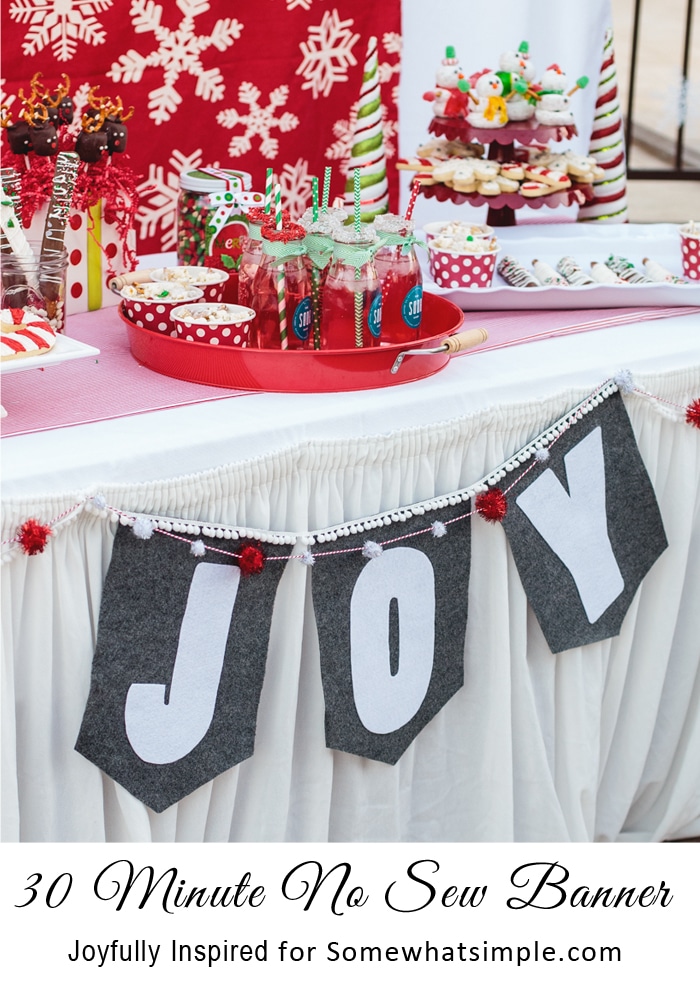 Picture Credit to Bridgette Marie Photography
A simple no sew banner tutorial- the process is easy and the results are darling!
This year my friends and I threw a Santa Letter Writing Party. The kids were darling as they tried to think of what they wanted to ask Santa to bring for Christmas. The party ended with a surprise visitor and all of our little guests got to hand deliver their letters directly to the big guy himself.
We had a gorgeous dessert table with many delicious treats and drinks and one of my friends (AKA a pretty dang good event planner) suggested I make a no-sew banner to hang from the front of the table- genius! She sketched out a design and I got to work. I didn't have a lot of time to spend on the banner so I knew it needed to be quick and simple. Folks, let me tell you it took all of 30 minutes to finish! Here is the tutorial:
Make Your Own 30 Minute No Sew Banner
MATERIALS: 
scissors
3 grey felt sheets

2 white felt sheets

iron
double sided fusible interfacing (enough for 2 felt sheets)
computer & printer
straight pins
hot glue gun
pom pom ribbon – however long you want your banner to be
DIRECTIONS: 
Step 1:  Fold 1 grey felt sheet in half long ways and cut off the corner at a diagonal to create the banner shape.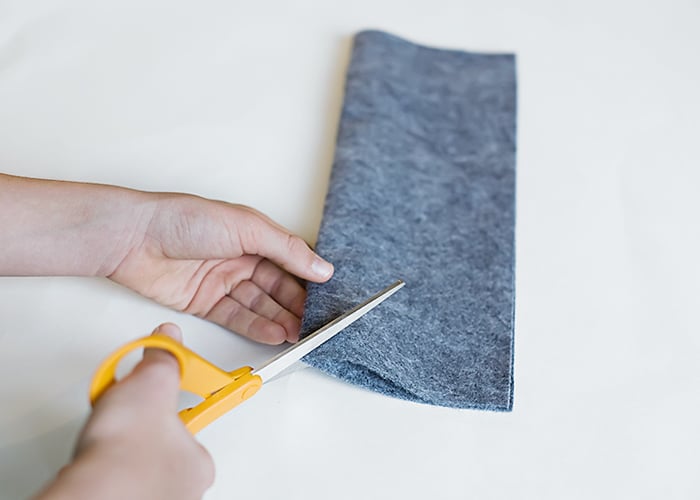 Step 2: Use the corner cut off from the first felt sheet as a guide to cut 2 more grey felt sheets so they are the same shape.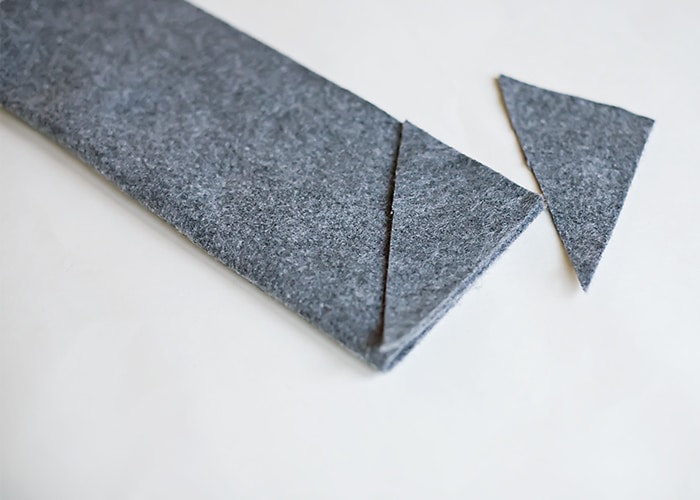 Step 3: Iron 2 white felt sheets onto double sided fusible interfacing. Follow the directions that come with your particular brand.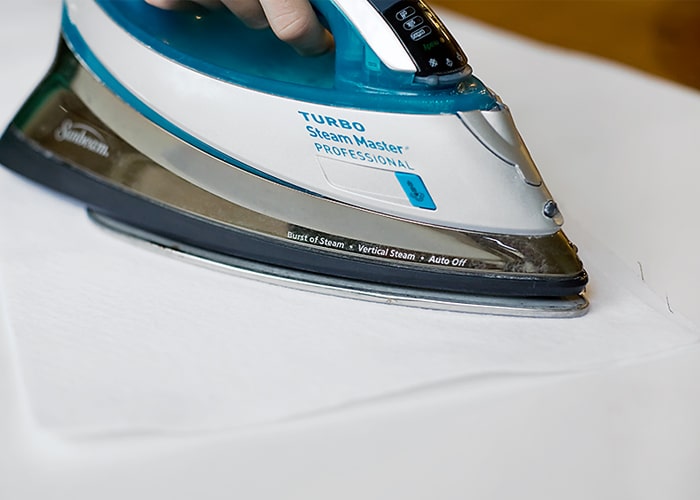 Step 4: Print out the word JOY onto card stock and cut them out. I used the font POPLAR STD at font size 775.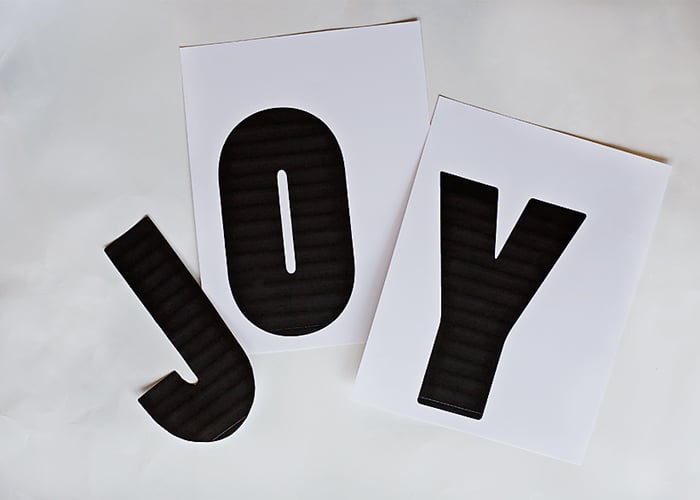 Step 5: Pin the letters to the white felt that is already ironed onto the double sided fusible interfacing and cut them out.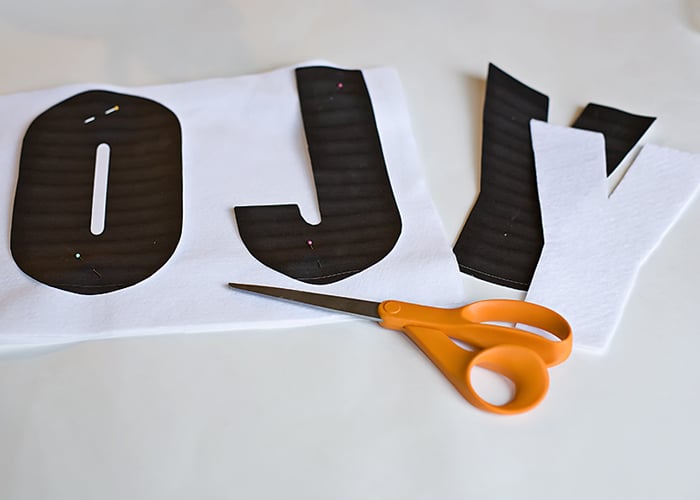 Step 6: Once your letters have been cut out, center them with the fusible side down on the grey felt sheets. Only 1 letter per base.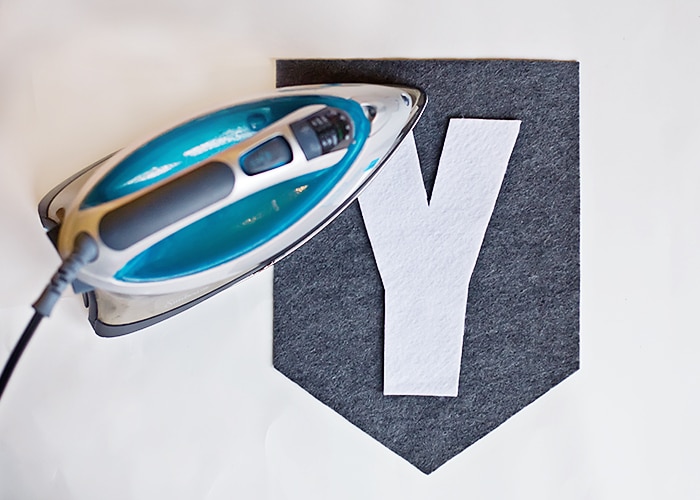 Step 7: Glue the pom pom ribbon onto the top of your banner using a hot glue gun.  This is what connects the felt sheets together.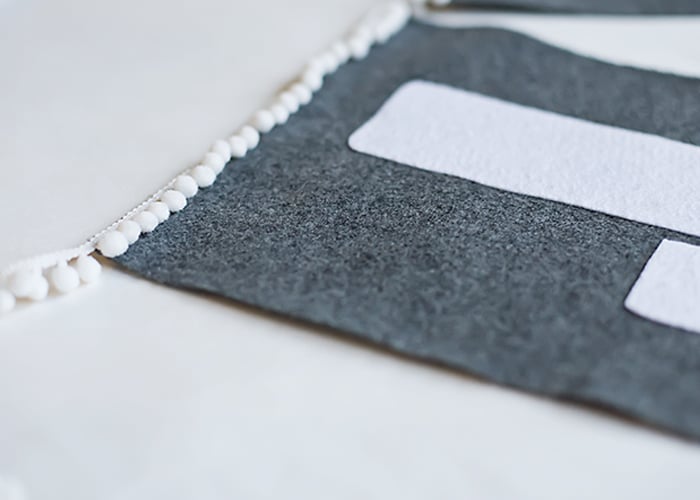 See, quick and easy!
The possibilities for this banner are endless.
Use different words and colors for other occasions.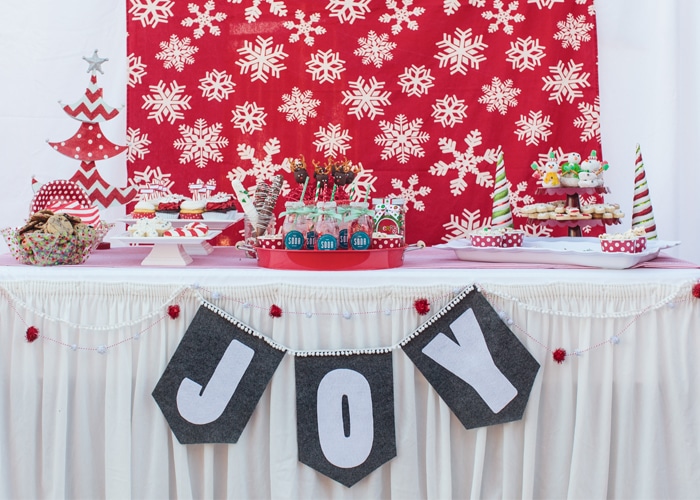 Picture Credit to Bridgette Marie Photography
If you enjoy Christmas inspired recipes and a free printable, be sure to check out these other recipes and letter to Santa. Get even more by visiting Joyfully Inspired Pinterest Page.

Cinnamon Honey Butter Popcorn | Free Santa Letter Printable | Dairy and Gluten Free Hot Chocolate