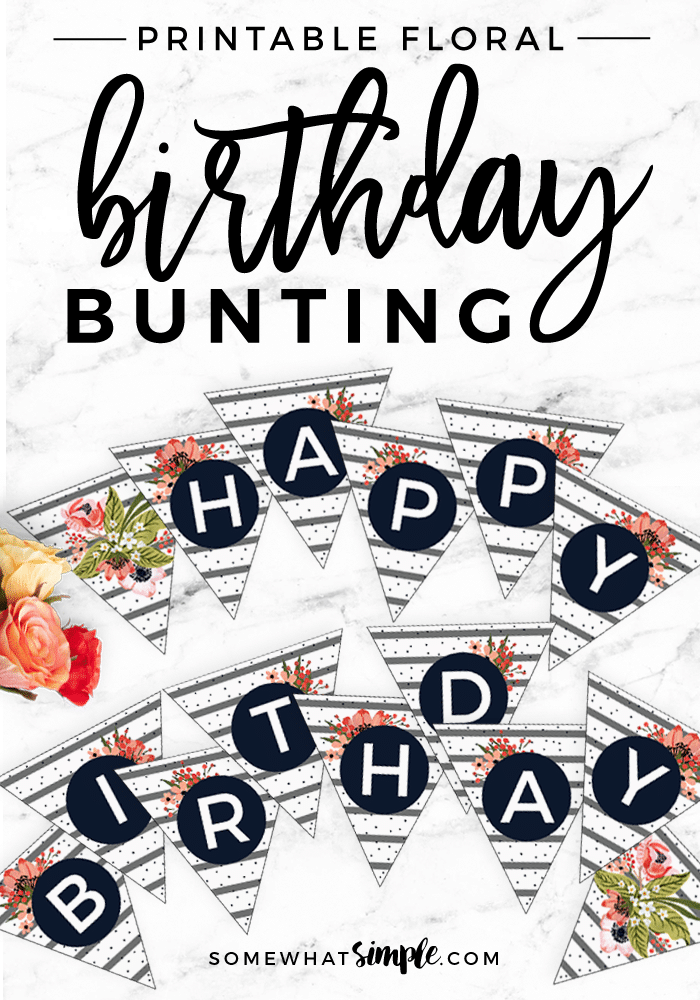 This gorgeous floral birthday banner is perfect for those special ladies in your life who need to be celebrated on their birthday!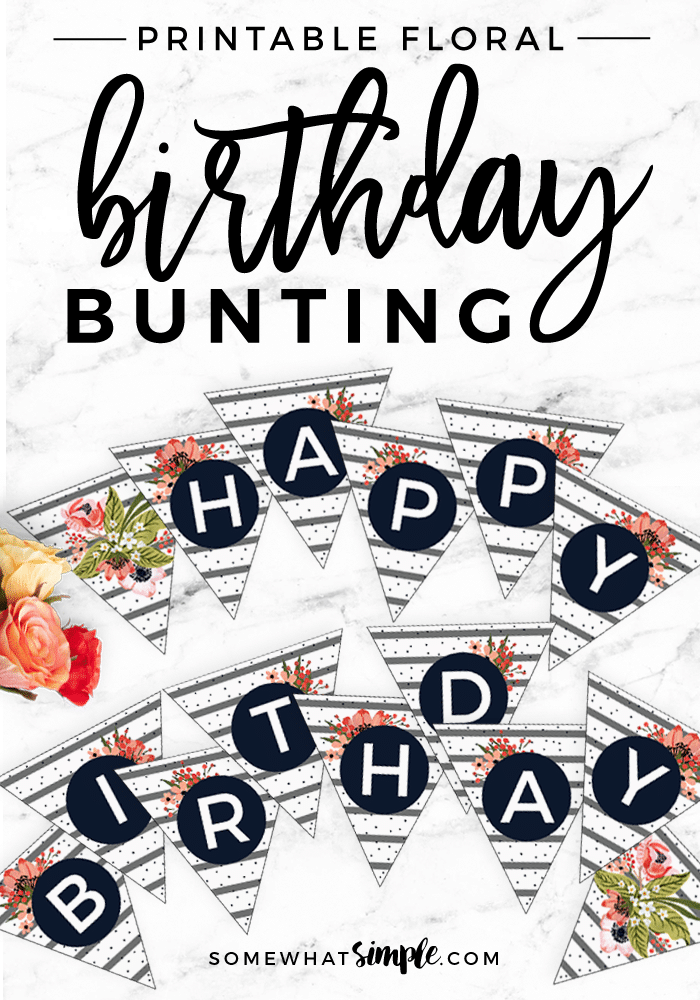 Who said birthday banners are just for kids?! We love how simple and gorgeous our Floral Birthday Bunting turned out, so naturally, we're sharing it with you! Have a daughter who's too old for My Little Pony? Have a sister who needs to know how special she is? A coworker who's a little more Audrey Hepburn, and a little less Minnie Mouse? Then we've got the starting point for an awesome birthday this year!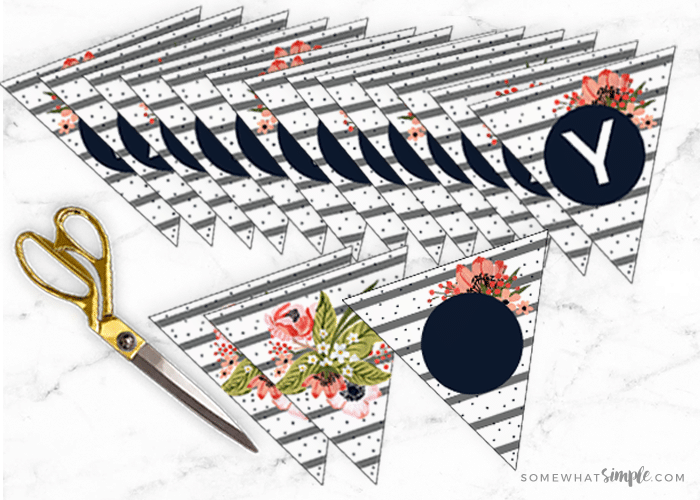 Floral Birthday Banner
supplies
Floral Birthday Banner (download here)
Scissors
Twine, ribbon, or string
Tape
directions
First, print of our beautiful Floral Birthday Bunting, and cut out each triangle.
Lay out each triangle, and measure how much ribbon or string you'll need.
Tape bunting onto the ribbon or string.
And finally, hang and make someone's (birth)day! 😉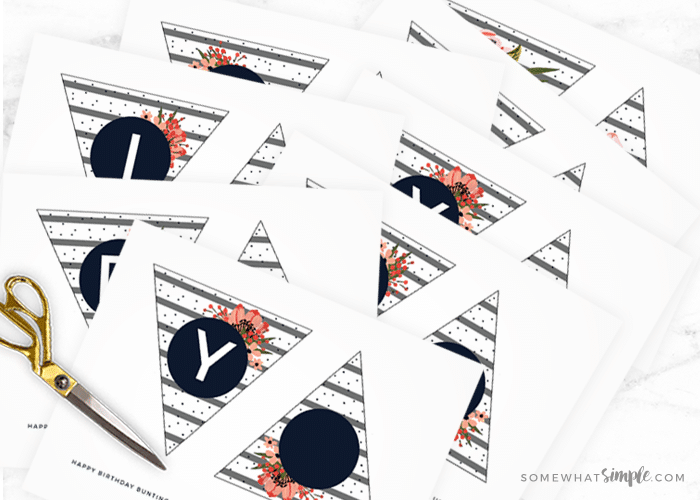 Another option would be to sew each triangle onto your ribbon to make it a little bit more sturdier. You could also shrink the files down, and now you have a gorgeous birthday cake topper! Just drape it between 2 kabob sticks!
This kit is 8 colorful pages that include: 2 plain floral + stripes triangles, the letters HAPPY BIRTHDAY on their own individual triangles, and then one plain triangle so you can fill in your own number, letters, etc. Just print off as many as you need!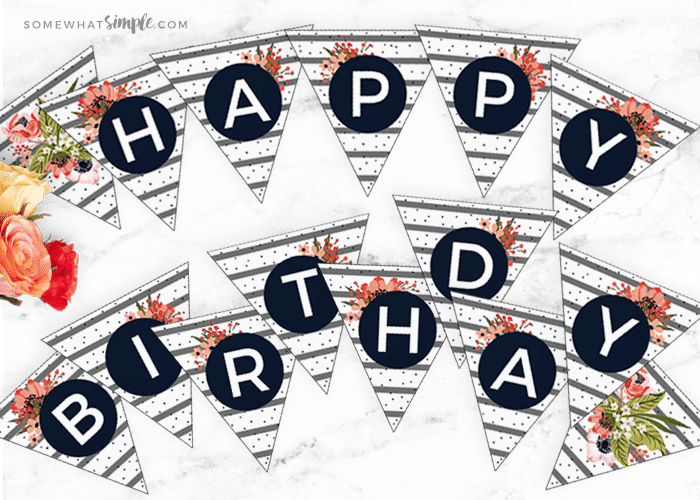 CLICK HERE

to download our Floral Birthday Banner!
This Birthday Bunting is sure to make that special gal's day!
Our readers also enjoyed these posts:

24×36 Family Birthday Display || 101 Birthday Gift Ideas || Frozen Malt Shop Ice cream Pie
This post originally published in December 2009, but was updated with a new printable and images in 2017.