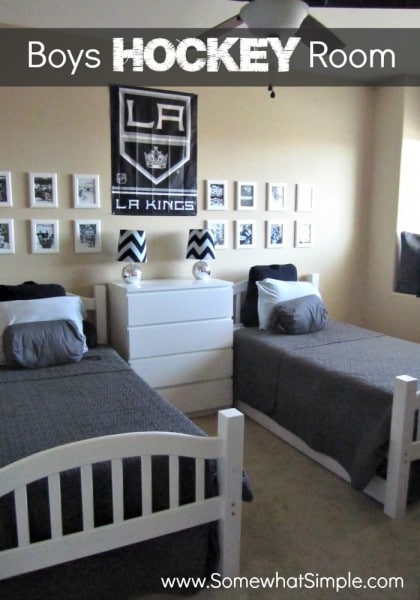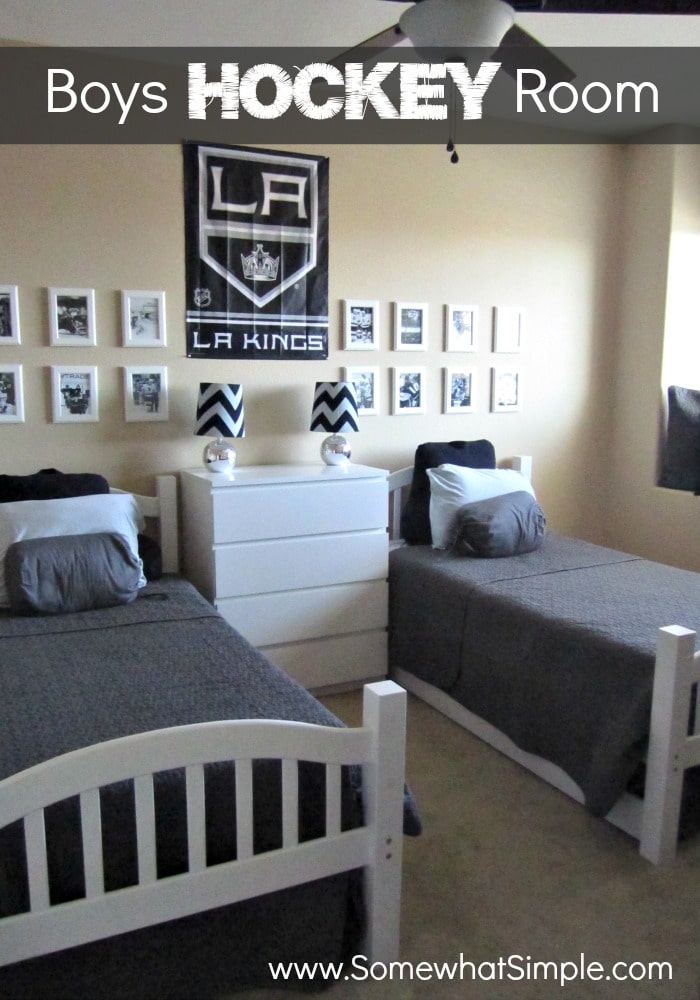 Last year my boys talked me into redecorating their baseball room into a boys hockey bedroom. Hockey is, after all, their very favorite sport and I live in a house with 3 of the biggest LA Kings fans! I began renovations during the playoffs and I'd like to think my hard work and creativity willed the team to their first Stanley Cup victory. It was an exciting time in our house- the boys got a pretty sweet bedroom all while watching their team dominate the NHL! Take a look at the details: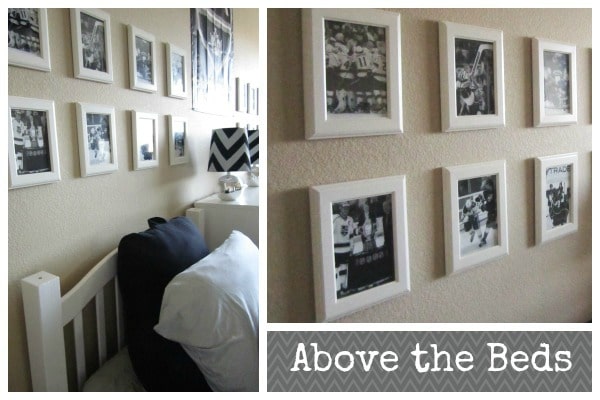 I started the room by focusing on what I wanted above the beds, since this would be the very first thing people would see. I bought an LA Kings flag and framed a total of 16 pictures in simple white frames (from IKEA) and hung them with command strips.
On the bed: Grey quilt from IKEA, Pinstripe gray and white sheets from Target, Black Reading Pillow from Wal-Mart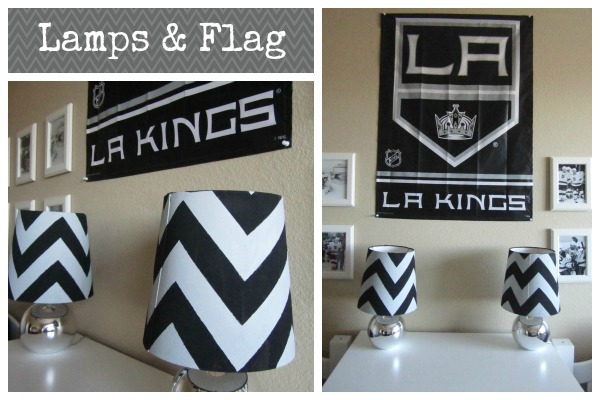 Separating the beds, I placed a white dresser from Ikea and topped them with the chevron lamp shades I painted.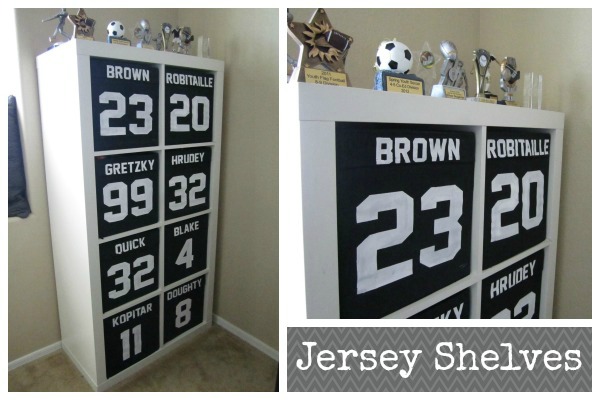 My favorite project of the room is this jersey shelf. I bought the shelving unit and black bins from IKEA and then painted the jersey names and numbers on them with stencils I made from vinyl. I let my boys pick 4 of their favorite current players and my husband picked 4 players that he loved from "back in the day."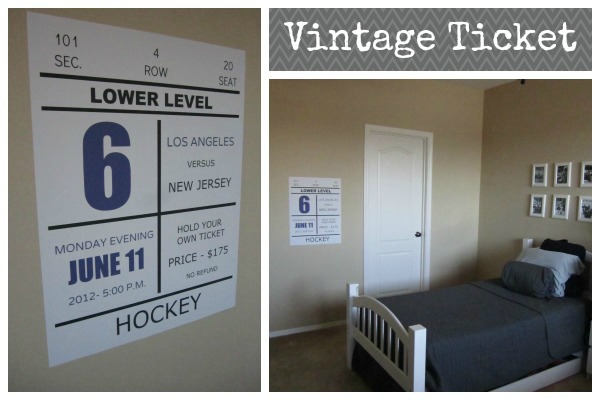 On the other side of the room, I made a vintage-looking ticket stub with all the info of game 6 in the Stanley cups finals. I was going to use vinyl right on the walls like this vintage basketball ticket, but instead I ordered it as a sticky poster from Paper Coterie.
I filled the window seat with black throw pillows from IKEA and I painted the King's old crest on the center pillow using a stencil I made from vinyl.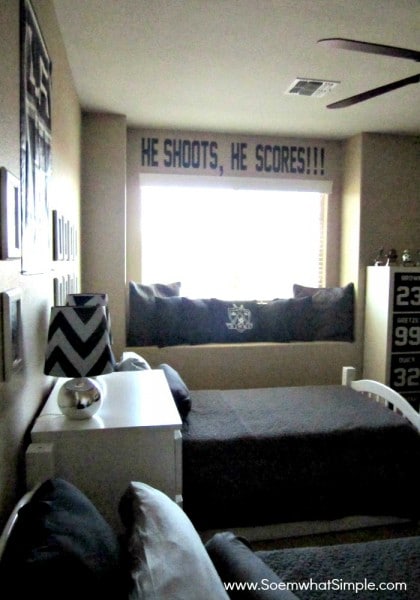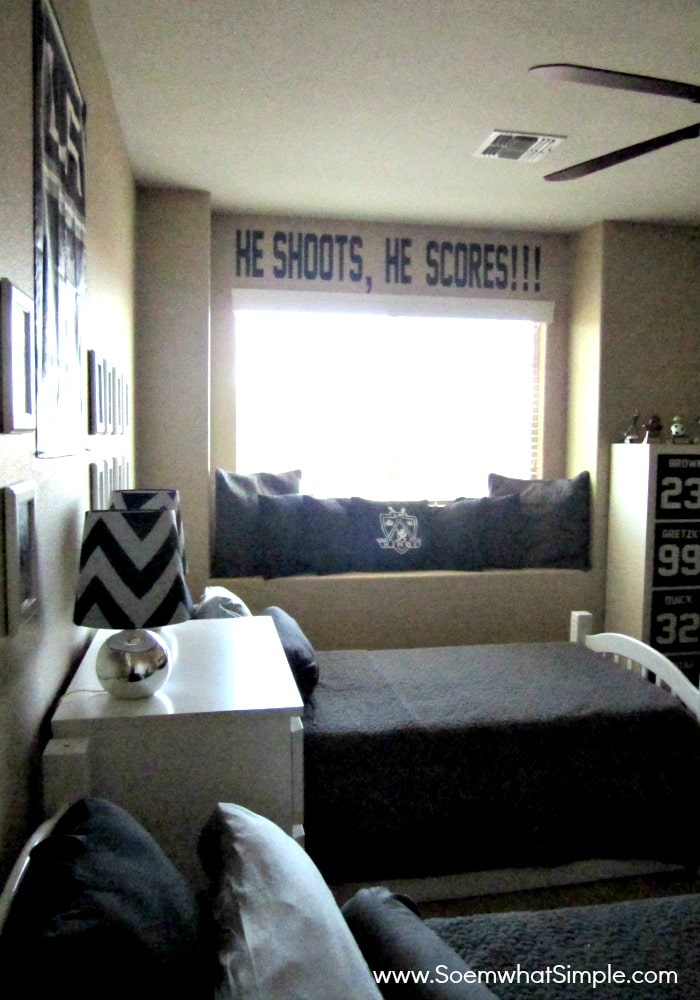 Also above the window seat, I added some vinyl letters saying "He Shoots, He Scores!!!"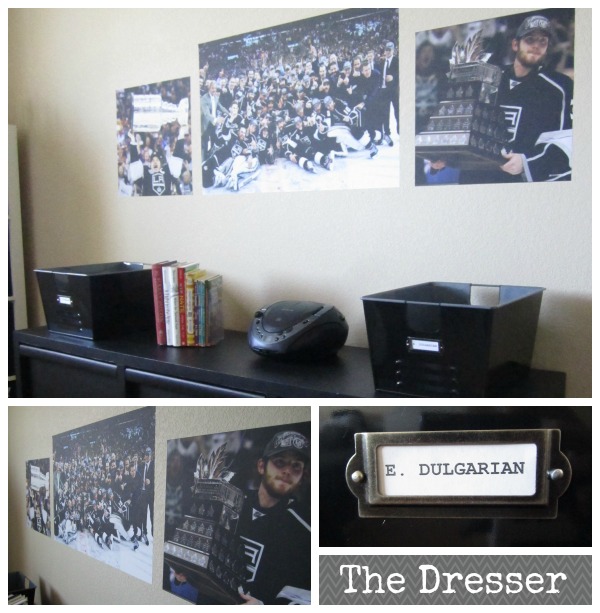 Lastly, I wanted the second dresser to be another fun focal point, so I ordered a few more sticky posters from Paper Coterie- one of the entire team with the cup, one with Dustin Brown holding the Stanley Cup and one with Jonathan Quick holding the Conn Smythe trophy.
On top of the dresser, I bought 2 locker-type bins from Target and put my boy's names on them just as the Kings have their names on their lockers.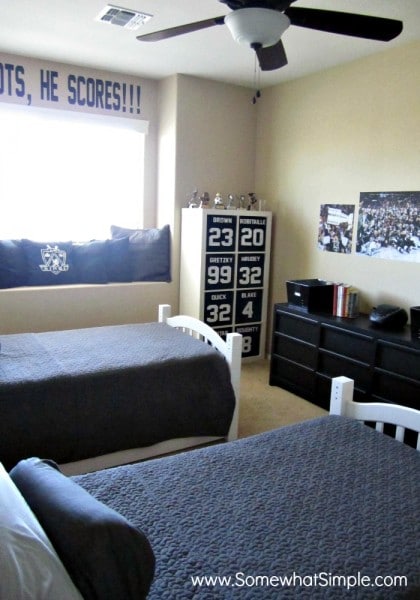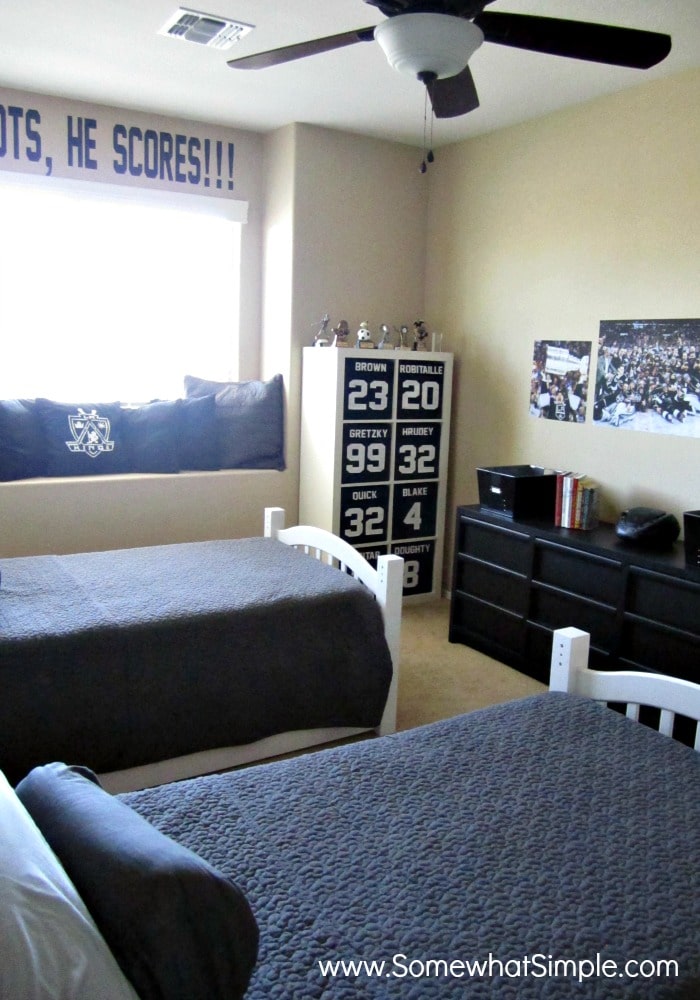 So what do you think?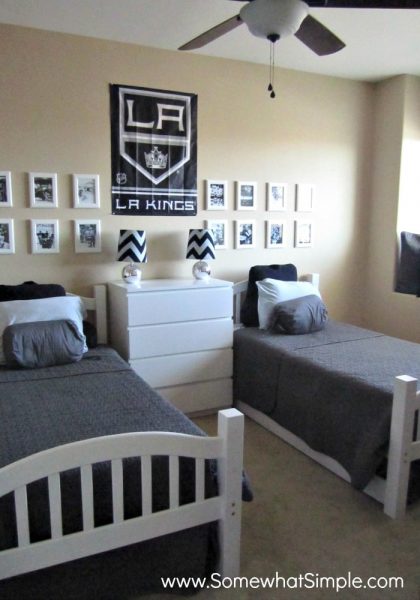 My husband told me it was the room he always wanted… and he threatened to sleep in there instead of in our master bedroom. 🙂
I'm glad all three of my hockey fans are happy.