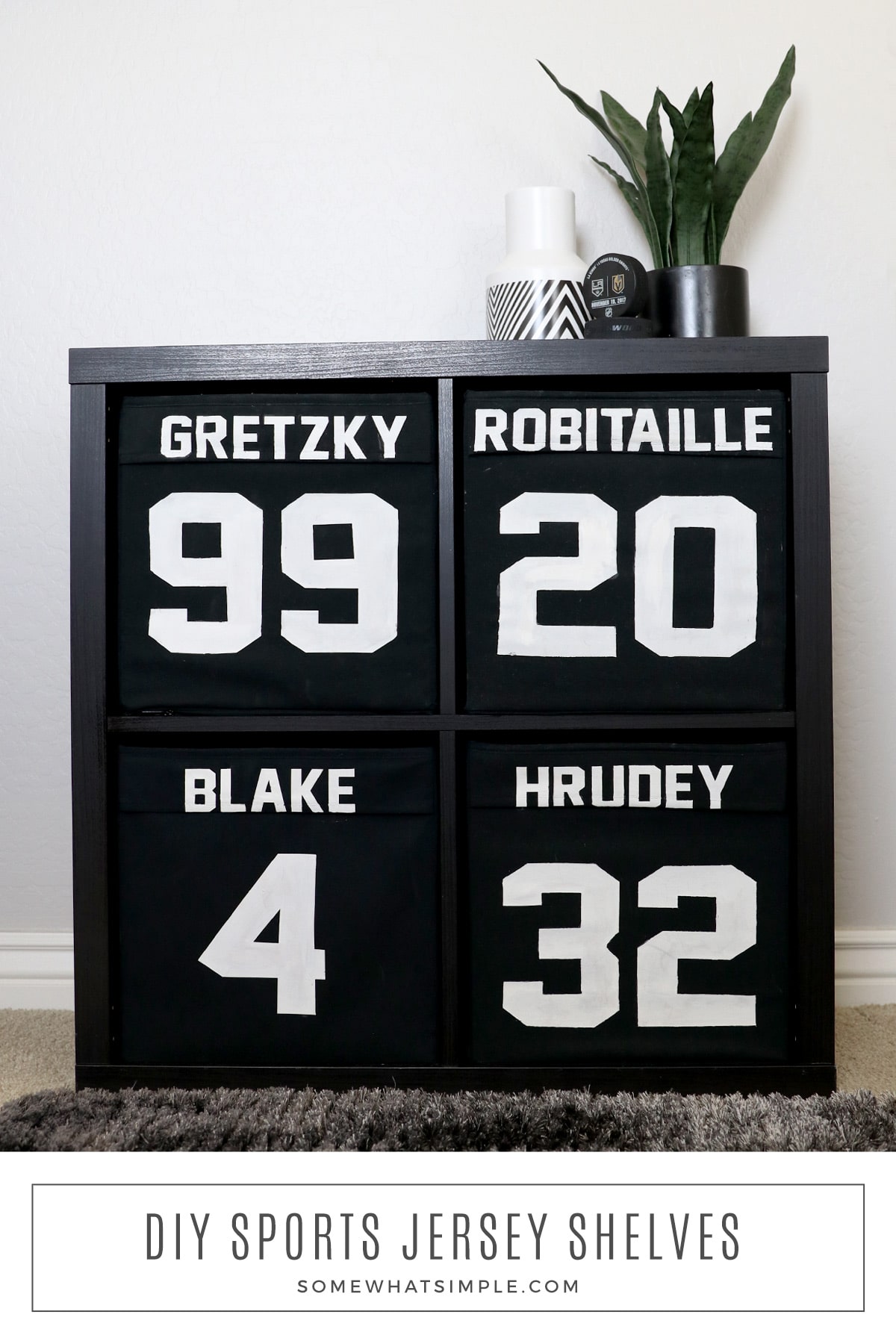 A fun addition to a child's sport's bedroom – this simple DIY Jersey Shelf project hides their clutter and looks great!
Here are a few more kid's bedroom ideas – Teen Boys Room, Boho Teen Girl's Room, and Vintage Schoolhouse Room.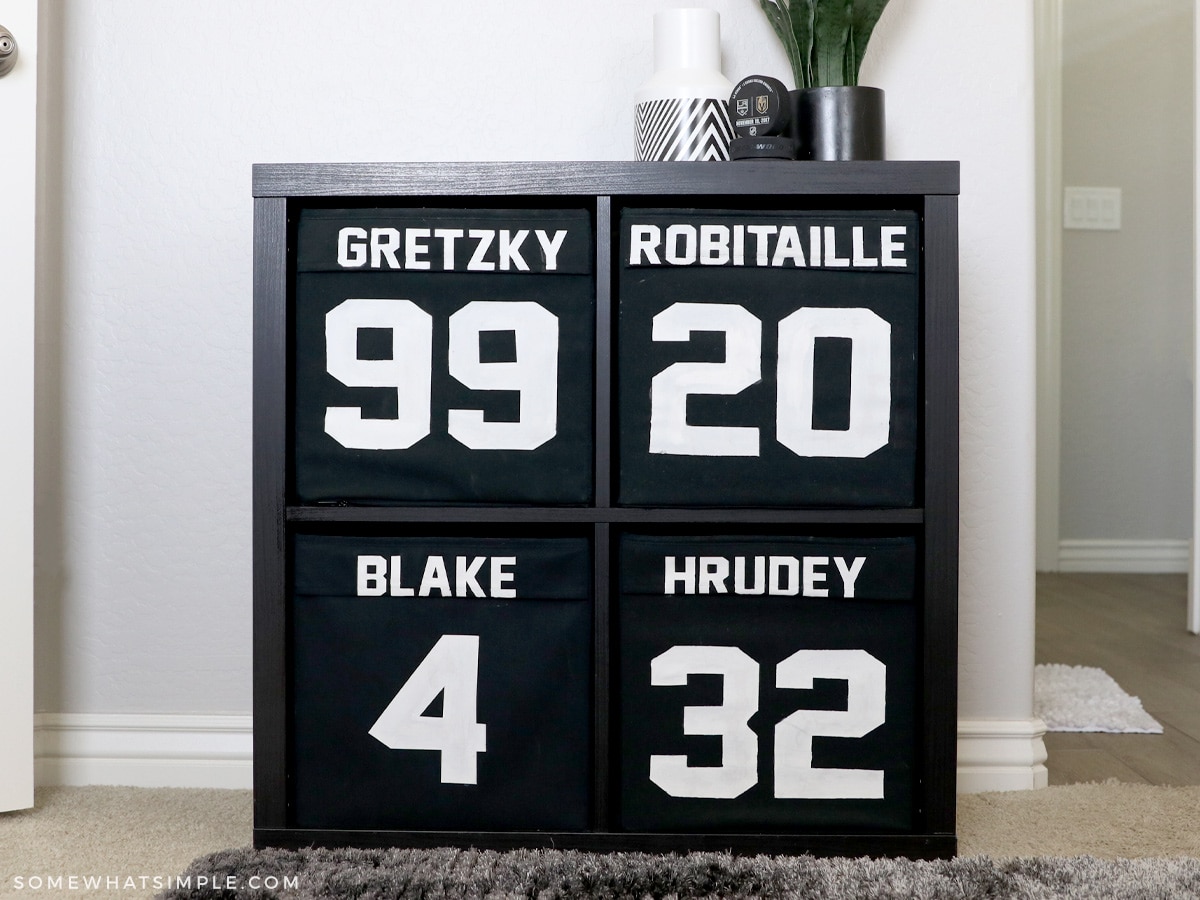 Sports Jersey Decor Idea
With both of my oldest boys being HUGE Los Angeles Kings fans, it seemed appropriate to design the room they share around their love of ice hockey. Needing a place to store all of their toys and things, I came up with an organizational solution that is the perfect fit for their new hockey room.
This simple jersey shelf project took a couple of hours to create, and the hardest/ longest part was just waiting for the paint to dry! Here is how I did it –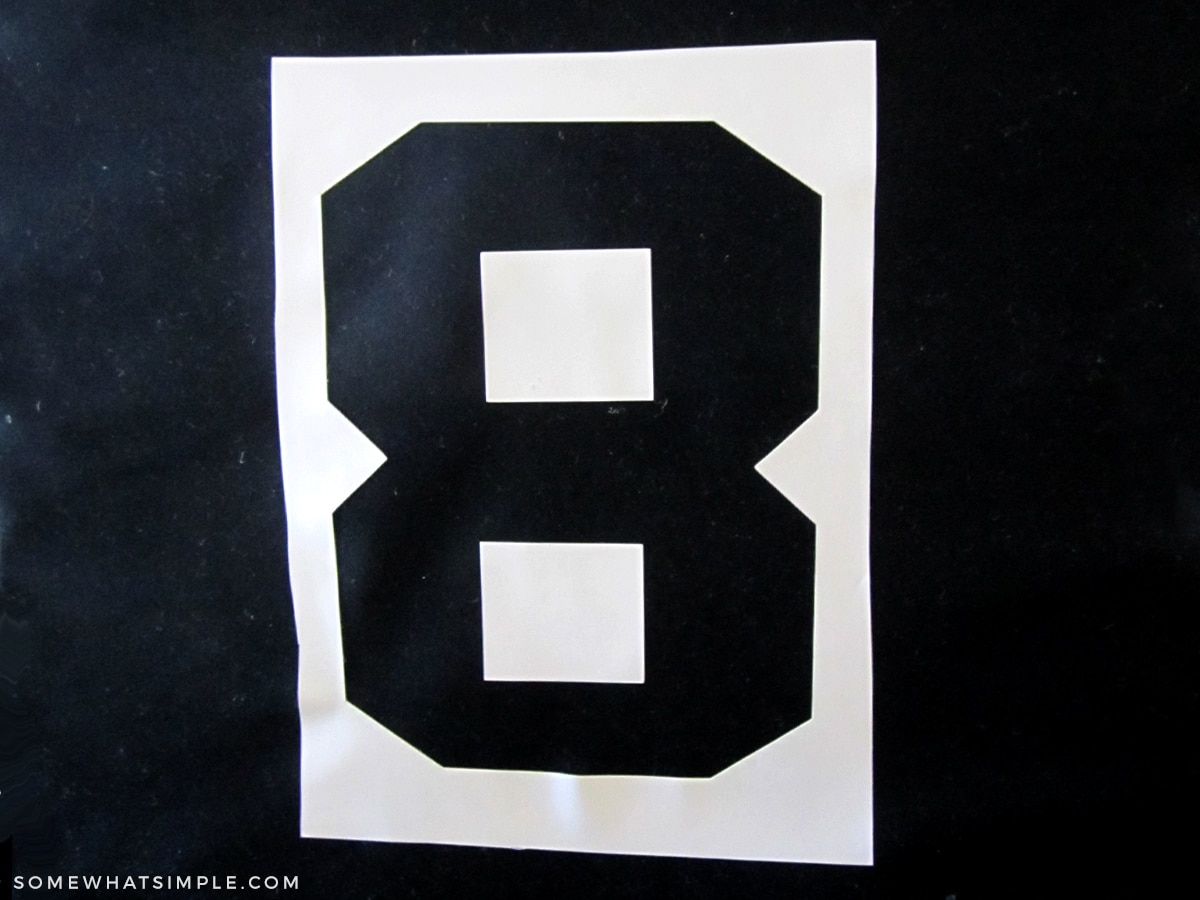 DIY Jersey Shelf
SUPPLIES –
cubby shelf
fabric bins – I got these fabric ones from IKEA, but you can use any basket or bin that fits your shelf.
stenciled jersey numbers – I cut mine out with my Cricut using the All Star font.
paint + paint pen – I used black and white.
* You could also buy any basket or bin in plastic or metal and skip the painting process by using the vinyl stickers directly on the bin.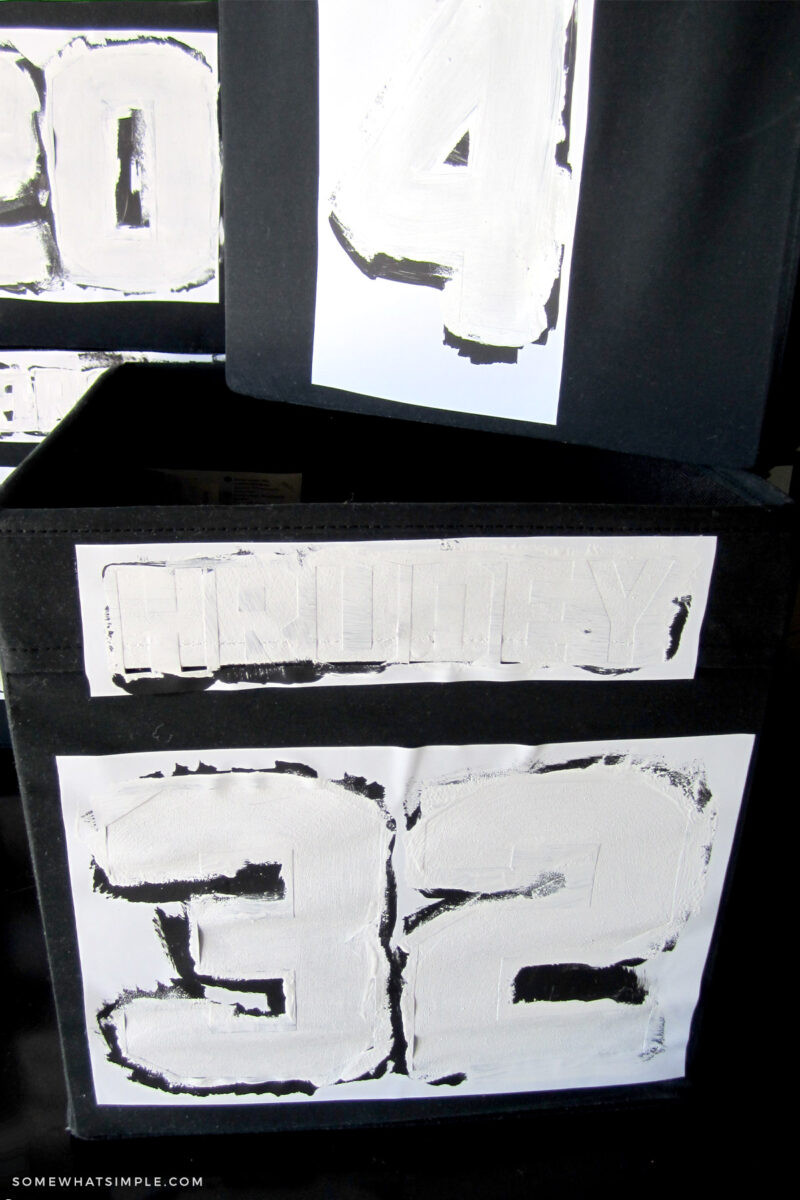 How To Make Them
I let the boys pick their favorite Kings players – past and/or present. Each of them have their own shelf with 4 players of their choice. (My husband might have had some influence in this too!) I cut some vinyl stencils that looked like the back-side of a jersey.
Next, I painted over the stencil with black paint. I know what you are thinking, why black paint on black bins? Here is why: If you paint over your stencil with the same color of your bins first, it will seal off your stencil so the color you really want to show won't bleed under the stencil.
Once the black paint dried, I painted over the stencil with white paint. Peel off your stencil before your paint dries so it doesn't peel up the paint.
Once the white paint was dry, I used a white paint pen and traced along the letters and numbers just to give the edges clean, sharp lines.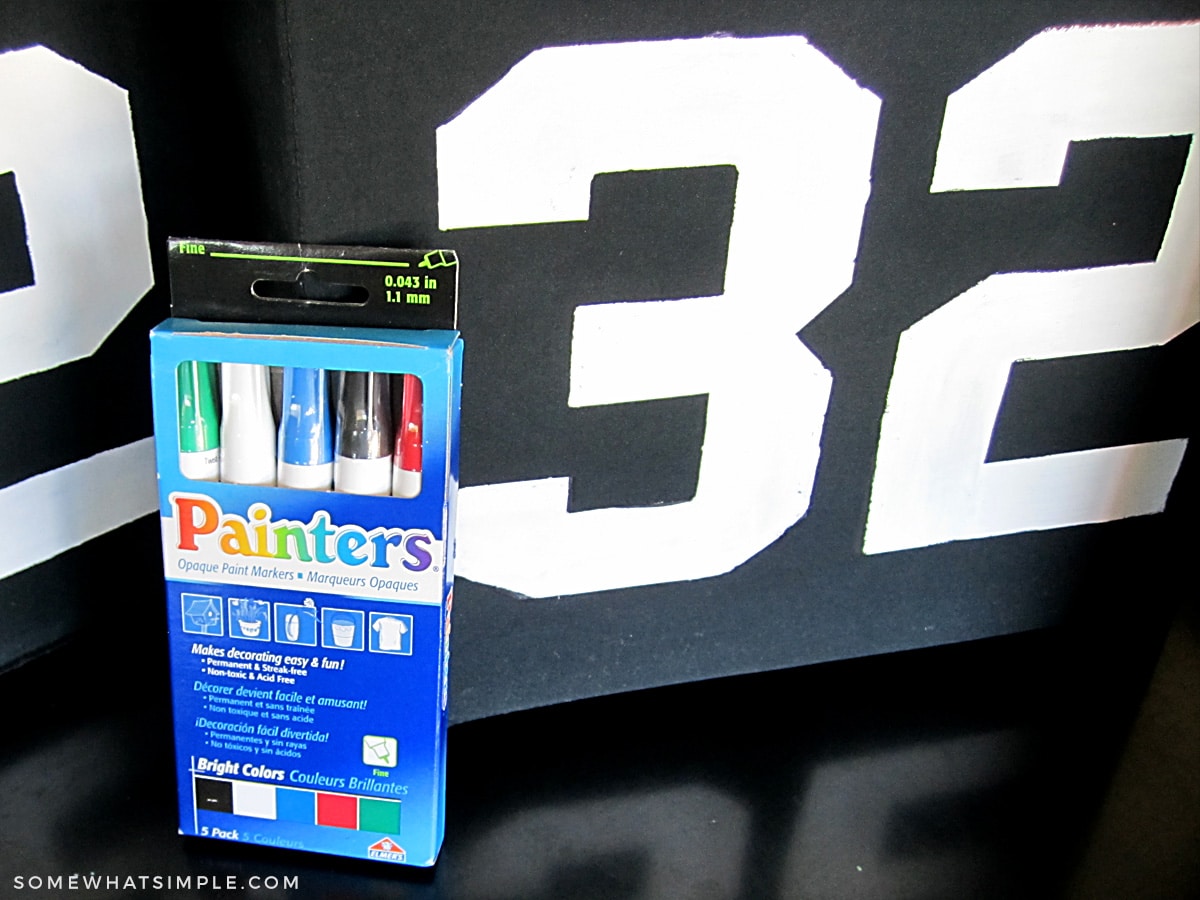 … and that's it!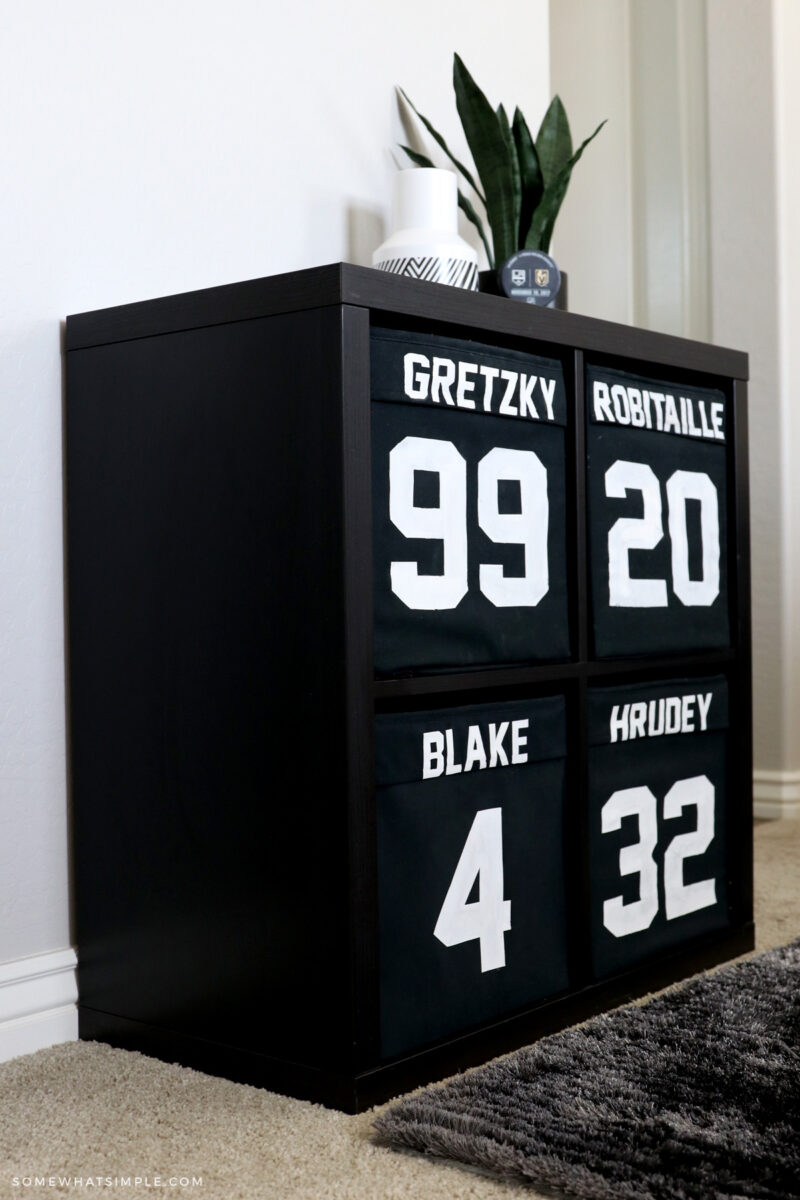 I love how simple this project was, and it really set the whole stage for their sport's bedroom.
What do you think?? 🙂