I am so excited to show you a fun organization project I created for my boys hockey room.
How fun is that?
When we first bought this home, Ethan was an only child and his favorite sport was baseball. We designed his entire room around his love of America's favorite pastime, and we had this shelving unit for all of his "stuff."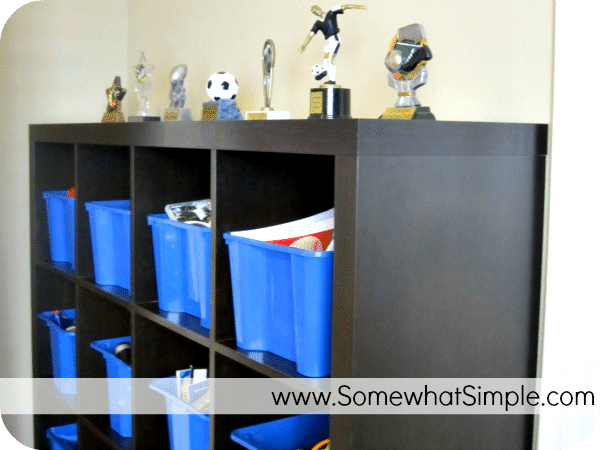 Fast forward 7 years and not only has our family dynamic changed a bit (3 more kids to the mix) but so has Ethan's hobbies. He now gets to share his room with his younger brother, Ryan, and both boys are HUGE Los Angeles Kings fans!
When we moved both boys into their shared room, we had to bring in another dresser, which means we lost the space for the BIG shelving unit. Needing a place to store all of their toys and things, I came up with an organization solution that is the perfect fit for their new hockey room.
Here is how I did it.
I bought this cube storage shelf and the black bins that fill each space.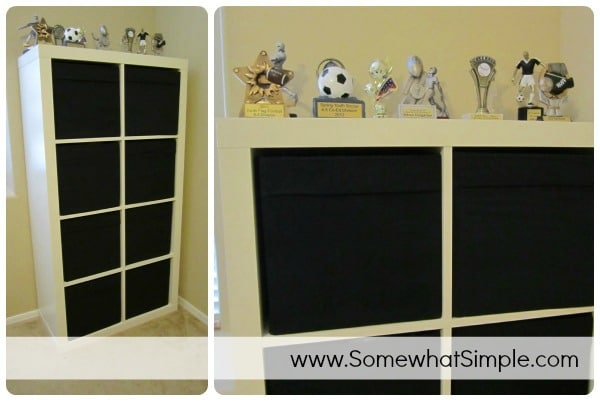 I let the boys pick their favorite 4 current Kings players, and then my husband picked his 4 favorite retired players. I cut some vinyl stencils that looked like the back-side of a jersey.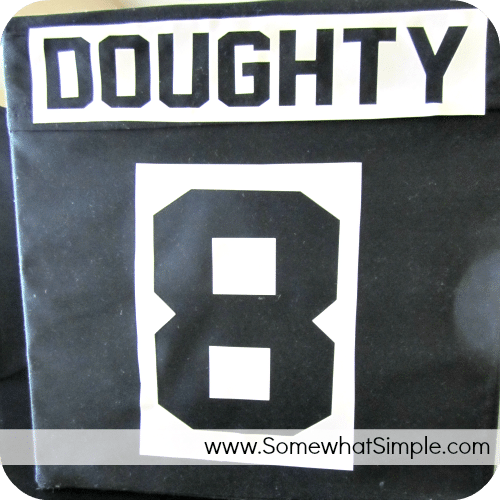 Next, I painted over the stencil with black paint. I know what you are thinking, why black paint on black bins? Here is why: If you paint over your stencil with the same color of your bins first, it will seal off your stencil so the color you really want to show won't bleed under the stencil.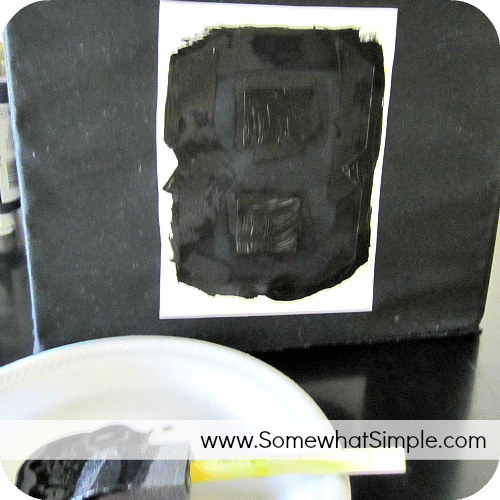 Once the black paint dried, I painted over the stencil with white paint. Peel off your stencil before your paint dries so it doesn't peel up the paint.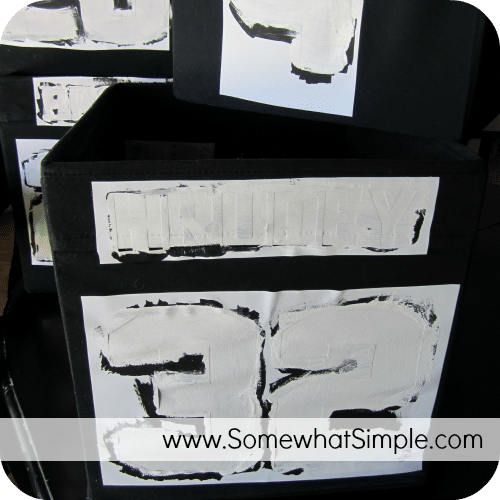 Once the white paint was dry, I used a white paint pen and traced along the letters and numbers just to give the edges clean, sharp lines.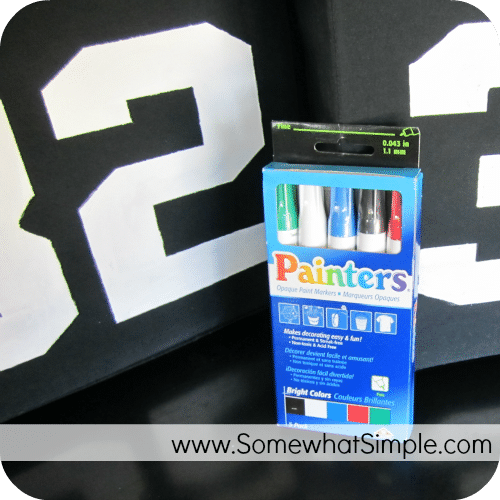 What do you think?? 🙂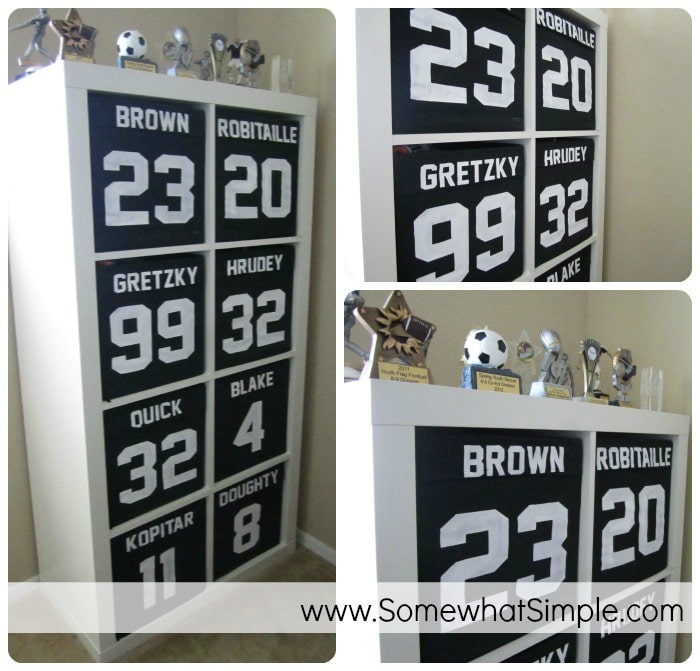 This is a sponsored post written by me on behalf of Lowes. As a Lowes Creative Blogger, I was challenged to showcase a Spring Organization idea. For fabulous ideas and supplies for your own Spring projects, please visit Lowes Creative Ideas.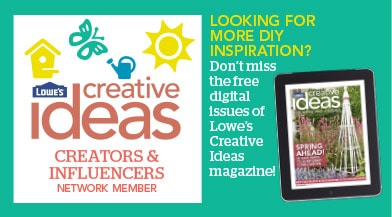 There are all kids of ideas being shared on Lowe's social networks- don't miss it!