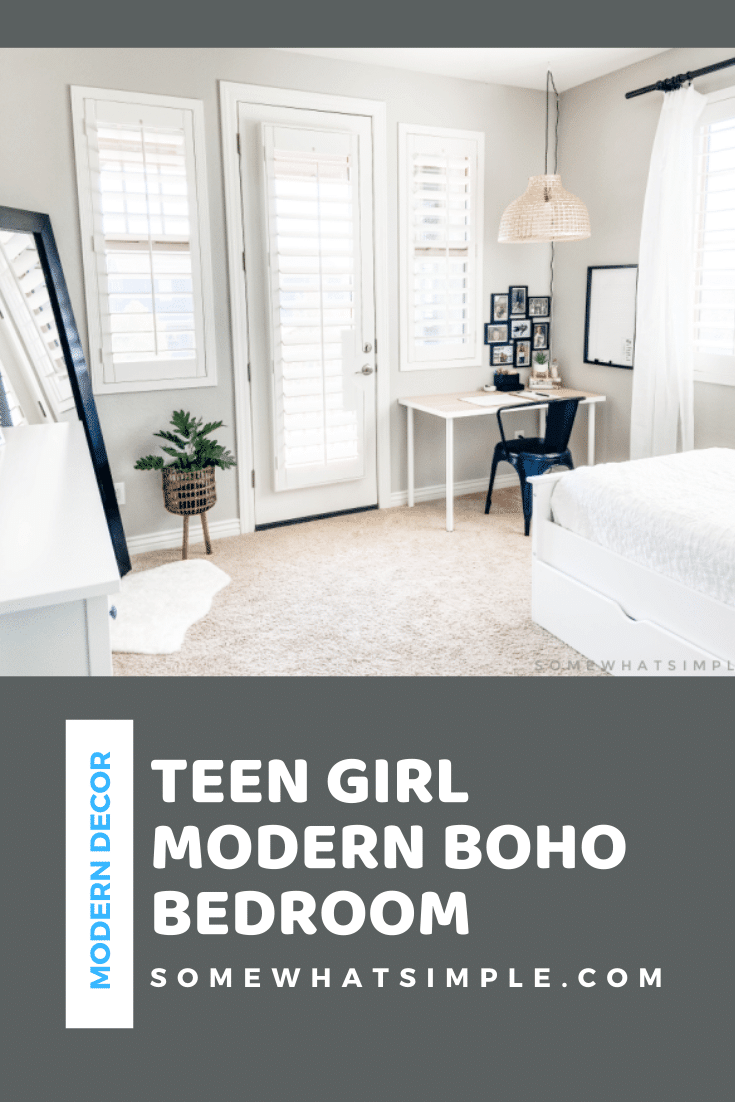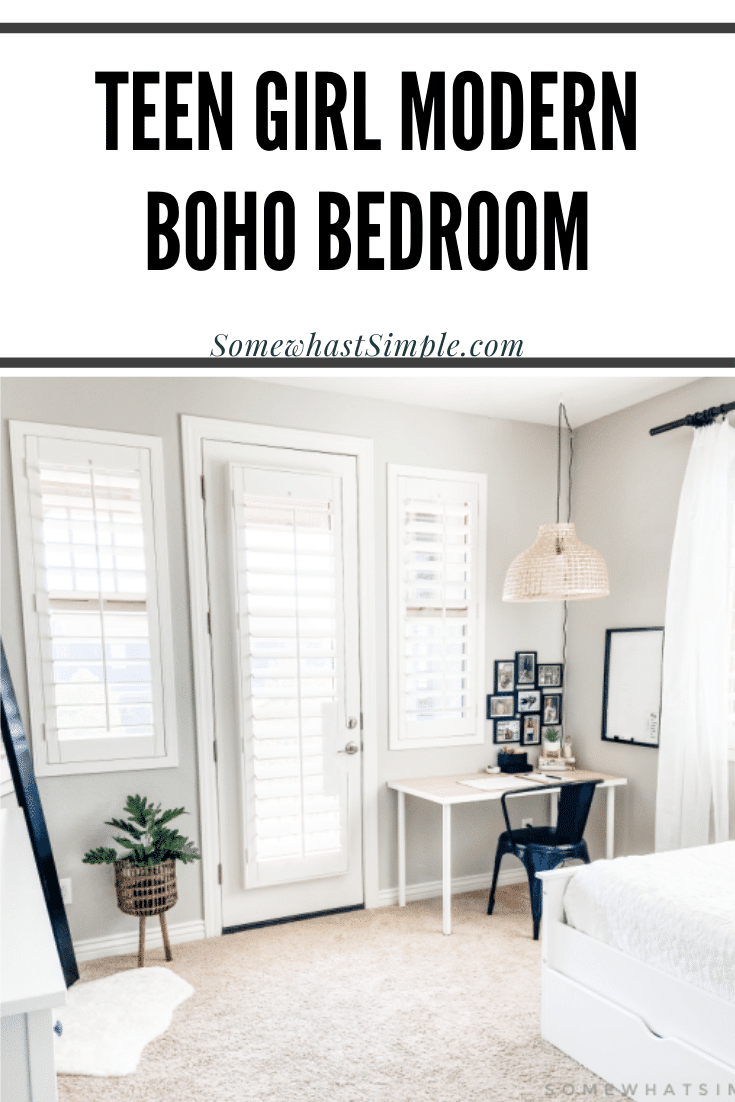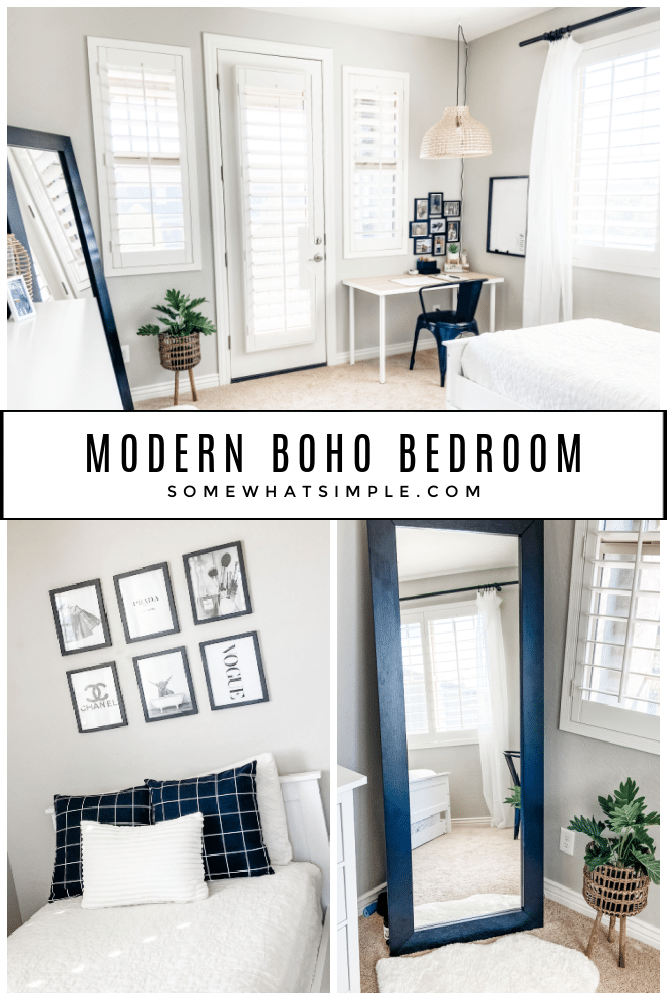 Leah's bedroom gets a fresh new design, featuring bold blacks and whites and natural textures. This modern boho bedroom is comfortable, clean, cozy, and captivating!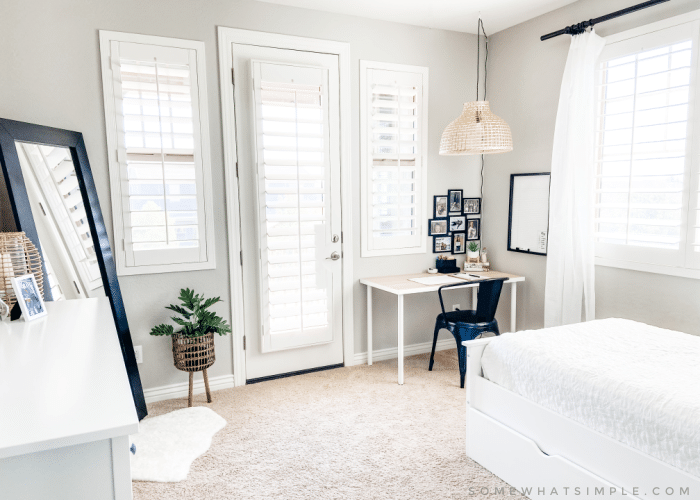 We've been in our home for just over 4 years and Leah's room has been redesigned 3 times already! She started with a Turquoise Tween room that she very quickly outgrew, followed by a Chic Farmhouse bedroom that was cozy and warm. When forced to rearrange our kid's bedrooms to make room for distant learning, Leah moved back into her original space and opted for another room refresh!
The hardest part of the entire process was finding out what style she was going for – she likes a lot of different designs, so we weren't really sure the best way to mesh all the elements she loved. But holy cow, look at this fun result! Her Modern Boho Bedroom is so fresh and clean, but cozy too! Here are all the details –
Boho Bedroom Decor
Boho design usually consists of eclectic furniture, bright colors, warm textures, and a LOT of plants. Leah loved the idea of using warm textures, (bring on the baskets and macrame!) but she didn't want the eclectic, cluttered feel or the bright colors. Her new bedroom proves that Bohemian design doesn't have to be loud and full of animal prints! In fact, clean lines and modern black and white decor can play nicely with bohemian elements when styled right!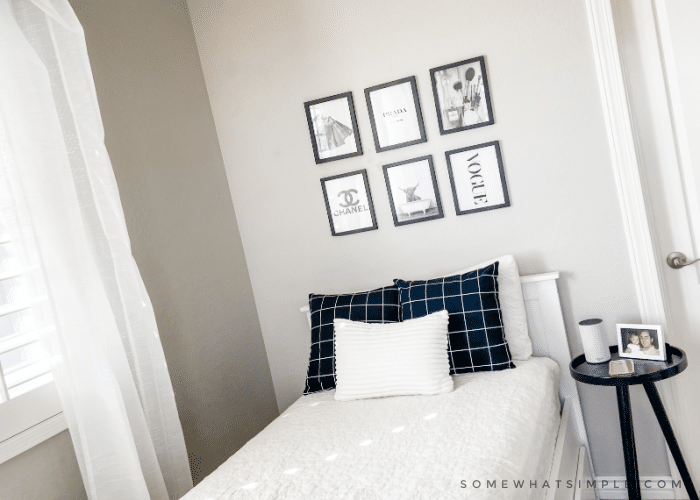 We started the process by choosing a neutral white quilt on her bed so we could have the freedom of adding whatever colors we wanted by layering pillows in different sizes and textures.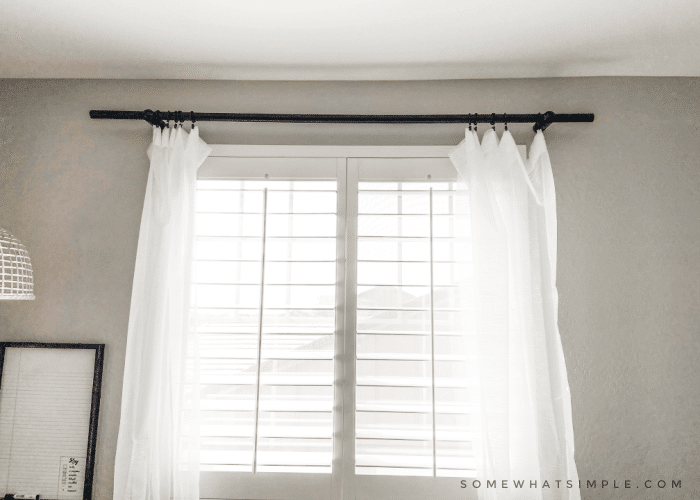 We added some light sheer curtains to create a flowy space that didn't feel so bottom heavy.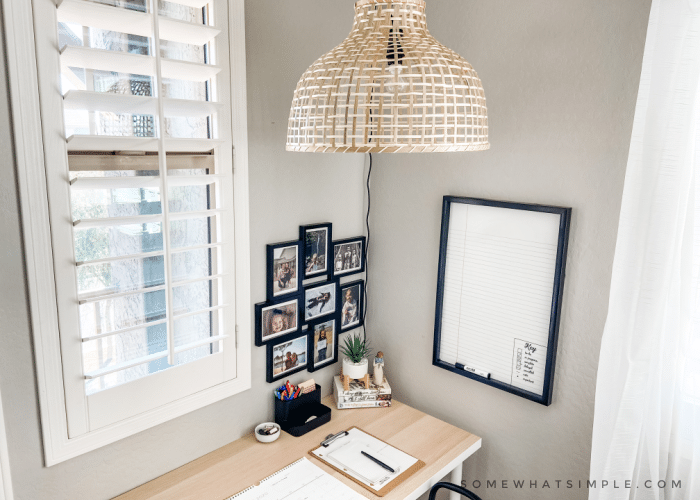 Her desk is clear of clutter, but the hanging basket lamp adds some warmth and texture.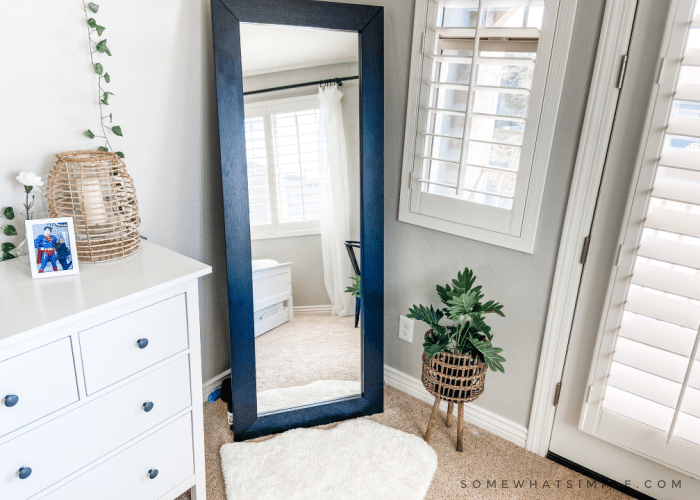 Her standing mirror is both bold and sophisticated, but the soft faux fur rug and potted plant keep this corner nice and cozy.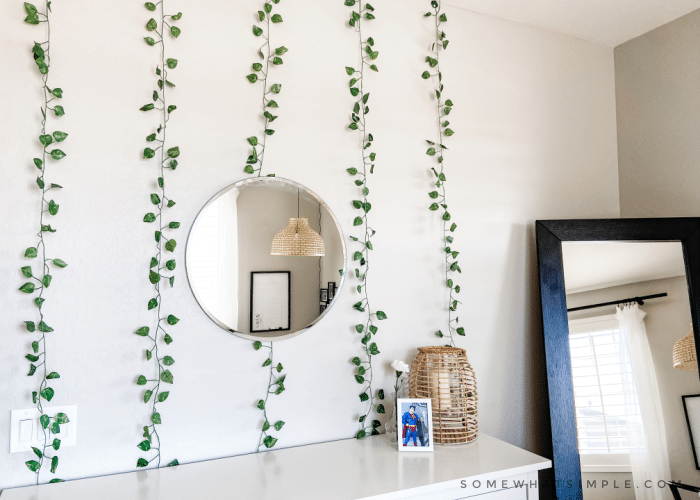 Minimal knick-knacks on her dresser allow the hanging vines to take center stage!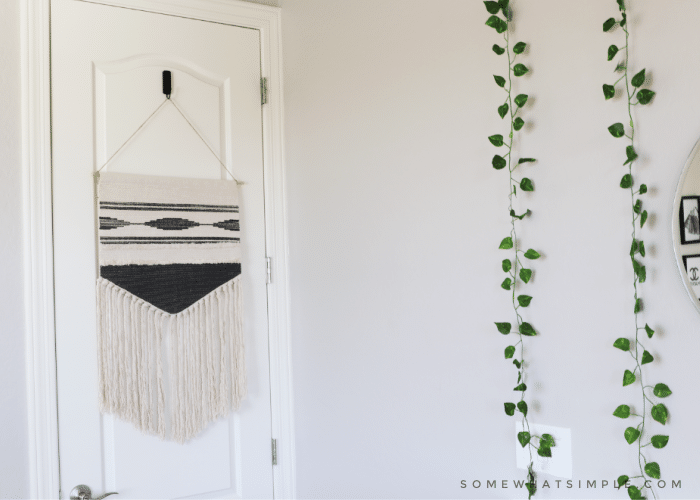 A stylish wall tapestry hangs on the backside of her door, which softens this corner and better meshes with the opposite side of the room.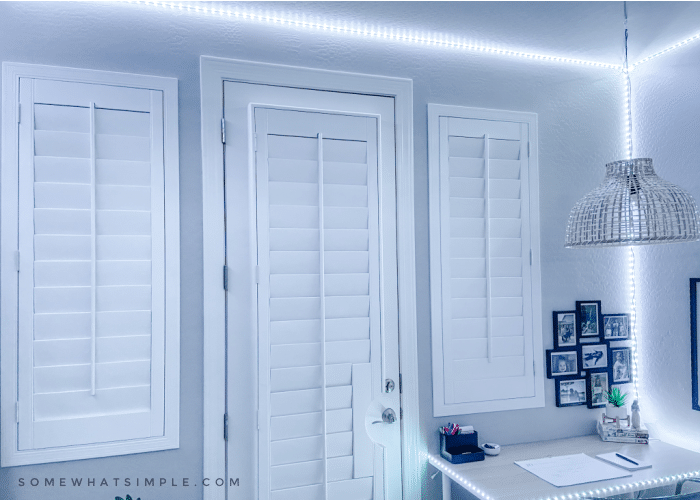 Last but not least, Leah was adamant about using LEDs around the perimeter of her room… no matter how hard I tried to talk her out of it! 🙂 But we found some on Amazon that are practically invisible when turned off, and look pretty cool when turned on! She's happy, and that makes me happy!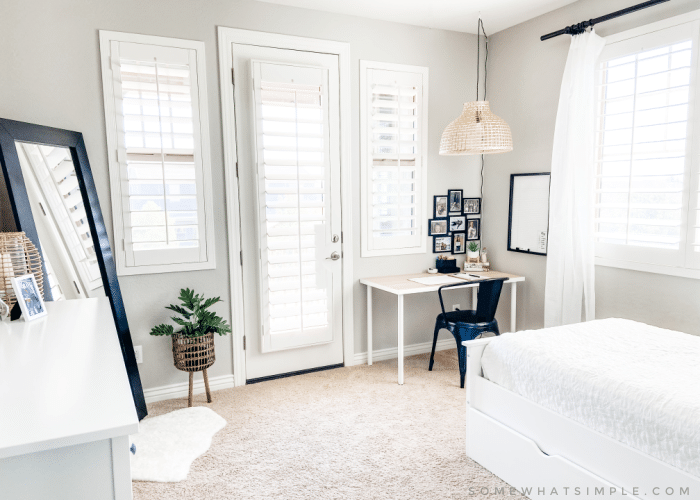 This room is the perfect mix of Leah's love of sophistication, and her laidback, carefree bohemian style! What do you think?
Shop this Space