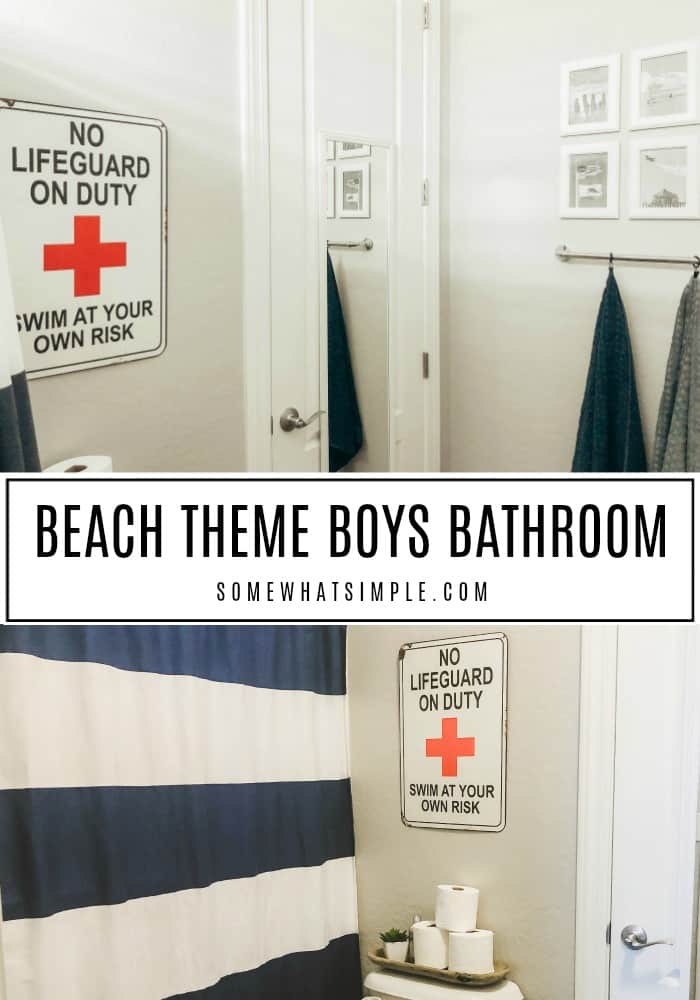 A quick peek at our boys bathroom with ideas on how to update your space without any fuss!
We are in full #SimpleSpacesChallenge mode over here – getting projects checked off our list like nobody's business! Ethan's room is done, Ryan's room is done, our upstairs office and utility closet are also done. This month I tackled the boy's Jack-and-Jill Bathroom, which means that entire side of our house is totally FINISHED! (It feels so good to say that!)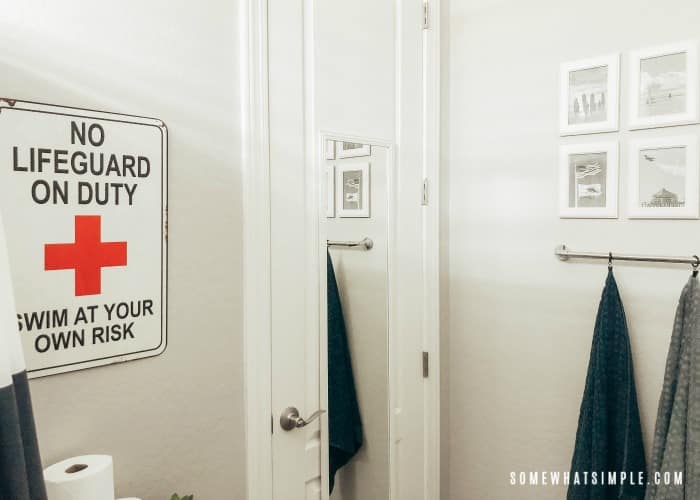 Boys Bathroom Ideas
When I asked both my boys how they wanted their shared bathroom decorated, they both laughed in my face. (Well, one laughed, the other looked at me weird.) "Mom," said my 16 year old, "I literally don't care at all what you do in there. I use that bathroom to shower and pee. The less time I'm in there, the better."
Ok. I get it.
But this is still my house and I want it to look put together. Matching towels, somewhere to put extra rolls of toilet paper, (if they ever change the darn roll!) a shower curtain to bring in some color, etc.
The result is a finished space that didn't take a lot of time or money. (My kind of project!)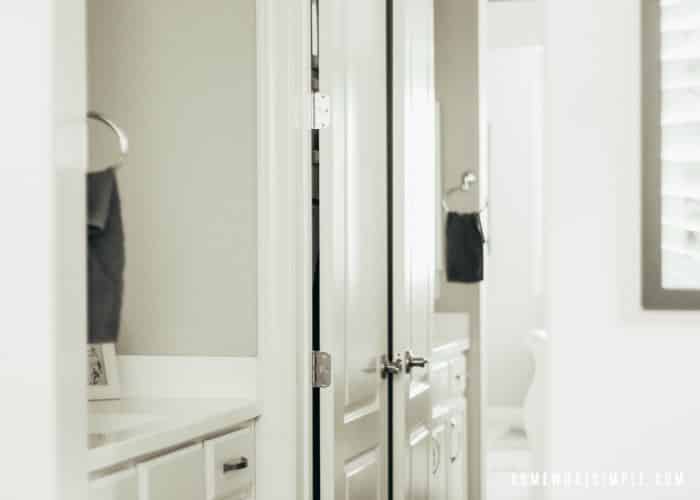 Since my husband and I are both from Huntington Beach, we still frequent our old stomping grounds quite often to visit grandma and grandpa. HB has a special place in our hearts, and my kids absolutely love it! My boys will play in the ocean all day if we let them, and that makes my heart so happy!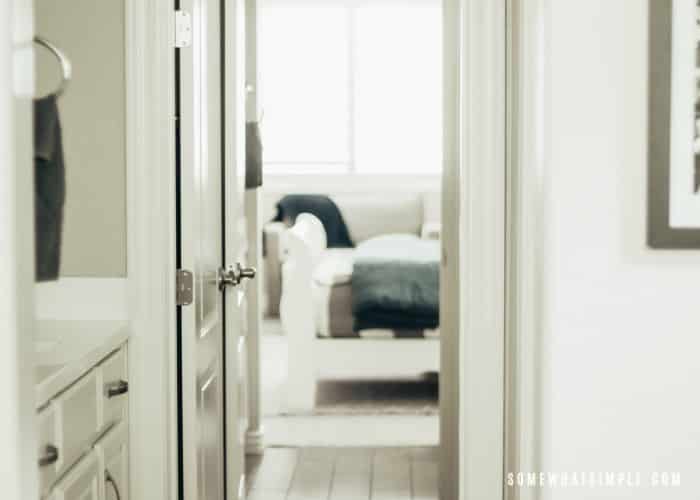 This bathroom is long and narrow and there isn't much wall space… at all! But I thought it would be fun to decorate what little space this bathroom has in a beachy-vibe, using black and white photos of our favorite HB spots.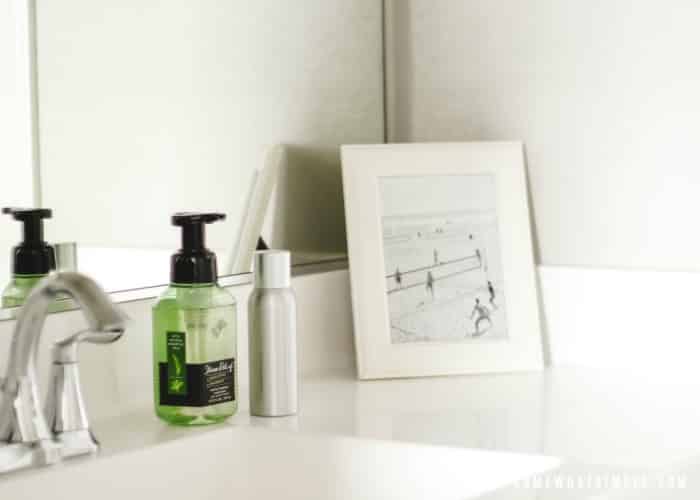 The first thing I did in this space was clean all the things! There were 2 vanities that had been neglected for 2.5 years, so I cleared out, wiped down, and organized both of them.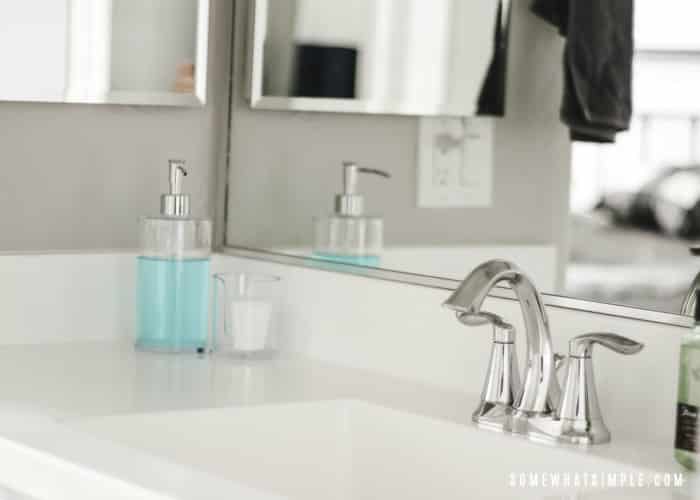 I kept the surface of each vanity very simple because the last thing I want in this space is more "stuff." They each have some soap, mouthwash, and some air freshener. The rest of their "stuff" is in the mirror or small drawers.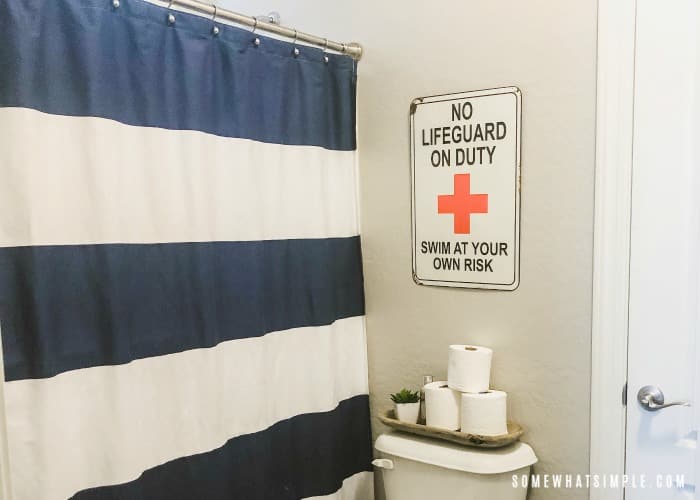 Next, I hung a shower curtain and put a navy rug on the floor. We have sliding glass doors on this shower, but I wanted to bring in a little color. I love the navy rugby stripe – it is perfect for this space.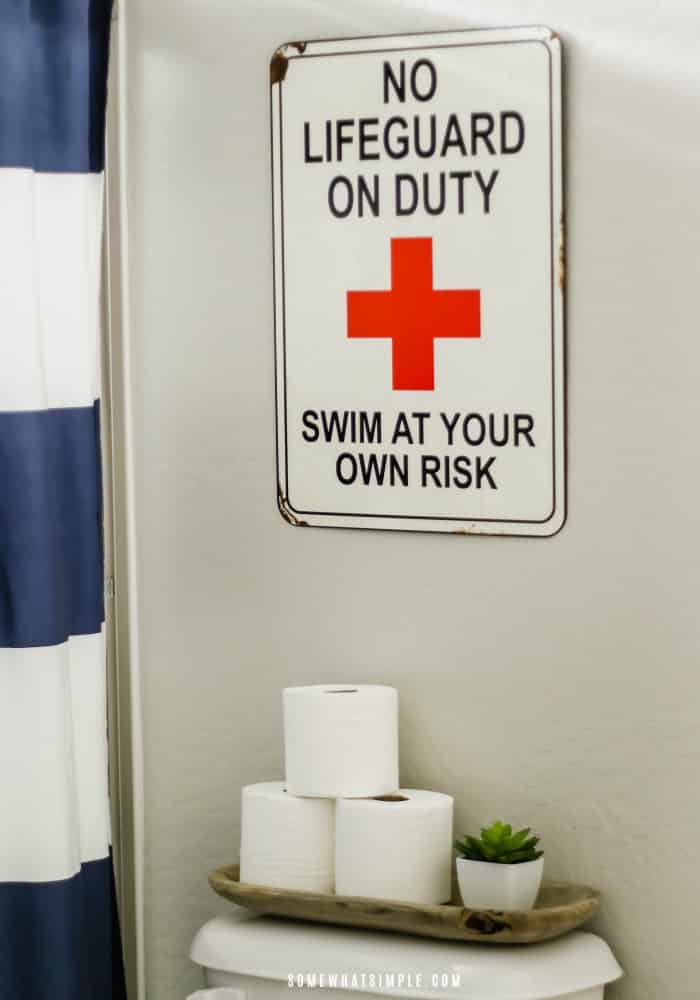 I added a metal sign on the little wall space above the toilet and it adds just enough of a design with the rolls of toilet paper and small plant on the back of the toilet. (Gotta have a plant, right?)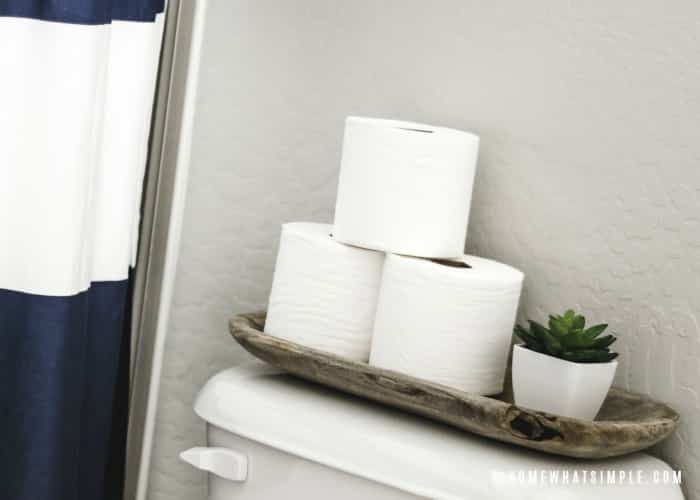 I bought 2 coordinating, but different colored blue towels. Not only can they tell their towels apart, but now I know who to yell at talk to when I find them laying on the bathroom floor.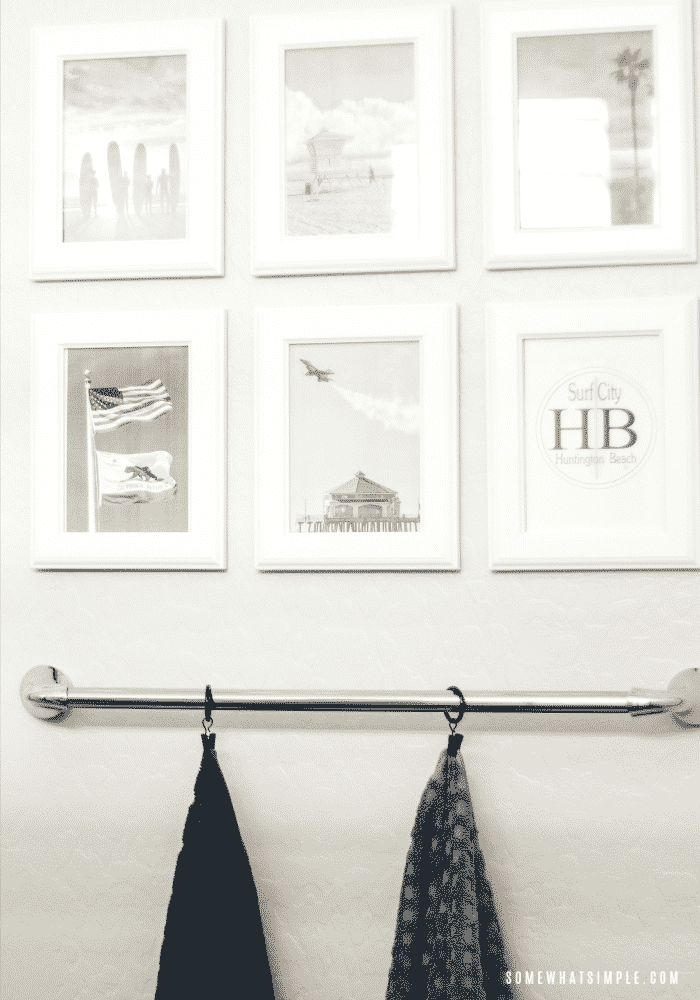 This bathroom has 2 connecting walk-in closets, so I also used this time to go through their clothes and set aside the items that no longer fit. Now their bathroom and closets are clean, they are organized, and they look amazing! This was a project that took only a few hours from start to finish and now that its done, it feels SO GOOD!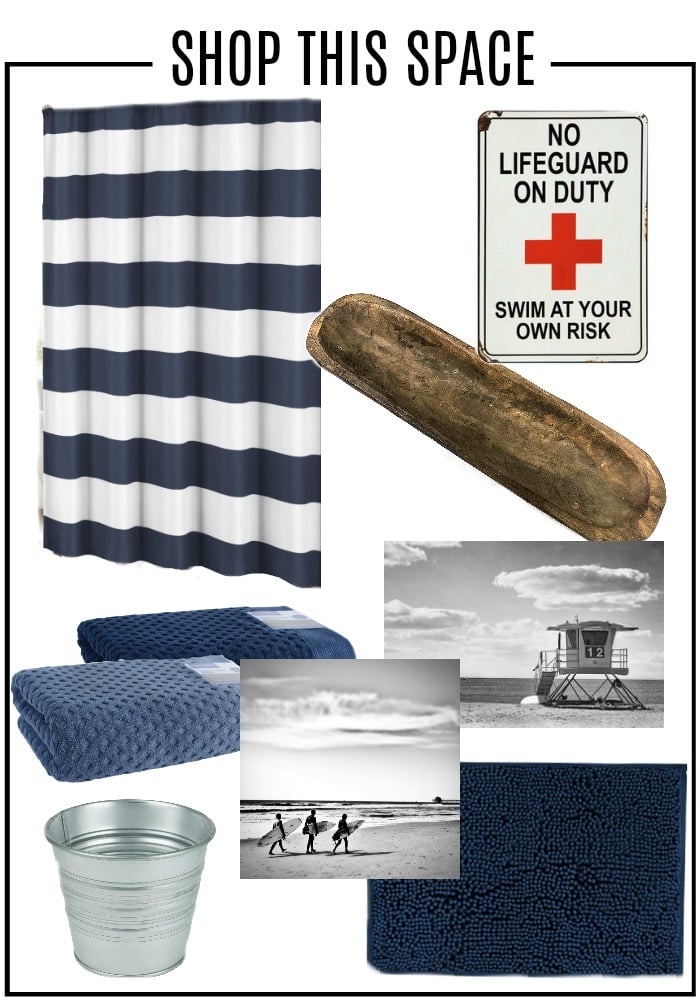 Galvanized Metal Trash Can (similar)
Wood Dough Bowl for TP (similar)
No Lifeguard on Duty Sign
Black + White HB Prints, found online and printed from home